A few weeks ago I featured a beautiful 1981 928 Strosek  that looked very similar to this 928, however it had a wild mid-80's body kit and was a very in-your-face version of the 928. For those that are looking to stand out in a more subtle manner, there's this 1993 928 GTS. Upon first inspection you'd say "it looks just like any other 928", and you'd be right. However, once you open the drivers door, you'll see why you'd be the only kid at the Porsche meets with a car like this.
Set aside the relative rarity of a 1993 928 GTS, even set aside the rarity of the manual gearbox, this car takes it to a whole other level with its color combination, that is likely 1 of 1. Sure we can talk numbers on this car all day, front engine V8 with 345 bhp, 0-60 mph in a tick under 6 seconds, but the real beauty of the GT car is the look.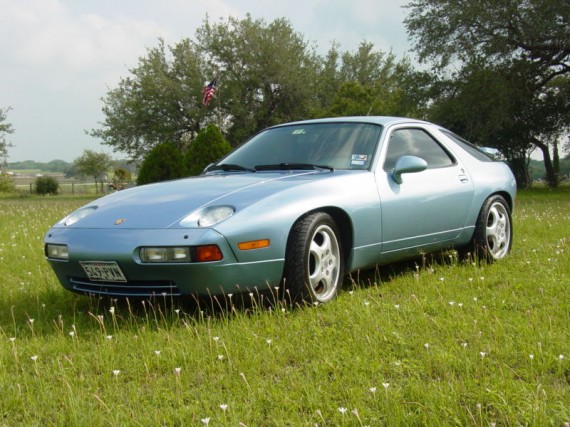 Year: 1993
Model: 928 GTS
Engine: 5.4 liter V8
Transmission: 5-speed manual
Mileage: 72,574 miles
Price: $42,500 Buy It Now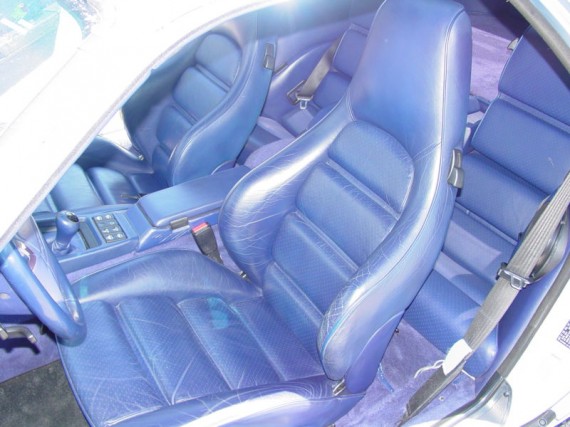 Rare 1993 5 Speed Manual
Only 1 of 2 Built in Horizon Blue Metallic
Only 1 Ever Built w/ Sport Seats and Factory Installed Bilstein Shocks
Low miles – 72,574

All of this in what many consider one of the classiest colors a 928 was ever clothed in. Combine the Horizon Blue Metallic Exterior with the Rich Blue Interior and the Color Combination is Stunning. The photos say it all (*1). I've included several pics from different surroundings to highlight the car's natural beauty.

This is one of two '93 GTS I currently own. Both are for sale as we are moving overseas.
…