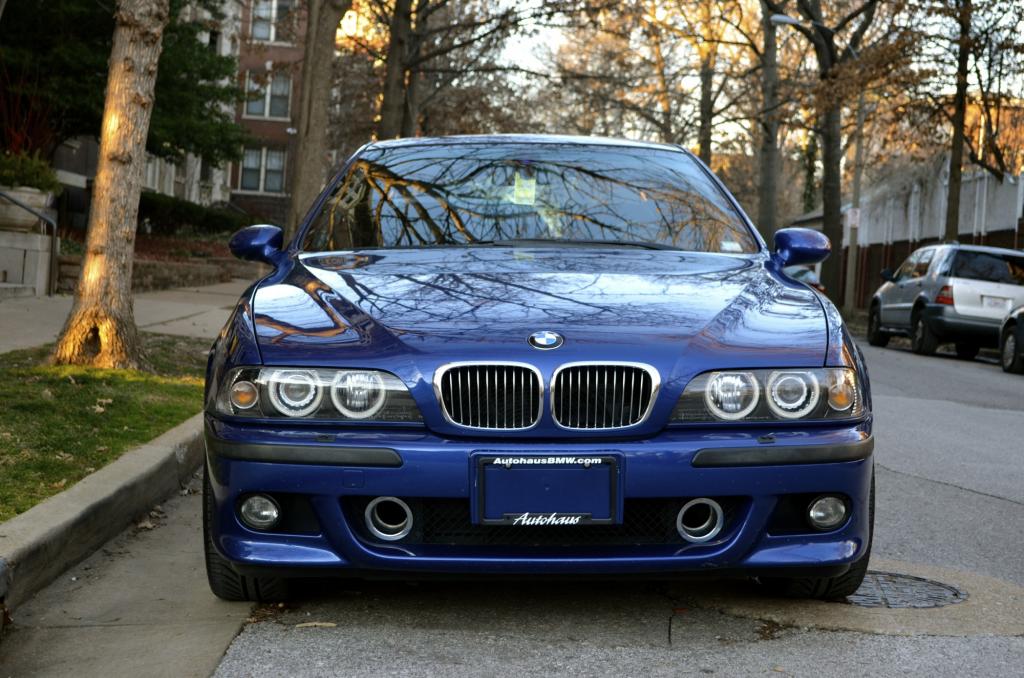 It's been far too long since we had a proper E39 M5 on the site. Arguably the greatest modern sports sedan of our time, the handsome brute captured our hearts with its stunning blend of style and strength and its incredible performance coming from M division's first eight-cylinder engine. I don't have enough fingers and toes to count the reasons why I love the E39 but I can share with you this beautiful 2000 Le Mans Blue example on eBay.
Year: 2000
Model: M5
Engine: 4.9 V8
Transmission: 6-Speed Manual
Mileage: 77,313
Price: No Reserve Auction, $8,500 current bid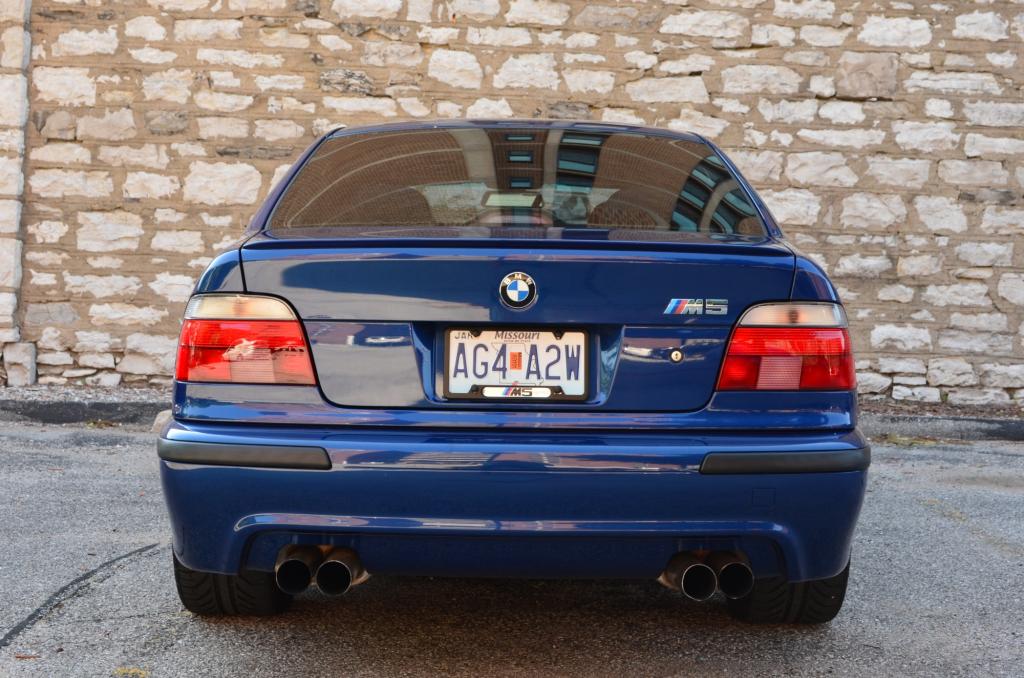 Hi everyone, I've sold a couple of my motorcycles on eBay over the last few months so I thought I'd try my luck with one of my cars. I just bought a new car so something old needs to go, unfortunately this is a favorite of mine. I bought this 2000 BMW M5 from Autohaus BMW here in St. Louis this past January. From my understanding it's been a local car and the last owner was somewhat of a BMW collector, being his fifth BMW before trading it in for a new one. When I bought it, the vehicle was fully inspected by BMW and had a new set of tires installed. (Since purchasing it, I've put on about 2,000 miles with current mileage around 77,313). If you're looking for an E39 M5, this is the one to get. It is a relatively low mileage example and has a few awesome modifications:

• The upgraded Mark III navigation system
• Euro spec front headlights (clear turn signal indicators instead of the amber North America spec lights)
It also has a few Dinan performance upgrades. From my knowledge, it has:
• The Dinan M5 High Flow Cold Air Intake System (the two aluminum rings in the front grill, MSRP $1,399+ installation)
• Dinan's Free Flow Rear Muffler Exhaust System (my absolute favorite part of the car, it sounds amazing, MSRP $2,599+ installation).

It's also important to note that the exhaust isn't obnoxiously loud, if you stomp on the gas, it will sound like an exotic, but if you're just cruising, the car is quite and luxurious, just as any other M5. See the video for a better idea, especially during the in-car driving portion. The vehicle may have additional modifications, but I am unaware of any other specifics. During my short ownership, I've never had any issues with the car. I never drove it in the snow or harsh weather. There are no warning lights, malfunctioning systems and I am unaware of any issues.

The paint is in perfect shape and there aren't any dents, save for a small ding in the left rear door (some people just don't hang on to their doors in parking lots), having said that, the ding is extremely small and almost unnoticeable, as you can see from the photos. The interior is also in excellent condition all around, photos speak louder than words, but there are hardly any scratches or signs of wear. All the electronic systems work, the automatic windshield wipers work great, and everything fits together very well. I've never tracked or raced the car, it's been driven very gently and I've never crashed the vehicle either.

Please see the photos and video below, sorry about the large number of photos, I just want to provide the best representation of the vehicle as possible, it really is in near perfect condition. Two sets of keys and all service manuals are included.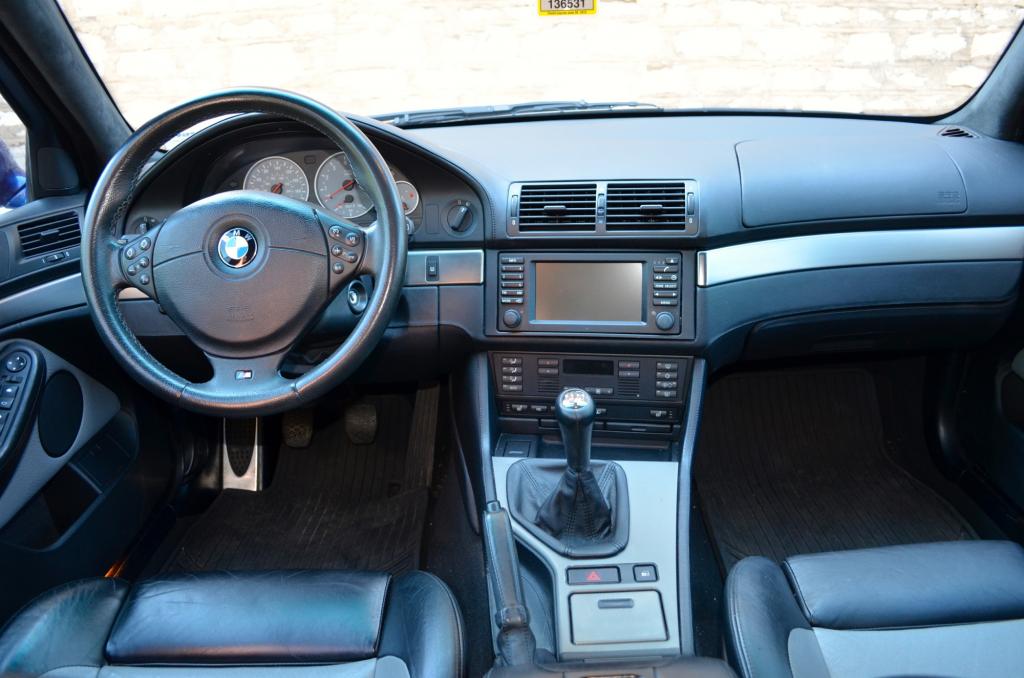 Of the 24,482 M5's produced between 1999 and 2003 almost half came in either Carbon Black or Le Mans Blue (22% each). Carbon Black is a lovely color especially when the sun hits it just right but in my opinion LMB makes everything about E39 M5 even more bold and pronounced. This particular example is one of the lower mileage E39 M5's that I've seen on the market in past month. In addition to some light cosmetic upgrades like the euro spec headlamps, the owner has taken a popular route and upgraded the stock exhaust and intake to Dinan units. Within the next five years I see the E39 M5 attracting an E30 M3 cult like following. These M5s are the last example of BMW's handsome four-door muscle car. Such a lovely M5 should fetch $18-20K depending on how the buyer feels about the modifications. If I was ever going to own a German four-door sports sedan, this would be my only choice.
-Ben