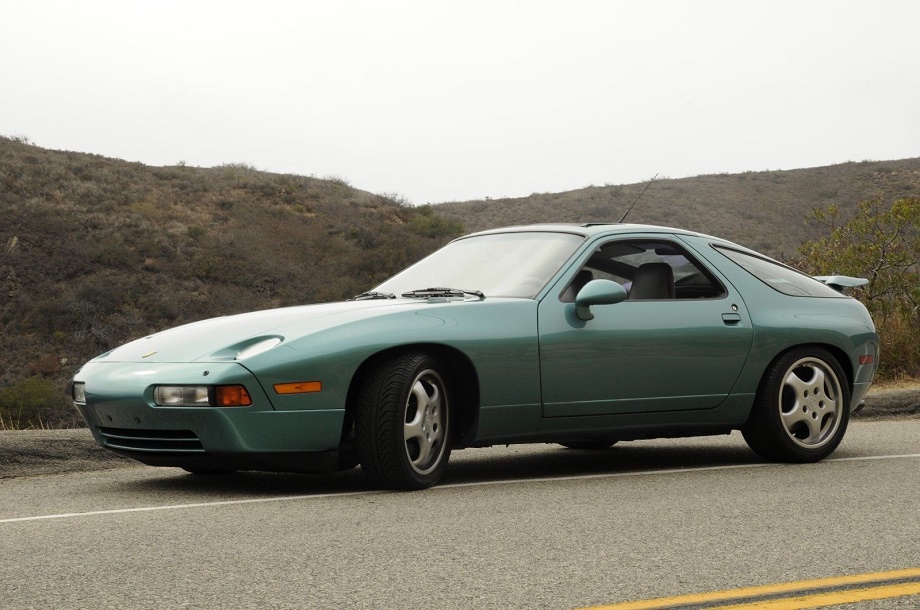 Editor's Note: While I have not changed the pictures from those of the originally posting, this 928 has been relisted with much better pictures. Check out the new eBay ad to see them.
You can't really tell it from the pictures, but this actually is a pretty brightly colored 928. We don't see very many bright colors on the 928 and if the seller of this one is correct in his statement that this is 1 of 2 in this color – with the other one housed in the Porsche factory – then you aren't likely to see another one any time soon. Either for sale or on the roads.
This is a paint-to-sample Wimbledon Green Metallic 1993 Porsche 928GTS, located in New Jersey, with a 5-speed manual transmission. In case the exterior color and the 5-speed haven't made it exclusive enough the interior is leather-to-sample Midnight Green with Red piping. I'm not sure these combinations are quite what I'd go for and in that sense perhaps we can understand its rarity, but for those searching for the rarest of the 928s this one must rank right up there.