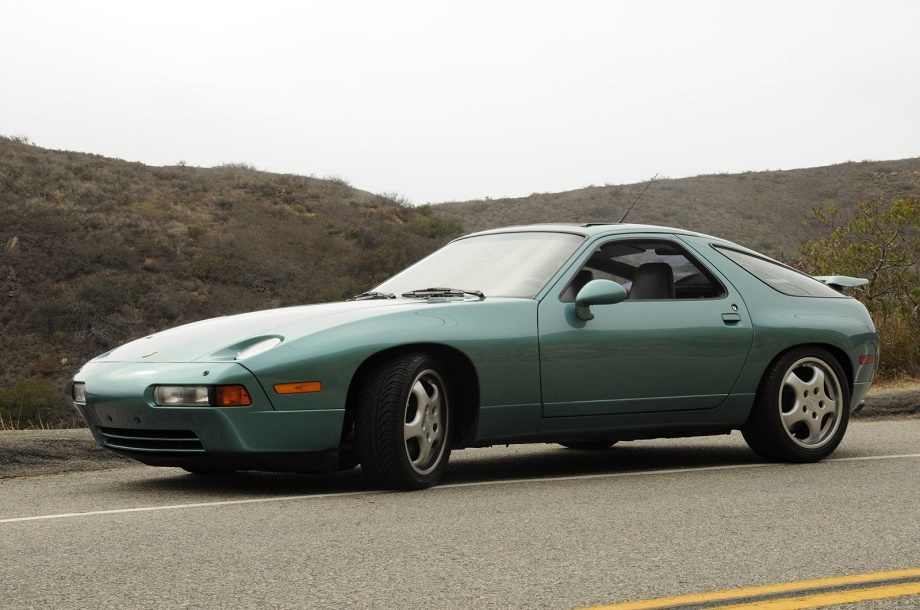 Editor's Note: While I have not changed the pictures from those of the originally posting, this 928 has been relisted with much better pictures. Check out the new eBay ad to see them.
You can't really tell it from the pictures, but this actually is a pretty brightly colored 928. We don't see very many bright colors on the 928 and if the seller of this one is correct in his statement that this is 1 of 2 in this color – with the other one housed in the Porsche factory – then you aren't likely to see another one any time soon. Either for sale or on the roads.
This is a paint-to-sample Wimbledon Green Metallic 1993 Porsche 928GTS, located in New Jersey, with a 5-speed manual transmission. In case the exterior color and the 5-speed haven't made it exclusive enough the interior is leather-to-sample Midnight Green with Red piping. I'm not sure these combinations are quite what I'd go for and in that sense perhaps we can understand its rarity, but for those searching for the rarest of the 928s this one must rank right up there.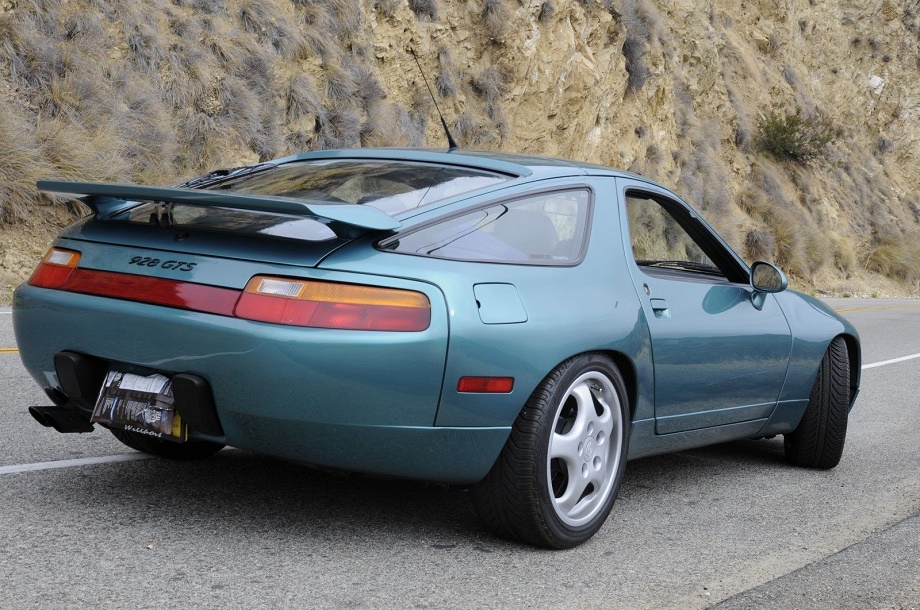 Year: 1993
Model: 928GTS
Engine: 5.4 liter V8
Transmission: 5-speed manual
Mileage: 52,943 mi
Price: Reserve Auction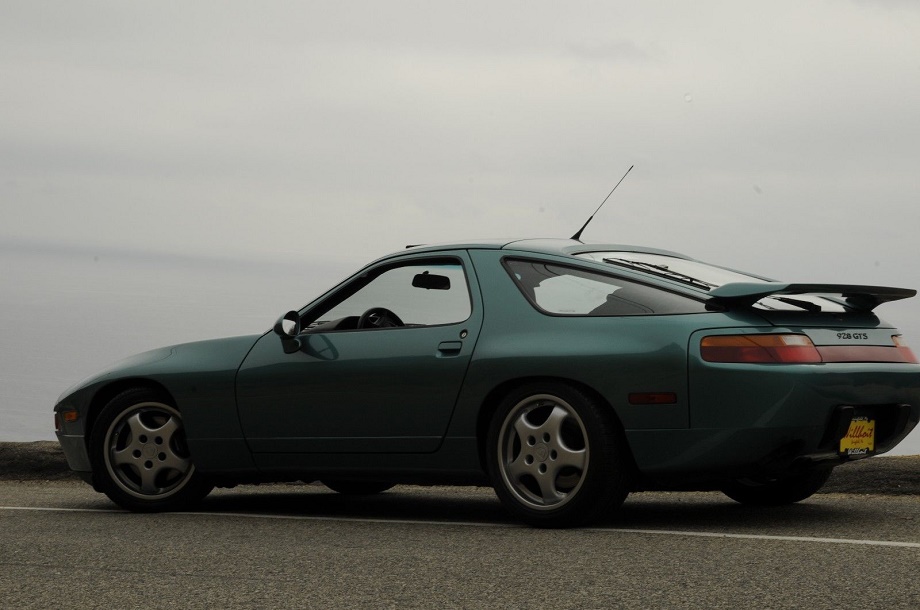 1993 928 GTS Cosmetically perfect inside and out. Paint to sample Wimbledon Green Metallic, only two known in the world one in the Porsche factory with black interior and this one. Leather color to match sample in green with red piping, 5 speed mechanically perfect vehicle needs nothing. Service records available.
Options include, Rim caps and crests, Leather Welting, Leather piping, Heated 12 way seats left & right, Sport shocks, Increased air conditioning, power sunroof, AM/FM Stereo Cassette with CD Player, Supple Leather. Ordered form Holbert Porsche- Warrington PA October 1992, Delivered July 1993.

Engine Number 85P00651 Transmission Number 3002423

The 928GTS is part of the last Porsche series equipped with a front engine, high performance V8. Special ordered color and many exciting options including 5 speed transmission make this a very unique vehicle. Please feel free to contact me with any questions.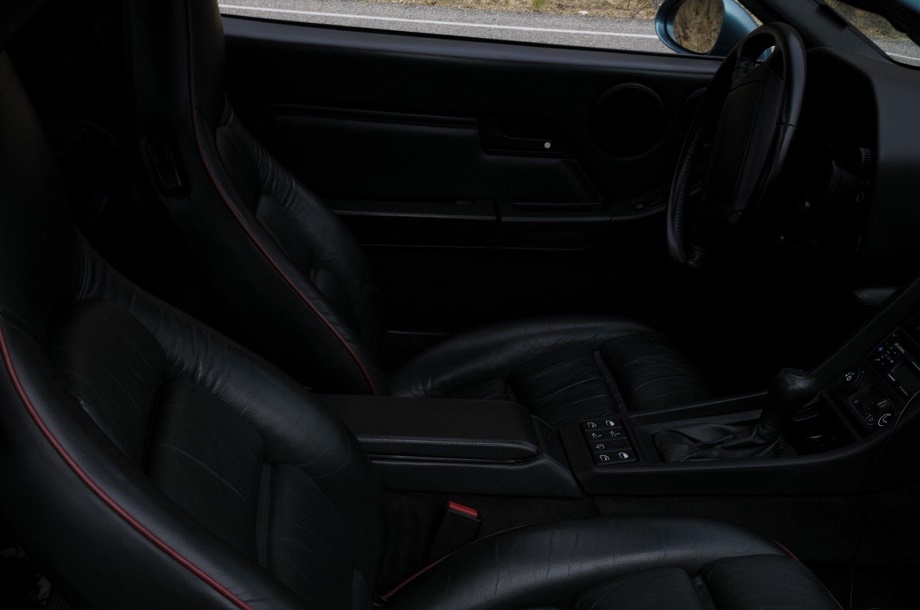 Paul actually posted this car nearly four years ago when it was for sale by Willhoit Enterprises. The mileage hardly has changed over those four years and it even seems to be wearing its Willhoit license tag. You can see it behind the bag of chips in a couple of the pictures. Not much appears to have changed with its condition either as it still looks pretty good. I'm sure we'd all appreciate some better pictures to really get a sense of its condition, but what we see looks good. For a sense of how Wimbledon Green can really shine check out the pictures in that previous listing.
Those interested in the way the market for a 928GTS has changed during that time will notice the steep price difference between the two ads. Willhoit hardly would be considered a place to get a Porsche at a discount. Their prices always are high and the cars typically very good. Yet, the almost $70K price tag for this 928GTS in 2014 is much lower than the $120K starting bid of this auction. Oh, and that's before we even get to the reserve. We've seen a lot of high prices for the GTS over the last year, especially for one of the very rare machines equipped with a 5-speed manual. Obviously, this one is even more rare. Has it doubled in value over the past four years? We'll have to watch and find out.
-Rob