Conventional wisdom would have it that North America was robbed of the "real" M3; the undiluted, S50B30/B32, individual throttle body, floating rotor, continuously variable VANOS enthusiasts' dream. Conventional wisdom, though, is wrong. Exploiting a loophole in importation laws, in 1994 BMW Canada commissioned a run of 45 exclusive European-spec E36 M3s. These were the full-fat BF91 rather than the BF93 which would come slightly later to U.S. shores. That meant the full spectrum of Euro goodies were optional on these cars, but most notably the 286 horsepower engine was the highlight. Each got a numbered plaque to commemorate fooling "The Man", the only real changes from standard specification were the additions of daytime running lights and a third brake light to meet Canadian road laws. Sure, your E36 M3 is special, but these Canadian Edition cars are more specialerer. And this one isn't in Canada anymore – it's in the U.S.. Feel cheated no more, E36 fans!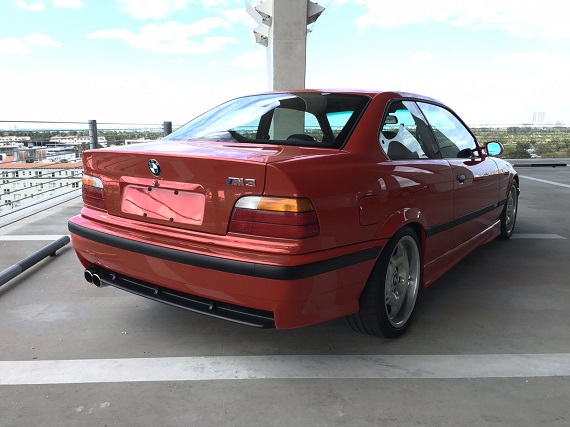 Year: 1994
Model: M3 Canadian Edition
Engine: 3.0 liter inline-6
Transmission: 5-speed manual
Mileage: 112,000 mi
Price: $35,000 Buy It Now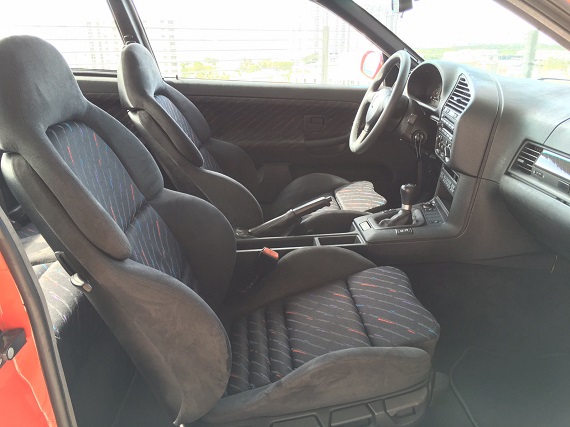 1994 BMW M3 'EURO SPEC' LIMITED CANADIAN EDITION #5 OF 45

Offered for sale is a 1994 BMW M3 'Euro Spec' Limited Canadian Edition car, number 5 of just 45 European specification cars imported to North America by BMW Canada for the 1994 model year.

Unlike the standard E36 M3 variants imported to the USA and Canada from 1995-1999, the 1994 limited production run for the Canadian market-only featured the venerable 3.0-liter S50B30 engine from the European market M3. With 286-horsepower on tap at 7,300rpm thanks to a boosted compression ratio, lightweight pistons, and six individual throttle-bodies among many other differences from the S50B30US motor, this M3 delivers the performance and driving experience that was always missing from the standard North American specification cars.

This particular car was delivered new in 1994 in Calgary, Alberta Canada (original window-sticker supplement available with car records). It was sold in 1997 with approximately 38,000km to an enthusiast owner who split his time between Edmonton, Alberta and Orlando, Florida. During this time, the owner was able to fully and legally import the car into the USA (letter from BMW Canada facilitating import to USA available with records and obtained a Florida title. Between 1997 and 2010, the car moved back and forth between the USA and Canada periodically.

In 2010 the car was purchased by the current owner and kept within the USA through present day. While under the care of the current owner, this unique M3 has been meticulously restored to its current like-new state with regards to mechanical and cosmetic condition, garage kept, and driven sparingly.

Vehicle features full documentation and extensive service records from 1997 through present including several major services and overhauls with current owner. Particularly noteworthy was the August 2013 professional re-spray with original Mugello Red paint by one of North America's premiere body shops (receipts from Karosserie LTD in King of Prussia, PA totalling $11,000). All plastic and rubber trim and gaskets were replaced with new OEM pieces at this time.

Interior was replaced in 2012 with desirable OEM vader-style seats trimmed in flawless original BMW Motorsport 'hurricane pattern' cloth. Headliner was replaced in 2016. A new genuine BMW M-Tech II steering wheel (non-airbag) was sourced from BMW Classic, along with genuine BMW CD43 'Business CD' radio and 'ZHP' weighted shift-knob.

Major mechanical service was performed in September of 2014, along with tasteful new upgrades consisting of full Supersprint exhaust system (headers, mid-pipe, muffler), and H&R / Bilstein Sport suspension paired with Turner Motorsport anti-roll bars and new rubber bushings throughout.

Vehicle presents in immaculate condition, as close to as it would have been found in the showroom in 1994 as possible.

Extensive service and maintenance records accompany the vehicle, sorted and organized in a binder documenting the car's history.

Current mileage shows 180,000 kilometers / 112,000 miles.

Vehicle is currently in climate controlled storage in Miami, FL with clear Florida title in hand.

Additional photos available upon request. Inspection available by appointment only.

VIN: WBSBF9129RJC35995

Known flaws:

-Age related 'crazing' of clear coat finish of all wheels

-Small paint chip in RH fender

-Small scratch on upper portion of drivers' window

Known incidents:

In 2007 while under the car of the previous owner, a low-speed parking-lot incident led to the replacement of several body parts and trim pieces on the RF corner. Previous owner recounted that another car reversed into the RF corner of the vehicle. All receipts for replacement parts and repairs are included in records, as well as body shop labor receipts (all work was carried out by an official BMW Dealer / Repair Facility in Orlando, FL). No structural damage occurred to the vehicle whatsoever. Carfax shows incident this as two separate incidents due to discrepancies between USA and Canadian incident reporting.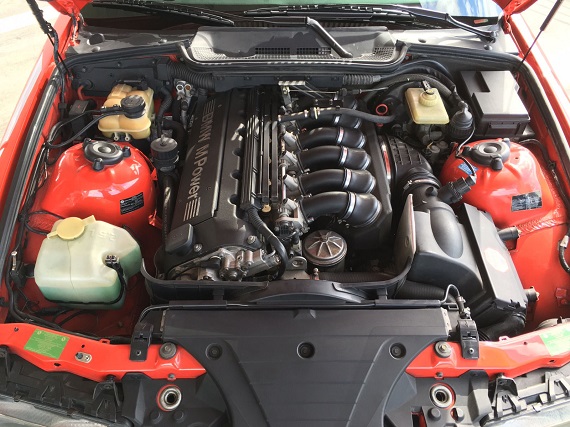 There are a few problems with collectability on this car. First, it was in an accident, and it's been repainted. It would seem that the job was well done and the car looks spectacular in Mugello Red, but some will turn their noses up at an encounter with anything other than unicorn kisses and fluffy pillow-lined garages. The second problem is the numerous upgrades from stock condition. Originally, this car was equipped with 0522 interior (Black Nappa Leather), but it's been replaced with 0470 Anthracite M Cloth. Again, the job looks spectacular, so for most it won't matter. Personally, I like the look of the M Cloth more than the black leather. The suspension and exhaust have also been altered from stock; again, not much of a worry for enthusiasts and probably desirable. It would also seem that the original wheels were replaced with the forged M Double Spoke wheels; they were optional, but are not indicated as being equipped on the build sheet. However, again they're highly desirable and I'd argue the best looking wheel that these E36s ran.
All of these changes for most matter little, as this is a nicely OEM+ upgraded E36 in a desirable configuration, stellar condition and of limited production. As an added bonus, in addition to the full BMW Motorsport GmbH build credentials, these cars had to be run through BMW Individual to be equipped for Canada. Now, is it worth $35,000? That money will get you into the nicest of the ZCP E46 M3s and a pretty clean E92 V8, both of which are faster cars and (arguably) better driving. It'll also get you a budget E30 M3 if you want some heritage to impress your enthusiast friends. And the reality is that the performance gap between the Euro 3.0 and the U.S. S50/S52 is pretty small. So, it'll take a really devoted E36 fan to want this car, and a well-heeled one at that. However, it really is a pretty special version, and with Lightweight prices in the stratosphere, it would stand to reason that this limited model should be equally valued.
-Carter