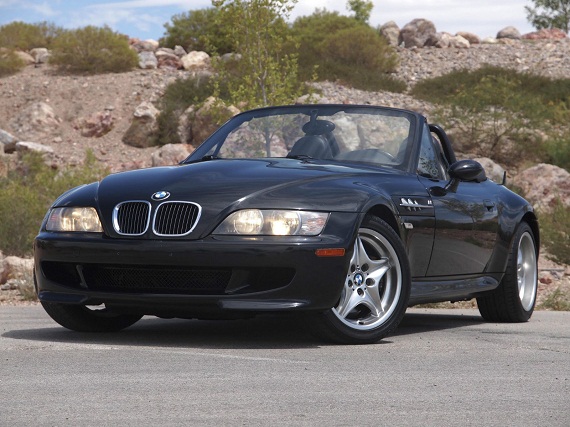 I'll admit that a fair amount of these 10K face-offs are somewhat limited in their execution. Often, the examples of cars I'm able to track down for the day of the article aren't the best that are out there or, more often than not, in an effort to fit the cars under the 10K budget they're just not the prime examples or they're not good matches. However, there are two performance convertibles on fairly equal footing that really offer a tremendous amount of proverbial bang for your buck these days; come to the table with around $10,000 and you can pick up either a E36/7 BMW M Roadster or 986 Porsche Boxster S. Granted, in some cases the stars have to align just right and there are many weeks where there aren't two good examples in the price range – but today there just happen to be two very comparable examples to look at. Similar mileage, similar colors and similar power and drive mean that these two are still competing with buyers as they were when new. However, it's there where the two cars seem to point towards the very different philosophies and character of their respective parent companies. Let's then in the waning days of a summer gone by at two special and quite reasonably priced convertible sports cars: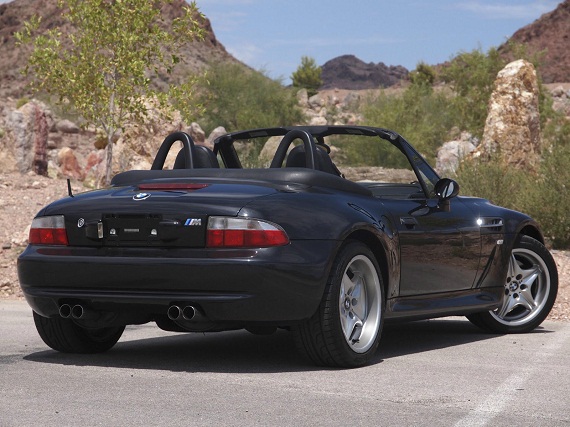 Year: 2000
Model: M Roadster
Engine: 3.2 liter inline-6
Transmission: 5-speed manual
Mileage: 76,950 mi
Price: Reserve Auction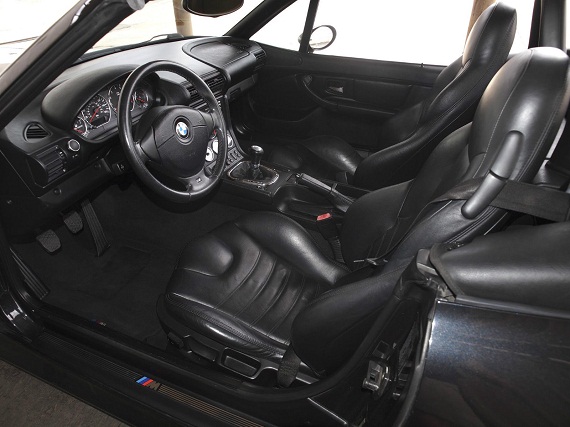 2000 BMW M Roadster with 76,950 softly driven miles and no accident history. Fully serviced and wearing its original (beautiful) Cosmos Black paint, this sports car benchmark is in brilliant condition with a straight, undamaged body, showroom interior and near functional perfection. Some M Roadster driver's indulge a secret sense of superiority when seeing other Z3s on the highway. About 300,000 normal Z3s were sold worldwide from 1998 to 2002. With North American S52/S54 powered cars totaling just 10,538, an M Roadster owner may experience mild-to-moderate euphoria upon seeing a "2.5" or "2.8" badge on the skinny fendered rump of lesser Z3s.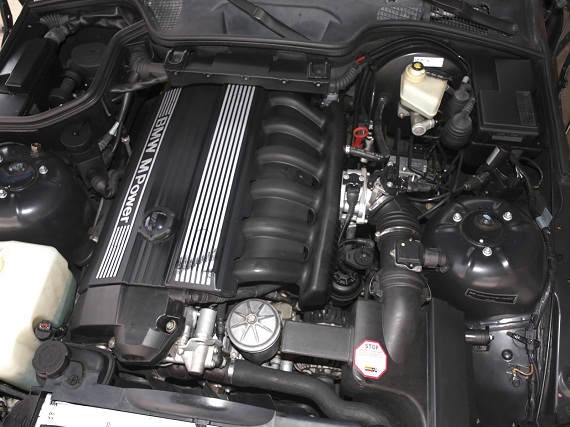 The M Roadster has always struck me as the class jock in high school; wearing a letter jacket with a posse following down the halls, a bit of a showoff and undoubtedly talented. But as with many class jocks, go to your ten year high school reunion and they probably weren't quite as successful as you always thought they'd be. The Z3 hasn't aged very well in my mind – present it in the right colors, and it still looks pretty wild 15 years on – but for the most part, it looks a bit cliche and isn't as clean of a design as its competitors. Like Munich, the character of the M Roadster is also a bit different than it's compatriots – you can be assured of a crazy time generally involving smokey oversteer and some flamboyance. This is the type of car that you need to pop the "100 Greatest Polka" CD into the player and blast it as you drive around mostly sideways. It's a bit of a laugh, but at it's heart it's also a serious performance car. This example is subdued in Cosmos black with black leather but looks classy and original, including lower miles and some great undercarriage shots that point towards good overall condition. Granted, the reserve is still on so it may break $10,000 – but it should remain pretty affordable and this looks like one of the better S52s I've seen recently.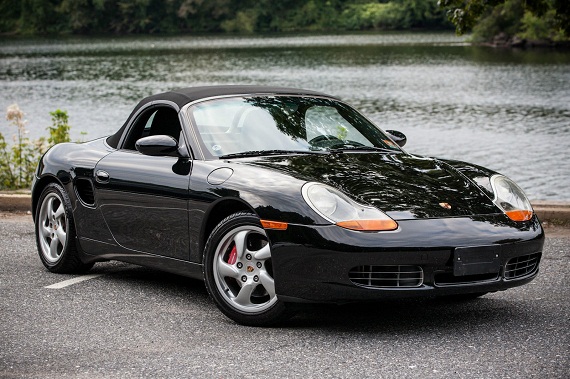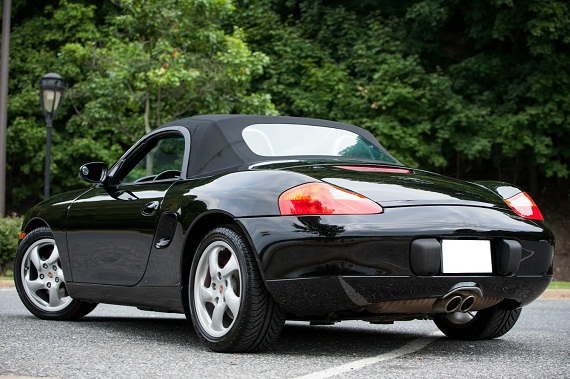 Year: 2001
Model: Boxster S
Engine: 3.2 liter flat-6
Transmission: 6-speed manual
Mileage: 89,560 mi
Price: $10,500 Buy It Now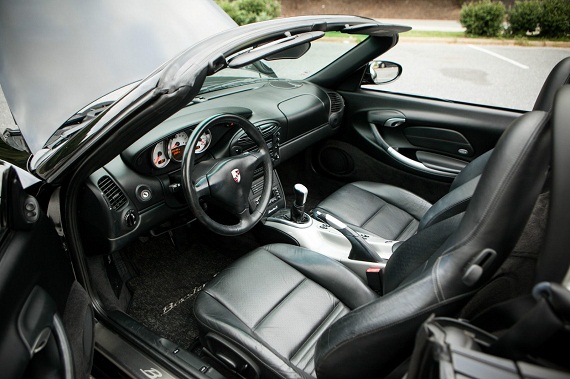 This 2001 Porsche Boxster S is in great condition with 89,560 miles.

The car runs excellent with no known mechanical problems with current NJ inspection. Engine is dry with no leaks or driving issues. I am the second owner both of which are PCA members who have a excellent reputation in the Porsche community. I have owned the car for a short amount of time but know everything about its history and condition. Tires are almost brand new (see pictures), battery has just been replaced as well as the oil. There are minor paint chips and wear typical to its year (see pictures). it is nicely optioned; painted center console, MANUAL with black exterior and black interior. It has three keys, one of the key heads is in need of being replaced. Wind stop is in excellent condition with original sock included. Clutch is soft and operating perfectly. The vehicle has been garage kept all its life and shows. It's a wonderful spirited vehicle that needs a Porsche enthusiast to love it.

If you have any questions please feel free to contact me. Clean title in hand, cash only, no trades.

Please feel free to check the CARFAX.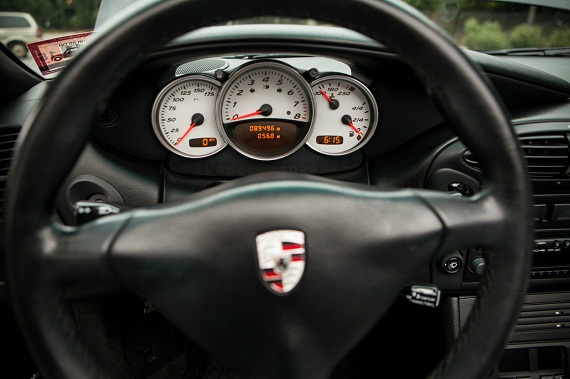 Not that BMW isn't serious about building cars at all, but let's just say in Stuttgart they're very serious about it. If the M Roadster is Munich, the Porsche Boxster S has a definitely more serious character in line with the home base of Porsche. The M Roadster is a blunt instrument, a small sledghammer to break things open – the Boxster more of a fine rock hammer to help finish the details. Power is slight up over the M Roadster but overall performance is pretty similar between the two. this example, coming from a 2-PCA owner home looks quite well presented and clean. Miles, again, are in check, and like the M Roadster this one appears all-original. As for styling, while I think overall the Boxster is a slightly better looking design it's also not the prettiest Porsche made. With a touch more power and a little less weight, this car is a bit more at home on back roads than the M, but both are more than adequate to have a fun time.
Which is the winner? I can't see you going wrong with either one in this case. They're both clean, classic and original examples in prime shape. Given the option, I'd probably choose the Boxster S if only because it comes from two enthusiasts rather than a dealer – outside of that, I think these cars are pretty even money and both have their strengths and weaknesses.
-Carter