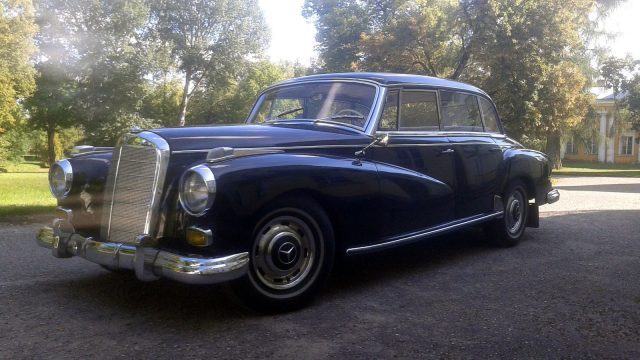 As we wade through this crazy time where every somewhat desirable vehicle is suddenly worth three times as what they were worth 5-7 years ago, I do suspect there are some cars that haven't got caught up in that wave. I think today's car, the Mercedes-Benz 300d Adenauer, is still a nice collectible piece that isn't insanely priced — at least for what it is. I've looked at the Adenauer before, so if you want some more information these go check that the 1960 from a little under a year ago.
The W189 is still, at least in my opinion, undervalued for the total package it presents. This car was the best sedan that Mercedes could make during this era and at the same time it's not unreasonable to own and live with unlike the car that replaced it, the 600. The Adenauer looks as stately as anything on the outside, the interior is spacious with a ridiculously opulent dash made from all wood and you weren't cheated under the hood with the same (although slightly detuned) M189 straight-6 from the 300SL. So how much does all this cost?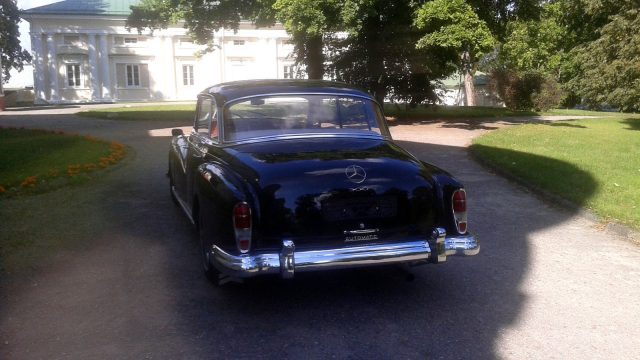 Year: 1958
Model: 300d Adenauer
Engine: 3.0 liter inline-6
Transmission: 3-speed automatic
Mileage: 117,000 km (72,700 mi)
Price: Buy It Now $58,000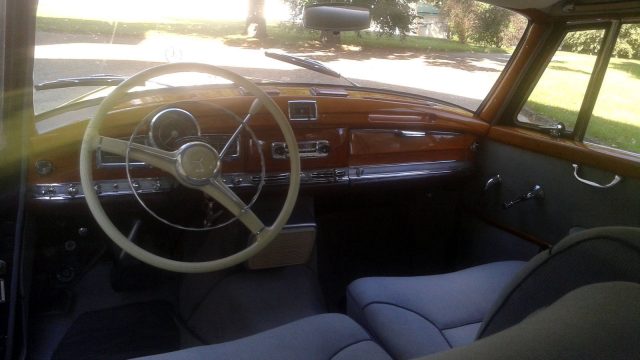 The Mercedes-Benz W186 model 300 was a high-end luxury car produced by Mercedes-Benz between 1951 and 1957. The company's largest and most prestigious automobile, it was the Maybach of its day, elegant, powerful, exclusive, and expensive. It recommended the pre-WW2 tradition of the flagship super-luxury class automobile, which was unbroken from the simplex 60 hp model of 1903 up until the 770 Grand Mercedes from the 30's. Three versions were produced in succession, known informally as the 300a (or simply 300), 300b, and 300c.

An enlarged "300D" variant built on the W189 chassis succeeded it in late 1957. This is W189 300D version that is being offered for sale. As you can see in the pics, this rarity is in excellent condition. It starts and runs without problems, just as expected from MB. The mileage shows 17K, however actual mileage is higher due to the odometer rolling over.

The car is located in Germany, Bayern region, Regensburg, however, it can be delivered for a separate fee anywhere in the world.

The car is owned by the antique motor vehicle enthusiasts who are looking to downsize our collection. We also have experience servicing and transporting cars anywhere in the world.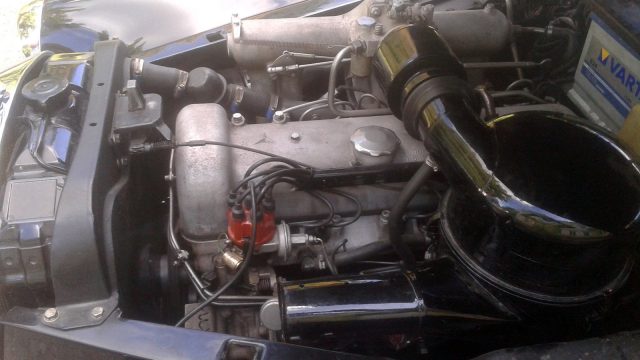 This 1958 is for sale in Germany is offered up at $58,000 which isn't outrageous in my eyes. That price is right on par with the Rolls-Royce Silver Cloud market and much cheaper than what a W100 600 that isn't a basket case is selling for. These generally have excellent durability and can be driven somewhat regularly without too much issue if you buy one that is well sorted. You don't see many of these as they only produced a little over 10,000 for it's 11 year run production run so if exclusivity is what you are after, you have the right car. Of course, this comes with some downsides. Any kind of part that isn't maintenance related can be difficult, if not impossible, to find. Even the Mercedes-Benz Classic Center will leave you disappointed when they tell you a lot of stuff just doesn't exist anymore.
This specific example actually looks fairly nice and usually the people who own these have the means to take care of them properly. For service, finding someone who understands these cars is starting to become an issue now that the youngest cars are 55 years-old and not many technicians had experience with these in the first place. But if you have all your ducks in a row, an Adenauer is a great post-war, hand-built vehicle that hasn't climbed to six-figures — at least yet.
– Andrew