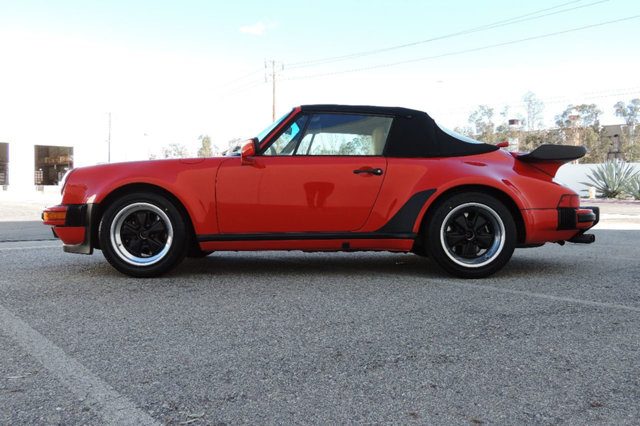 Ah, the price you pay for low mileage. I come across a lot of cars with seemingly outrageous price tags. Most are good for a chuckle and then I move on to the next car. Some are just confusing. Others make me pause and wonder. Those are usually the cars actually possessing a reason for that high price. In every case, however, they are something to check out just to figure out what is going on. The situation with this car, a 1989 Porsche 930 Cabriolet with a mere 1,313 miles on the clock, is a straightforward confluence of features. Ultra-low mileage, final-year of the 930, and the only year the 930 came equipped with a 5-speed transmission. It even comes in a nice color, though not one that is especially rare. The question is not whether a high price is warranted, but rather how high a price. Perhaps here we'll find out.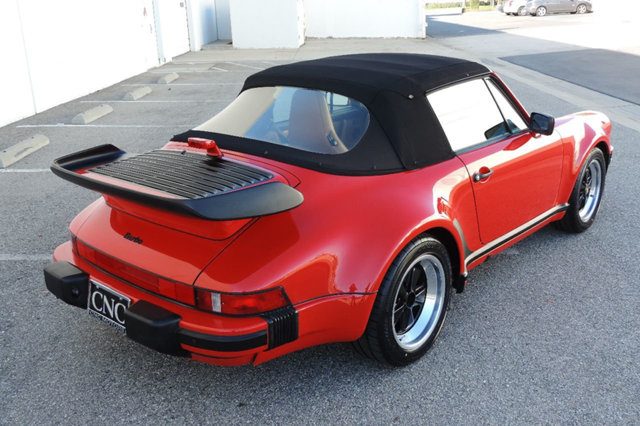 Year: 1989
Model: 911 Turbo Cabriolet
Engine: 3.3 liter turbocharged flat-6
Transmission: 5-speed manual
Mileage: 1,313 mi
Price: $329,930 Buy It Now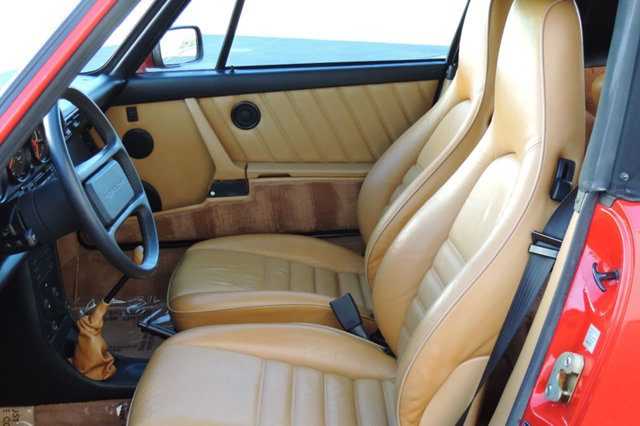 ULTRA LOW MILES

COLLECTOR / INVESTMENT OPPORTUNITY

CALL FOR DETAILS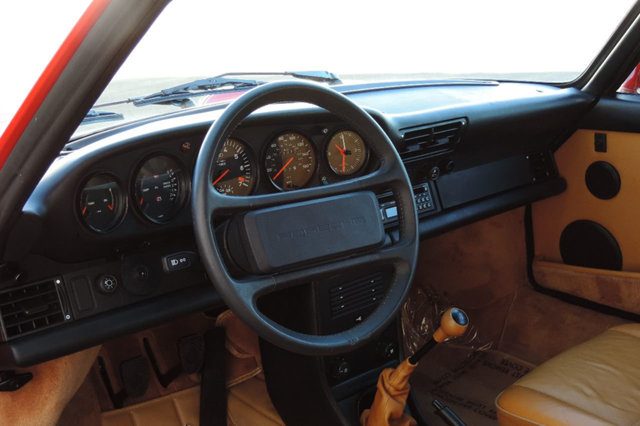 As we've all become aware, the air-cooled 911 market is not what it used to be. However, there has been some evidence that very rare and/or low-mileage examples have been spared from the market's recession. But even those cars aren't hitting insane prices so I do wonder whether this one will have a shot. So about this one. Let's assume the appropriate documentation exists to validate the mileage and other aspects of its history. Without that the price has no chance. Last year this car was bid to $275K when on auction at Mecum Monterey. That's still a good bit away from this asking price and with the market cooling I don't know if we can expect more. Earlier this year an '89 930 Coupe sold at Amelia Island for $242,000. A good bit of money, but still well short of the price asked here. That said, it had nearly 35K miles on it, and while that's still low it's a significant amount more than the 930 Cabriolet here.
So all of that leaves me thinking "probably not, but maybe." The condition does look great and you're certainly hard pressed to find many more with mileage like this. It's a museum piece, and I know the arguments over the 'waste' that seemingly represents, but that matters little at this point. At this point its collector appeal is the issue. Is this absurdly low mileage enough on its own to eclipse $300K for a 930?
-Rob