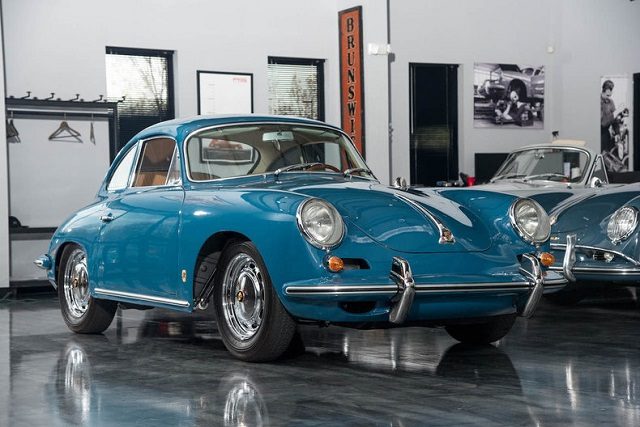 We don't really do revisits much anymore, but I wanted to make an exception here because it's such a great car, so rare and beautiful, and the price has changed dramatically from when I originally featured it last November. The original listing for this Oslo Blue 1963 Porsche 356B Carrera 2 Coupe had it priced at $839K. I said at the time that the price was higher than just about any other Carrera 2 auction I'd seen and it remained on eBay for a while going nowhere. It also had been listed with no description and that wasn't helping. Here it is priced somewhat more reasonably at $565K, and we're provided with some of the car's history to help support its (still) very high price. At the very least we're off to a much better start.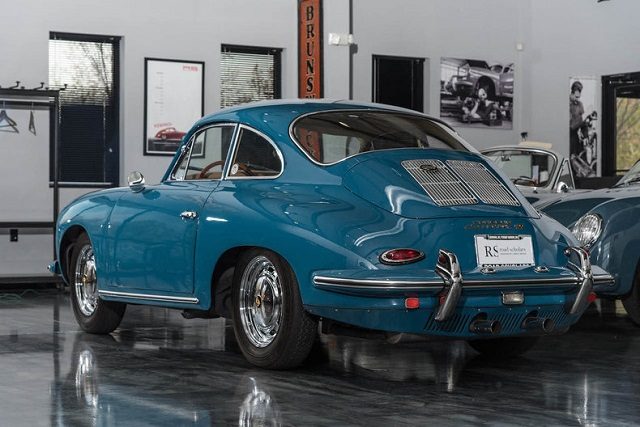 Year: 1963
Model: 356B Carrera 2
Engine: 2.0 liter flat-4
Transmission: 4-speed manual
Mileage: 73,426 mi
Price: $565,000 Buy It Now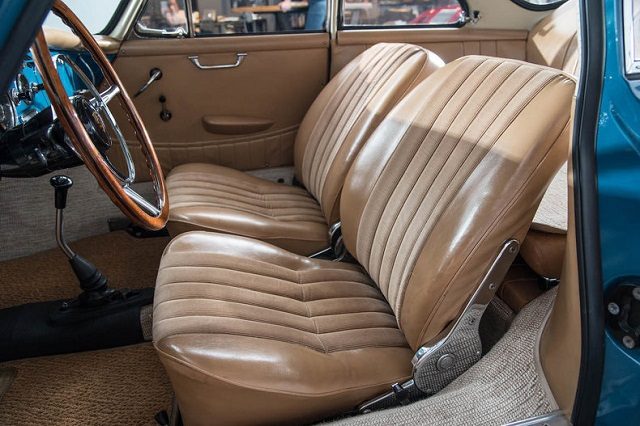 This nicely optioned T6 Carrera 2 was originally delivered to Hanover, Germany, but delivered to the United States in 1966 to its second owner and active PCA member, Arthur Foyt. In 1971 German, Eugene Deutsch, bought the Carrera 2 and retained it for most of it's life.

The car underwent a lengthy restoration beginning in 1998. It was stripped to bare metal and repainted to its original Oslo Blue, which remains in great shape today, and the interior has been redone by noted 356 experts. This spectacular 356 is powered by a correct 587/1 four-cam engine that was built by the best; the late Billy Doyle of Rennwagen Motor Company and runs fantastic. His work lives on!

Though restored over 10 years ago, this Carrera 2 remains in superb overall condition and performs as well as any 356 you will drive. Well cared for and touched by all the right people in the business, chassis no. 121298 is fully vetted and will provide it's next driver with an exhilarating 4-cam experience.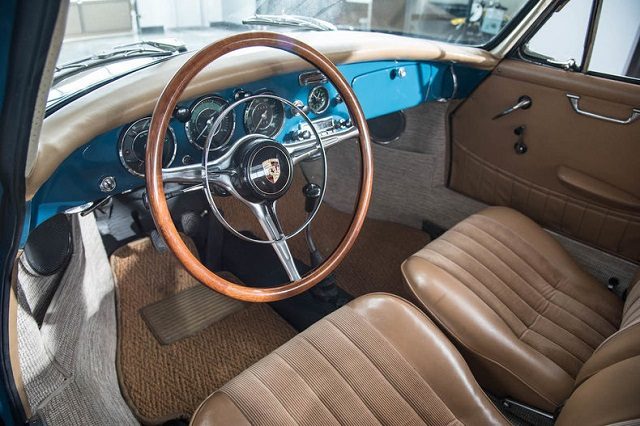 Through writing for this site over the years I've learned that sometimes you really have to pay attention to specific word usage in the ad description. I think we are confronted with that situation here. This Carrera 2 is said to be "powered by a correct" four-cam engine. While we'll need more clarity to know definitively, that doesn't sound to me like it's the original numbers matching engine that came with the car. With a car as rare and potentially valuable as this, that's not a minor point. However, it does help explain the dramatic drop in price. We might wonder if the transmission is similarly a "correct" unit.
So even with the added description available to us in this ad we still are in need of more information. But at least we have somewhere to start. The 356 Carrera 2 was the hot rod of its day produced at a time when Porsche was only beginning to establish its identity as a purveyor of high class performance machines. Their place in history is significant so the chance to get your hands on one always will be fleeting. The color combination of this Carrrea 2 is simply stunning so even if it may lack some of its originality, I'm sure it will still be highly sought after. The model itself remains one of Porsche's very best.
-Rob