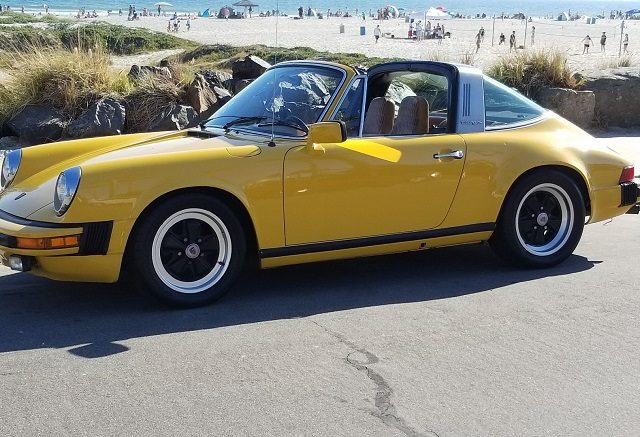 I have a good number of questions about this 911SC, most of which are of the typical variety so not necessarily of great significance, but let's just look at it first. A yellow 911SC is a pretty rare thing. They certainly exist – we've even featured a couple – but we do not see them often. A yellow car with a non-black interior seems even more rare, though I think its rarity is more among modern cars where I almost always see yellow paired with black. I've seen yellow over tan/brown/cork with more frequency on Porsches from the '70s. So perhaps the combination has fallen out of style now, but was not always the case. Regardless, it's what we have here and it looks pretty great! The roll hoop stands out particularly well and to great effect.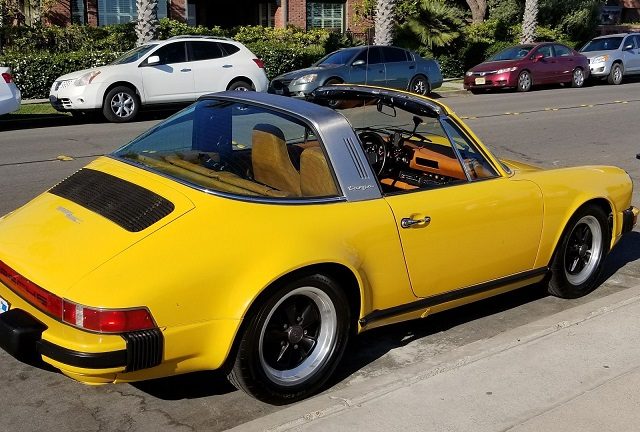 Year: 1978
Model: 911SC Targa
Engine: 3.0 liter flat-6
Transmission: 5-speed manual
Mileage: 109,424 mi
Price: Reserve Auction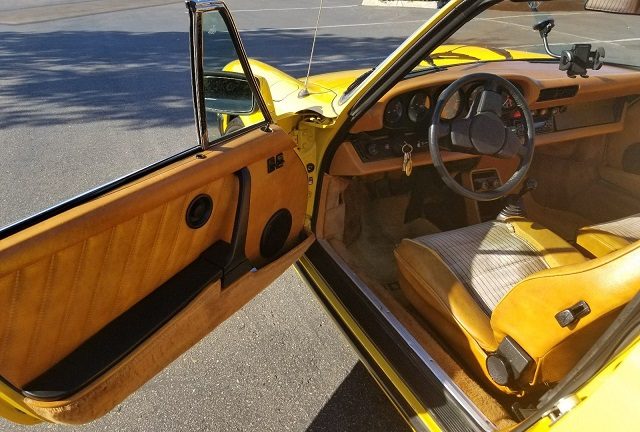 1978 Targa 911SC 109k Miles California car rust free looks and runs good. For any questions call If you would like to see it in person just let me know Thanks (707)292-6725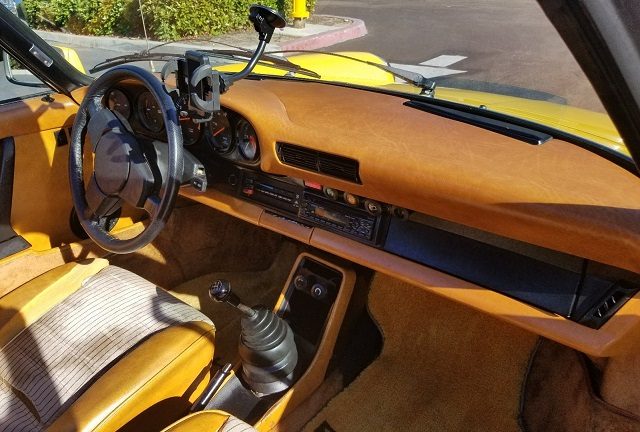 The 911SC Targa was the car that began my 911 obsession so I'm naturally quite predisposed toward them. When they come in such a unique color my interest is raised even more. But let's get to those questions. First, we know basically nothing about the car other than its mileage and that it's said to run well. That's good to know, and the seller's other statement that it looks good rings true. Everything else is a mystery including the exterior color. What is it? If it's original I would assume it's Talbot Yellow since that's the only Porsche yellow with this brightness I'm aware of from the late '70s. But is it original? The picture of the front tub certainly doesn't look like it. Perhaps I'm mistaken, but I'd have expected that to be painted the same yellow as the rest of the car. So until proven otherwise we should probably assume the exterior color is non-original paint and color.
We'll want to know something of its history and mechanical condition, especially recent service. Those questions hopefully are answerable from the seller, though how thorough those answers might be likely will depend on how long it's been in the hands of its current owner. Given these questions I think this auction's current bidding of $25,101 is probably as high as it should go and perhaps could be too high if the service history isn't to your liking. It's a nice looking 911SC though with a rare exterior color and a very '70s cork interior with velour seat inserts. Questions or not, you're just not going to find too many of these out there.
-Rob