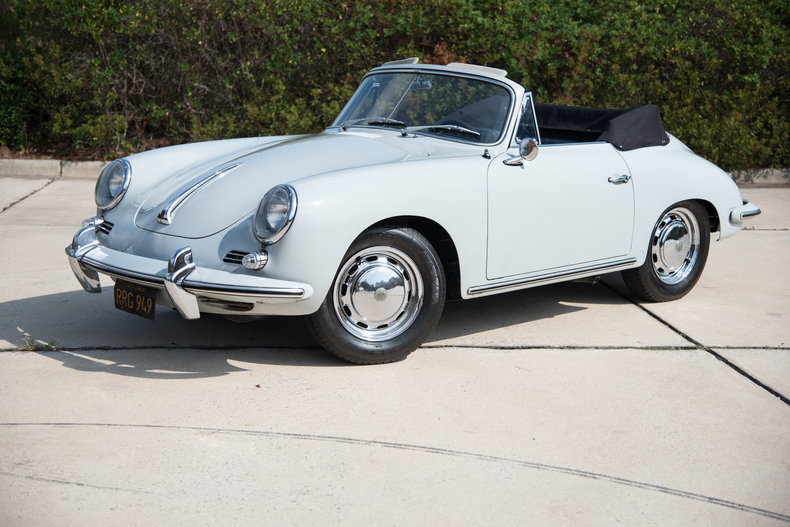 I'm going to continue with my sunny weather open-top motoring theme and have a couple interesting Porsches to look at highlighting the full breadth of the Porsche range. Whether you want classic or modern, supercar performance or backroad cruiser, there's probably a Porsche out there to suit your needs.
The one we see here, a Dolphin Grey 1965 Porsche 356C Cabriolet, is going to stretch the bounds of reasonableness when it comes to price, but for those seeking the truest sense of the vintage Porsche experience there may be few better options. This 356, which comes very late in the model's production, is said to be in entirely original condition showcasing wholly original paint and interior. While I'm not sure it's spent its whole life with one owner it does sound like its original owner possessed it until very recently.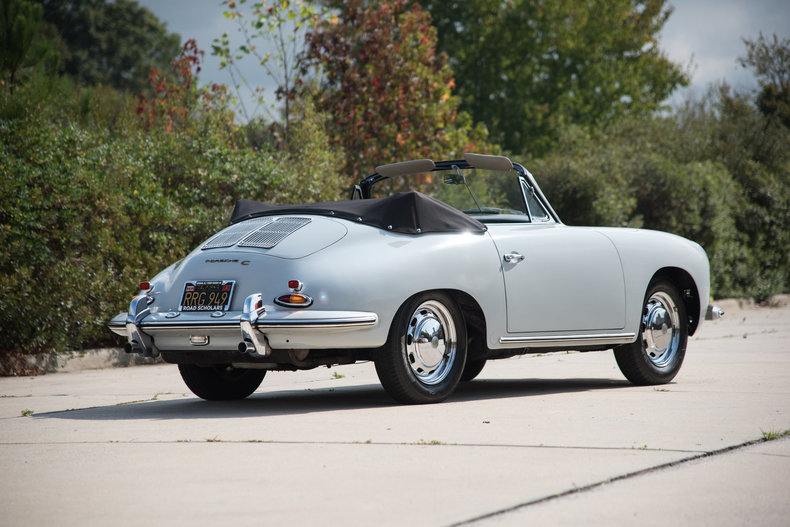 Year: 1965
Model: 356C Cabriolet
Engine: 1.6 liter flat-4
Transmission: 4-speed manual
Mileage: 102,006 mi
Price: $225,000 Buy It Now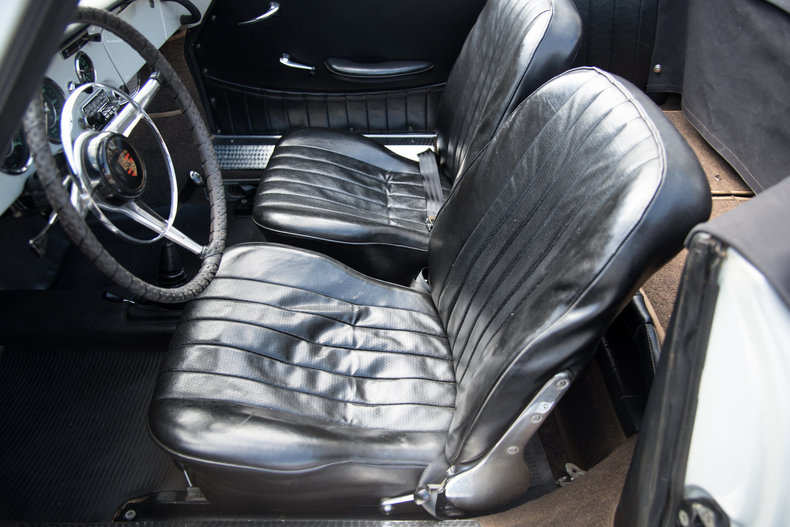 1965 Porsche 356C Cabriolet (Completely Original)
On September 26, 1965 John Engels made the eight mile drive to his local Porsche dealership to pick-up his new 356 C Cabriolet. He special-ordered the car in Dolphin Grey, adding chrome wheels and seat belts. He took the car home and there it remained for the next 50+ years! At first only John drove the car; decades later his son got his chance. The dry southern California climate has preserved this car like none we have ever seen.

Documentation on this car is very cool. John showed the 356 Cabriolet in a concours d'elegance once in August 1971, at the Hollywood Bowl! A local pipe shop used it in their advertisements (and we have one of these ads in the paperwork.) The Shaler company (think Lucas-type oils) wrote him a note suggesting what oil would work best in his Cabriolet. The original window sticker, service book, and original tool kit are all included (though a few tools are missing) and all these items back up the story on this car.

The car is untouched and has never even been concours detailed so it remains incredibly original. The original paint is spectacular and it has had only one small spot touched up many moons ago. None of the trim has ever been removed, and the finish on those parts is exemplary! In all these years of buying, selling, and restoring the best makes the condition of this car even more remarkable. Wow! The only place this could have survived was in John's garage.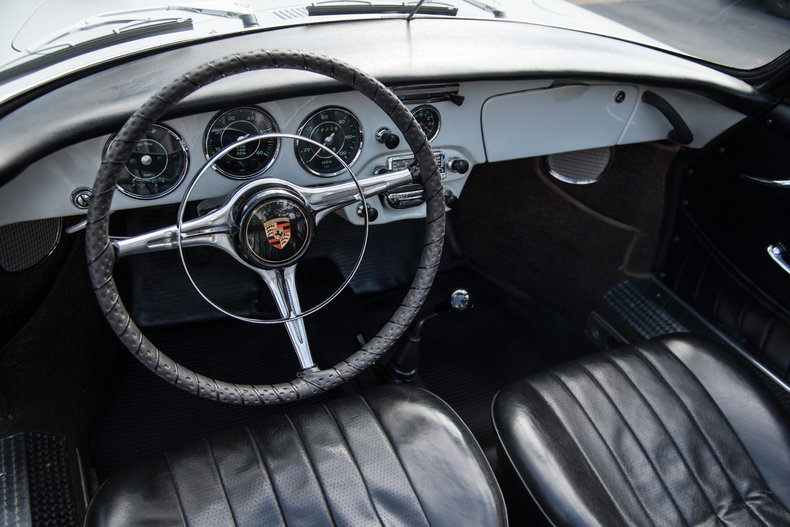 There is something about a vintage car that isn't in concours condition that can be quite appealing. Obviously, we're still looking for good condition, but there's an artificial quality to certain restorations and high-end detailing that leaves the car itself feeling distant. I do enjoy seeing restorations or ultra-low-mileage examples that remain nearly showroom new. But a car like this one has stories and feels more alive. I suppose that's what the term "patina" is supposed to convey even if sometimes it gets used just to describe something as worn.
Not everything is perfect about such cars. For example, the seats in this 356 have a very lived in look to them, probably more so than we might want. They do still look in pretty good shape though and appear to be absent of tears and scuffs. Perhaps the cushioning is no longer as supportive as it once was. We can probably live with that. I'm sure on closer inspection the paint is likely to reveal similar sorts of flaws. Nothing that'd make us dismiss the car altogether, but not perfect. And I think that's fine. I think that's actually what we want.
All of this explains the very high price. Finding a car of this age in this condition is extremely difficult and we rarely see them. Time simply has a way of breaking everything down. There's certainly some legwork to be done to verify that everything is indeed as original as claimed. But if so then perhaps it is worth this kind of money.
-Rob