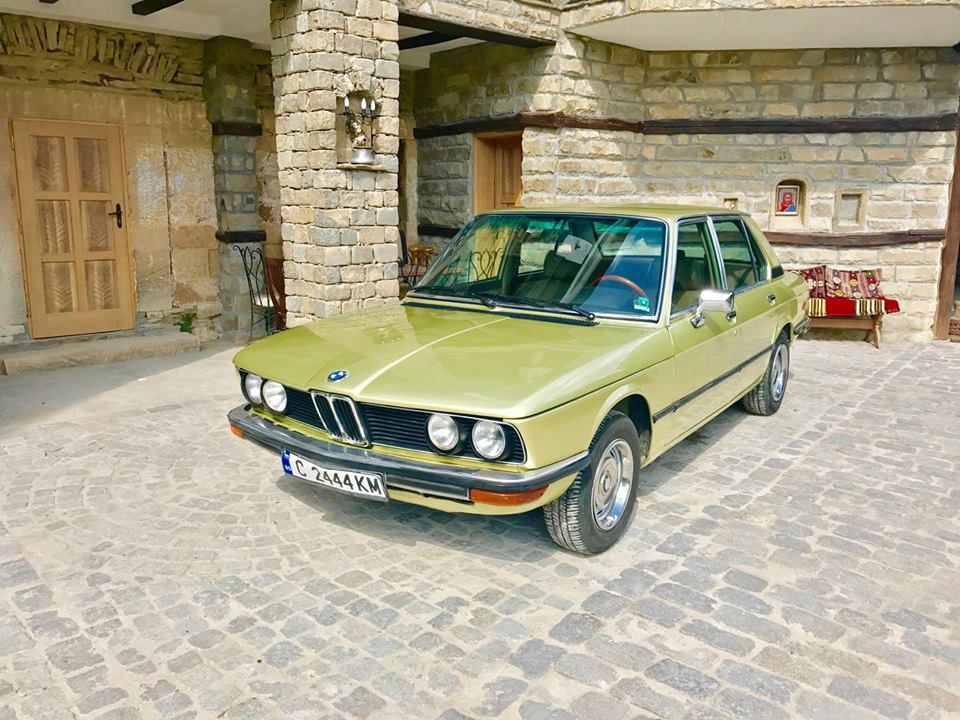 Update 4/14/18: After not selling last year for $7,300, this beautiful E12 is back up for $9,000 Buy It Now this Spring. Will Amazonitgrün Metallic be not only the sign of warmer temps, but also more money?
This probably seems strange at first, but to me this 1977 BMW 525 is the perfect counterpoint to yesterday's Jetta. Like the Jetta, this Euro-specification 525 is on the low-end of the totem pole in the production scale of even the early E12 5-series. Granted, the introduction of the M30 into the E12 did up the power over the early E10 4-cylinder models; however, in 1977 this M30B25 produced 145 non-fuel injected horsepower – only 15 more than the 520i. The early 5s didn't have much in terms of luxuries that we've come to associate with the benchmark sedan, either – they were fairly basic. But just like yesterday's Jetta, this 525 located in Bulgaria is worth a long look because of the beautiful condition, which is enough to draw you back to a more simple time: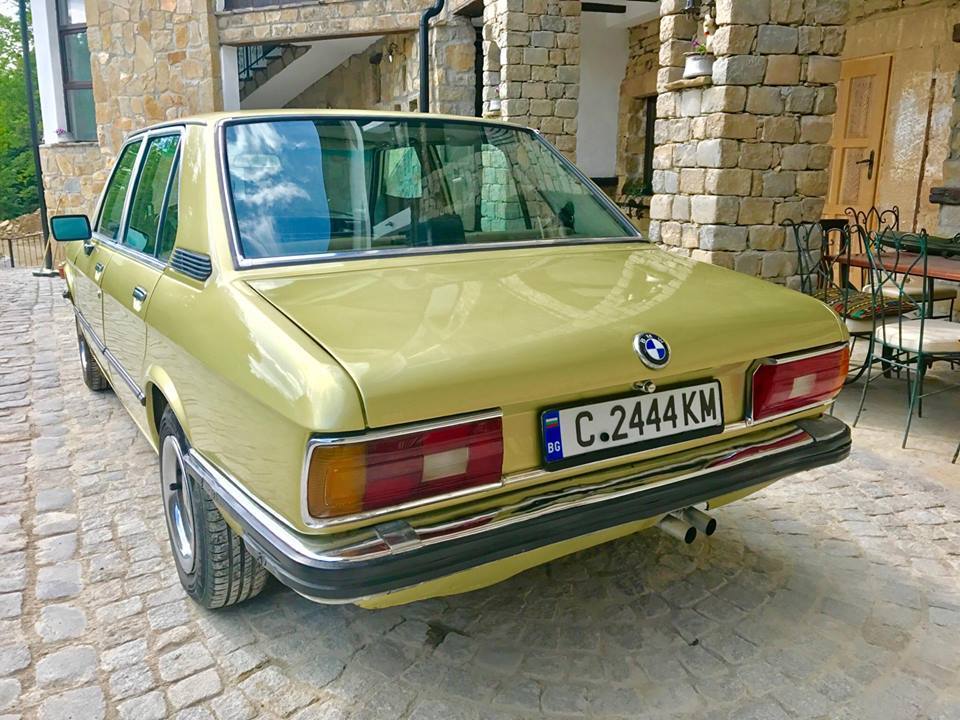 Year: 1977
Model: 525
Engine: 2.5 liter inline-6
Transmission: 4-speed manual
Mileage: 185,000 mi
Price: $7,300 Buy It Now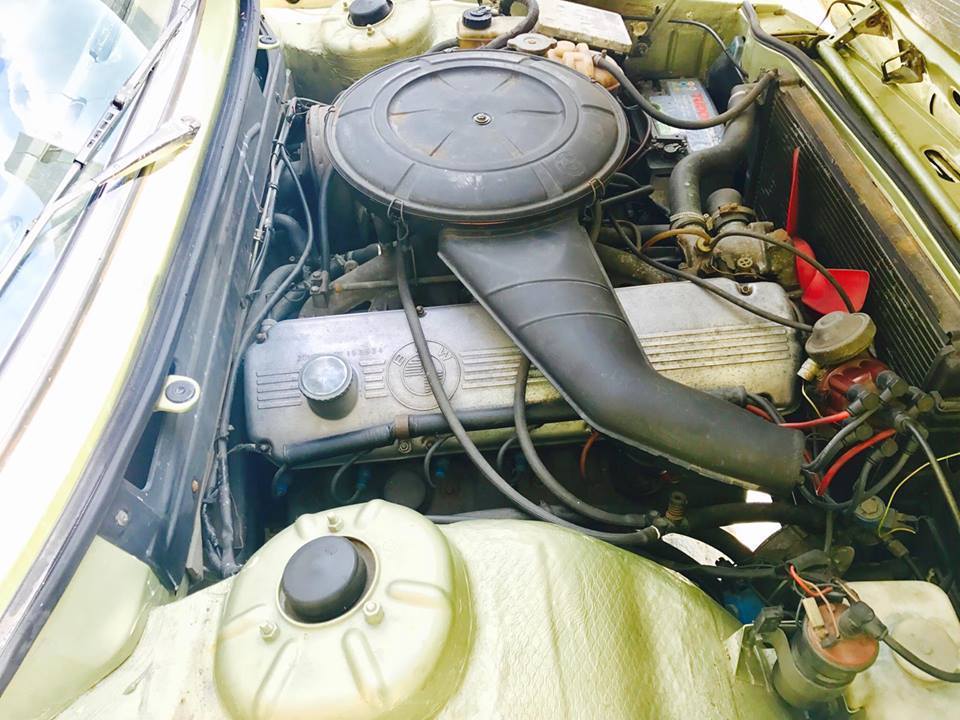 "Car is in overall good condition, it has few cracks on the dashboard and some cosmetic flaws on the chrome as shown on the pictures. Springs and shockabsorbers replaced 10 000 km ago. Two months old beige leather interior, custom dual exhaust system with amazing sound, valves adjusted less than 2000 km ago. Engine runs perfectly as well as the four speed manual Getrag gear box. Gearbox oil changed 2 months ago. Solex 4a1 carb in perfect condition, new summer and winter tyres, the other rims are 14inch alpina model. Both clutch pumps and all brakes and brake pump rebuild too. Car is located in Bulgaria"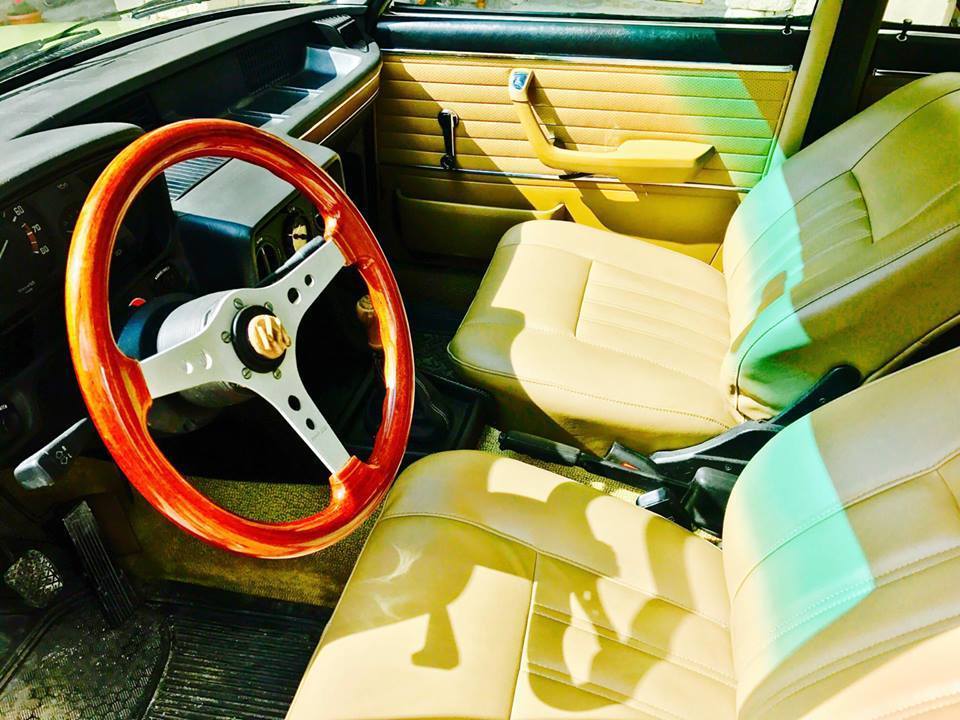 The clean lines of the original E12 really shine through and the Amazonitgrün Metallic (063) paintwork is certainly the highlight for me. The first five was available in lots of cool shades, from pastels to brilliant metallic colors like Golf Yellow, the metallic Amazon is probably one of the best on the E24 and E12 in my eyes, though. It's matched well by the chrome and steel wheels; the lack of massive models designations and ///M badges everywhere is so refreshing. With "185,000 miles" (probably km, I'd guess) listed, it seems quite likely that this 40 year old 5 has undergone a cosmetic refresh. Yet the product is nonetheless fetching for it, as the tan interior is well matched by a wooden steering wheel. The upgraded radio looks a touch out of place, but there's little else to complain about here. That's especially poignant at the price point – $7,300 buys this lovely example of an early 5. Admittedly, you'd need to spend a few more thousand dollars getting it to the U.S., but still for ~$10,000, this is a well-priced classic sedan that would attract a lot of attention anywhere you went. Check thoroughly for rust prior to purchase and it's hard to see how you could go wrong.
-Carter