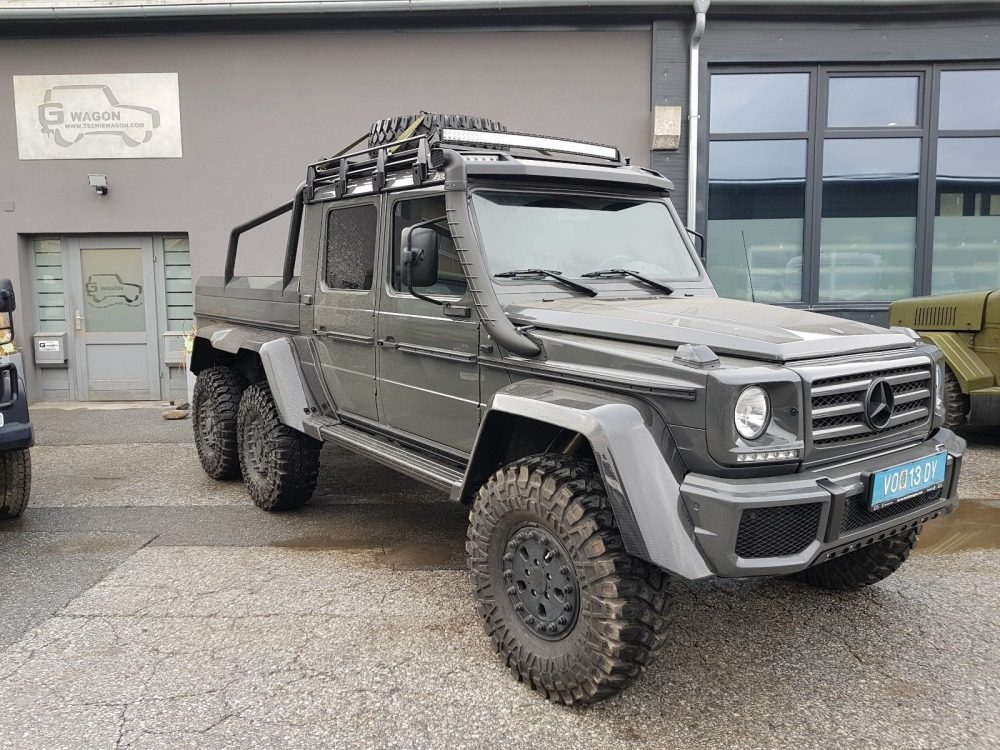 The last time I looked at a Mercedes-Benz G-Wagen 6×6 it was not what you probably expected to see. A 2016 G300 CDI 6×6 that was built for military use and was as bare bones as you could possibility get. Today, we have another 2016 G300 CDI 6×6 from the same seller in Austria but as you might have noticed, this one looks a bit different. At first glance I thought this was your regular 6×6 (if you can call a 6×6 "regular") judging by the over the top body panels, but then it hit me that Mercedes and AMG never made any civilian 6x6s in diesel form. Add that together with this truck being for a sale at a place that literally builds G-Wagens from the ground up and you have quite the interesting combination going on here.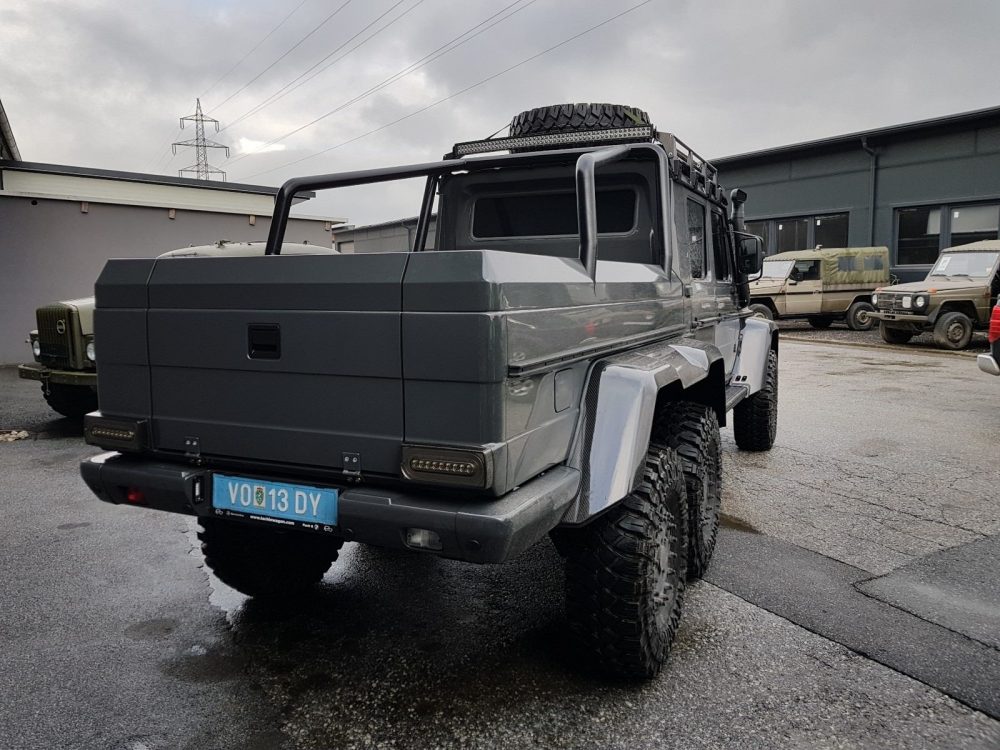 Year: 2016
Model: G300 CDI 6×6
Engine: 3.0 liter V6
Transmission: 5-speed automatic
Mileage: 18 mi
Price: $599,000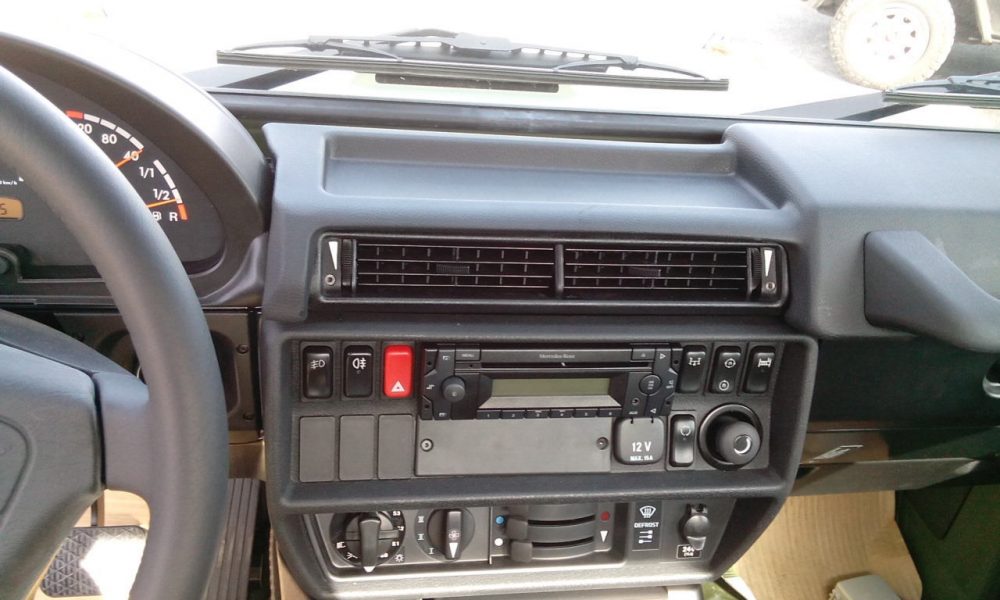 Here we offer a Mercedes G Wagon 6×6 300 CDI, Double Cab, complete new Car, if you are interested please contuct us.

We ship worldwide.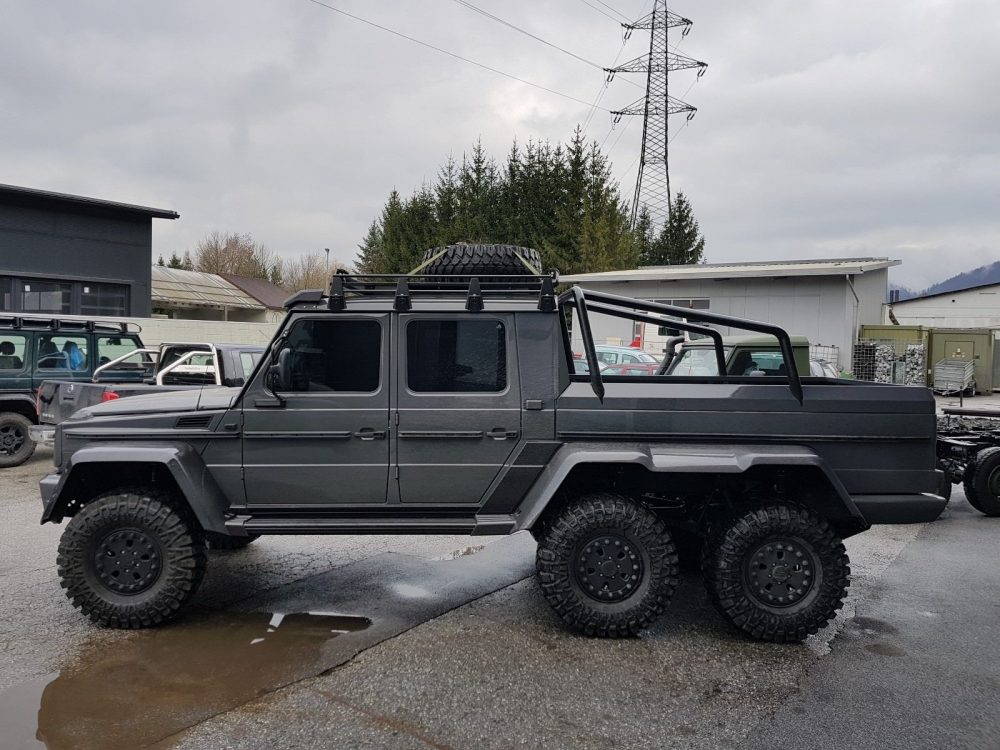 This 6×6 is a mash-up of a bunch of civilian 6×6 parts built on a military 6×6 chassis. You have tons of outrageous body panels, lights and wheels on the outside, but the inside is as spartan as it gets. You'd think inside those doors you'd see a pile of quilted leather and carbon fiber trim, but what you are greeted with is something that looks like this. That is nearly the same dash and center console setup as you had 35 years ago on the W460 G-Wagen. Personally, I love it, but I think the math behind it doesn't make a ton of sense. Why? This 6×6 uses a OM642 3.0 liter V6 diesel engine with the legendary 5-speed automatic 722.6 gearbox. Compare that to the twin-turbo V8 from AMG with a 7-speed automatic you'd normally get in a 6×6 and the first mentioned combination seems much more practical in the long run. That is until you see the price tag.
This G-Wagen is listed for $600,000. If I am in position to buy a vehicle for $600,000, I don't care what engine it has, what gearbox it uses and what the long-term reliability of it because I'll let that be the problem of the professional that I'll pay to fix and maintain this monster. This would be like building a 8,000 sq-ft house and putting linoleum floors in the kitchen. If I have $600,000 to blow on a toy, who cares if the gearbox is slightly more reliable and the motor gets 11 more miles per gallon. Don't get me wrong, I love this thing, but the price tag just isn't making sense. At least give me Xenon headlights.
– Andrew