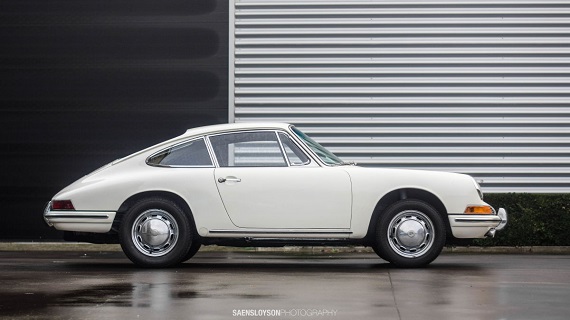 It's always fun to go back to the beginning and see the origins of what has become a classic and iconic car. In many cases that's actually quite difficult as so few models have been a mainstay within any marque's lineup for so many decades without interruption. With the 911, we have just such a model and here we have one of the very early examples: an Ivory 1965 Porsche 911 located in Belgium. It's said to be fully numbers matching as supported by a CoA, in its original colors, though not original paint, and appears more or less unrestored showcasing original rubber, body, and wheels. Suffice it to say, we do not see a 911 like this very often.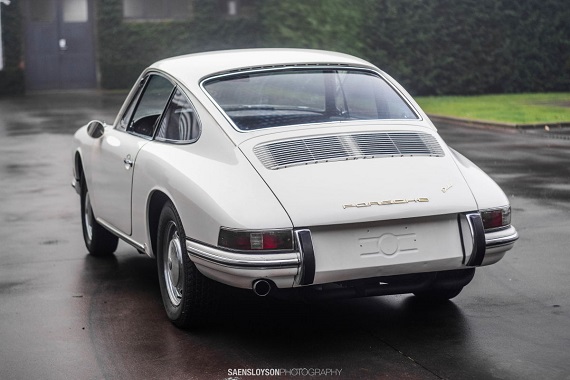 Year: 1965
Model: 911
Engine: 2.0 liter flat-6
Transmission: 5-speed manual
Mileage: 99,999 mi
Price: Reserve Auction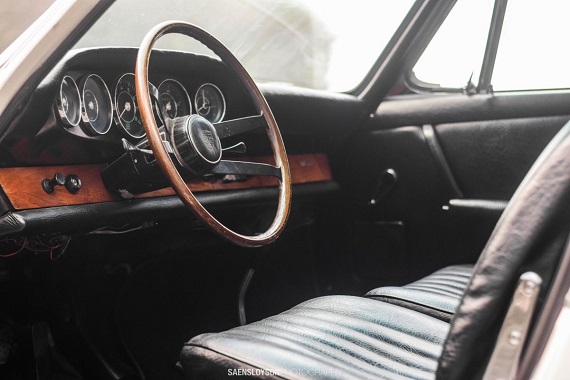 1965 PORSCHE 911

This particular Porsche 911 is a very early production car, built in July 1965 (vin 301xxx).

The last owner had the car in his position for almost 20 years, and has had just one re spray when he bought this Porsche 911in the" 90ths.

This car has an extremely original body, with no fillers, and almost every rubber is still the original, no fillers, no accident as far as we can see. The secret numbers are still there, in the door, but also in the front fenders (very rare), all rims are dated July 1965!

The car is off course full matching numbers (chassis, engine gearbox), even the rims are all date correct, the chrome parts are all in very good condition. The car needs attention at the battery box , furthermore this car is super solid. Expertised as a very solid car. With a little love this car is a good daily driver, with a more detailed renovation this car will be a collection car without any doubt! Apparently the expertise office told us that this is one of the 10-15 earliest 911s in Belgium.

We can help you with the restauration, if wanted.

Coa, validation rapport, title and/or Belgian Papers.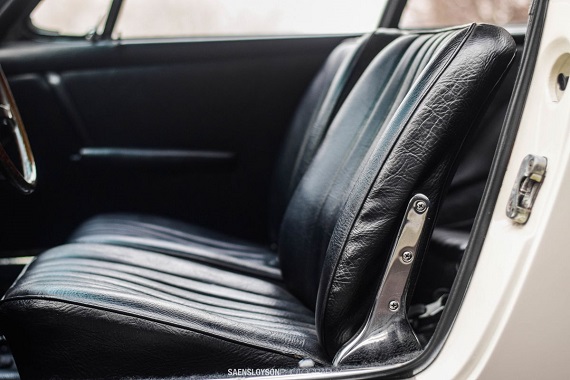 Here we glimpse from where the 911 came and can look back on its evolution. The wheelbase is shorter, its features are a little more pronounced, its lines narrower and the greenhouse a little taller. One of the details I enjoy most on the '65 911 is the wood dash. While I'm hardly a fan of a wood dash on a modern 911, on a vintage example like this one it fits really well. And the detailing of the wood looks wonderful. Like the painted dash of the 356, the 911's wood dash conveys the sort of aesthetic that makes these older machines such a joy. It's more about feel than performance, but it's joy nonetheless. This 911 presents in the sort of driver condition the seller describes. It's far from pristine with blemishes here and there both inside and out and it looks like the front and rear tires are mismatched. The seats have the sort of patina that we like to see; they've worn over time, but show the sort of wear that comes from care and use rather than from neglect. Some of these details a buyer will want to clear up, such as the tires, while other details may be kept as is barring a full restoration.
Probably unsurprising given how rarely they come around there's been pretty heavy bidding so far though those bids have only brought the price to $81,000. Obviously, that'll be well short of the reserve and we'll have to have an eye on this one to see how high it goes. A really good '65 can reach $200K easily with the best going for above $300K. While this one is said to be in driver quality I can't imagine there are many that will buy this with the intention of spending significant time behind the wheel. As an early unrestored example it can make for a nice collertor's piece though.
-Rob