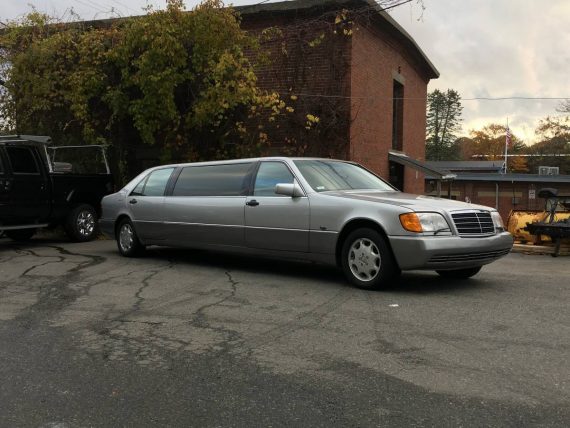 Limousine conversions can go either way. The way I enjoy them are the factory conversions which Mercedes-Benz calls the "Pullman", a term carried over from railroad cars that were built to be relaxed in. Their fit and finish is totally perfect, which makes sense because these cars were usually built for heads of state like Boris Yeltsin Vladimir Putin to be the ultimate in chauffeured transport. On the other end, companies have taken the standard production car, sliced them in half, lengthened them, stitched them back together then added their own interiors in the passenger compartment. These cars were mostly used as shuttles for kids to puke up their Jägermeister on the way to the prom. Today's 500SEL for sale outside of Boston is one of those types of limousines. Yea?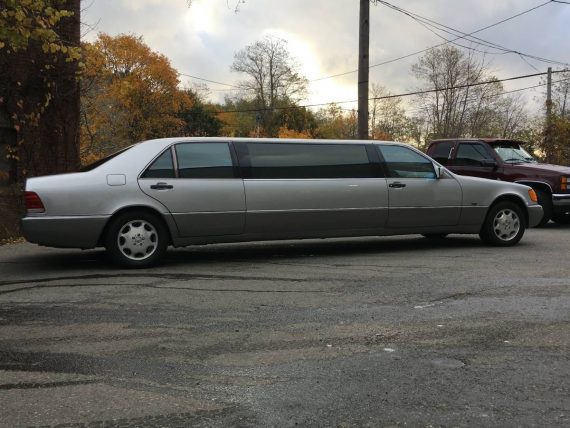 Year: 1993
Model: 500SEL Limousine
Engine: 5.0 liter V8
Transmission: 4-speed automatic
Mileage: 65,000 mi
Price: $15,000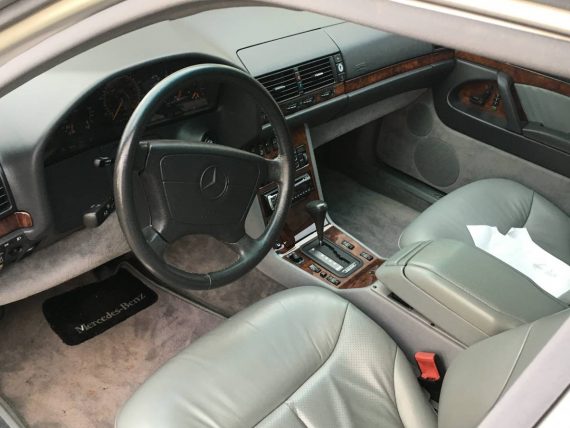 This is a one of a kind 500sel Mercedes limo. Limo was built in 1993 as a bulletproof transport car for over $250,000.
It has always been privately owned and operated. Fully serviced at Mercedes. Runs and drives great. Seating for 4. Built in audio entertainment and led mood lighting. Side bar built in. Privacy glass, intercom, black out driver panel.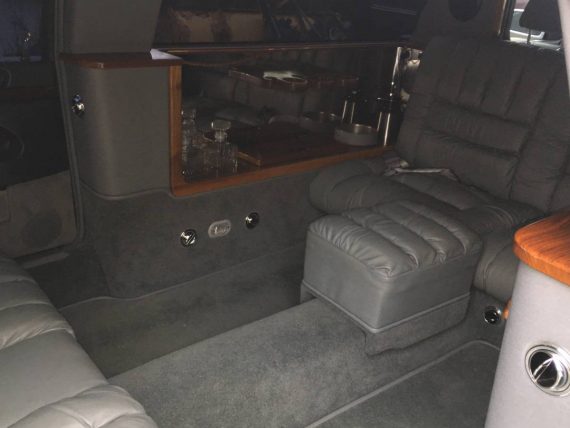 This W140 limo is a bit of a mystery to me. It's certainly not a factory Pullman (check out Putin's W140) based on its interior that was totally redone into the typical clichéd limo drab. The ad mentions it's bulletproof and cost over $250,000 new so that means that is over $400,000 in 2016 buying power. But if I learned anything from Craigslist ads, it is to trust them as far as you can virtually throw them — which is nowhere. I dug around the corners of the internet for companies who did limo conversions on the W140 but nothing seems to match up with this specific car the way it was built.
This 500SEL is listed for $15,000 and while the seller can probably argue that it's worth it, I can't recommend ever actually buying it. Owning a limousine is a nightmare logistically and you basically can't give it away if you ever wanted to rid yourself of it. If you are a person who owns a limo company, chances are you probably aren't in the market for a 23 year-old Mercedes that only carries five people plus the driver. So while cars like these are interesting to look at, it is probably on my list of "you couldn't give me one of those for free."
– Andrew