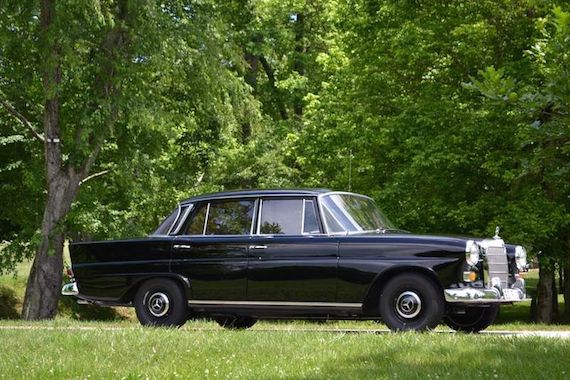 Mercedes-Benz has never been one to adopt fads quickly, unless you count recent years. Which makes the Heckflosse, or fintail models of the late 1950s and early 1960s rather interesting, as fins on American cars were dying out. Yet Mercedes seemed determined to include them in their new offerings at the time. By the end of the 1960s, this styling feature was all but gone. This 1967 Mercedes-Benz 200D represents the end of the run for the fintail. For sale in North Carolina, this car has a lot of originality in tact and has First we'll take a look at a late model 1967 200D that has had an engine rebuilt but has plenty of patina in tact.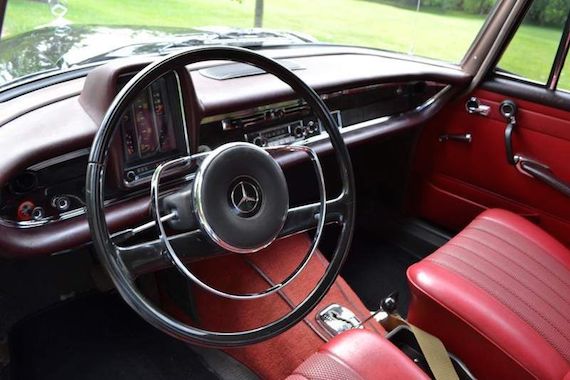 Year: 1967
Model: 200D
Engine: 2.0 liter inline-4
Transmission: 4-speed automatic
Mileage: 46,867 mi
Price: $15,900 Buy It Now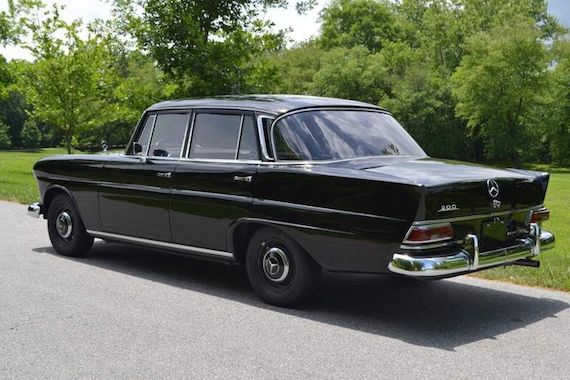 1967 Mercedes Benz 200 Fintail W110

SORTED Mercedes Fintail Sedan with mechanical receipts from engine rebuild totalling over $6,400. This super cool sedan runs and drives as good as it looks. This W110 Fintail is by no means a "concours" car or nut qand bolt restoration, but you'll be hard pressed to find something with as much charm and patina that you can use as a comfortable driver. The body panels have great fit, the paint is very good and the interior is excellent with just enough patina to make it very warm and inviting. This is a car that I bought for myself and is coming straight out of my private collection. I didn't buy it very long ago, but it's still not an easy one to let go. The black paint and red interior color combo is easily my favorite for an early Mercedes sedan. (I have two earlier Mercedes sedans, same color combo, but have to make some room and have decided to let someone else enjoy this one.)

Everything you want from a car like this… includes a stack of receipts, a fresh service, clean undercarriage and original owners manuals with pouch! All electrics, wipers, lights, signals, gauges and radio work well. The windows have been tinted, the hubcabs refinished and repainted.

THE BAD – There's a small chip in the windshield, a little smaller than a dime, (see pic 67 MB200-043). The front bumper is slighty pitted and crazed, certainly less than would be expected of an unrestored car of this age and much less than the rear, which is remarkably clean. The ignition seems to have been replaced at some point and it very occasionally doesn't catch precisely the first time. The dashboard overall is very good, but has one small crack to the right of the speedometer (see pic 67_MB200-060). One of the front turn signals is more orange than the other.

Please review all of the pics on the link above carefully before bidding. This is not a restored car. It has been very well sorted and has a great "patina" but it is sold AS-IS WHERE-IS and should be considered a driver-quality car. I have taken over 100 pictures in an effort to portray the car as best as I possibly can. The odometer reads 46,867, but this car has been exempt from actual mileage disclosure for some time, so I don't know if it's 46857 or 146867.

If you have any QUESTIONS or have a trade-in….. Call Ken +1 (828) 654-3222!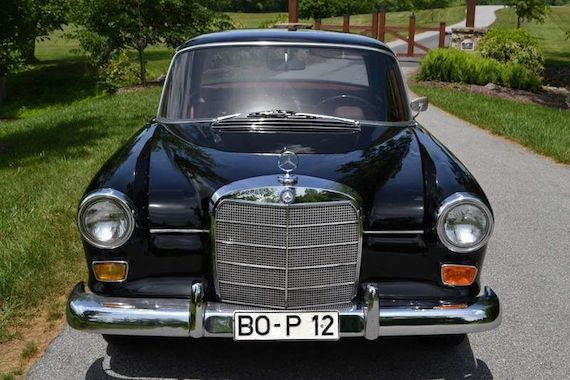 Black over red MB Tex is a striking combination on this W110. With the black painted hubcaps and steel wheels, you could imagine this being a shoe in for a government issue sedan from 1960s West Germany. As compared to some other contemporaries, the lower end W110s are still very attainable for the beginning collector. This one is priced a bit optimistically, but originality is key. If this one has escaped the ravages of time as well as it seems, it could be a decent deal.
-Paul