Here's one for the historians and collectors: a 1966 Porsche 911 Prototype, fitted with a variety of racing components and features from the 911R, that served duty from 1966-1968 before being retired as Porsche transitioned to a longer wheelbase. It is believed to be the first 911 to feature rear fender flares as it was the 911 that served as the testing bed specifically for those flares, which we would then see on the 911R. The ad gives us a few other details of the car's components, which include a 2.0 liter flat-six from 1968. The documentation provided is scant and nothing I've been able to find tells us what became of this 911 during the years from 1968 after it was retired as a prototype up to the 2000s when it was discovered and revived. Given its appearance at the exclusive Amelia Island Concours – a point we can verify – there are at least a few folks that feel pretty certain of its identity. I'm not sure who discovered it, but that must have been one heck of a barn find.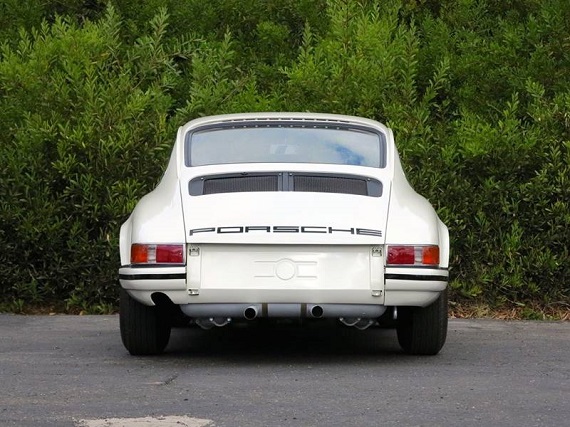 Year: 1966
Model: 911 Prototype
Engine: 2.0 liter flat-6
Transmission: 5-speed manual
Mileage: 216 mi
Price: $295,000 Buy it Now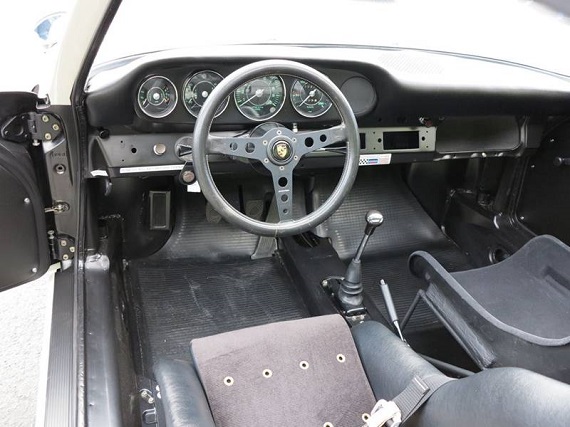 This 911 began life in the Porsche factory in 1966 when it was issued a prototype (Werks – racing department) serial number, 13433, and built with 911R rear flares and a sunroof. The body shell, without sound proofing or paint was then delivered to the service department (Versant/TA) where it was used until 1968 to training mechanics and testing the installation of components. Once the 911 transitioned from short to long wheelbase, the body shell was no longer needed and was released from duty.

In the early 2000s it was discovered on the west coast by a well-known Porsche serial number detective who had been searching for cars with unique VINs. The car was inspected and determined to have its original factory installed R model flares and other features that matched the records supplied by Jurgen Barth. It was purchased and moved to New York where a full nut and bolt restoration to concours standards was performed by Dave Hammer of Werks 1 (Sea Cliff, Long Island). Since the 911s life within the Porsche factory spanned from 1966 to 1968, it has a combination of racing parts from that time period. The engine is a 1968 2.0L aluminum case with 906 cams and Weber carburetors. The driver sits in an authentic elephant hide-covered 911R seat and the passenger gets one from a 906. The rest of the interior is bare except for racing harnesses. A 911R fuel tank with external filler is up front. Upon completion in 2012, this 911 was invited to Rennsport Reunion (October 2011) where it shown, driven on the track and received an award. In 2013, it was shown at the Amelia Island Concours where it was well-received and transferred to a new owner. Today, it is on the button and still fresh from restoration with just over 200 miles since completion. It is mechanically fit and ready for road or concours use.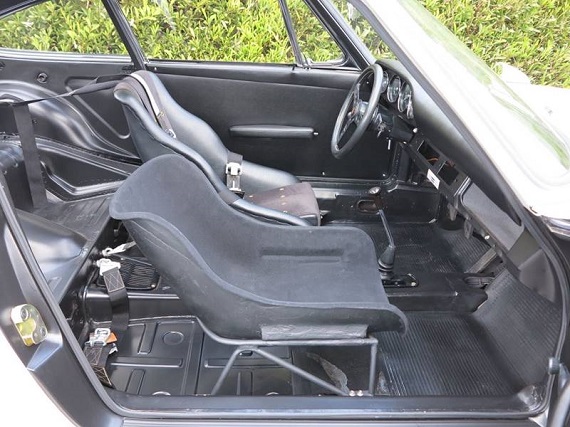 I always kind of half expect prototypes to look funny. Not necessarily that they typically do, but the moniker seems to imply that the car won't be entirely whole. Maybe it's from years of seeing spy shots of test mules that seem a hodgepodge of components. But this 911 looks brilliant and dare I say better than most other 911s of the period. The interior is extremely spartan, but it's purposeful and given that this seems to have been a prototype for racing applications – effectively the first of the extremely limited production 1967 911R – then the interior makes a lot of sense. The restoration work looks exquisite and makes you question if the car has even been touched since that work was completed. Every inch appears free of even the minutest amount of dust. This is simply a wonderful example of Porsche's early racing pursuits and sure to delight most any collector. Naturally, the asking price is very high, but at $295K I don't think it's completely absurd. We've seen how the market for the early 911 has plateaued with only the best and rarest examples still increasing in value. This is exactly the sort of example to fit that description. Any buyer will have to do some serious legwork to verify its documentation, but from everything I have come across this does appear to be legit and as such I imagine a buyer will come along even at such a steep price.
-Rob