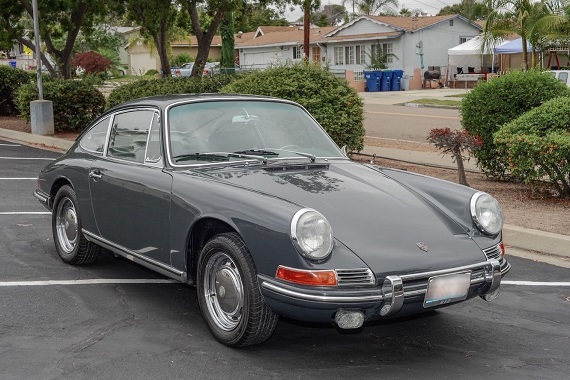 For quite some time now the Porsche 912 has served as the go-to option of the budget-minded Porsche enthusiast – or at least for those who remain attached to the hallmark of rear-engine and rear-drive coupes. Of course, given that the 912 was Porsche's entry-level model it was natural that it should continue to serve such a function even after its production had ceased. With an appearance nearly identical to that of the 911, the 912 offered the same aesthetics but with sacrifices to performance. With time as the long-hood 911 became more desirable and more highly valued and as modern machinery dwarfed the performance possibilities of even a vintage 911, the performance differences between the 911 and 912 probably didn't seem hugely significant, especially for those who might have been looking at a 911T. That made the 912 a great option for vintage motoring on a budget. We are beginning to move away from those days. With the air-cooled 911 line becoming increasingly valuable the 912 too has seen its values rise and it has become difficult to find quality examples for budget prices. I guess eventually most good things do end. A 912 still comes in at a pretty good discount over many long-hood 911s, just not as much as they used to be. The example we see here is a short-wheel-base model that looks in very good condition and sits with a very desirable Slate Grey exterior.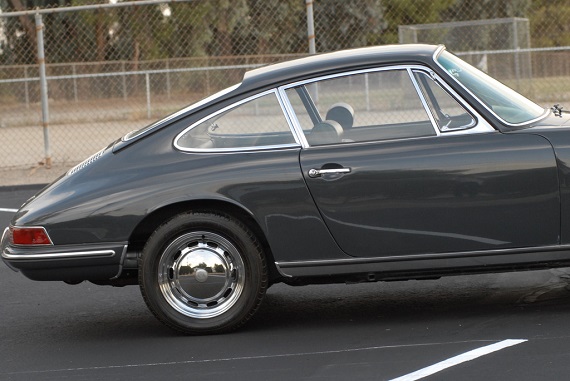 Year: 1966
Model: 912
Engine: 1.6 liter flat-4
Transmission: 5-speed manual
Mileage: 74,000 mi
Price: Reserve Auction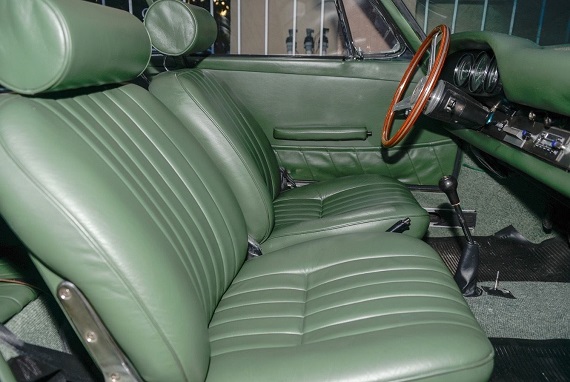 PORSCHE 912 : engine number 747871
Porsche original slate grey
5 speed
3 dial / dials redone by North Hollywood Speedometer
matching numbers
rebuilt engine
rebuilt and balanced carbs by 356 Carburetor Rescue LLC
new clutch
powdered coated engine metal, powdered coated heater boxes
windows out disassembled bumpers and rubber removed single stage paint
all chrome removed and refinished
all new rubber and seals
new halogen headlights
headrests
correct alignment, new bushings and bearings
new shifter bushings
Porsche green leather interior & Porsche german weave green carpet (including trunk carpet) by Autos International of Escondido
original hockey puck steering wheel included
new rubber floor mats
74,000 on speedometer
Amco front and rear chrome bumper guards
new shocks
new brakes and brake lines
USB plug in stereo, custom under dash speaker
please contact me for inspection

http://s968.photobucket.com/user/showcasmetal/library/porsche912%20grey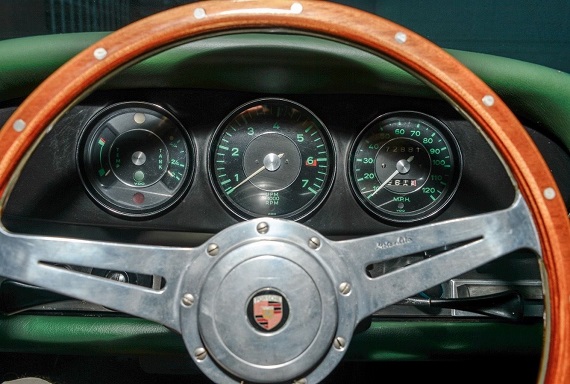 From the ad we know that Slate Grey is, in fact, this 912's original exterior color, but what is less clear is the originality of the interior. Given that it hasn't been explicitly mentioned as such, my assumption is that the interior color is non-original. Original or not it is certainly very interesting and this combination of Slate Grey over Green is not one I have ever come across. If it is original then that should have a strong impact on this 912's value and with bidding currently sitting at $40,050, with reserve unmet, it sort of seems to be bid upon as if it could be original. That certainly warrants some investigation. This is definitely one of the more interesting 912s I've come across and while it likely would not hold great appeal to those in search of their budget Porsche, it should garner plenty of attention for those who would like to enhance their collection. As values of the long-hood 911 have begun to plateau we can only hope that the 912 will once again find its way into the budget sphere.
-Rob