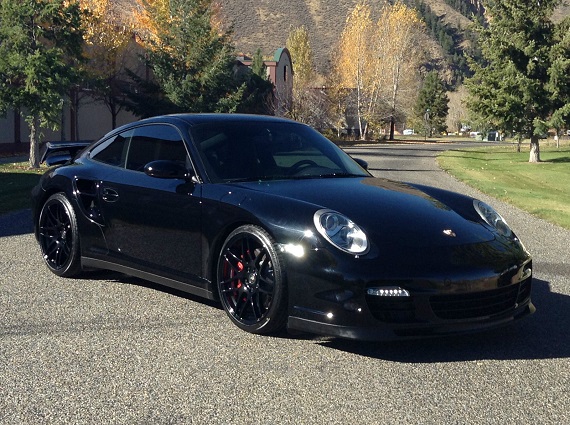 There was performance revolution that occurred rather quietly in the mid 2000s. You could argue that it was more evolutionary than revolutionary, but giant leaps in performance were seemingly the norm with every single release of a new model. The Audi S8 had 360 horsepower, and that was a lot – until the M5 had 400. Then the S8 had 450, and the M5 countered with 500 – and Mercedes-Benz was right there, too, with its supercharged V8s. These were power figures normally associated with supercars only a generation before. Heck, by the mid 2000s even the lowly Golf GTi had equivalent power to weight ratios with Porsche 911s from the 1980s. Speaking of Porsches, they had gone absolutely bonkers with their power levels. The last 930 had roughly 330 horsepower – still considered quite a lot in the late 80s – and weighed roughly 3,000 lbs. Sure, the subsequent generations got heavier and more complex as they bathed their occupants in every increasing levels of luxury. But then, the power increased too. By the time we got to the 3.6 Turbo S, power was 380. The 993 added a turbo for quicker spool up and went to even heavier all-wheel drive, yet with 400-450 horsepower, they were anything but slow. Power didn't change much with the 996 at 410-450 horsepower depending on tune, but delivery was refined even more and they were even faster than the previous generation. The 997 kicked it up another notch, now with 470 to over 500 horsepower on tap – the best part of double the original 930, yet with daily driver tractability, modern convenience and all-wheel drive comfort and security. The 911 Turbo was no longer a widow-maker, but a precise surgical instrument of speed wrapped in a velvet glove with a sugary sweet coating for ease of use.
Another interesting trend was that through its transformation, all of the sudden people really started to appreciate the older cars more. The more complicated the 911 became – and it must in the market, you could argue – the more that people longed for the early days. That was especially true when it came to the changeover to the 996. The softening of the once impenetrable 911 Turbo fortress defenses to allow mere mortals to approach the limits of the car pushed many way; it didn't help that the 996 wasn't the prettiest thing to come out of Stuttgart, either. That meant that values started dropping and today these 911 Turbos are nothing short of a miraculous deal. For about the same money as a loaded Camry costs you can get into a thoroughbred rocketship. But if it were my money, I'd eye the successor to the 996; for a slight increase in purchase price, you get better performance, more features and most importantly a better looking exterior: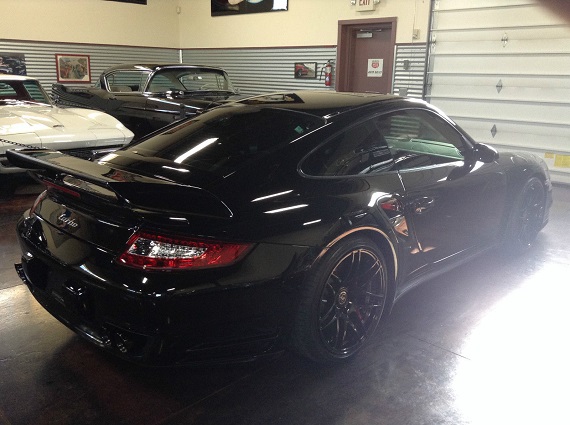 Year: 2007
Model: 911 Turbo
Engine: 3.6 liter twin-turbocharged flat-6
Transmission: 6-speed manual
Mileage: 63,019 mi
Price: $59,995 Buy It Now
Twin Turbo
Black on Black
All Wheel Drive
Manual 6 speed transmission
Bolt on performance parts
New tires

We have one of the fastest cars in town sitting on our showroom floor. As you have probably already noticed this is not your average 911 turbo. Thanks to some bolt on performance upgrades like, APR turbo back exhaust, custom air intake, drilled brake rotors and techart springs this car is a thrill. It also has some nice exterior modifications as well; staggered black wheels, custom rear spoiler, and LED tail lights. The car has always been well maintained and has a brand new set of tires on it. It has also seen a professional cut, buff and polish. So it is ready to launch. Give Max a call at 208-720-8854 or Shep at 208-721-1973 to harness this stallion in your stable.

Click to view a test drive video
Click for additional photos

Fee and Tax Information: Out of state buyers will not be charged Idaho sales tax, you will be responsible for taxes in your home state at time of registration. In state purchases will be charged Idaho sales tax of 6% to be remitted by Sun Valley Auto Sales. Documentation fee of $195, In state temporary 72 hour registration $8, Out of state 30 day temporary registration is $5. Winning bidder must contact us within 24 hours of auction end, and make arrangements for payment at that time. A $500.00 deposit is due within 24 hours of end of auction. The remainder is due within 3 days of auction end. If no contact is made within 24 hours we reserve the right to re-list the vehicle, sell it to the next high bidder, or sell it otherwise. If you need financing I can work with your lending institution or I can help you arrange financing. You must have approved financing arranged before the end of the auction. Buyer is responsible for pickup or shipping of this vehicle. We ship 8-10 classics a month through our broker. If you want a quote call or email me. If you wish to have it shipped using your service, we will gladly cooperate. We reserve the right to end the listing if the vehicle is no longer available for sale.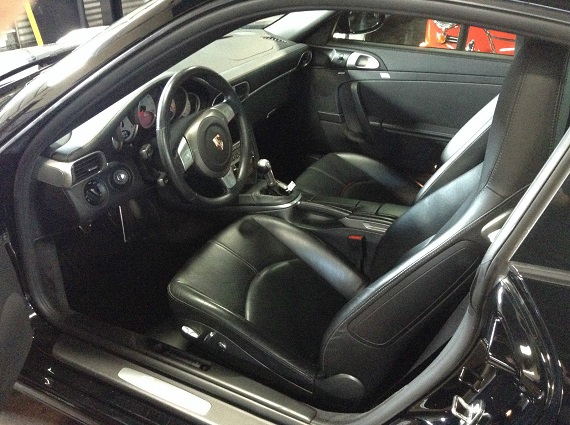 While no power figures are provided, it's safe to say that this 911 Turbo is capable of 500 horsepower or more. That you could buy this car, drive quietly and relatively economically to the track, obliterate every corner, and drive home in comfort again is simply otherworldly. A have your cake and eat it too car, the Porsche 911 Turbo doesn't answer every question – but it answers a shocking amount of them well. While black over black wouldn't be my first choice, it does capture the Zeitgeist of the 911 Turbo ownership pool fairly well and the condition is certainly top-notch. Modifications are pretty limited to easy to revert or customize items of high quality and the wing evokes metal images of the GT2 for me – a nice addition. What is most nice, though, is that for a quite reasonable sum you can get near hyper-car levels of performance in close to showroom condition for the price of a mid-level executive sedan. This dealer has previously shown they're open to offers, too – so it's worth trying to bid up to the reserve if you're in the market. Will these 997s remain such a deal for long? In this case, you'll need to balance miles, mods and maintenance with condition, and I think this one strikes that balance just right.
-Carter