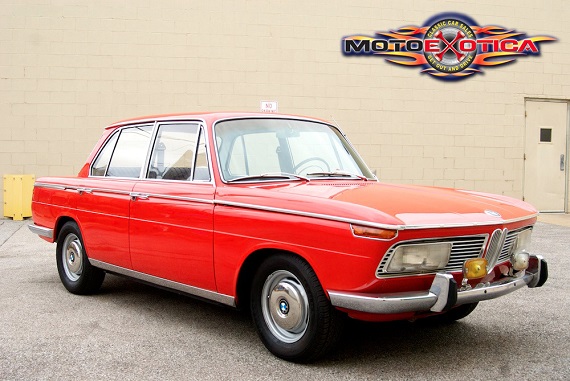 Do you want to stand out in the vintage German crowd? There are plenty of expensive ways; drop a couple of million on a barn find 300SL Gullwing and everyone will be talking about you. But, say you don't have a few million? Well, even for the modest budgeted enthusiast, many of the classics are heading out of reach. In the world of BMWs, vintage 3.0s are heading towards six figures for the best examples and even the 2002 – the car that started the craze of BMW's sport sedan heritage – can be an expensive proposition for an average enthusiast. If you want a really nice example, you'll be spending between $25,000 and $30,000 for a good carburetor example. Tiis are even more highly sought, pushing $50,000 for the best examples. Even a top condition lowly Isetta can run over $40,000. That doesn't mean you're pushed out of the classic BMW market if you're not made of money; witness the BMW 2000, the semi-forgotten sports sedan that shared much of its architecture with the 2002 but offers 4-door sports sedan practicality: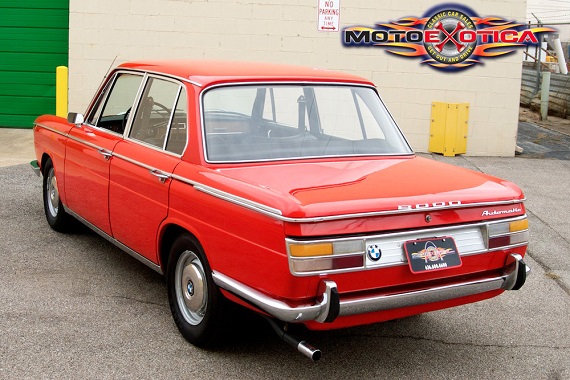 Year: 1967
Model: 2000
Engine: 2.0 liter inline-4
Transmission: 4-speed manual
Mileage: 20,359 mi
Price: Reserve Auction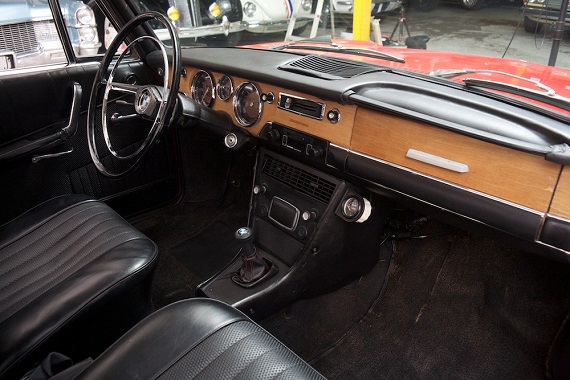 "Rare BMW 2000 Neue Klasse Sedan• Only 4,564 BMW's were imported in the US in 1967• Arizona car on Arizona title• BMW M10 SOHC 1990cc Inline Four• Original Solex 40 PDSI Carburetor• Verona Red Exterior with Black Interior• The original automatic has been upgraded to a 2002 4-speed manual• Very nice interior with seats and door cards in excellent shape • Crack free dash• Rare Factory Behr Air ConditioningMotoexotica is pleased to offer this hard to find 1967 BMW 2000 Neue Klasse Sedan. If you ever come across the opportunity to own one of BMW's Neue Klasse (New Class) cars, you need to seize it. Even 50 years after they first debuted,they're just as good as you've heard, if not better! We at Mototexotica have always had a love for these cars. We love their timeless good looks, their glorious motorsports history, we admire the way they effectively put BMW on the map, and we love how they inspired a slew of imitators and entire genre of cars that continues to this day."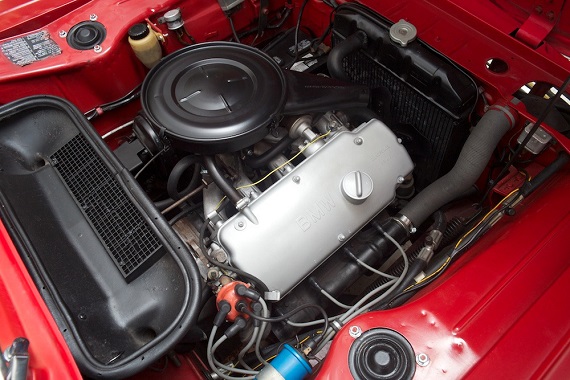 This car is certainly attention getting; the smooth front end of the Neue Klasse sedan – a look shared with the early 2000CS Coupe – looks different than most period BMWs but strikingly similar to current models with the elongated glass lights. Verona Red is a lovely color which is complemented by just the right amount of chrome. While the lack of alloys will turn off some enthusiasts, I think the look is just right. This car was well optioned with what would have been expensive automatic and air conditioning options; thankfully, though, the automatic has been replaced by a 4-speed manual 2002 transmission. That means this car lacks originality as a perfect show car, but the gains in driving enjoyment far outweigh the loss in my opinion as this isn't a perfect show car anyway. What it is, though, is a pretty impressive time capsule; the description doesn't include if the car was restored but it must have gone through some restoration services as I can't imagine nearly fifty years later the engine compartment looking that fresh. Overall, this would make an awesome classic driver and occasional show car and would certainly set you apart in the BMW crowd. These 2000s are rarely seen at shows even today and, though not the center of attention an M1 would be, always seem to draw an appreciating crowd. Despite that, pricing remains considerably more affordable than even its sibling 2002, with average prices in the mid-teens. That's where I'd suggest this car should end up, between $14,000 and $16,000 – considerably more affordable than an equivalent 2002, for example. But for some, standing apart from the crowd is reason enough to be interested, and this is a neat and unique representation of the BMW marque.
-Carter