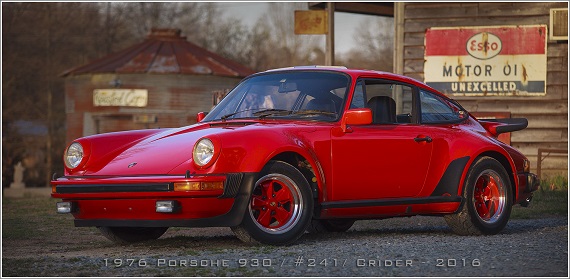 When I come across them I will almost always choose to feature a 1976 Porsche 930. They are one of the earliest examples of what has become an iconic model – the 911 Turbo – and their simplified and pared down nature relative to later examples brings with them a purity that many others fail to match. But they can be difficult, which the example here, a Guards Red 1976 Porsche 930 located in North Carolina, demonstrates quite well. As some of the earliest examples of the 911 Turbo these cars tend to be quite valuable, as we'd expect. But especially in the current market, where 911 prices have begun to retreat somewhat for all but the very best examples, there tends to be a disconnect between asking prices and where we'd actually expect a 930 to sell. We'll get to the problematic parts, let's start with the good. Generally speaking, inside and out this 930 looks very ncie. The Guards Red paint shows well and the interior looks crisp throughout. In addition, other than the steering wheel the interior appears to retain all of its original parts. I would guess the interior has been refreshed at some point during this 930's life, though the seller makes no mention of that so perhaps it's wholly original. All in all, for a 40-year-old Porsche with more than 100K miles on it the condition is good and while we'd likely classify it as driver-quality rather than concours it definitely has a lot going for it.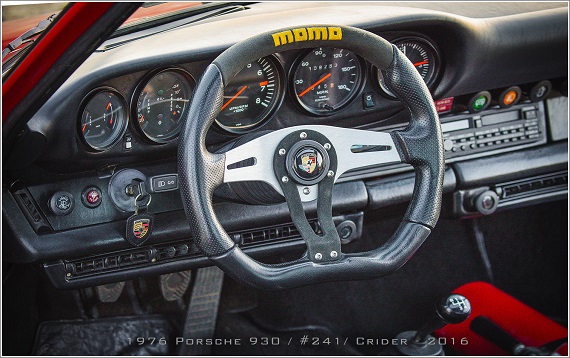 Year: 1976
Model: 911 Turbo
Engine: 3.0 liter turbocharged flat-6
Transmission: 4-speed manual
Mileage: 108,300 mi
Price: Reserve Auction ($212,000 Buy it Now)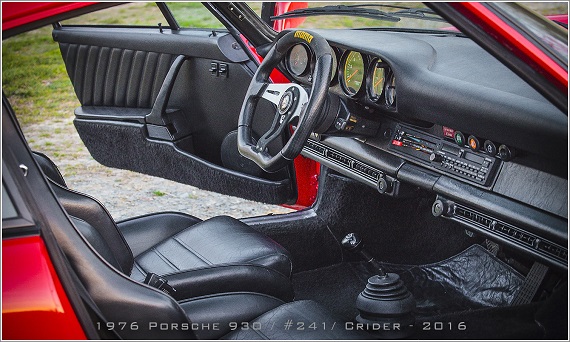 1976 Porsche 930 Turbo
(911 Turbo Carrera – Type 930)
Chassis # 241 of 530

I've owned and loved this 930 for eleven years now. Clearly a connoisseur quality example of Porsche's first production run for the U.S market. Acquired in 2005 in a private transaction with the previous long-term owner, this is the first time #241 has been offered for sale in many, many years, if ever.

No sales pitch or apologies are needed, this 930 starts with just a bump of the key. Every time. Idles perfectly at 950 RPM. Drives like it's on rails. Gearbox shifts are crisp and precise. Generally excellent mechanical condition. Fast as stink. Largely unmolested, I installed a custom, stainless-steel dual-out exhaust and the MOMO steering wheel early on. (I kept the original muffler and it comes with the car, however I no longer have the original steering wheel.)

Features / Specs:
• Guards Red (Indischrot 027-8-1)
• Black leather throughout. Still *very* supple, excellent condition, with that intoxicating aroma.
• Electric sunroof. Power windows. Both work flawlessly.
• Factory air conditioning. And, yes, it still works!
• 108300 miles on chassis
• 12000 miles on professional engine refresh & reseal

Matching numbers:
• Chassis # 9306800241
• Engine # 6860255
• Transmission # 930 / 30 / 12 / 7760272

Last 90 days: (Less than 200 miles.)
• Clutch kit, genuine SACHS KF255, including disc, pressure plate, release bearing.
• OEM Porsche pilot bearing.
• Flywheel professionally resurfaced.
• Brakes: Pads front & rear. MC & lines & calipers flushed, refilled with new DOT 4 fluid.
• Castrol GTX 10-40 oil
• Porsche oil filter
• Genuine Swepco 201, 80/90 in transmission
• Bosch fuel filter
• Shift lever cup bushing & shift coupler bushings.
• OEM motor mounts
• Tires: TOYO Proxes R888. Rear: 235/50/ZR15 Front: 225/50/ZR15 – Mounted on four dated (late 1975) 9 x 15 & 8 x15 Fuchs.
• Rear anti-sway bar bushings (4).

Known Issues:
• Headlight washer-fluid pump inoperable
• Dented roof area. Photo included within. Operation of sunroof is NOT affected whatsoever.

A bit about me:
I'm fifty-nine year-old empty nester, a die-hard, hands-on 'Car Guy' for the past 30 years and three-time Porsche owner. Meticulously finicky about details to the point of OCD. Pelican forum member for ten+ years, avid Rennlist reader as well. The demand and prices for these limited number of turbos force me to realize how proceeds from this sale will fuel another pursuit I'm obsessed with, the restoration of a late 1800's Victorian home I've been dabbling with as funds have allowed.

I'm confident the 930 will pass the most stringent PPI. Potential buyer may contract with a shop of choice for a PPI, entirely at buyer's expense, including professional transportation to and from the shop.

I'm more than happy to talk with you on the phone if you'd like and a personal on-site inspection is more than welcome from anyone close by. Message me here to exchange phone numbers.

I'm posting lots of detailed photos, plenty of other photos available. A USB drive containing hundreds of high-res digital photos will come with the car.

Payment / Closing & Delivery:
A $1000 deposit is expected immediately upon sale. Buyer to deliver funds and take delivery within ten days. Will discuss mutually acceptable forms of payment with buyer upon completion of sale.

Thanks very much …. Rick Crider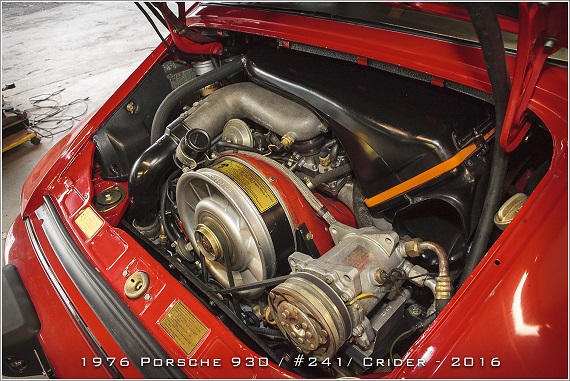 On to the negatives, which I'll admit appear to be few, but those few negatives raise some significant questions. The first is the roof dent. The seller has provided us with a picture of it and it is said to be entirely cosmetic, meaning the operation of the sunroof is not affected. But it also isn't a small dent and if the repair were completely straightforward I have to assume it would have been completed prior to putting the car up for sale. I'm curious how it got there, but mostly the repair is of most concern. The second concern is in the rear. Something seems off on the driver side where the deck lid meets the rear lighting. It's also missing the turbo carrera badge, which would be standard on a US-spec 930 in '76. The badging may not be significant to some, but for whatever reason I really like the turbo carrera badge; it helps differentiate these as early models (in addition to some other cues). I definitely would want a closer look at the rear though. The final negative, as mentioned above, is the asking price considering these faults and the mileage. We just aren't going to get there, which current bidding, even if it is well below expectations, makes clear. It's a nice early 930 with some clear faults that should be excellent fun, but at more than $200K I don't think it'll get much interest.
-Rob