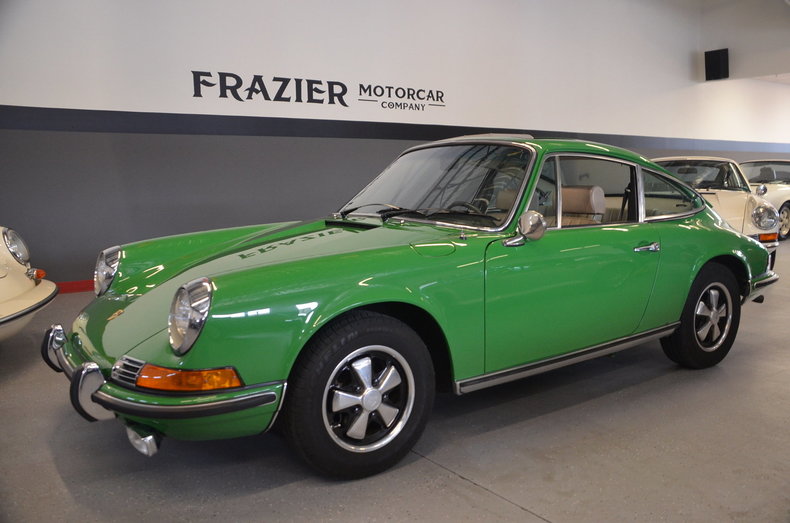 Here we have a Signal Green 1969 Porsche 911E Coupe located in Tennessee. Like Viper Green, Signal Green is one of the historic Porsche colors that we see pop up fairly regularly as a paint-to-sample option on modern Porsches. There actually are a couple different versions of it that have been produced over the years and for those choosing Signal Green for their PTS 911 it is worthwhile knowing their differences. However, those differences won't really be of concern to us here since this is the original version and while we do see Signal Green as a PTS option often we do not see the early cars in the color nearly as frequently. So this is a rare treat and from the outside you can really see what all the fuss is about!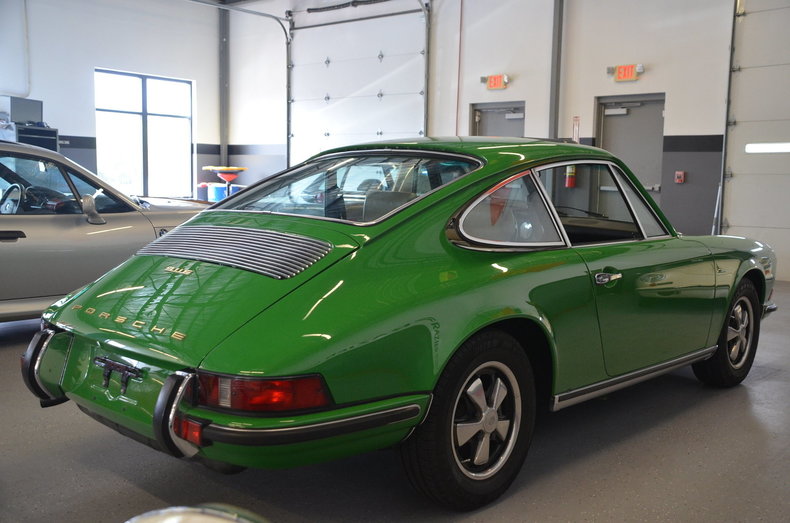 Year: 1969
Model: 911E
VIN: 119200331
Engine: 2.0 liter flat-6
Transmission: 5-speed manual
Mileage: 87,043 mi
Price: Reserve Auction ($78,500 Buy It Now)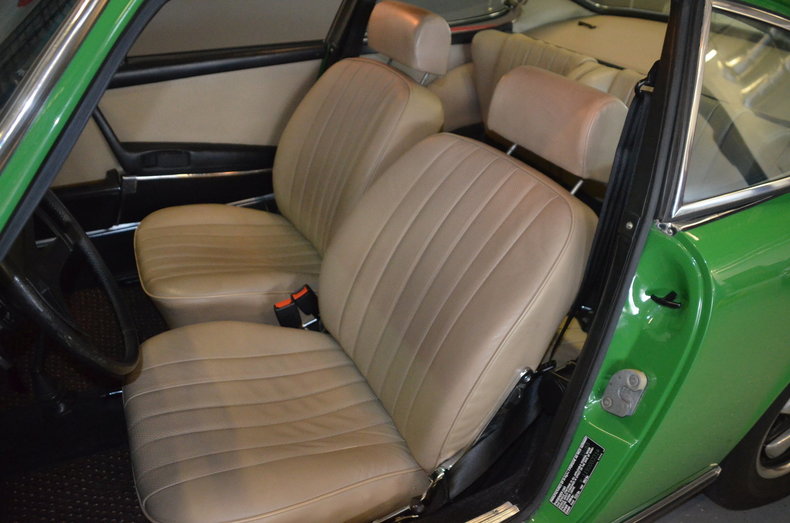 This Stunning example of a long nose 911E is as well documented in its provenance as it is beautiful.Review the 60 pictures posted on the slideshow.Note the straight body panel gaps as well as the straight body panels.Note the straight stance of the car as well as the bright work.The car was painted in 1991,down to the bare metal tub with photo documentation.Owner fell short on cash and it sat until 2005.The car was picked up by a Porsche enthusiast who proceeded to invest thousands of dollars in the refreshing and updating of the car,the results are what you are viewing.
The work that has been performed on the car is well documented in an organized notebook of services receipts and funds invested.
The car arrived at our facility a couple days before a local gathering of the Porsche club.Purely on a lark we chose to wash(and wash only) this car and take it to the show.THE CAR WON FIRST PLACE!
The car comes with the COA. Sportomatic was the transmission the car left the factory with,it has since been changed out to a correct dogleg 5 speed.The engine is number 6210052.The production date was 12/68,it left the factory as a Signal Green car as it still is.
The engine has upgraded Weber carbs and front shock upgrade as well as a 2 to 1 battery conversion.
The car is as exhilarating to drive as it is to view upon.It is fast,tight,and well sorted.
Review the pictures posted,if the car holds interest contact me at 615-971-4409.The car is located at our facility 25 miles east of downtown Nashville Tn.Independent inspections are welcomed and encouraged.
There will be an additional $299 dealer doc fee assessed to final transaction amount.
This and other European collectibles may be reviewed at JPFRAZIER.com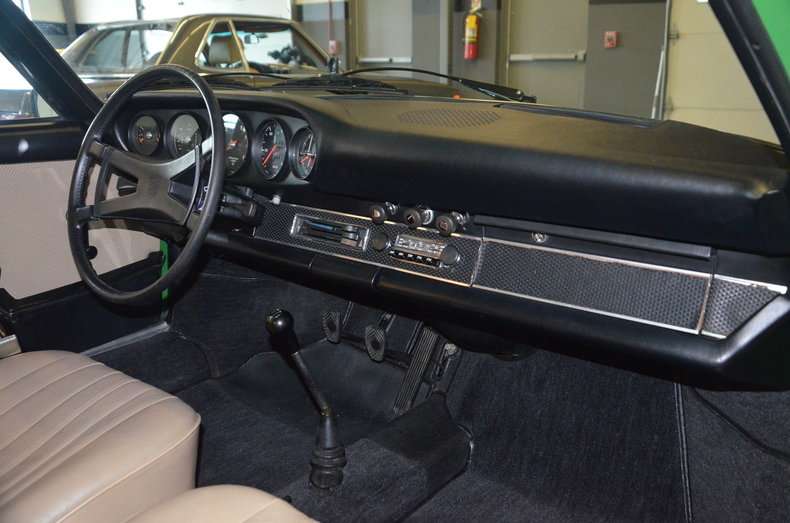 Everything here looks in really nice shape, but there's a decent bit to go over here so let's get to it. Most importantly, this 911 was not originally equipped with a 5-speed manual transmission. It came from the factory with Porsche's quirky Sportomatic transmission, but one of this car's owners swapped that for a proper 5-speed. This may have occurred during the restoration process performed by a recent owner, the receipts for which all are said to be present, but it's not clear. So we may have documentation of the swap or we may not. Either way, the transmission is non-original. Better, but non-original.
The Signal Green paint, which looks quite good, is not original to the car as well, though Signal Green is its proper color. It was repainted quite a while ago (1991) as part of an initial restoration. That owner ran out of money and was unable to complete the work so the car sat for more than a decade. That's not usually what we want to hear since half-finished jobs can lead to all kinds of later issues. The next owner, who acquired the car in 2005, spent the money to get everything sorted and that is the work for which we have the receipts. Like with the transmission it'd be good to have a look through those documents to understand what was done. It might be safe to assume that everything has been completed properly after the previous owner ran out of funding, but all of this does create some uncertainty.
On the surface, an asking price of $82.5K for a Signal Green '69 911E would be a pretty good price. It's a good bit below where we've seen many examples of the 911T priced, even if those may be priced too high, and the 911E certainly is the more valuable model. Being the first model-year of the long-wheelbase 911 has appeal as well. Of course, this 911E isn't entirely original so that changes the math quite a bit. The condition looks good and if the available documentation answers the various questions we have about its restoration and a PPI shows no current issues, then an owner might find this a worthwhile investment. At the very least this is a chance at getting into a rare historic color for lesser cost than what most other examples would run. I do think the price remains a little high, but it's not bad.
-Rob