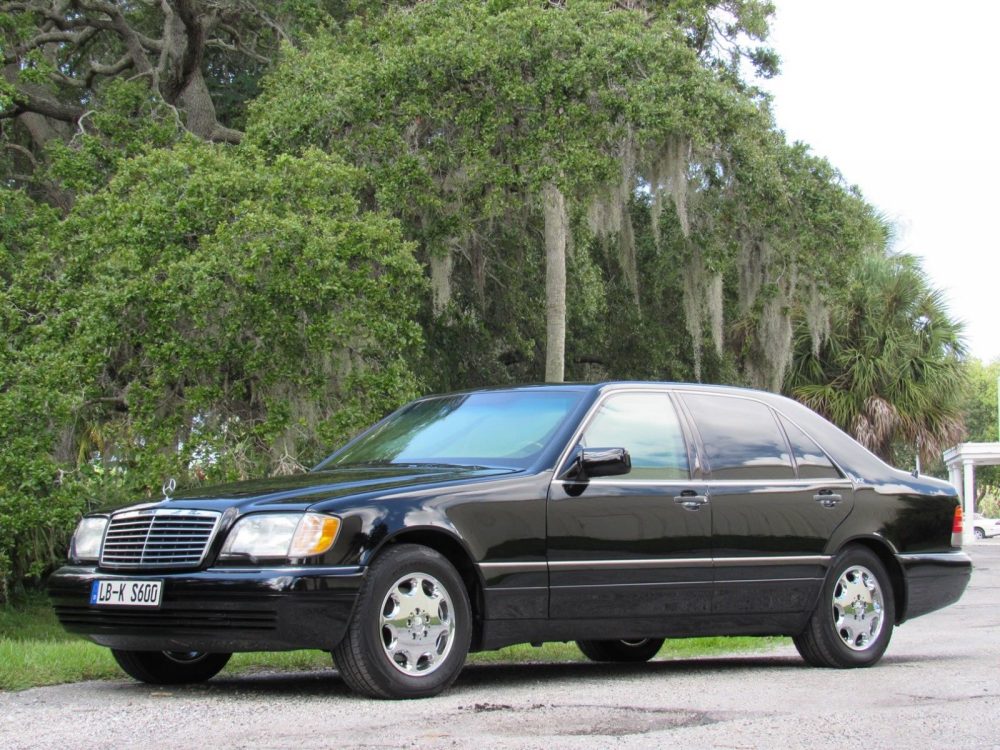 Some of my favorite cars that I like to dig into are cars built for or owned by significant individuals. Sometimes it is wealthy or important business people, but most of time with Mercedes-Benz it is heads of state. These cars are usually built with no expense spared because the person riding inside the car is worth far more than whatever it costs to buy the car. This is true of today's car, a 1995 Mercedes-Benz S600 up for sale in Florida.
This S600 was built by TRASCO, a company in Germany that builds Mercedes that can literally take a bomb and everything up to that. This car is built to "B7 level", which is every firearm up to and including armor piecing rifles. You are probably asking who needs this kind of protection in the United States? Well, none other than the Sultan of Brunei. You've probably heard the crazy stories of him owning over 7,000 cars and manufacturers building him one-off creations of cars that you don't even know existed. He has 11 McLaren F1s, 20 Koenigseggs and 300 Ferraris. The guy loves cars and spends his out of this world wealth to buy them and basically let them sit. But again, why would the Sultan of a country off the South China Sea need a car in California? Well, so he has something to be chauffeured around in when he is visiting his 38 million dollar home in Beverly Hills, of course. It doesn't even end there. This car is supposedly one of four examples built just for the Sultan to be used in America. That's how crazy this guy is with cars.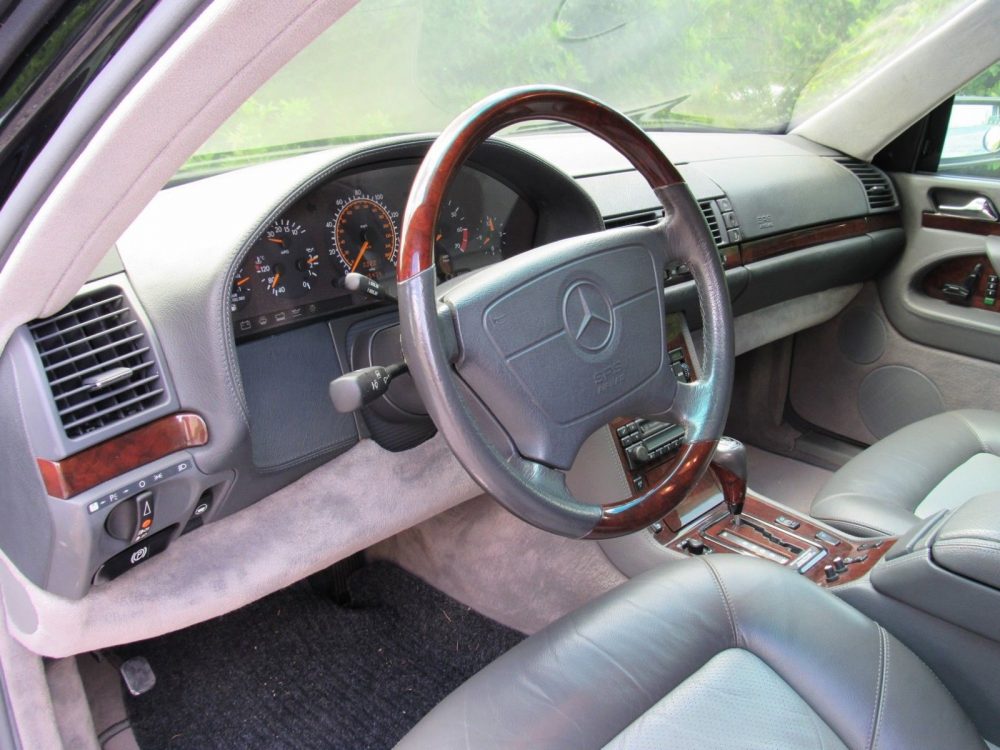 Year: 1995
Model: S600
VIN: WDBGA57E2SA256792
Engine: 6.0 liter V12
Transmission: 5-speed automatic
Mileage: 15,474 mi
Price: $93,500 Buy It Now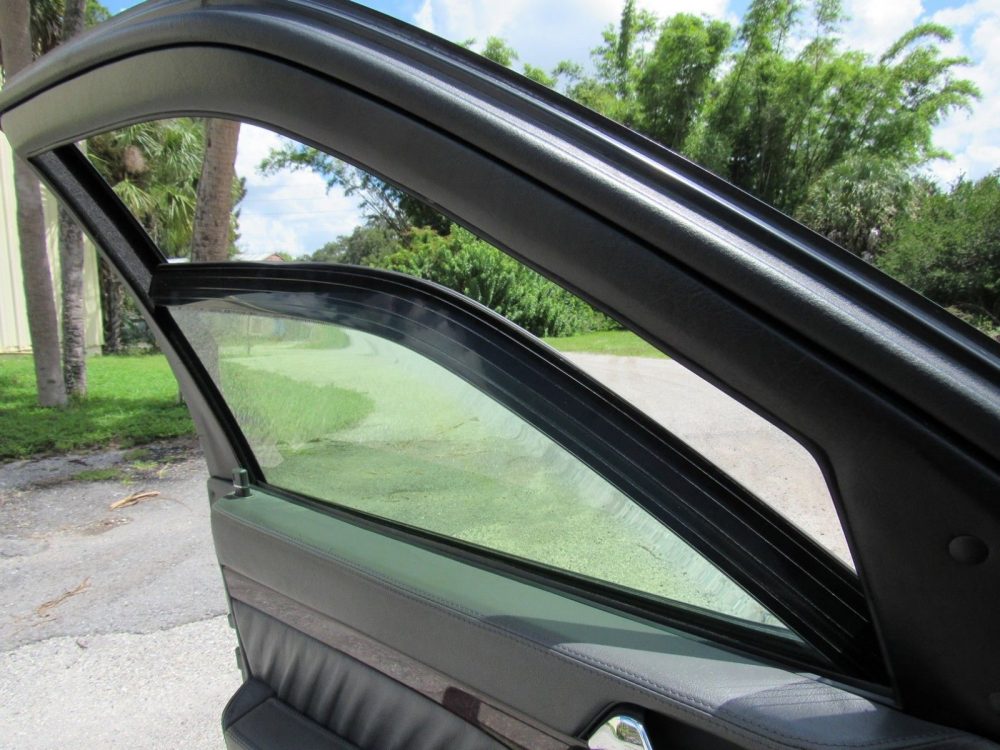 Black Exterior
Gray Leather Interior
New Chrome Mercedes Benz Wheels

6.0 Liter V12 with increased performance to match un-armored car
Automatic Transmission

One of 4 examples built for the Sultan of Brunai
Built by TRASCO in Germany (Cost new $640,000)
54mm thick glass all around (armor piercing round proof)
Bomb Curtain underneath
Ballistic Steel Armor Plating
Steel Intertube Runflat Tire System
RPG Proof
Molded in sunroof to give the car a stock appearance from above

Only 15,000 Original Miles
Intercom System w/ siren
Power Front Windows, Sealed Rear Windows with privacy shades
Power Seats
A/C

Weighs 8,700 pounds. Up from 4,000 stock weight
B7+ is highest possible level of armor available

The car is available in the showroom of Vintage Motors of Sarasota
More photos available on request. Please feel free to contact us with any questions.
We can help with shipping arrangements to anywhere on the planet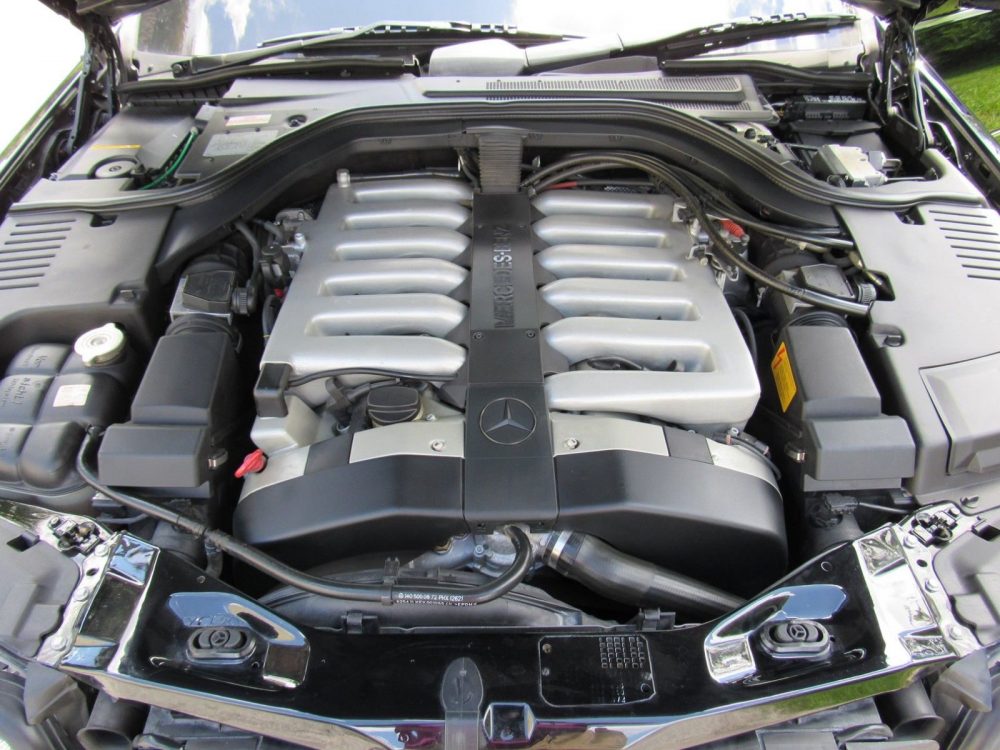 This is one impressive build when you look at the stats. Two inch thick glass, bomb curtain on the floor, ballistic steel armor, steel intertube run flat tires, rated against rocket-propelled grenades, a siren and intercom system all while looking totally stock. Of course, this took the weight of the car up to 8,700 pounds and suddenly that V12 seems like a necessity. Looking at the rest of this car, it looks like what you would expect from a W140 with 15,000 miles. You would never know what is hiding inside this S600 and what is it capable of just by looking at it, which is exactly the point. Total stealth protection that is only shown if you really get in trouble with it. Probably really unnecessary to cruise around Beverly Hills in, but when you are as rich as the Sultan, why not?
As for this price, you can't expect this level of protection to come cheap. The asking price is $93,500 which seems insane for a W140, but if you look at what it costs to buy one of these new from TRASCO, it probably seems reasonable. The seller says this one was a whopping $640,000 in 1995, so you can probably guess how much a new W222 armored to B7+ level will cost. Who would buy it? Like I said, I don't think this car is really needed for anyone in the United States right now outside of the President and he seems to have his own car situation taken care of. However, I'm sure there are plenty of people in Mexico and South America that could make fine use of this car in certain situations. My guess is that it ends up there or maybe even gets exported to Eastern Europe or Africa. Either way, a cool car with a cool story.
– Andrew