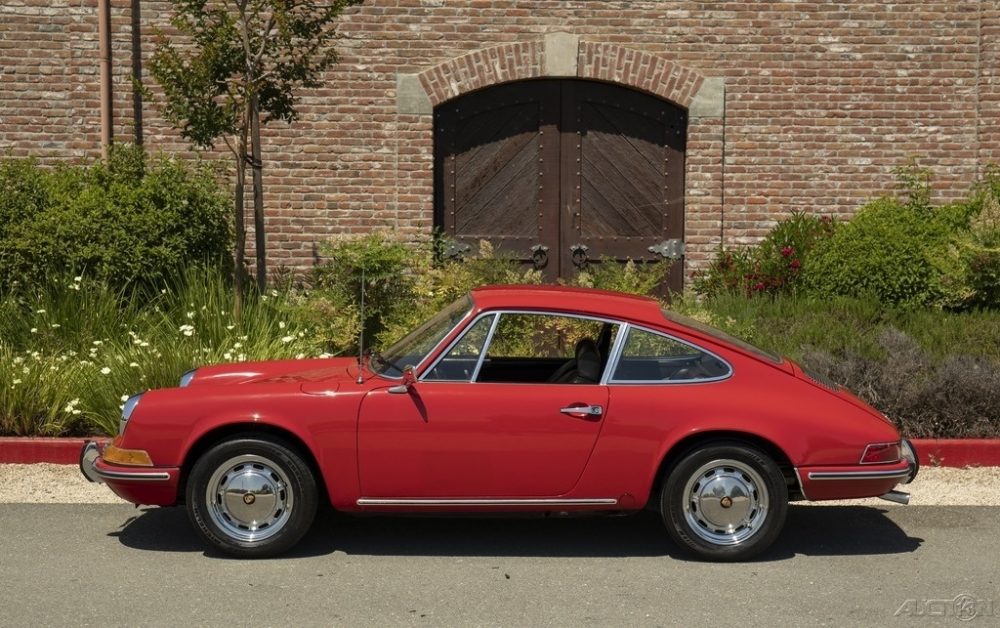 It feels like forever since I posted a 912 and that's too bad because I like these a lot. However, they don't always make as much sense as they once did – as the inexpensive alternative to a long-hood 911 – and frankly I don't see nice ones all that often. Or, at least, it's become extremely rare to see those that fulfill both obligations: they look good and they aren't priced insanely. I think this one does manage to do that even if it still is more expensive than where we were a few years ago. It is cheaper than most of its 911 counterparts though so at least that's good.
This is a Polo Red 1969 Porsche 912 Coupe, located in California, with black leatherette interior and 67,570 miles on it. Those familiar with the 911/912 from this era will know that 1969 signals the first year of the longer-wheelbase for both models. Since the 912 would be put out of production the following year, except for a one-year return in 1976 with impact bumpers, this is the only model year you can get a long-wheelbase long-hood 912. That makes them a little unique and I think this one looks quite nice!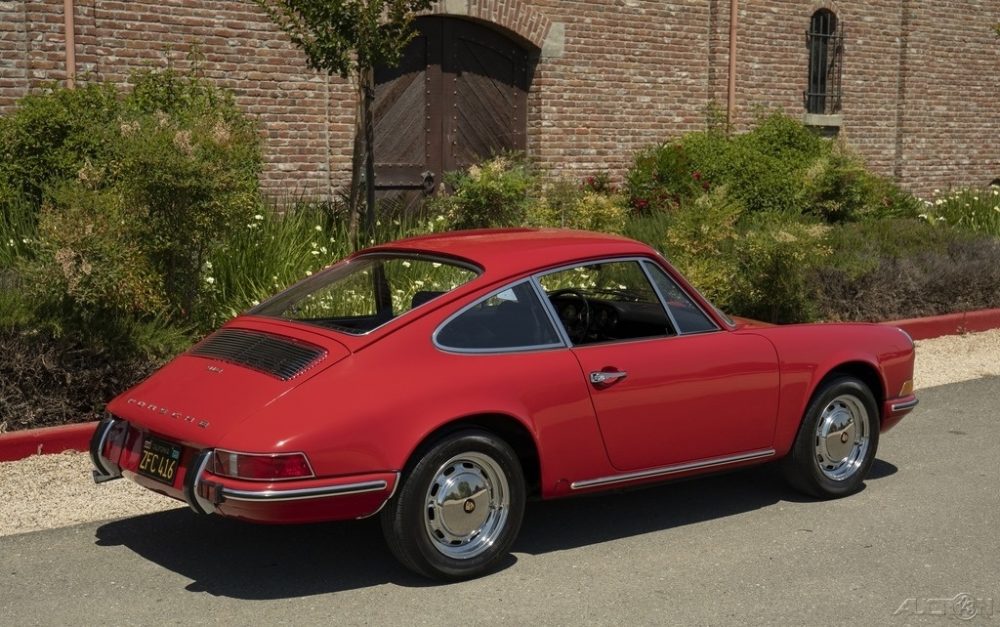 Year: 1969
Model: 912
Engine: 1.6 liter flat-4
Transmission: 5-speed manual
Mileage: 67,570 mi
Price: $42,995 Buy It Now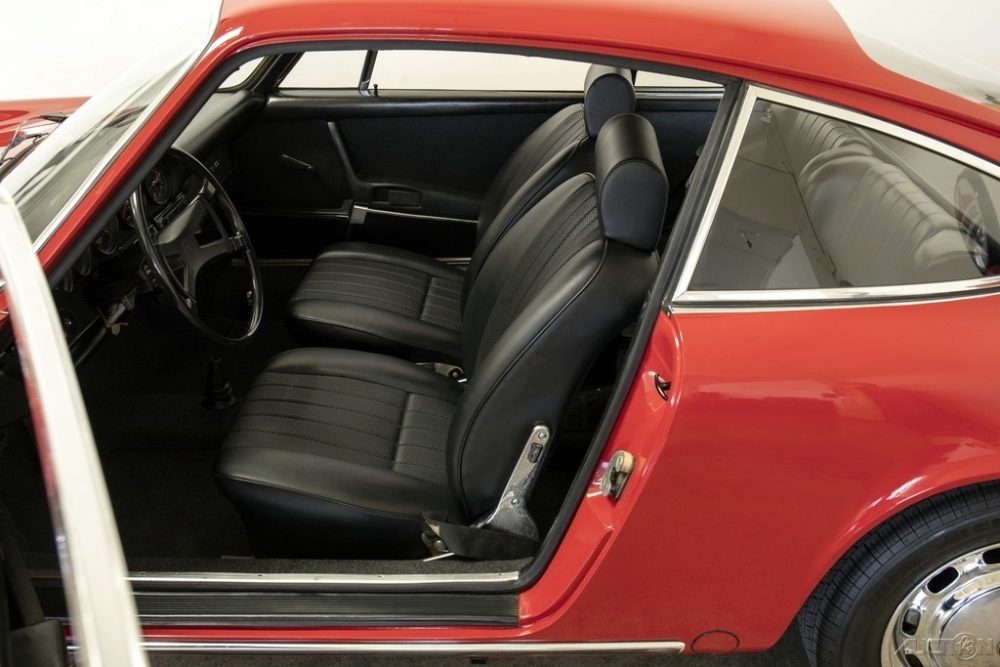 1969 Porsche 912 Coupe: Garaged California car with original black license plates; solid factory-original floors; all numbers match per Porsche's Certificate of Authenticity; low miles; 5-speed transmission. Excellent body gaps; beautiful chrome; serviced and in good running and driving condition. This 912 was repainted over 10 years and ago (windows out) and it still shows superb. A very nice example of the one-year only long-wheelbase 912 Coupe. We go to extents to document our cars in pictures and provide the most transparent listings on Ebay. Please study the pictures carefully rather than requesting descriptions. Please complete any inspections or ask any questions prior to bidding or committing to buy the car. Thanks for the interest!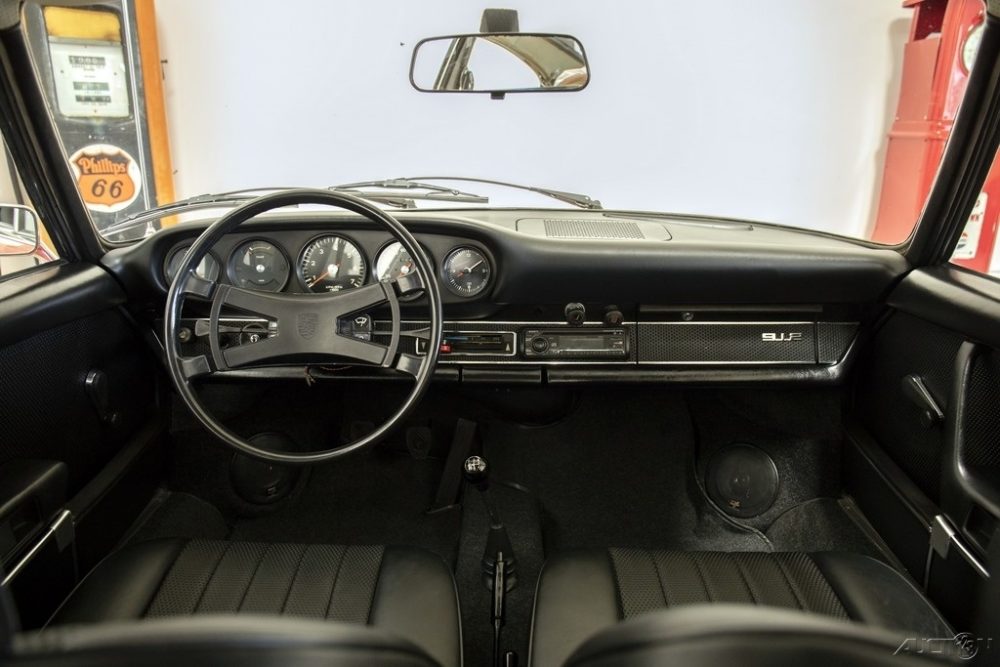 I always appreciate this seller's ads because they seem to understand that you never can have too many pictures when you're assessing a car from afar. Nothing will ever substitute for an in-person appraisal, but no one wants to take a trip to see a car and then find out there were a bunch of hidden issues. Here I know that everything I want to see will be shown. Is it perfect? No, but at least we get a good look.
Judging by the pictures and the description I'm going to assume the interior seating has been replaced somewhat recently. We know the exterior has been repainted, but we aren't told about the interior. It looks very crisp, and there certainly is nothing wrong with that, but based on the omission of any details I will guess the leatherette isn't original. I think on a 912 that's probably fine, but it is something to have in mind. The colors are correct though. The most glaringly non-original items are the radio and speakers, which are now located in the footwells rather than the doors and I find that pretty peculiar. That doesn't seem the ideal location for speakers what with people having legs and all, but that's where they are. In pretty much every other regard this 912 looks as we'd expect with nice lines, good paint, and a good-looking interior. It's said to be in good running condition as well.
During its time the 912 was reputed to be a better performer relative to its bigger brother the 911. The better balanced chassis provided it with dynamic capabilities that surpassed the 911's so even as Porsche's entry-level model you weren't necessarily giving up on having a sporty drive. Now nearly 50 years later I'm not sure if the differences will be stark enough for most people to really care that much, but it is at least a nice factoid for 912 owners. With seemingly identical looks to the 911 most people probably won't even know the difference. Altogether, this looks like a pretty nice example and at just a little over $40K it isn't priced too badly either. If you want that classic Porsche look and feel, but without the six-figure price, then a 912 like this could do the trick.
-Rob