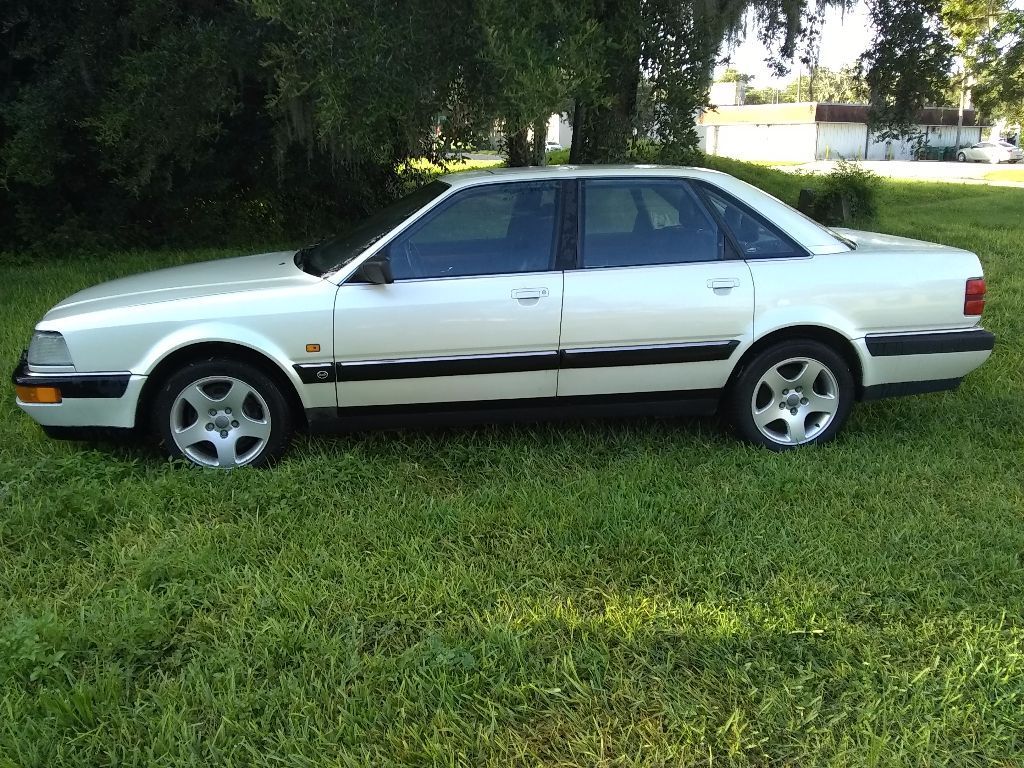 Update 9/26/18: This V8 quattro sold for $1,775.
We're going from one of the best 200 20V quattros out there to the more typical comparison point for an early 90s Audi – a project. I won't bore you with all the details of what made the V8 quattro unique because I did so back in August when we looked at a very clean and tidy '90 in Indigo Blue Metallic. Sufficed to say, they're neat cars that all too often are parted out rather than going through the laborious task of keeping them afloat.
So here we have a '90 V8 quattro. Like the majority, it is a 4-speed automatic in Pearlescent White Metallic. Generally speaking, I mentioned in my last few V8 posts that the cars to have are the rare 5-speed manuals, the less often seen 4.2, or the absolute best 3.6 you can find. But there are a few reasons to be interested in this particular one – let me tell you why: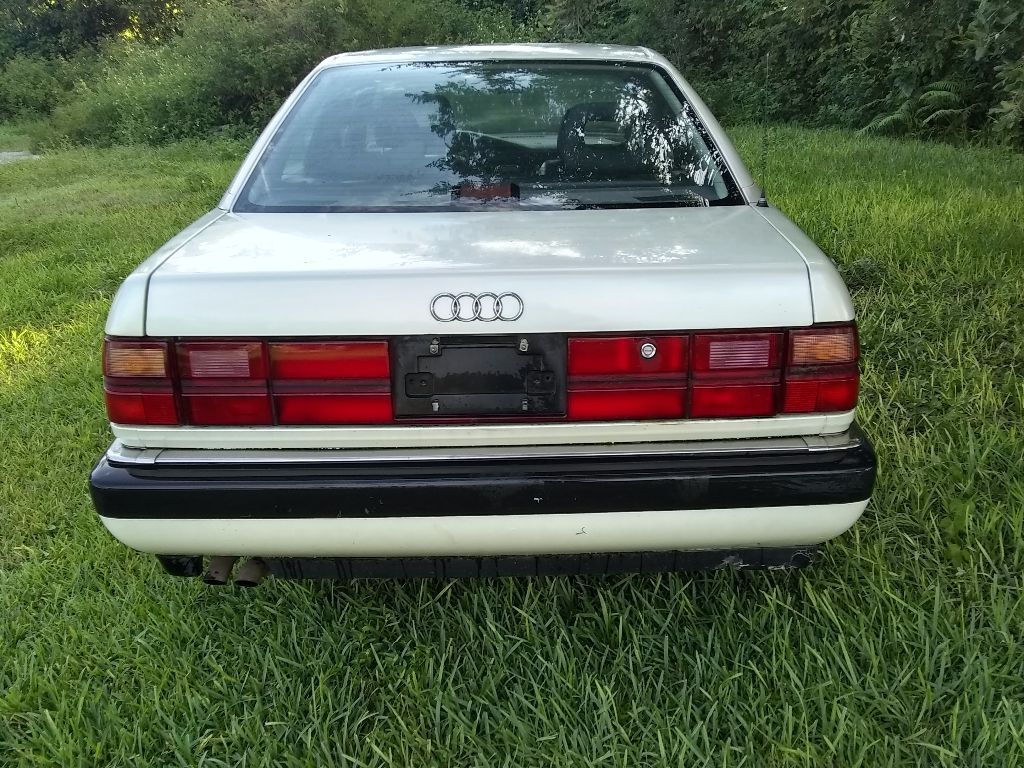 Year: 1990
Model: V8 quattro
Engine: 3.6 liter V8
Transmission: 4-speed automatic
Mileage: 147,000 mi
Price: No Reserve Auction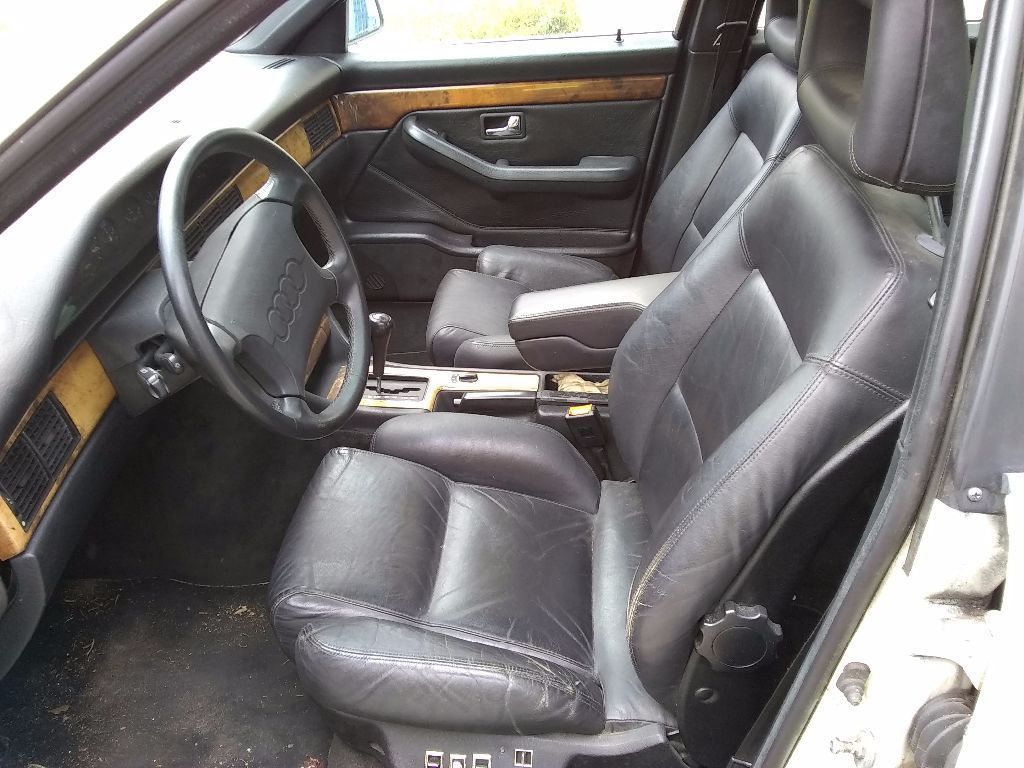 Found nestled in an airplane hanger for the past 12 years. this Very rare 1990 Audi V8 Quattro features Upgraded A4 16 inch wheels, original UFO brakes, braided oil cooler lines. Comes with an extensive collection of spare parts, records, documents, & literature. Look at the pics and decide it it's for you. As stated the car has sat for 12 years. We have cleaned the fuel tank installed a new fuel pump flushed fuel lines and installed a new fuel filter. The car runs and drives however rather poorly. The fuel injectors will need to be pulled and clean the brakes also need to be gone through as well . The transmission and drive line are operational with no obvious issues. This is a very rare car and in remarkable condition for nearly 30 years old. Feel free to call with any questions you may have 386 868 7978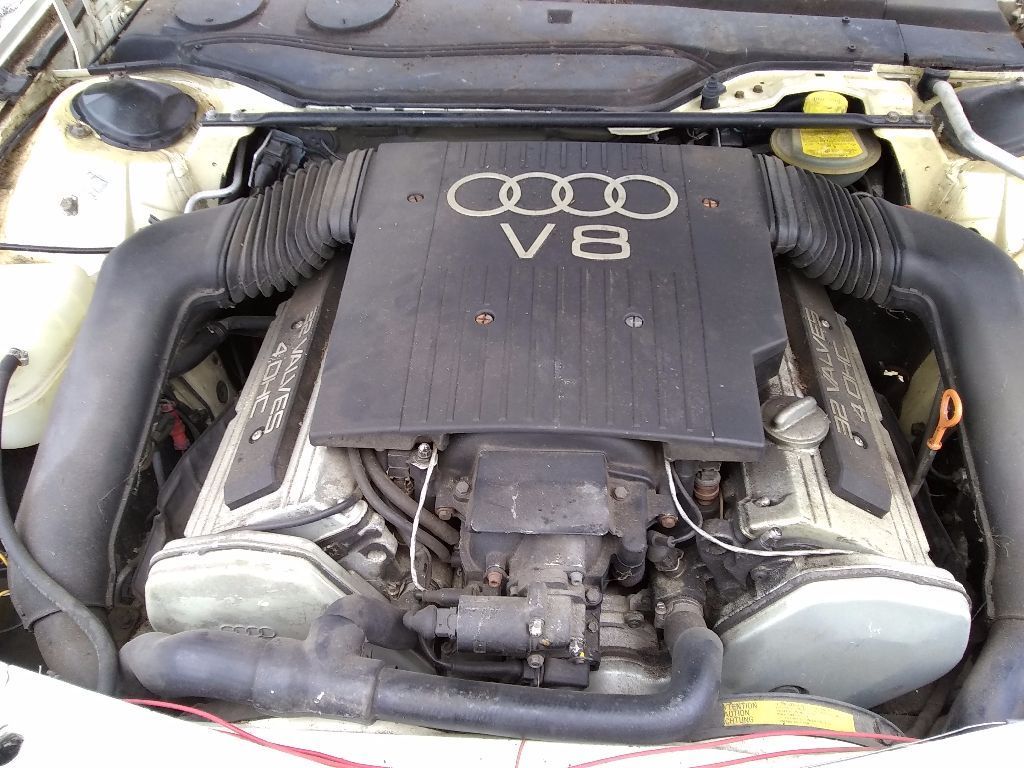 There are some definite reasons to be interested in this particular V8 quattro. First off, it appears to be in pretty good condition overall. That seems to jibe with the claim that it's a 'Hanger Find', but regardless this car looks better than the majority appear for sale off the bat. Even better, it's equipped with the very rare to find sport seat option. And, on top of that, I'm pretty certain it's wearing European headlights in place of the normal DOT items. The headlights and seats alone are worth the current bid or more to the right person, but I hope that this doesn't become a parting candidate. Getting a V8 quattro that's not perfect and has been sitting for a long time running correctly certainly won't be easy or cheap, but the $850 ask sure is. Strangely, the seller has two listings for this car; one as the 1999 linked above and another where it is listed as a 1990 100 quattro with a disclaimer not to bid. Are you rolling the dice by jumping into a project like this? To me, this one looks like an easy winner that at the very worst you could get your money back out of in parts several times over.
-Carter