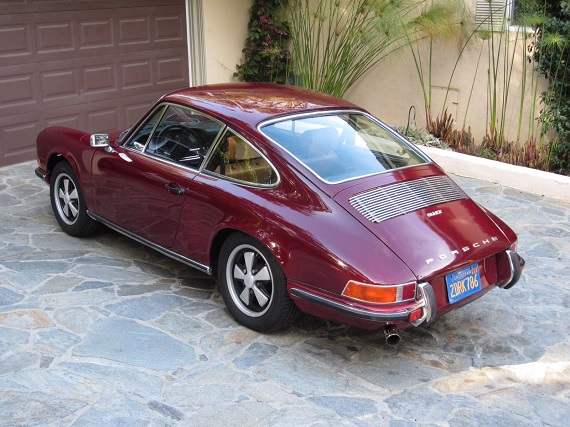 While perusing used car listings there will always be certain cars that immediately grab your attention strictly on appearance alone. It's a car or style that you weren't looking for, but nonetheless your attention is held. Such was the case with this car, a 1970 Porsche 911T Coupe in a fantastic shade of Burgundy. Originally released in 1968, the 911T served as the entry-level 911. For the 1970 model year the 911 saw an across the board bump in displacement to a 2.2 liter flat-6 engine, which in the 911T produced 125 hp. While that power was delivered via a 4-speed manual as standard, the 5-speed manual of the 911E and 911S was available as an option on the T, and while the car featured here is short on information, we do know that it comes with the optional 5-speed manual transmission. While the T is not nearly as sought after as its more advanced siblings, especially the S, it still provides the same classic style and performance characteristics that 911 enthusiasts have come to cherish.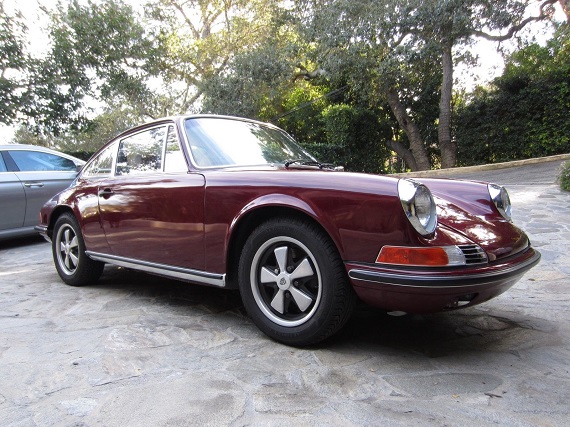 Year: 1970
Model: 911T Coupe
Engine: 2.2 liter flat-6
Transmission: 5-speed manual
Mileage: 1,800 mi since rebuild
Price: Reserve Auction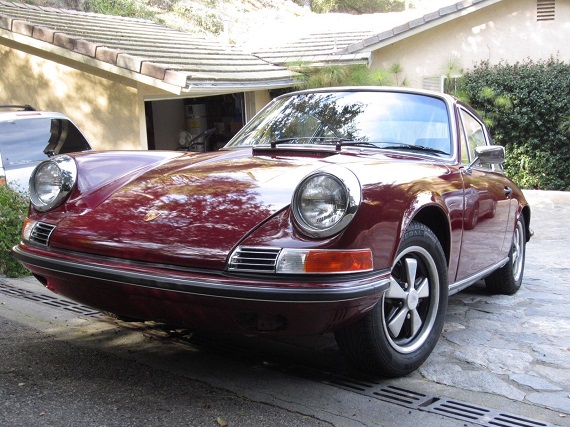 1970 911T Coupe Red exterior and tan interior. Comprehensive restoration completed 2011 frame up. Car in great running order with plenty of curb appeal. Standard body with 2.2L 6 cylinder 125hp engine, frame 9110101427 and engine 6119512 numbers not original matched. No original documents, some recent receipts. Current mileage 1800 on rebuilt engine, total mileage unknown, original paint was Irish green, 4 Fuchs wheels, 5 speed trans.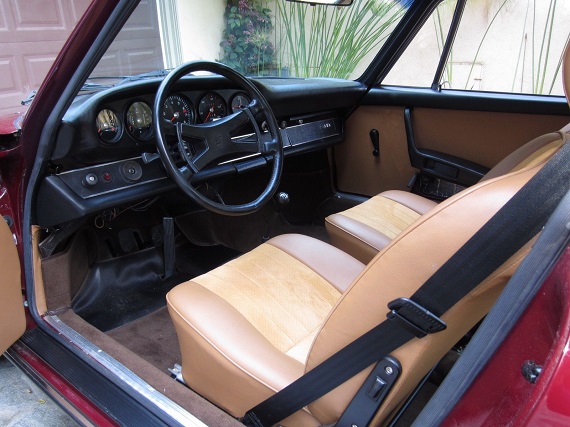 Like the 356C presented yesterday, this is a restored car that is not numbers matching, nor does this car wear its original color. There are additional unknowns regarding the original mileage, a relative lack of documentation, and a general lack of information in the ad. So why feature this car? Partly because I love the color; it looks fantastic and is somewhat rare for a classic 911. But we must also consider cost. Long-hood 911s have appreciated to a significant degree of late and for any buyer who might want a car to actually drive the cost becomes nearly prohibitive. They have more or less become collector cars only. A car such as this one with its unknown history and lack of originality thus might be had at a price that enables the buyer to enjoy it a bit more. Let's be clear, this 911 still won't be cheap, and it needs a thorough PPI to insure the restoration work was done well and that everything functions as it should. Everything looks great and if the mechanicals are in equally good shape and it could be had for half the price of a pristine 1970 911T, then that's not all that bad. Those are some big ifs, but definitely something to keep an eye on.
-Rob