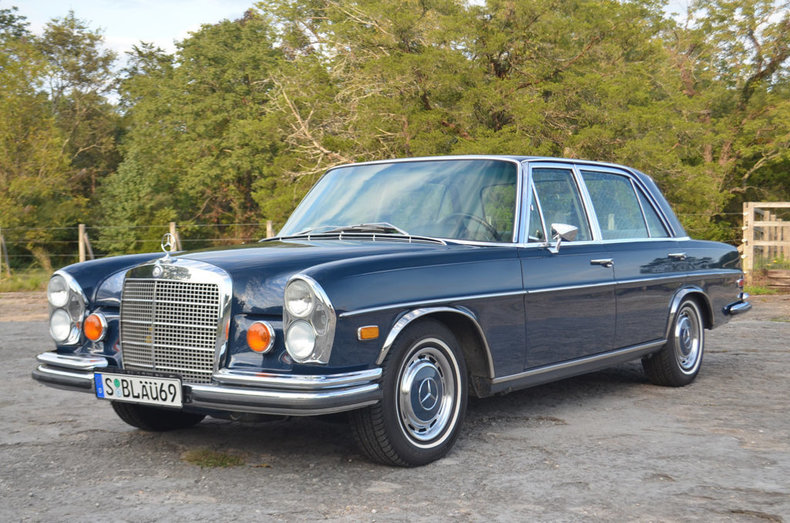 A few weeks ago I checked out a 1969 Mercedes-Benz 300SEL 6.3 that needed some work — a lot of work. Almost every surface of that poor M100-powered W109 needed some kind of attention. The paint was a baked mess, the interior was growing mold at an alarming rate and the mentioned M100 engine was a total unknown if it could actually run or not. Despite all of this, the seller was asking a hefty $14,500 for the privilege of dealing with that literal mess. Today's car is another 1969 6.3 — although this one is the total opposite of that charity case. But as you might have guessed, this one isn't going to cost you $14,500. Not even close.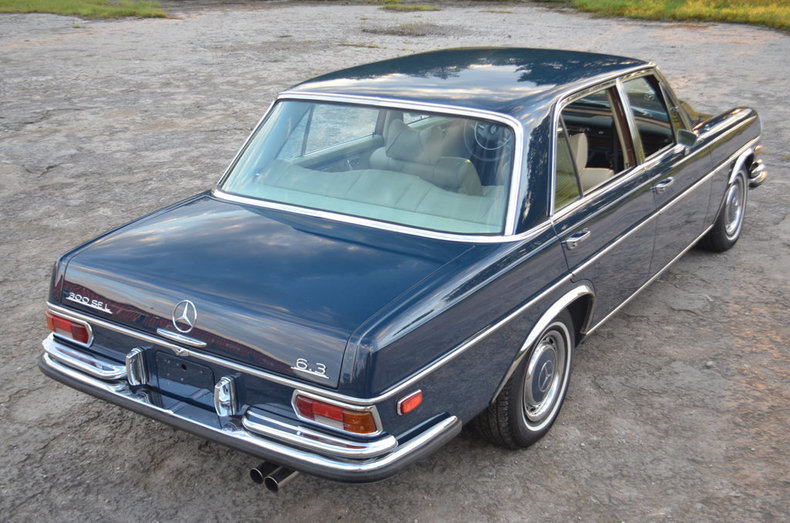 Year: 1969
Model: 300SEL 6.3
Engine: 6.3 liter V8
Transmission: 3-speed automatic
Mileage: 100,200 mi
Price: $64,900 Buy It Now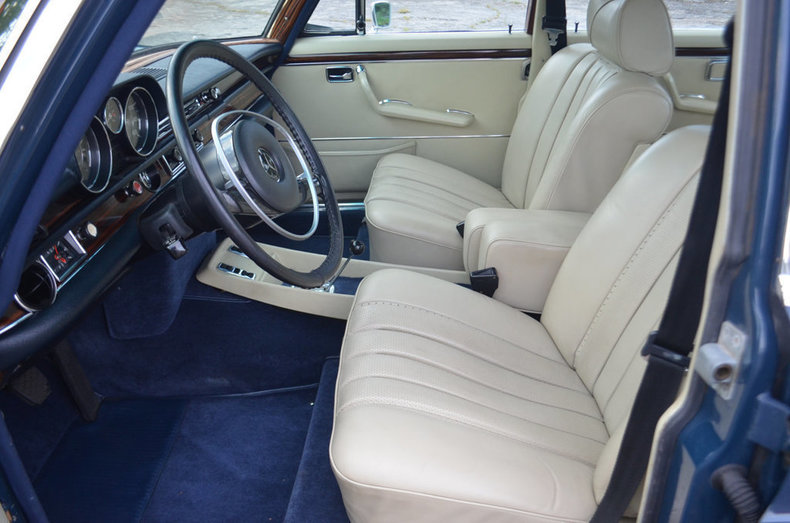 This stunning example of a 300SEL 6.3 has extensive service history with major components replaced,repaired,or rebuilt.The car measures as original paint.it is in extraordinary condition(looks in person as nice as pictures reflect).The engine just had a compression check performed on November 7,2017,the results were as follows: #1-170 lbs,#2-165 lbs,#3-175 lbs,#4-180 lbs,#5-175 lbs,#6-160 lbs,#7-165 lbs,#8-160 lbs.,outstanding compression.The transmission has a fresh rebuild.Stainless steel exhaust,replaced heads by Mercedes franchise in Arizona.I have a recent $10,000 invoice by marque specialist that includes the transmission,steering box,shock absorbers,drive shaft bushings,and brake work.In addition,I have a recent $4347 ticket for air conditioning work.Included in the stack of service receipts is a ticket for $3700 for rebuilt injection pump,timing chain and tensioners,hoses ,gaskets and misc service items.In addition to these tickets there are numerous regular service tickets and maintenance items.The car is stunning cosmetically and mechanically.The air suspension has numerous tickets for repair and rebuild but still will leak down in a two day period.In addition despite the new heads and head gaskets,one gasket is leaking at the back end of the engine.
Review the pictures posted on this ad.If the car holds interest,contact me at 615-971-4409.The car is located in the greater Nashville Tn metro area.There will be a $299 dealer doc fee assessed to final transaction amount.Independent inspections are welcomed.This and other European collectibles may be reviewed at JPFRAZIER.com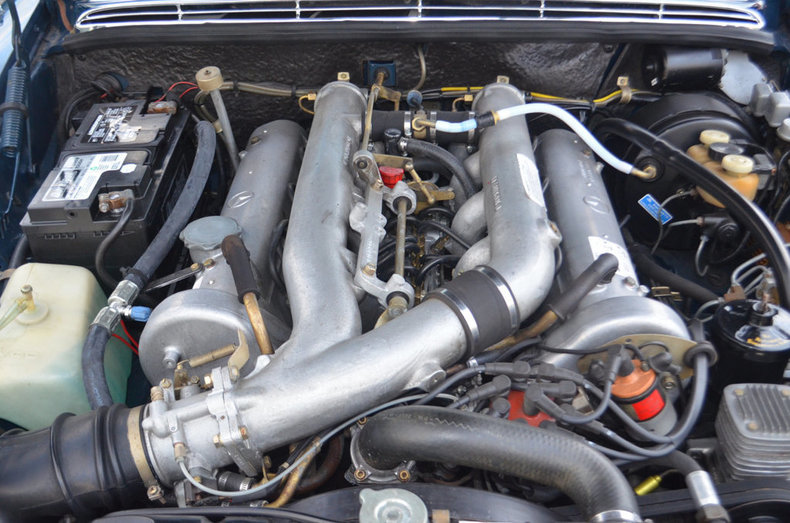 This is a really intriguing car to me. It looks flawless, but has passed the 100,000 mile mark. I personally love these kind of cars because there is no guilt of racking up miles. If this 6.3 had 30,000 miles, it's always the question of "Well, do I really want to put the miles on it for this purpose?". Not the case here. You can drive it on the nice days to the store or whatever if you really want to without hurting the value much at all. This W109 also had the big money maintenance items taken care of as well with that expensive injection pump being rebuilt and the air condition system sorted out. The seller said the rest of the car was gone through and I don't doubt the $10,000 repair bill that the seller said was needed to get everything up to snuff.
The $65,000 price tag is steep. No doubt about that. But this is a reality of nice 6.3s now. You used to be able to snag these up for $15,000 about 10 years ago, but much like every other classic car that someone wants, prices have skyrocketed. Its fun to play around with the numbers to see if that beat up 6.3 from a few weeks ago if worth dumping 10s of thousands of dollars into make a $65,000 car or just to pay the money up front and start at the finish line. I think if you have the money, just go ahead and buy this finished car now. I think 6.3 values will hold strong so I don't think it is a losing proposition. On the other hand, if you have the skills and time to take a deep dig into bringing a M100 car back to life, it won't be all for naught.
– Andrew