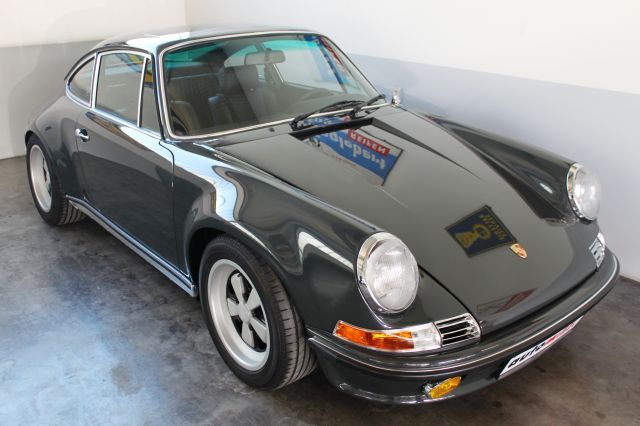 Keeping within the theme of my recent 911 posts, here we have the vintage look of the 911 long hood paired with the modern technology of the Porsche 964. As prices for a classic 911 have escalated in recent years this has had the effect of creating a market for vintage recreations. As anyone familiar with Top Gear will know, these recreations do not come cheaply (for those who haven't seen it: in a recent episode James drove the Singer 911, a car in similar spirit to the one featured here, and a couple series back Jeremy profiled the Eagle Speedster, a homage to the E-Type Jag). The purpose of such recreations is simple: classic style mated with modern performance. The car featured here uses a 300 hp 3.6 liter flat-6 from the 964 along with adjustable suspension, upgraded brakes, and a 1200kg curb weight and covers it in the iconic style of a 1971 911ST. The 911ST was a limited production model, produced only from 1970-1971, that was both lighter and more powerful than the standard 911 of its day and primarily intended for racing.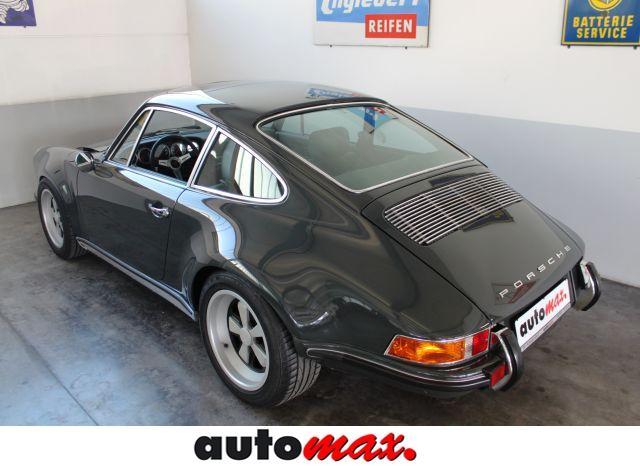 Year: N/A
Model: 911ST/964
Engine: 3.6 liter flat-6
Transmission: 5-speed manual
Mileage: 500 km (~ 310 mi)
Price: €129,911 (~ $171,128 USD)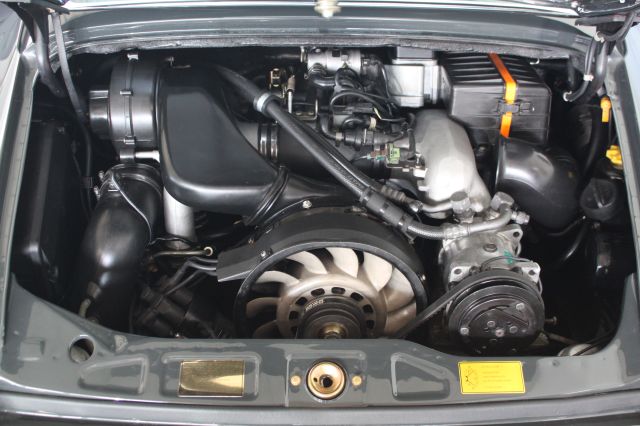 This Porsche model uses a 964 basis as the foundation for the recreation of the Porsche 911ST that was built from 1970 to 1971. At that time, the 911ST was a very successful GT racer. The purpose of this build was to enable the advanced technology of the Porsche 964 to be paired with the classic look of the 911 of the 70s. Almost all of the details of the 1971 911ST are reflected in the car. Special options and cult colors of the 70s (Blood Orange, Signal Yellow, Viper Green, Mexico Blue, Albert Blue, Grand Prix White, Light Ivory, Irish Green, Black or Silver) are available. All modifications were carried out in order to enable us to offer an everyday Porsche model with modern technology, safety and comfort with the look of a 70s icon. Additional information can be found on our website. We will gladly provide a color brochure and price list upon request. For more information, please contact Mr. Stefan Pape.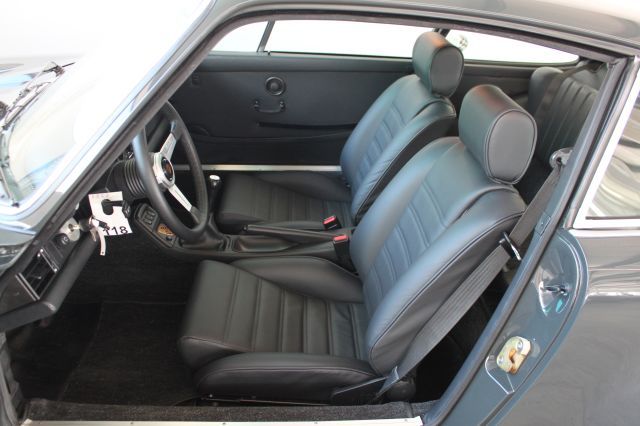 The seller of this car has been a little short on the details, most importantly there's little information provided about the builder of this particular car. It looks very similar to a car built by PS Automobile, which you can see profiled here. Whether it is that car, I'm not sure. To me, these recreations are fantastic: vintage style, modern performance, and a car that can be driven without worrying about collector car value. With that said, they aren't cheap cars. But for the nostalgic buyer who'd prefer not giving up any performance, cars such as this one should provide the best of both worlds. They are a testament to both style and performance, and a showcase of the history of one of the best sports cars every built.
-Rob