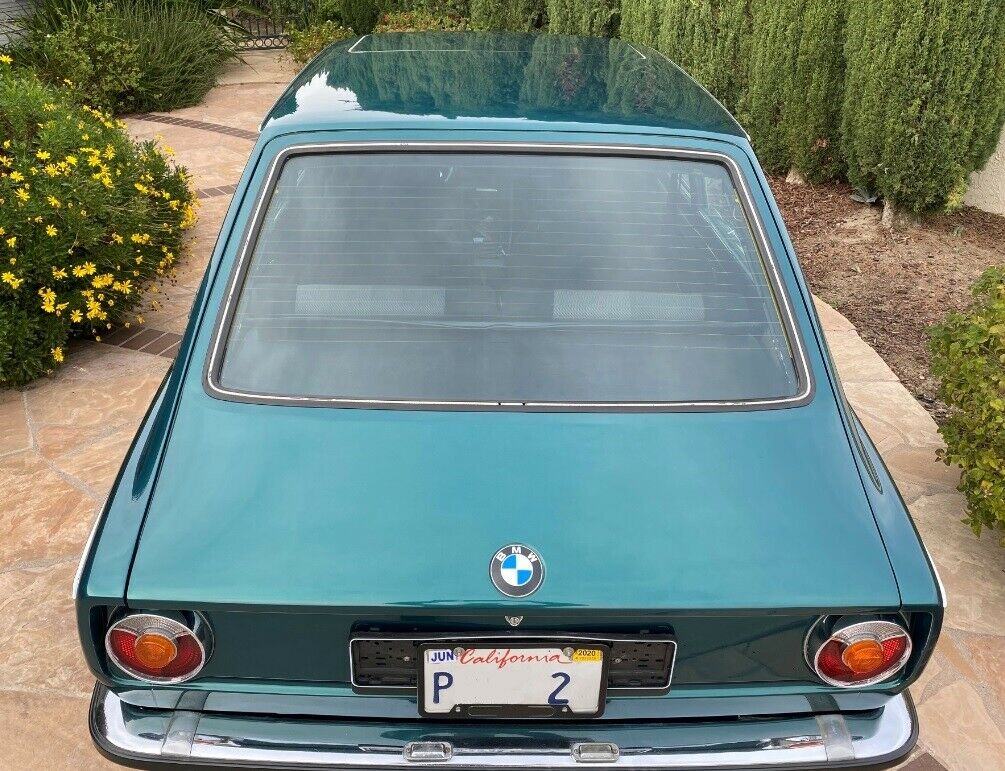 Is a classic wagon more your style, but you want to keep up with modern traffic? The BMW E6 Touring offers a unique look coupled with timeless style that will help to set you apart. They're a favorite of mine for sure. But this one has ditched the original configuration and gone for a more modern stance with E30-sourced engine, wheels and a modern interior for a different type of resto-mod Touring. Does it stand the test of time?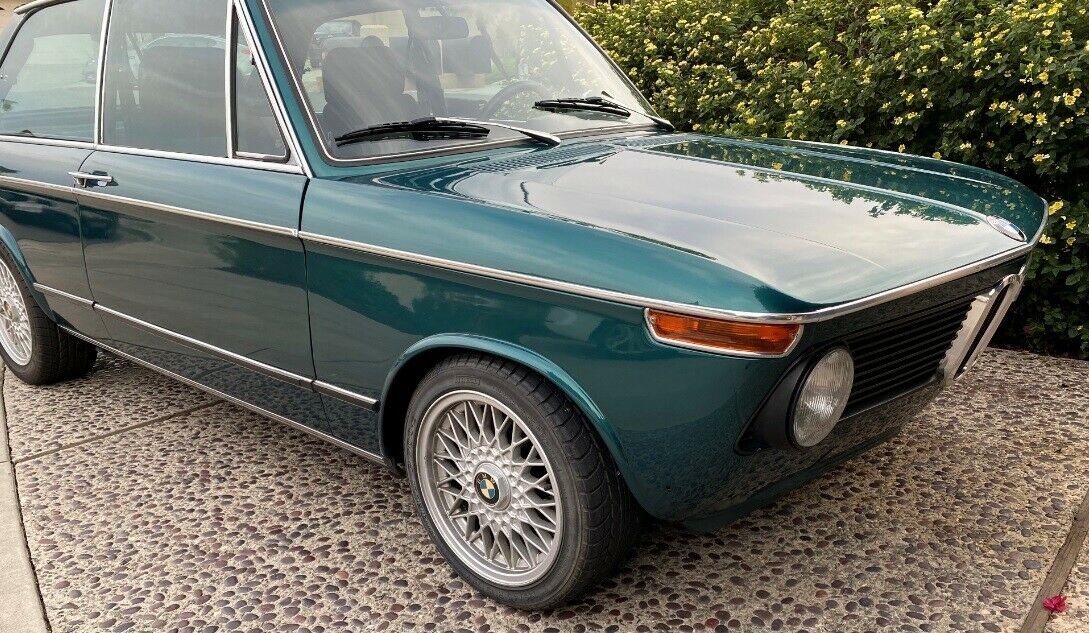 Year: 1972
Model: 2000 Touring
VIN: 3354923
Engine: 1.8 liter inline-4
Transmission: 5-speed manual
Mileage: 83,000 mi
Location: Santa Barbara, California
Price: Reserve Auction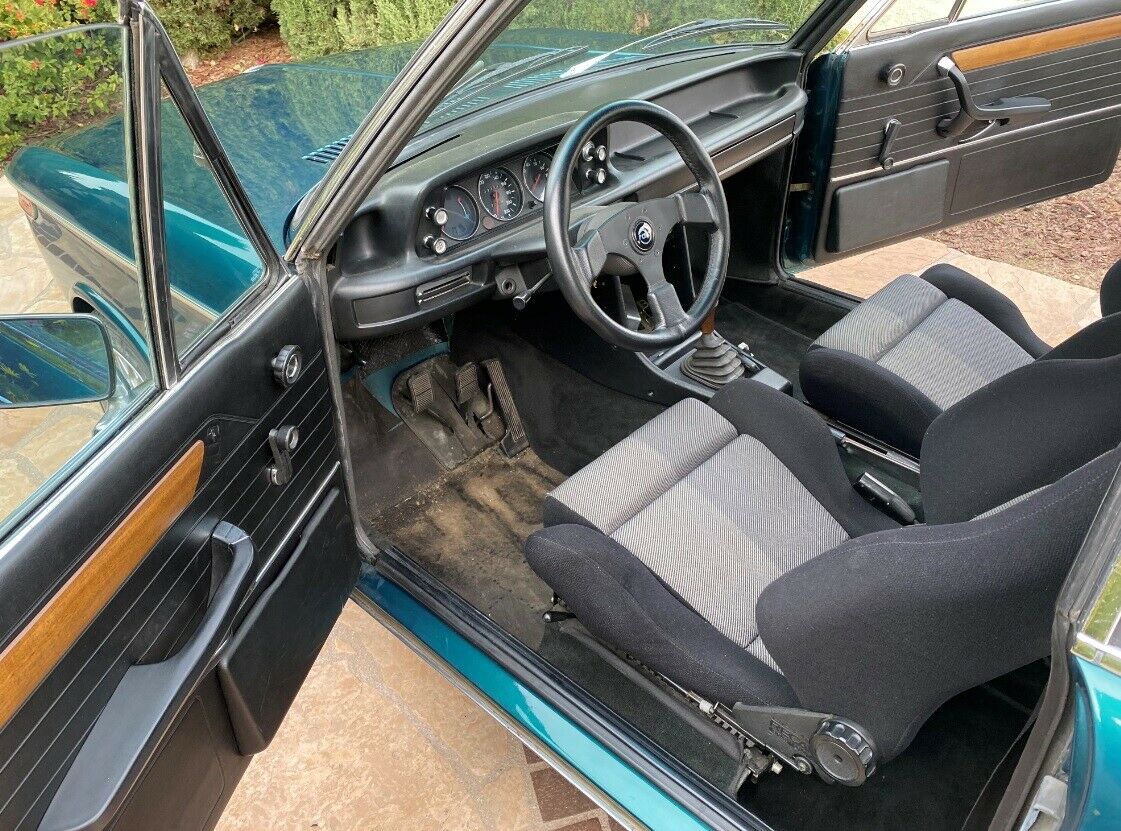 Greetings

For your consideration/s, presenting another beautiful and, one of the kind classic BMW, the E6

1972 BMW TOURING, VIN – 3354923 with many upgrade/s

A: Complete Interior /\ Exterior Repaint. .

B: Upgraded Interior with complete set of RECARDO Seats with Matching Rear seats. . . .

C: Upgraded the engine to the 1990 four cylinder BMW M40 motor, a belt driven SOHC with
Bosch Motronic Engine Control Unit. . . .

D: Swapped the original 4-SPEED manual tranny with the E30 /\ 5-SPEED manual. . . .

E: E30 Basket-Waved 15 inch RIMs with Brand New tires, all four corners. . . .

And, many more new stuff. . . .

This one of the kind E6 with 133,000 Kilometers, about 83,000 miles. runs perfectly
and, goes thru all five gears with no issues. . A real head-turner and peppy. !@@!

Serious inquires only . . . Personal Inspection is highly recommended . . . $1,000.00 PAYPAL deposit
Final transaction via Bank Wire, or CASH in person. . . All Shipping and Handling by lucky winner . . .

Any question/s and/or concern/s, please use the following two additional contact/s, in addition to eBay

Email: bmwactiveeATyahooDOTcom-_-_-_-_CELL-US +1_971-3011293 . .

Many Thanks for all your interest/s

Happy Bidding while enjoying your Holidays !@@!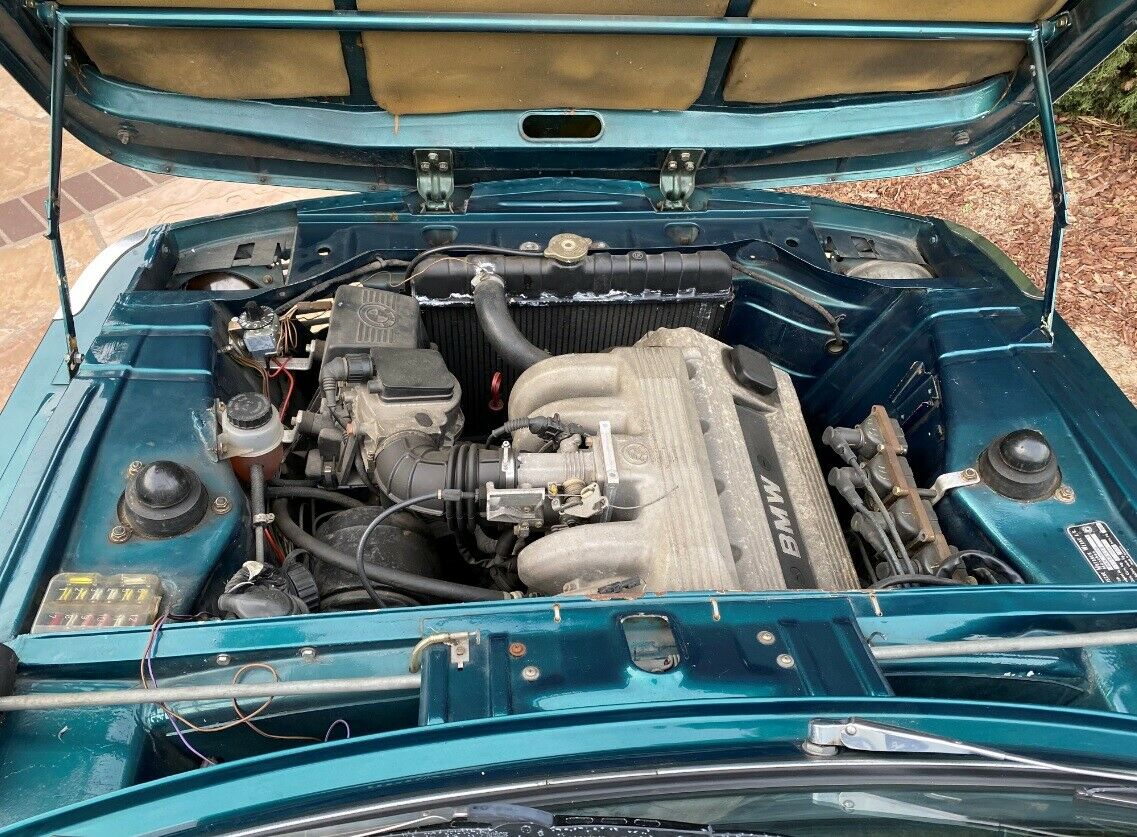 If the setting and subject matter look familiar, it's because I've looked at other examples sold by this seller, who can apparently track down rare early BMWs but can't take a complete photo of the car. Although the seller says it's a 2002 Touring, the chassis number corresponds to a '72 2000 Touring. 3,340 were built of that model in '72. At this point that doesn't matter much, as outside of the shell and dash little is original. The M40 should be good for 111 horsepower and 119 lb.ft of torque, which don't sound like much but then this is a really lightweight design. It is a bit strange that, when going through the trouble of swapping in a 'modern' 4, the DOHC M42 or M44 wasn't selected as those have an even healthier output. The original M10 should have had about 100 horsepower with a single carb, so this isn't a huge power jump but it probably runs more smoothly and is theoretically more reliable.
The BBS wheels look nice enough and the repaint is eye-catching, along with comfy-looking Recaros. In all, this looks like a car that was built in the early 90s and doesn't look bad, but is also a bit dated. Some more period-correct wheels and fabric would really do this car wonders in presentation. But as it sits this looks like a neat driver-quality example of a rarely seen Neue Klasse that should remain fairly affordable. The last example from this seller sold for $18,000 and I think was a lot more appealing than this one, but we'll see if this one breaks reserve.
-Carter