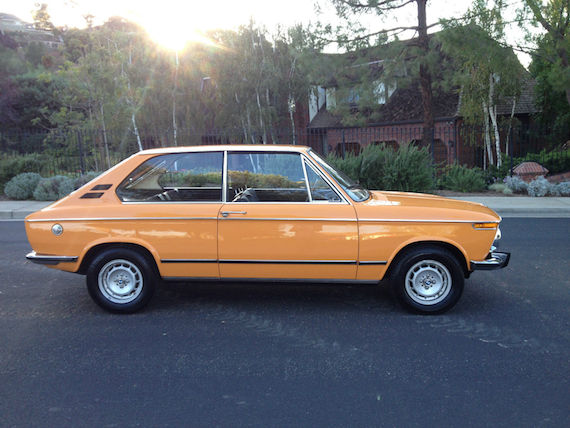 For some reason or another, hatchbacks don't play well to the American consumer. It's a rather baffling phenomenon. Why take a small car and put a trunk on it, thus making it less practical in terms of load hauling? Sure, people on these shores may view the hatchback as a low rent vehicle, but they are depriving themselves of some serious practicality. This 2002 Touring for sale in California is a chance at a 2002 that was never offered new to US customers but through the efforts of intrepid collectors, a few have taken up residency in the states.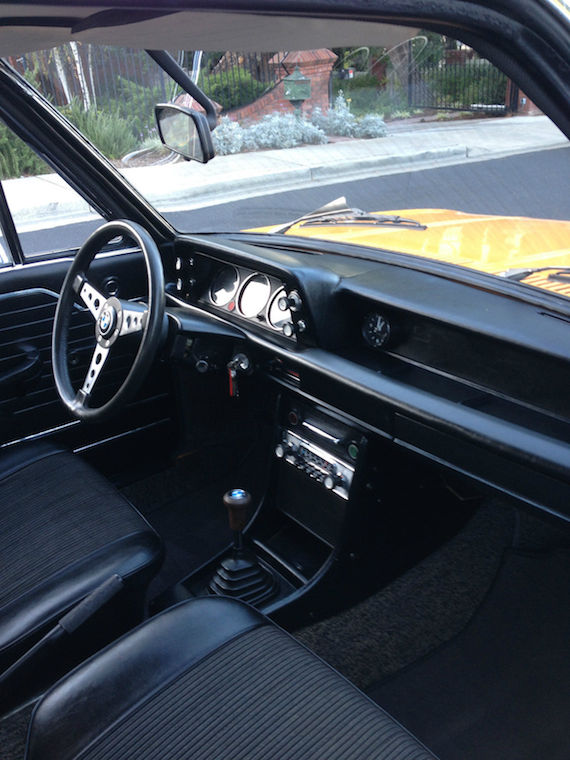 Year: 1972
Model: 2002tii Touring
Engine: 2.0 liter inline-4
Transmission: 5-speed manual
Mileage: 112,374 mi
Price: $32,000 Buy It Now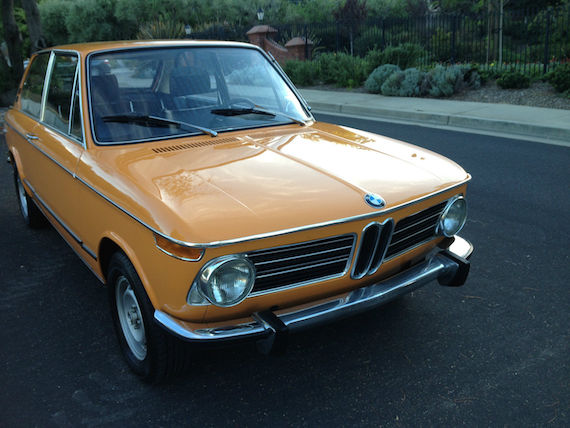 Up for auction is this very original 1972 BMW Touring 2000 tii in Colorado color. This is a 2.0 Liter Touring with the original Tii fuel injection system and upgraded 5 speed transmission. The car was bought form the second owner in Germany but originaly the car was a French delivered unit (tail lights are amber colored for France only).

With the exception of the FPS Turbo wheels (including spare wheel), 5 speed transmission (e21 Getrag) and Petri steeering wheel this beautiful Touring is a very original car.

This Touring is a very nice car that only needs some cosmetic work (if desired) such as to clean the suspension due to some overspay when it was repainted.

Tourings are getting harder to find and specially without rust like this one which is a great car that can be driven anywhere, I'm confident that the car would make it across the US without any problems.

A full inspection of the Touring can be arranged at buyer's expense.

The good:

Beautiful Colorado color

No rust and straight car with a very solid chassis, very good undercarriage, and shock towers. Very clean trunk area with no rust on the spare wheel and /or gas tank area.

Brand new Tires

Very original intereior with some wear.

Runs and drives very well.

Very nice repaint job done a few years back. The paint shines and looks awesome. All the panels are straight

Bilstein schocks all the way around.

The bad:

Rear end a bit noisy (usual bmw diff input bearing wear noise). I can include a 3:91 LSD with buy now.

Non matching number Tii engine block.

Cracked dash; usual large crack on top off dash.

Driver side door jam shows a couple of dents but can't tell from what.

The driver side quarter panel wheel arch has a crack on the paint. Could have been in a light fender bender previously.

Carpet does have some wear/tear but still looks good for being original and its age and can be kept as is if desired so.

Please follow the link below where you can see over 300 pictures of almost every angle and corner of the car. I tried to be as thourough as possible so that everyone can see the condition of the car knowing that there are no surprises:

https://1972bmwtouring2000tiicolorado.shutterfly.com/

Car could be driven anywhere and can be shipped worldwide. I will assist with shipping the car anywhere but buyer is responsible for shipping and logistics costs.

Please contact me with any questions or if you need more detailed pictures of concerned areas.
408 644-7260

Car is located in San Jose, CA 95124

The Car is for sale locally as well.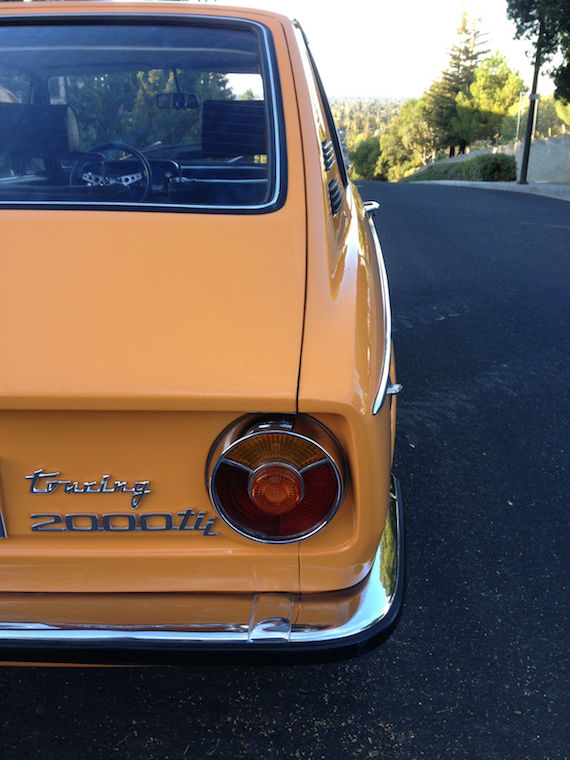 This 2002 is about everything I could ask for. Tasty, period color, nice alloys, the injected tii motor and the added versatility of the Touring bodystyle. The market for the 2002tii is strong, almost the BMW equivalent of the air-cooled Porsche 911 it seems. Add in the exclusivity of the Touring model and the condition of this car and you have something truly special.
-Paul