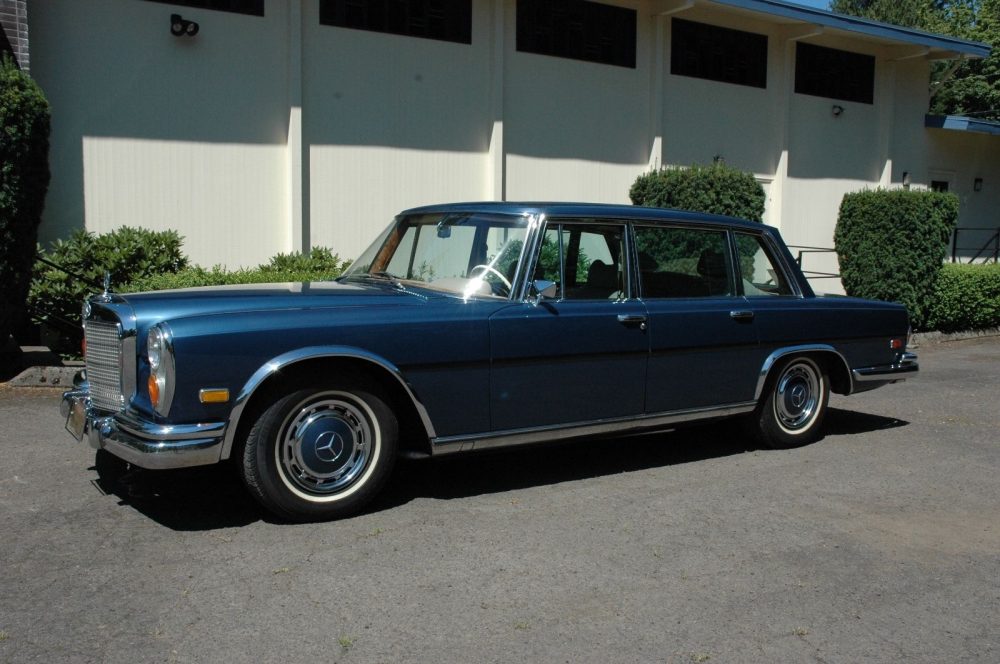 Sometimes cars and people just go together. Cars can mimic someones personality and mannerisms, both good and bad. So when it comes to matching up the legendary Mercedes-Benz 600, a car known as one of the most technologically advanced and complex cars ever, to someone who isn't an entertainer or a dictator, who wants to own one of these? Enter Dr. Forrest Bird. You've probably never heard of that name before, just as I haven't, but he is responsible for pioneering mechanical ventilators for people with acute and chronic heart and lung afflictions. In layman's terms, he made the iron lung obsolete and helped millions of people over the years. Not only that, he was a certified pilot by the age of 16, served in WWII and assisted in the Korean and Vietnam wars, took his technology company public on the NASDAQ, opened up a museum, earned a M.D., Ph.D., Sc.D., D.S., started a charter school and just to top it all off, was awarded medals by not one, but two acting United States Presidents. Suddenly the problems of owning a 600 don't seem so large.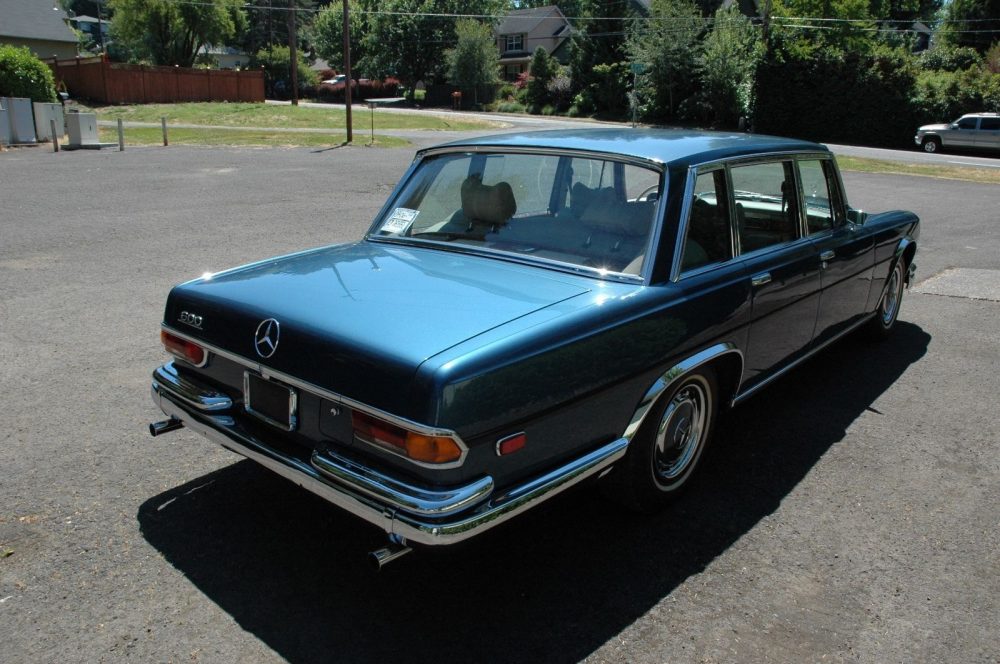 Year: 1972
Model: 600
Engine: 6.3 liter V8
Transmission: 4-speed automatic
Mileage: 85,500 mi
Price: $99,500 Buy It Now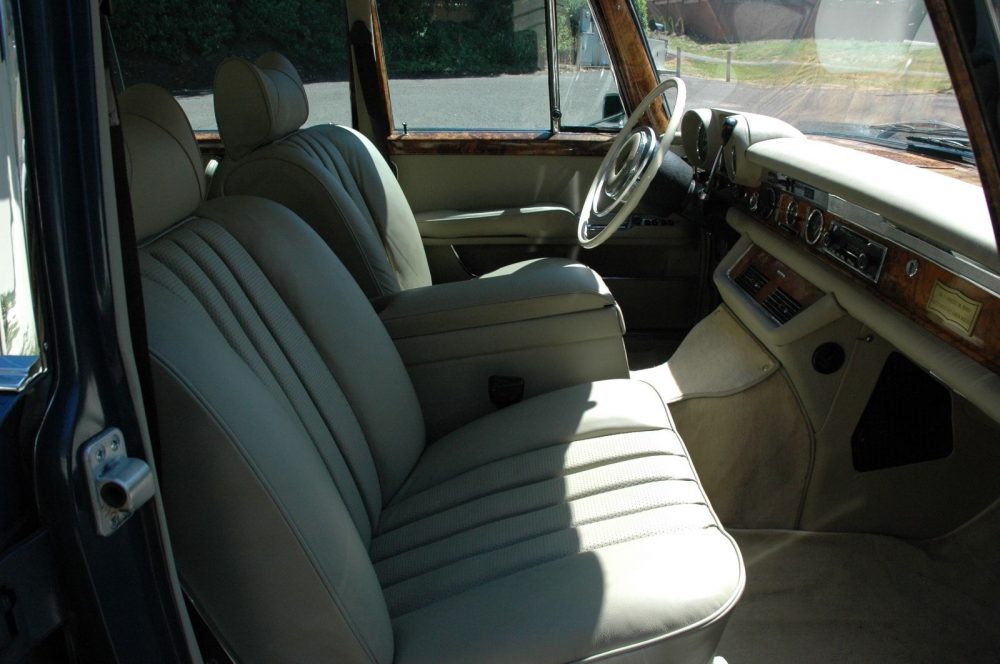 1972 Mercedes Benz 600 SWB Limo

~ sunroof ~
~ writing tables ~
~ no rust ~
~ extensive restoration work by previous owner ~
~ hydraulics have been gone through and show no signs of leaks ~

This is a fine example of a late model 600 SWB that can be drive anywhere confidently. The previous owner undertook a large restoration on this vehicle. The air suspension and hydraulic system both received copious amounts of attention. The fuel system was also overhauled, including the vital mechanical fuel injection pump. The interior was redone and I suspect he did the paint at the same time. The car has sat for the majority of the last 15 years or so after the restoration. I've driven the car extensively and have been extremely happy with how it has performed both in street and highway action. The AC blows ice cold, all hydraulics work, radio / antenna work and even the vacuum locks work.

There are a few loose ends on the car including some dings and one large upward dent in the rear bumper. There are some indents on the roof that need to be removed (paintless dent repair guy can do this). I also noted a noise from the driver's side rear suspension last time I drove it.

I have a large online photo album I can email to potential buyers if needed. Please feel free to email with questions if needed. I have this car stored at my house near Seattle, WA where it can be viewed and driven.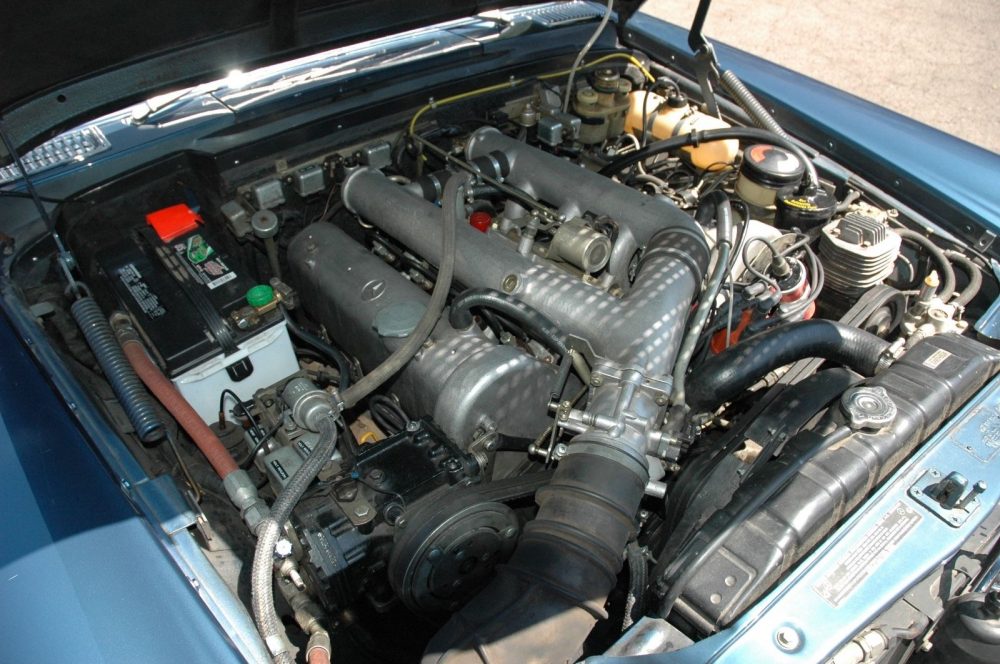 Dr. Bird passed in 2015 at the age of 94 and his 1972 600, along with the majority of his other toys, were auctioned off earlier this year at his 500-acre estate in northern Idaho. The car is now listed for sale for sale in Seattle by what thankfully looks to be someone who cares for W100s. This 600 is finished in 387 Blue over parchment interior with a sunroof, writing tables and rear footrests which look to be in excellent shape thanks to a prior restoration. There are some bodywork needs and a mystery rear suspension noise that need to be addressed, but the majority of the heavy lifting was already done with this car. One thing to note, the leather work looks sloppy for a car of this caliber. The rear bench seat look really odd to me and I'm surprised whoever did this work let that go out the door.
As for price, this one is listed at a hair under six-figures at $99,950. The W100 market is really unique as the purchase price is literally just the first step in owning one of these. Even with a sorted car like this one, you are still going to spend lots of money maintaining it, even if you just let it sit. This cuts down on potential buyers but doesn't really drop prices like you think. 600 owners aren't usually aren't people who need to sell their cars so they can wait until they get their price. Much like everything classic European car, W100 values have climbed in the 5-10 years, but I don't know if buyers have kept up. You can find these running and drive for half the price of this one, but buyer beware. The owner of this car knows what he has and probably has it priced accordingly. If a strong offer came along I'm sure the seller would consider it, but like I said, I don't think this car will be given away.
– Andrew