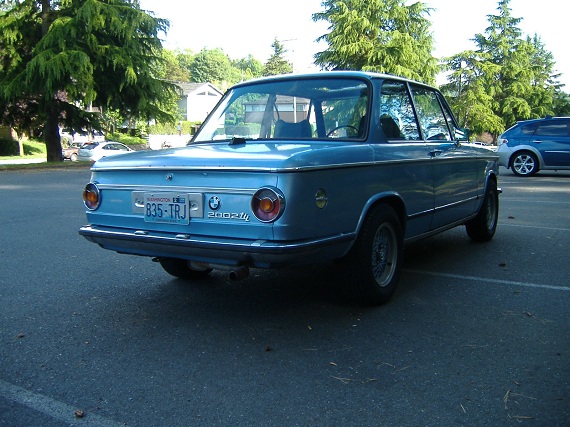 The 2002 has appeal that was captured by later models in some regards, but has been lost along the way as well. It makes me chuckle a bit when I read comments regarding the 1 series (now 2 series) being a light car – well, I suppose in comparison to the 7 series, that's likely true. However, cars like the 135i weighed in at a simply staggering 3,400 or so pounds. It makes me chuckle; BMW enthusiasts love to talk about how heavy Audis are, yet the 135i is only a few cheeseburgers and Battlestar Gallactica marathons short of a V8/S4/S6 quattro but it's considered "light". Now, you could argue that a hefty increase in passenger safety accounts for that weight gain, and you'd be right. And the new cars are much more luxurious, isolating, and reliable – for the average consumer, all of these things are very good improvements. But one of the hallmarks of the pre-M3 small cars was that you could drive them flat-out nearly all the time – something that you just can't do with more modern machines. For as the spiritual successor to the 2002 – that same 135i – has gained weight and luxury, it's also significantly faster than the 2002 ever was thanks to a twin-turbocharged inline-6. 0-60 times of even the non-M version of the 135 are faster than most pre-2005 M products (I'm slightly amazed by this, but I think it's actually faster than everything but the V10 M5/M6). Out of the box, it will do a standing quarter mile in 13 seconds and is limited to 155 mph. Impressive? Yes. But is it really the spiritual successor of the 2002Tii, a car that you could drive with your foot to the floor, exploring the limits all the while? Not in my mind: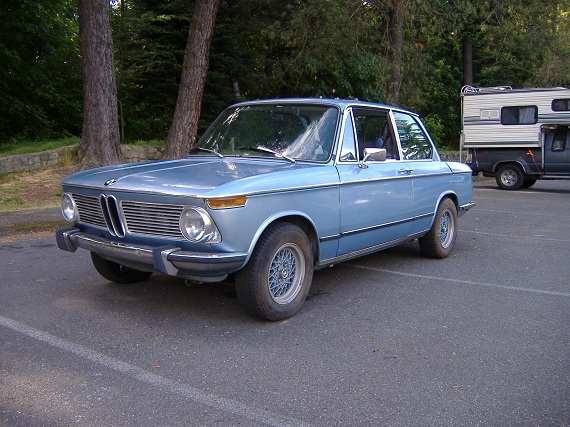 Year: 1973
Model: 2002
Engine: 2.0 liter inline-4
Transmission: 5-speed manual
Mileage: "12,345" mi
Price: Reserve Auction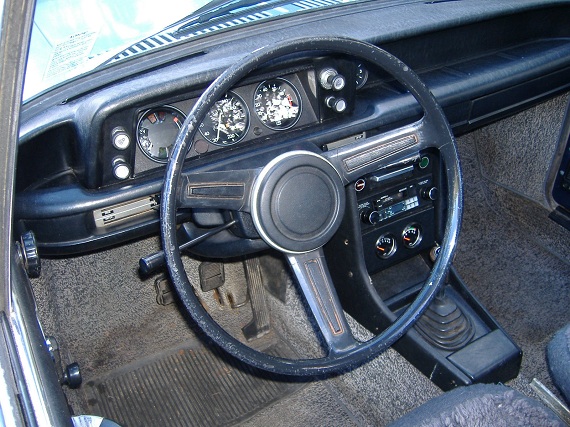 1973 2002 TII 'Euro'

Original, numbers matching 73 TII sunroof, this is a true euro spec car.

This has been extensively gone through mechanically with receipts, all fluids have been changed, cooling- including a re-cored radiator, all hoses and clamps replaced, drivetrain- including engine, trans and diff fluids. Fuel system- including all soft fuel lines and filters replaced. Brake system completely gone through including new front pads and rotors, hub seals, rear shoes, wheel cylinders and fluid. Steering box was refreshed with rag joints and seals replaced. Ignition system including new Bosch blue coil, cap, rotor, plugs and plug wire set. All Electrical has been gone through and is all in working order lights, signals gauges, dome light etc.

Three things were changed over when imported to the US, turn signals, headlights, and speedo. These have all been replaced with proper used euro turns, H-4 lights and buckets and the 220 KPH speedo.

The interior is original so needless to say is worn, seats are the Lux fabric inserts that are rough, carpet is original but in very good shape. Sunroof has been gone through and works flawlessly. Paint is Fjord and was resprayed probably 15-18 years ago, small rust above driver headlight at the seam, spare wheel has minimal rust and the inside of rear deck lid has some rust. Rockers, shock towers all clean.

This is an unmolested, original and a very solid running, driving example of what these cars are.

It is available locally and can be removed from auction before expires.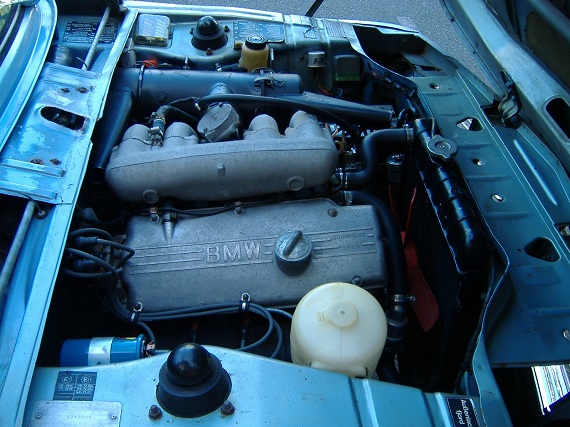 To be fair to BMW, it's not just them that have lost the way; but until recently we seemed destined for a tailspin of ever increasing weight, complexity and power. Indeed, enthusiasts celebrated the birth of the GT86 concept as a return towards "light" and fun cars that you could drive at the limit even at slow speeds. Go to the race track, and you'll see why that's fun – I know I can get into a 911 Turbo and beat my lap times in my Audi GT, but I also know I'm not a good enough driver to find the limit of that 911, whereas I can get much closer to coming off track in the GT and saying "it can't go any faster than that". The 2002 is a car that you could drive at the limit of both the car and driver, and there's something appealing about that.
This car is desirable as a Euro-spec "roundie" model in Tii configuration. The color is pleasing, but lack of interior shots suggest that per the description it likely needs some help inside. Outside, the car has the more simple look of the early and European model '02s which is pleasing – the BBS RA wheels are color matched Fjord blue, but likely come from a 320i model and aren't really correct. There appears to be some surface rust poking through the repaint, but the claim from the seller is that the critical areas of this 02 are clean and rust free; something that is certainly worth double checking prior to purchase. But if this isn't the cleanest example out there, it's certainly a great drivable starting point, and can likely be had on a budget relative to 100 point cars. Bidding is below $10,000 as of writing with reserve still on; if you could get this car in the lower teens it could certainly be a fun car to continue restoration and enjoy a true small sports sedan.
-Carter