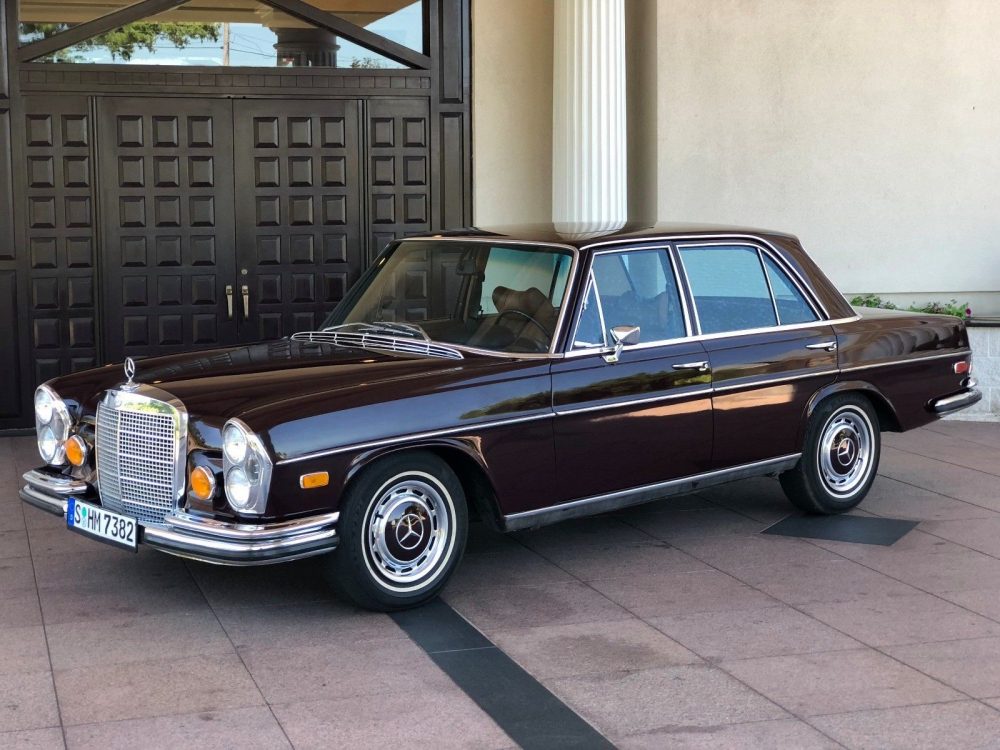 The glorious run of the Mercedes-Benz W108 and W109 wrapped up production in 1972 to make way for the W116 that launched the S-Class name. Except for us lucky North Americans who got another model year of the W108 and W109 in 1973. I think the fine people at Mercedes probably just wanted to dump the last of the remaining stock across the ocean because what are buyers really going to do about it? Get on the internet in 1973 to complain about it? That leads me to today's car. This 1973 280SE 4.5 up for sale in New Jersey isn't perfect and has a few flaws, but that is the beauty of this one.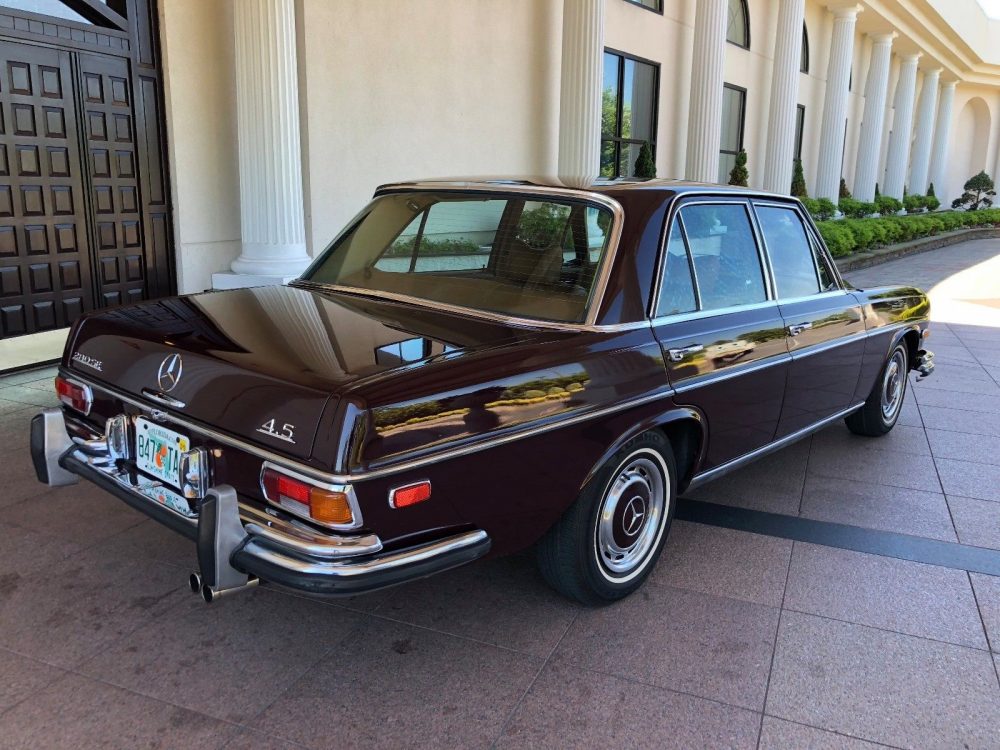 Year: 1973
Model: 280SE 4.5
Engine: 4.5 liter V8
Transmission: 4-speed automatic
Mileage: 128,000 mi
Price: $16,000 Buy It Now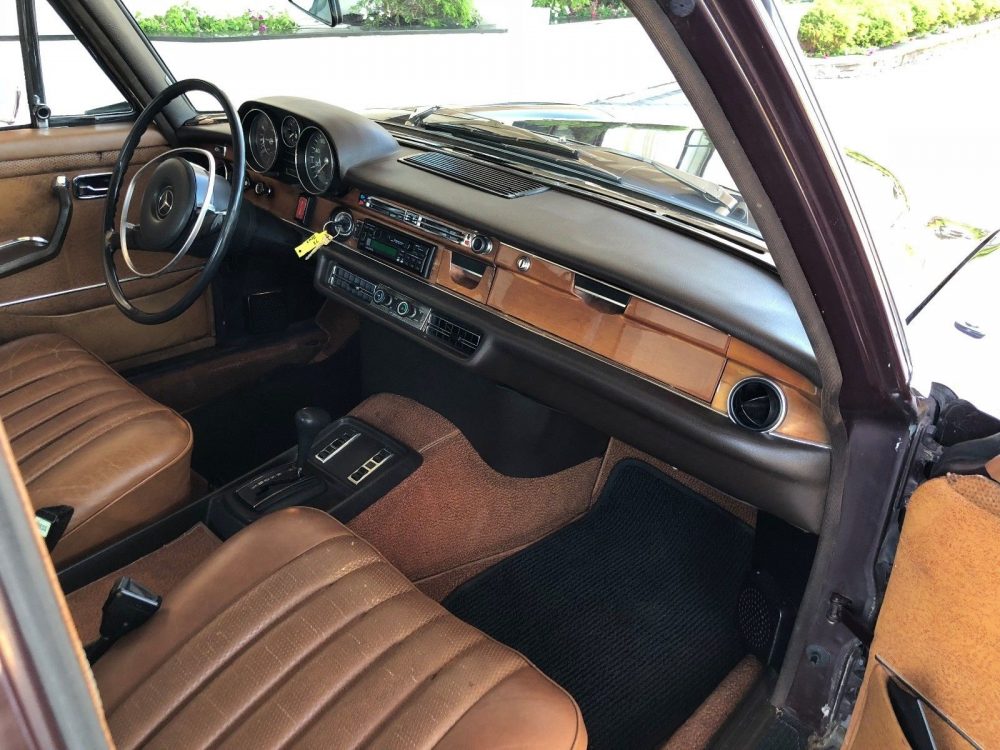 I am pleased to offer this 1973 Mercedes-Benz 280SE equipped with a 4.5L Engine & Automatic Transmission. Remarkably original survivor car documented with records from the previous two owners; current owner purchased this car in January of 2012 and cared for the car well keeping it serviced and stored indoors clearly evident in the pictures the car has remained in a beautiful driver quality condition. Finished nicely (with a single repaint) in its original Burgandy color over the original Bamboo Tan Leather interior. Body is in beautiful condition w/ minimal minor scratches from storage (maybe a single minor ding on entire car!), the trim and the body itself are very straight and solid. Excellent chrome, bumpers, grille glass, and rubber moldings! The Majority of this cars life was spent in Florida with no known rust issues other than a small bubble at the rear of one of the rear wheel wells, there is no evidence of any former rust or body repair.

Interior is completely original and is a testament to how well MB Leather holds up, even with 128k miles and 40+ years of use. The perforated leather on the rear passenger seat does have some tears but the front seats and the rest of the leather is in nice shape for it's original condition. The varnish on the wood dash is in great shape, all of the wood veneer is holding up well with few cracks or de-lamination, the interior wooden window trim is there but is separating. All of the gauges, switches, indicators and courtesy lights are working properly. Heat and vent sliders are working including the colored backlights. Original steering wheel is in great condition. Original Tan carpets are in great condition, comes with (non original) mats front and rear (plus fitted rubber trunk mat).

This 108 runs and drives very well, the 4.5 liter V8 pulls strong and the automatic transmission shifts nicely. Tires are newer and in great shape. Oil was just Changed. The Air Conditioning blows Cold and the sunroof & power windows are in good working condition.

Included with the sale are the original owner's books, records, tool kit and spare tire. For more information about this 1973 Mercedes-Benz 280SE 4.5L, please call 609-975-498one.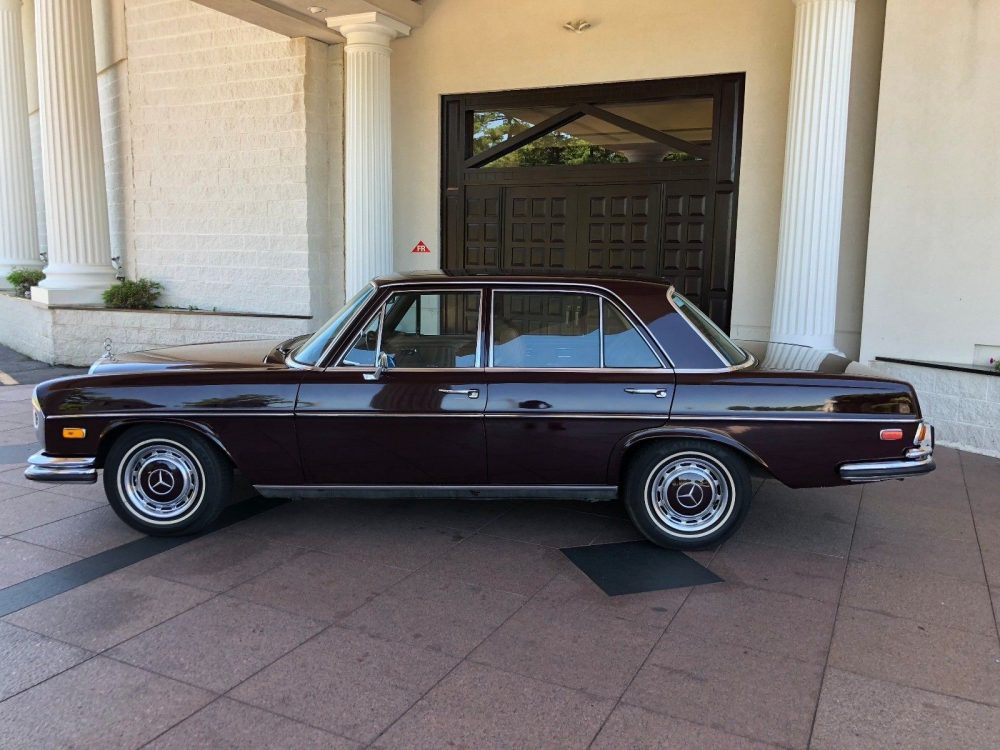 The thing I really dig about this car is the leather interior. Despite it not being in great shape in this car, the difference between real leather and the vinyl is night and day. For whatever reason, the vinyl seats in the 108 and 109 feel really odd and you really slide around in them. I'll take a leather seat car, even with the flaws, over a vinyl seat car any day. The rest of the interior is in average shape with some cracking wood and an aftermarket radio. Not the end of the world, but some things to consider on this 280SE. Another thing to note is this is a floor shift car. Everyone seems to favor this setup over the column shift that most 108 and 109 cars had. Outside, this car looks great from what I can see. The dark paint in the shadows probably doesn't show the entire story, but I can't see anything too out of line. There are no shots of the engine which gives me slight pause, but if you are really serious I'm sure you can make that happen.
The price of $16,000 is fair in my eyes. That is pretty much the sweet spot for a nice 108 or 109 (outside of the 6.3) and I think you get a lot of value for money with this car. Don't forget that these 4.5s made a nice 195 horsepower and 278 lb-ft of torque which is a good number for a sedan even in 2018. The 128,000 miles probably won't keep you from putting miles on this car and it is modern enough with an adequate air condition system that can can drive this one regularly. As long as you keep up on this car I don't think you'll lose much money, if any. All in all, a nice example for guilt-free driving.
– Andrew