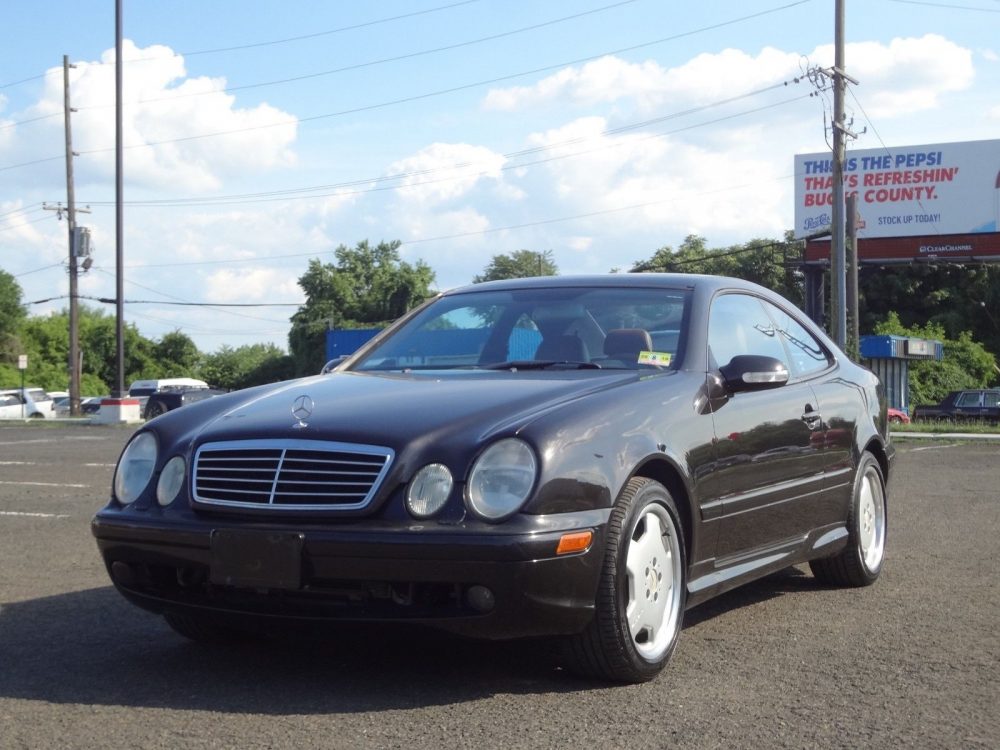 Although I am not big fan of the first generation Mercedes-Benz CLK, I do have a soft spot for the CLK55 AMG. I've done a deep dive into them before and my stance on them hasn't changed. Despite being equipped with the same 5.4 liter M113 from AMG, the CLK55 is about 80% of what the brother W210 E55 is. Mercedes probably has their reasons, but it always felt like the CLK55 was cheaped-out on and the spec sheet backs that up. Still, I think at the end of the day these are cool cars that will have some kind of collectibility in the future. Today, I wanted to check out a low mileage 2001 with the Designo interior up for sale in Pennsylvania. The best part about it is that it probably can be had for a pretty decent price.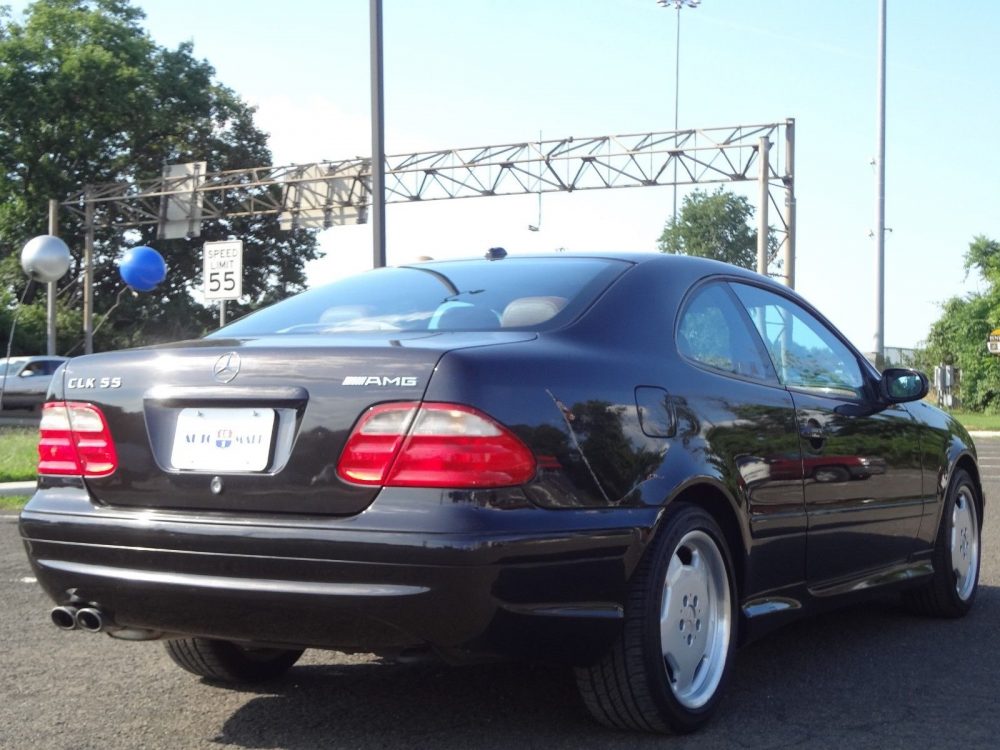 Year: 2001
Model: CLK55 AMG
Engine: 5.4 liter V8
Transmission: 5-speed automatic
Mileage: 60,409 mi
Price: $10,200 Buy It Now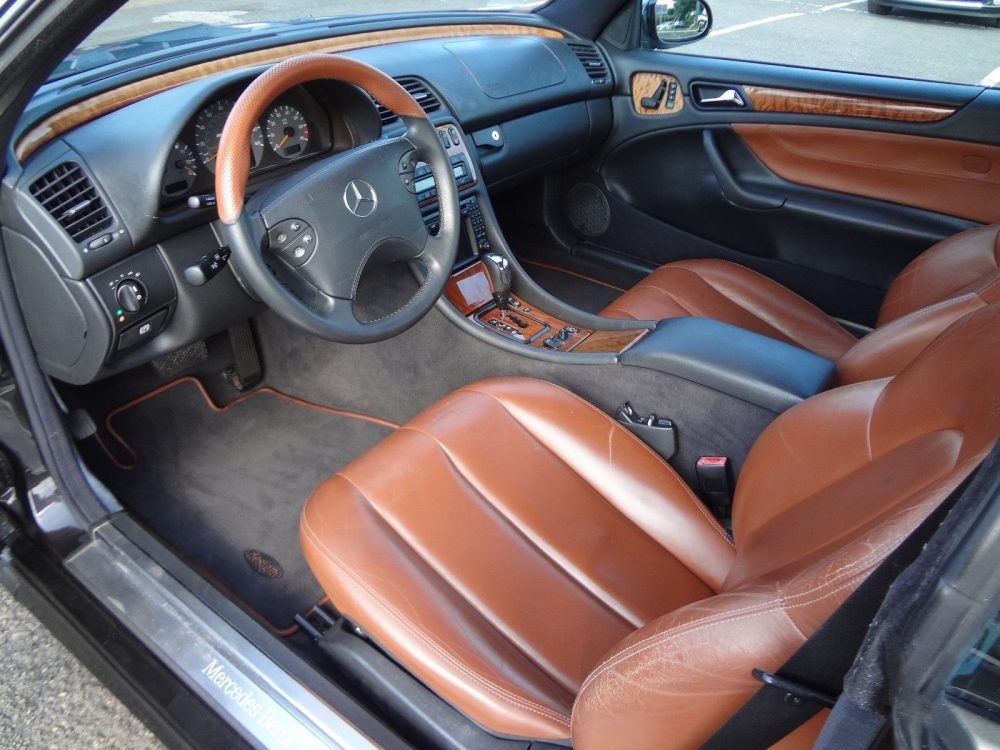 2001 Mercedes-Benz CLK 55 AMG

Just 60,409 miles !

Runs great, perfect mechanical condition. Loaded with navigation also it has $7000 Designo package . Engine and transmission both works perfect. All buttons and controls are functioning properly, AC blows Cold and Heat works fine. The undercarriage is dry and clean. The interior is in good shape. Tires about 80% . Laser straight lines show the great and unique design that has made this model so popular over the years and why they are still in high demand today. The dash has been designed to be user friendly with fingertip control for the many features making any trip, long or short, a total pleasure. Ready to be picked up and driven anywhere! Visit us @ WWW.US1AUTOMALL.COM Trade in are welcome , we will take any your trade. With any questions, feel free to call us at 215.244.9444 ; (10am-7pm) 215.479.6666 txt or call anytime .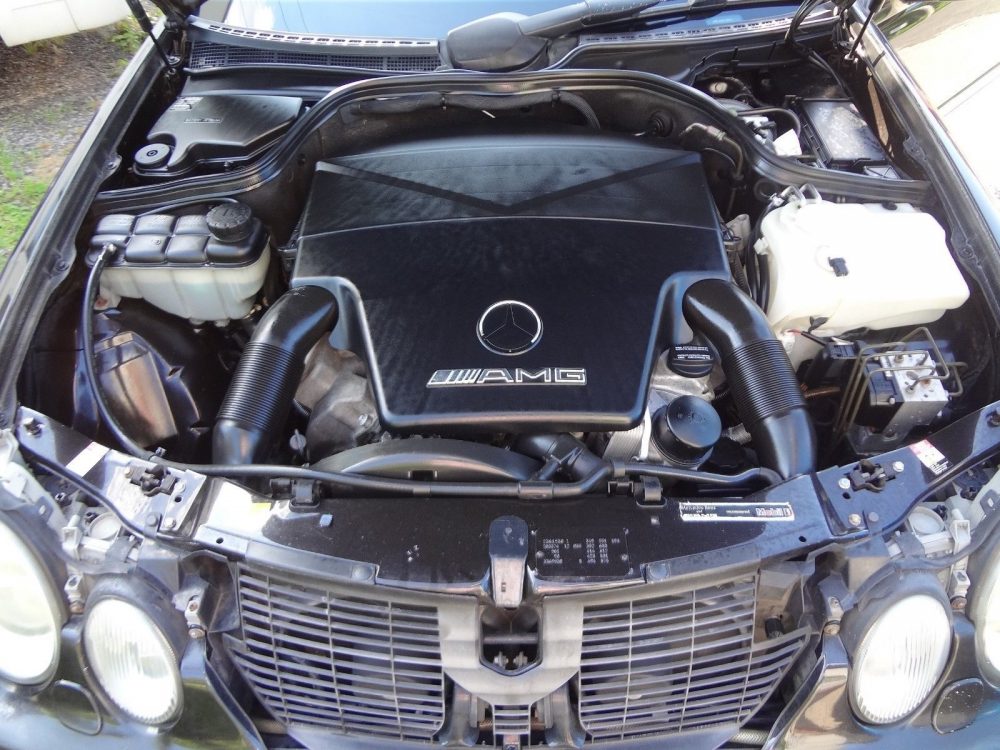 This CLK55 really catches my eye but I'm cautiously skeptical on it. This a relatively rare color combination with the Mocca Black paint and the Designo interior including the even rarer Comand 2.0 system. It looks like it is missing the lower front grille which is shockingly expensive and the engine was "detailed" with some kind of commercial cleaner that left a nice residue all over the engine bay. Inside, everything looks really good and the steering wheel isn't showing any wear on the top half that is always prone to break down from dirty hands. The 60,000 miles probably had a lot to do with how nice this car looks but I am always questioning cars like this for sale at generic mega dealers. Usually, cars are brought in from auction and the goal is to sell them fast regardless of mechanical or cosmetic condition. It is up to the buyer to do their due diligence because I've yet to meet a car dealer who didn't say every single one of their vehicles they are selling didn't "run great."
The auction starts at $7,790 and has a Buy It Now option of $10,200. Pending a through inspection and a look at the maintenance records, I think under $10,000 would be a good price for this one. These aren't getting any cheaper and if you are really in love with these now is a good time to buy. I don't think they'll ever be super collectible and won't have as much demand as a comparable W210 E55, but there is some room to grow in these. Just remember, no salt or excess moisture or you'll be growing rust at an alarming rate.
– Andrew