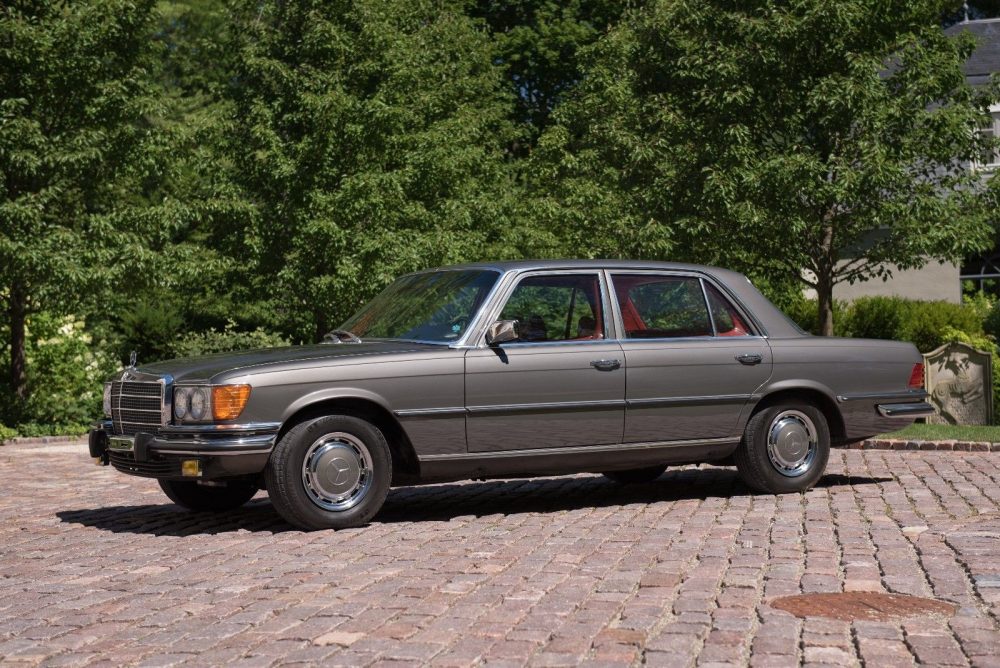 I get really excited when I come across a nice W116 Mercedes-Benz. Full disclosure, it is probably because I own one and enjoy it a lot. When I caught a glimpse of this 1973 450SEL up for sale in Chicago, my ears really perked up. Being a 1973, the first year for the W116 in North America, it meant that this car had its proper slim bumpers and not the diving boards they put on these cars from 1974 to 1980. Not only that, but I saw some red leather peeking out from inside the car. Now I was really interested! Come to find out, this 450SEL had just 54,000 miles on and looks to be in exceptional shape. Of course the gears in my head started turning and I started to guess how much this prime example was going to command. When I found out, I wasn't too surprised, but I also knew that this car wasn't going to be a quick sale just because of what the W116 is.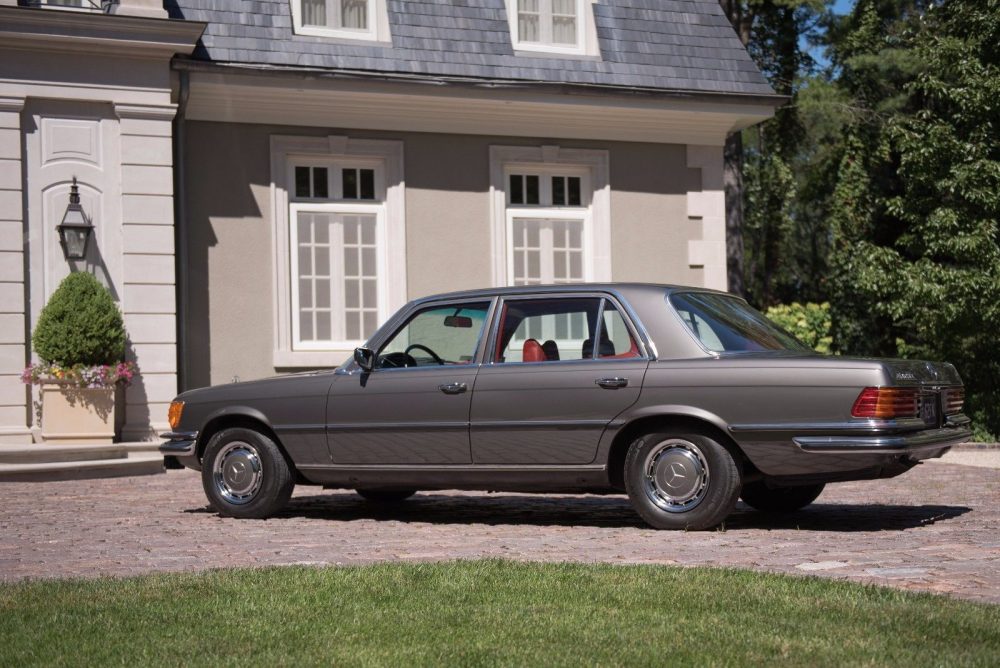 Year: 1973
Model: 450SEL
Engine: 4.5 liter V8
Transmission: 3-speed automatic
Mileage: 54,385 mi
Price: No Reserve Auction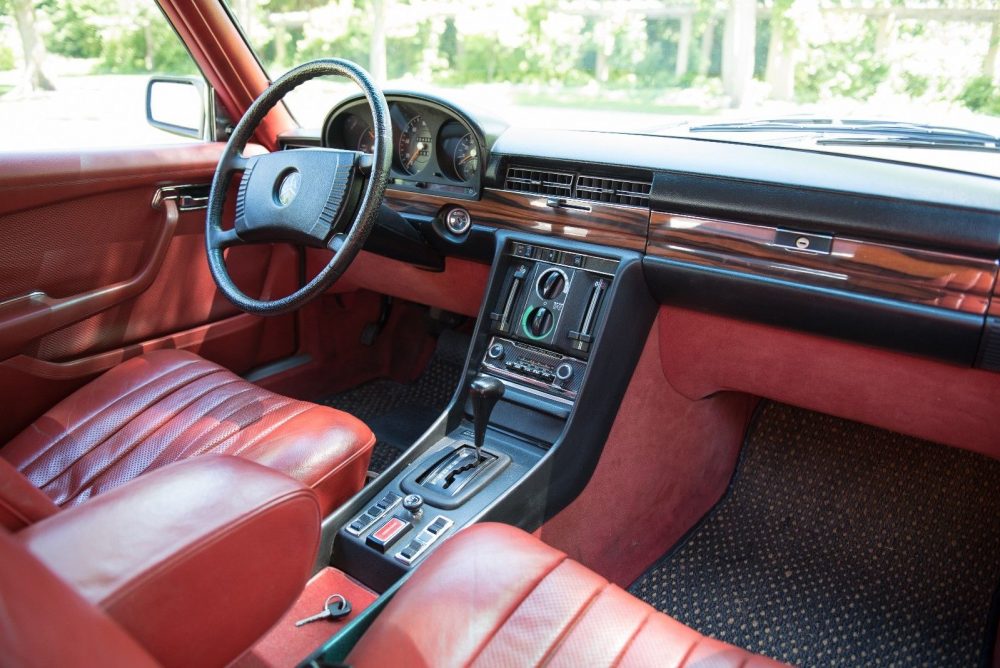 Background: The 'new' S-class generation development began in 1966 and was introduced at the Paris Motor Show in September,1972.

1973 was a landmark model year, a great leap forward into the modern age for Mercedes Benz technology and design. With focus on improved driver and passenger safety technology, the 450SEL represented the first re-engineering and redesign of its top line sedans since the 1960s, featuring a more stable security passenger cell with a stiffened roof frame structure. High strength roof and door pillars, along with other reinforced zones, provided enhanced vehicle occupant protection. Doors unlatch with a gratifying mechanical click, and close with a bank vault-like "ring", a mark of quality.

The car was designated the "S Klasse", nomenclature still in use by Mercedes today to call out its flagship.

Features & Technologies rarely found by its contemporaries: Aluminum single overhead 4.5 Litre V8 engine, 4-wheel disk brakes, fully integrated air conditioning, first year for OEM radial tires, transistorized ignition, cruise control, dual band Becker stereo radio, and safety designed interior construction.Safety, craftsmanship and no-compromise engineering is what it's all about. Named "European Car of the Year" in 1973; Road & Track named it "The Best Sedan in the World".

Will gladly assist with shipping within the lower 48 states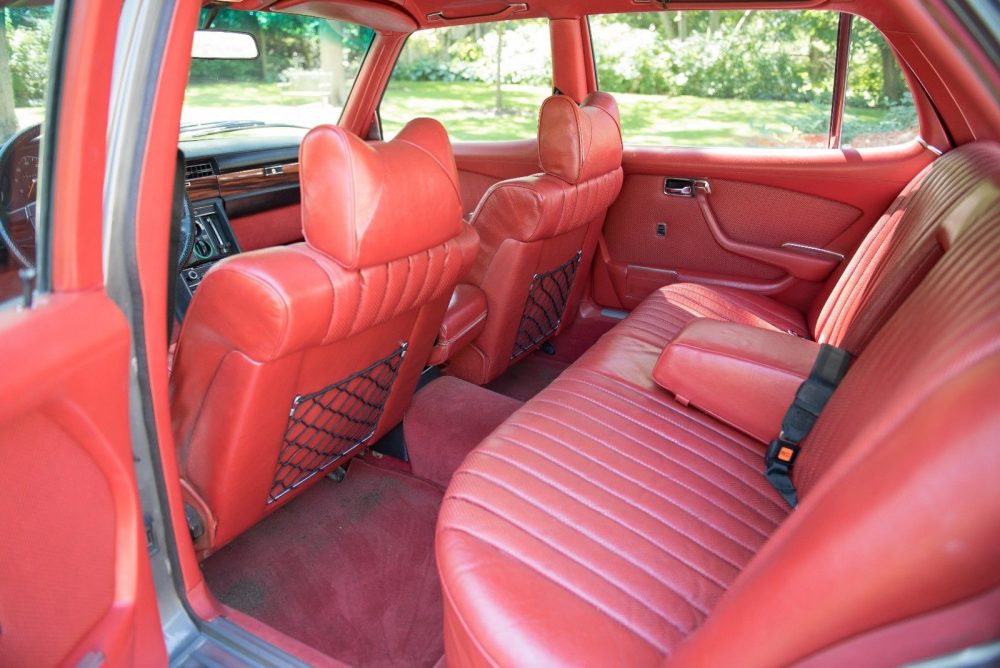 This is a really prime example of a 450SEL. They all aren't built this nice and rarely do you run across an early build that survived as well as this one did. You might think that all red leather in these cars are pretty rare, but I see a decent amount of early W116s with all red leather for some reason. I know it was the mid-1970s and all, but this was an executive saloon car for serious people doing serious things. Was red really everyone's first choice?  The rest of the car looks really outstanding even down to the Mecedes snowflake sticker on the window. The only little thing I see is that whoever took these photos didn't bother to vacuum all the horse hair and debris that fell out of the front seats. While a common problem on all Mercedes from this era, you would think if you went through the trouble of setting up a photoshoot at a sprawling estate, you could at least dump the carpets out first.
I can argue all day long about how I think this is an $18,000 or more car. I think it deserves it and I think for how great a car this is, it should bring $18,000. But the reality of it is, if no one steps up and pays this money, is it actually worth that? The W116 market in the United States is strange. No one really loves them like the W123 and as a result, they are cheap. You can usually find a 450SEL on your local Craigslist for $5,000 or less because at this point in their life, people are basically over them. So they either sit to rot or get driven sometimes while the problems just pile up until the owner has had enough and just wants to unload it. It surely doesn't help that the North American W116s were bastardized with god-awful bumpers and sealed beam headlights. So take this ugliness and combine it with them being unloved, and you have a cheap W116. Now go back to this $18,000 number and it is a tough pill to sallow when you know you can literally buy a handful of these for what you'll pay for this one. And then there is the 6.9.
The 450SEL suffers from the "Oh. But it's not the … " syndrome. It happens with lots of cars. "Oh, that is a nice Golf but it's not a GTI." Or "Oh, that is a nice 335i but it's not a M3." That's what happens with the 450SEL. You know that the better, more special version of this car is out there, so you discount the regular model in your mind. With the W116, it's the 6.9. The mere existence of the 6.9 drives down the prices of the regular 450SEL. I totally understand why. If you are going to take the plunge on an old Mercedes that is going to cost you money, you might as well dive headfirst in and spend the extra few dollars to get the 6.9. You probably will enjoy it more and it will hopefully pay off in the long run. Yes, the 6.9 is more expensive to own just based on the complicated and maintenance happy hydropneumatic suspension system, but again, you aren't buying an old Mercedes to save money. You know what you are signing up for. But at the end of the day, if you want a really great classic car period, the W116 450SEL shouldn't be overlooked at all. Just don't pay $18,000 for it.
– Andrew