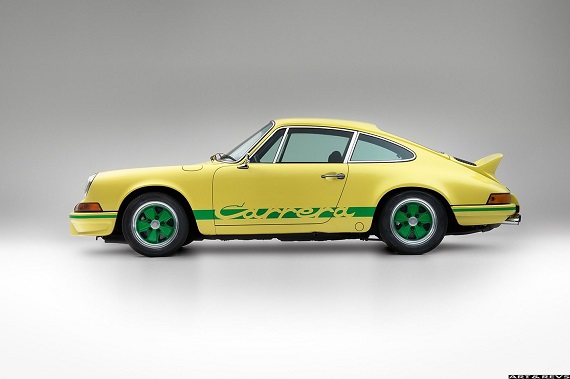 I will finish off my look back at the early Carreras by turning my attention to the original; the first 911 to don the Carrera name: the 1973 Porsche 911 Carrera 2.7 RS. Porsche first introduced the Carrera as part of the 356 lineup with a 4-cam engine dubbed the 356 Carrera GT. These served Porsche well and lead to quite a bit of racing success for the 356 in a wide variety of venues ranging from long-dstance road races to rallying. When Porsche sought to produce a homologation model for its 911 racing program they reached back to resurrect the Carrera name. While almost all 911s since 1984 have been dubbed Carrera, in these early years it was only for the truly special editions that the name was used. The first one also happens to be the most significant. The Carrera RS we see here no longer sits in its original form, but remains true to the model. Around twenty years into its life this Carrera RS Touring was sent to Ruf Automobiles for a full restoration and at that time was converted to a RS Lightweight. Since that time it has covered fewer than 5K miles and looks excellent in its contrasting Light Yellow over Green paint.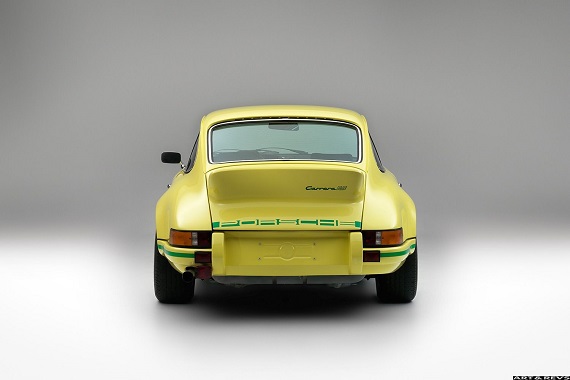 Year: 1973
Model: 911 Carrera RS
Engine: 2.7 liter flat-6
Transmission: 5-speed manual
Mileage: 7,000 km since restoration
Price: Inquire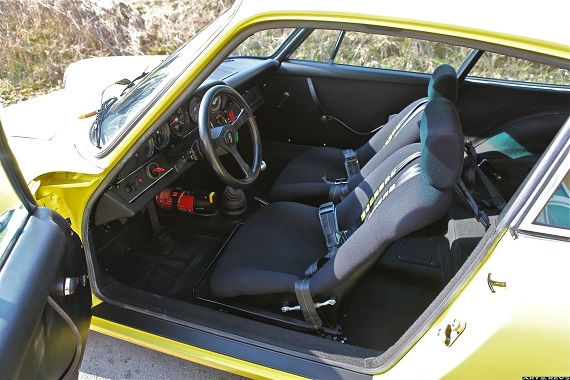 This magnificent example chassis 1354 has originally been built as a Touring in 1973 and had two owners in Germany until it was sold in 1989 to a very well known collector in Belgium. Being extremely demanding on the quality of his cars he brought the Carrera RS to Ruf Automobiles in 1990 to receive a nut and bolt restoration which lasted two years. During the process the car was modified into Lightweight specifications. The restoration file shows how deep was the work carried on and only a handful of 911s received a premium quality restoration as to this one. 1354 only ran 7000km since and is in immaculate condition, 20 years on it is a real tribute to the work performed at RUF. The car was slightly upgraded on the suspension and engine, this is the very best driving 2,7RS we ever drove. This is a real opportunity to acquire a RUF restored and enhanced Carrera RS with all the surrounding driving pleasure and top quality to expect from them.

Car located in Luxembourg in our showroom viewing by appointment only.

www.artandrevs.com – contact@artandrevs.com – +352 661 700 777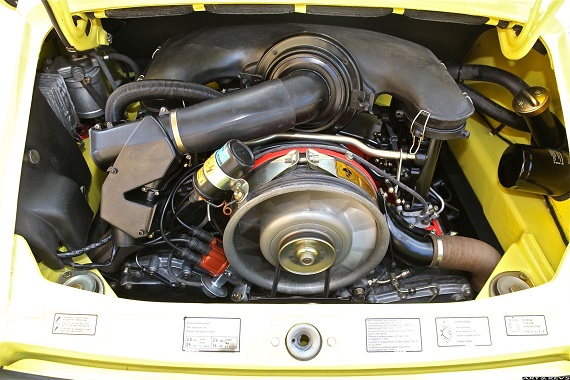 By now most are familiar with the very high values seen by recent Carrera RS auctions. Excellent examples now easily approach, and sometimes exceed, $1 million for these iconic 911s. But what about this one? Its value is, no doubt, very high, but given that it has been converted from its original form as a Touring model into a Lightweight I wonder how it will be valued. The Lightweight has tended to show higher values than the Touring so perhaps these matters will somewhat cancel one another out, but I remain curious. Let's cut to the chase though: this RS looks wonderful with a very nice period color scheme and the sort of purposeful interior that you'd expect from a homologation special. That the restoration was performed by the wonder-workers at Ruf should lend additional pedigree to what was already an exceptional machine. For most of us these are well beyond our hopes of attaining, but that never dulls our sense of pleasure looking back and taking in one of the earliest road-going racers to leave the Porsche factory.
-Rob