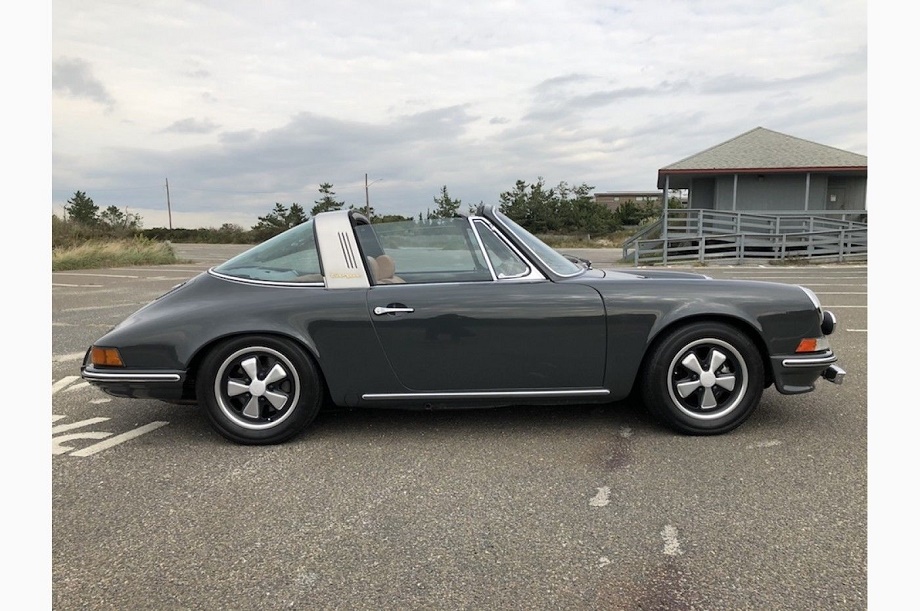 Slate Grey, the preferred color of the famous Steve McQueen. This isn't one of McQueen's cars, but those who restored it seem to have had McQueen in mind when choosing how to proceed with their work. This is a 1973 Porsche 911E Targa painted in that wonderful Slate Grey, located in New York, with Tan interior showing a nice set of sport seats and a reported 54,100 miles on it. It has been fully restored and as it sits now looks quite good!
As the seller has noted, the 911E was positioned in between the entry-level 911T and the sportier 911S. It utilized a similar mechanically fuel-injected engine as the 911S, though with fewer horses (160 hp). Hydro-pneumatic struts replaced the torsion bars up front providing a smoother ride than the standard suspension available on the T. The E thus served as the luxury version relative to the more sporty 911S. Values, of course, tend to follow suit with the E slotting in between the other two models. However, the gap from the E to the S is far more significant than between the T and E.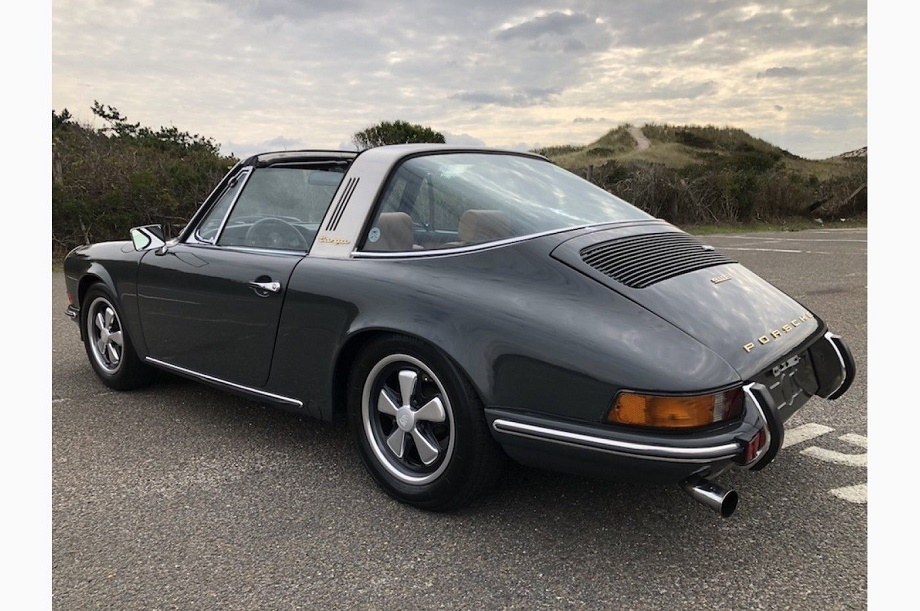 Year: 1973
Model: 911E Targa
VIN: 9113210884
Engine: 2.4 liter flat-6
Transmission: 5-speed manual
Mileage: 54,100 mi
Price: $160,000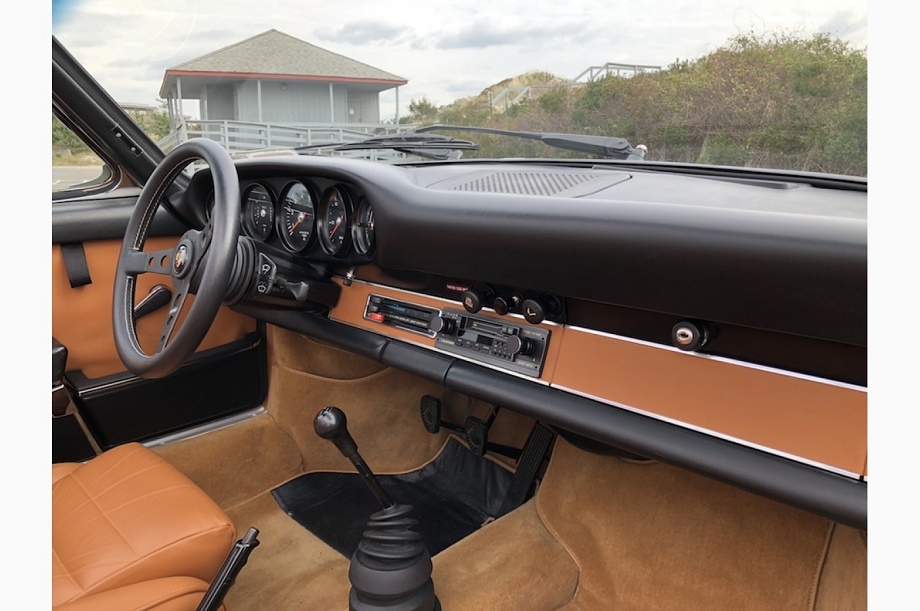 This is a 1973 Porsche 911 E Targa. This particular 911 E is an incredible example as it has matching engine and transmission numbers which are verified by a Porsche Certificate of Authenticity. In 2013 this Porsche was extensively restored and is in incredible driving condition. The 911 E was designed to be the most comfortable of the 911 models, most of which came with a variety of factory options. Designated to fit between 911 T and 911 S, theE badge stood for Einspritzung, German for " injection," noting mechanical fuel injection for this model. There were only 1,055 examples of the 911 E Targa produced by Porsche in 1973, making it increasingly difficult to find one with matching number engine and transmission. For more details, please call 631-318-7052

Custom Features:

Porsche sports seats

MoMo racing wheel

Steve McQueen's slate grey exterior paint

Slightly lowered

Stock: 10884

Color: Slate Grey

Interior color: Brown

VIN: 631-318-7052

Transmission: Manual

Body style: Coupe

Year: 1973

Engine: 6 Cylinder

Miles: 54100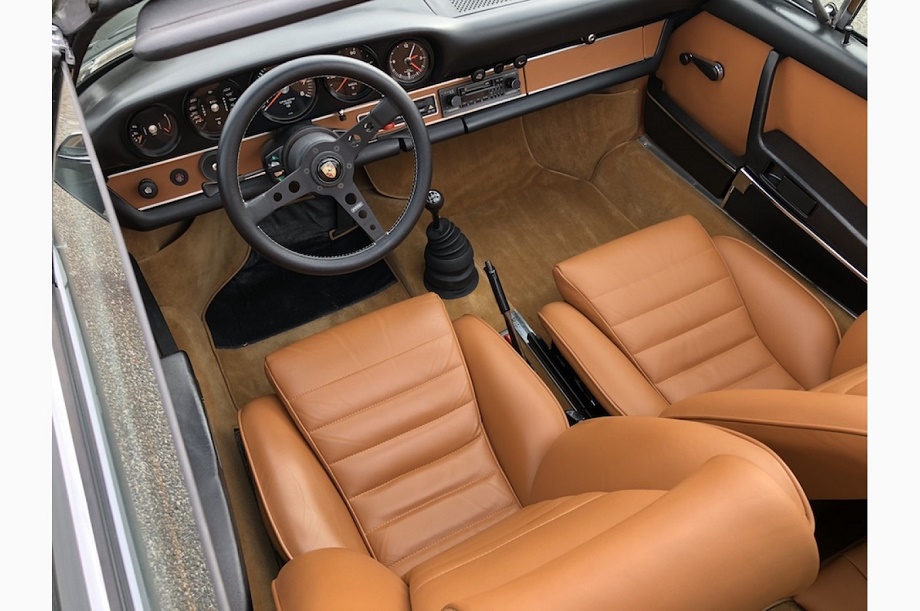 Speaking of value, I have to say as much as I do like this 911E I'm pretty confused by the pricing. This is asking top dollar for a car that not only lacks its original paint and interior, but isn't even wearing its original colors. As we can see from the CoA this 911E left the factory with a Gemini Blue Metallic exterior and Black leather interior. Even those really great sport seats don't appear to be original.
This is a 911 that someone, presumably those who restored it, has attempted to improve in significant ways. And they may have done so. I might quibble over whether I'd prefer Gemini Blue versus Slate Grey, but both are really attractive colors and since Slate Grey wasn't an available option in 1973 this could be the long-hood 911 someone has been dreaming of owning. It does look really good and hopefully it'll run as good as it looks. I'm just perplexed by the very high price. I do think it'll be worth a decent bit, I just think that number will be much closer to 100 than 160. Suffice it to say I don't think it's going to sell. I hope they are open to offers though because it's a nice example and one you aren't likely to see again.
-Rob