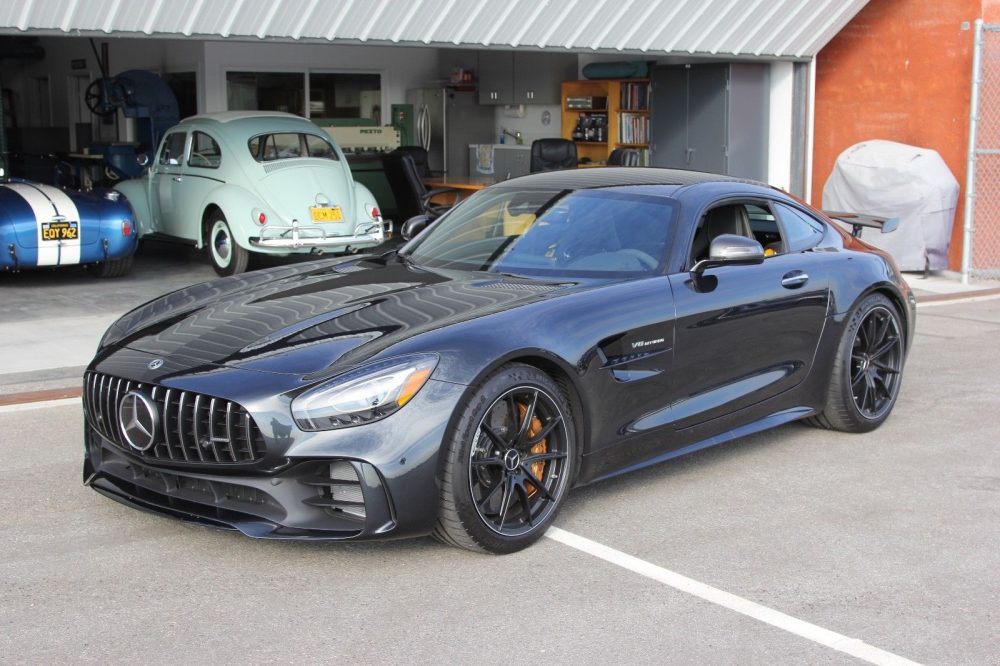 My favorite new Mercedes-Benz, the AMG GT R, just past its first birthday and I thought I'd swing back around to check in at where they are at value wise. When I first look at this model, a Green Hell Mango example with just 42 miles was listed for a little under $260,000. I thought that was a little odd because the sticker price was around $190,000 and some very good Mercedes customers were getting them for that. A few months later I looked at a black one with 300 miles that was listed much cheaper at $207,500. Quite the discount. Then, back in October I found another Green Hell Magno (what a name) with 2,200 miles for $185,000. Naturally, I thought I'd keep up with the pattern and check out another Magnetite Black car up for bid in the Los Angeles area. Are the prices still dropping?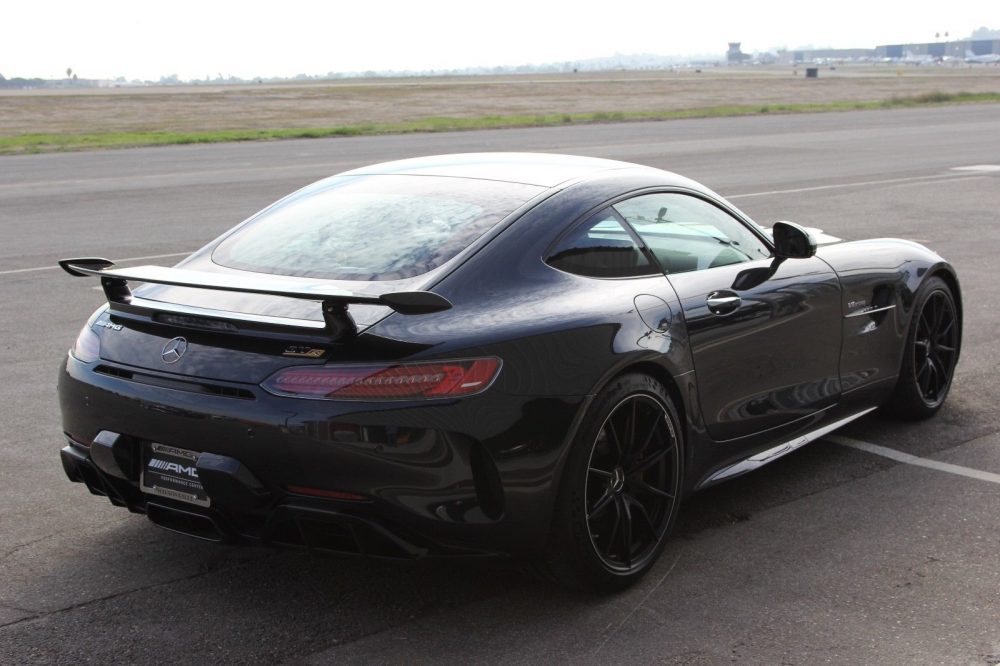 Year: 2018
VIN: WDDYJ7KA6JA013190
Model: AMG GT R
Engine: 4.0 liter twin-turbocharged V8
Transmission: 7-speed automatic
Mileage: 1,922 mi
Price: No Reserve Auction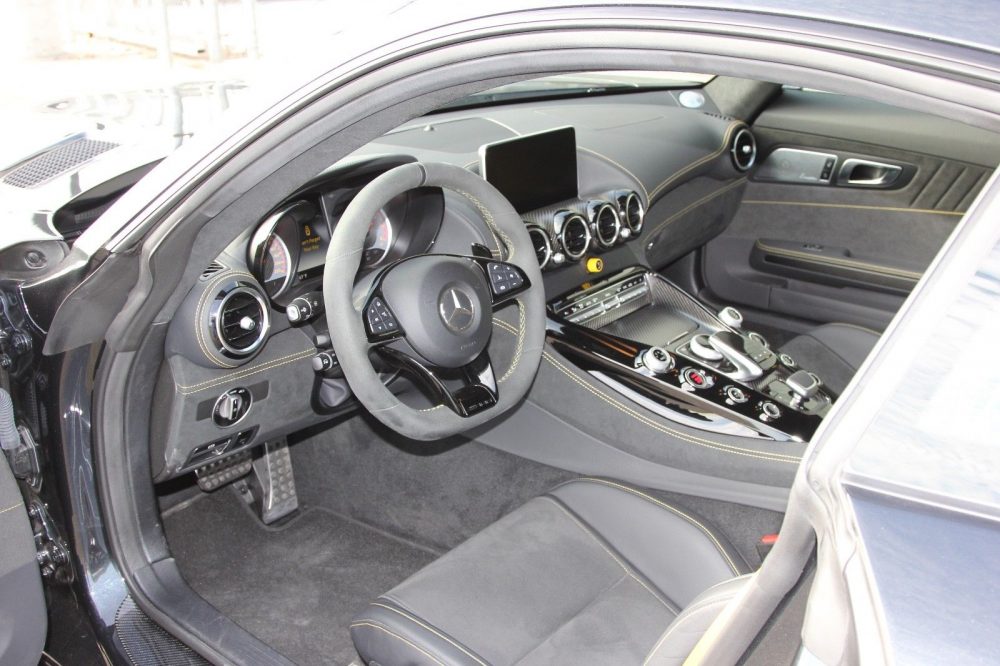 If you want a street legal race car… this is it!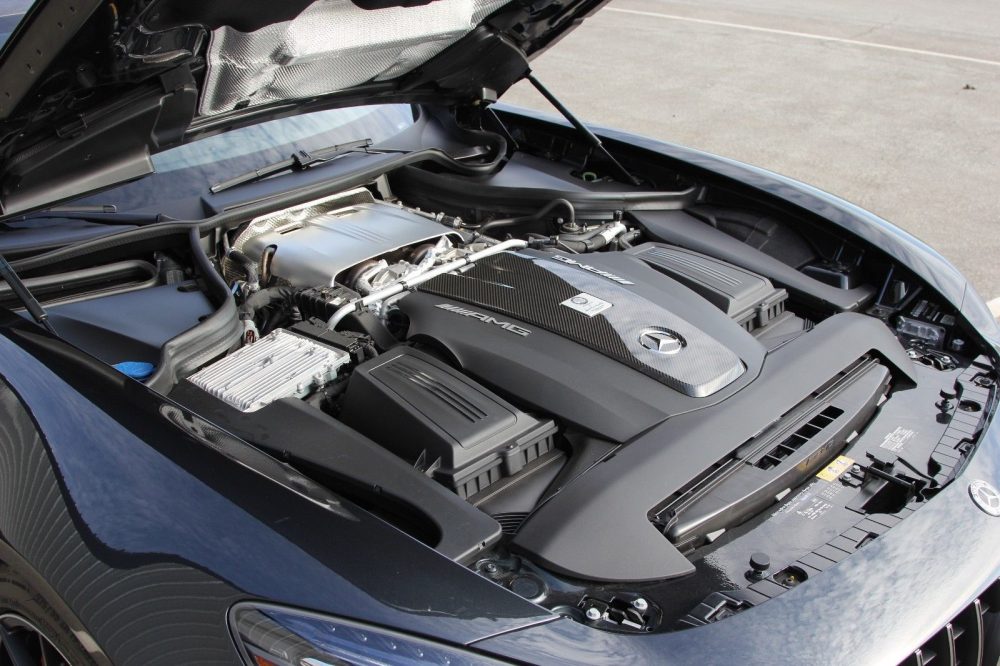 Truth be told, if you made me pick between the black or green on this car, I'd have a pretty tough time deciding. The green is an amazing color, but the Magnetite Black, which is a slightly different shade than regular black, looks absolutely sinister on this GT R. This car is no different and could honestly pass a brand new car. Looking at the various things in the background of the photos, this owner has more than a few toys to keep him occupied so it isn't a huge deal as to why a basically brand new car is for sale.
The auction starts at $169,000, which is right about the base price these start at. Thing is, there probably isn't a single "base" GT R in existence because the carbon fiber package that every GT R seems to have is around $5,000 and any color other than standard black or Jupiter Red is thousands of dollars. That Green Hell Magno color? $9,900. No one said being cool was cheap. Add in Ceramic Composite brakes for another $9,000 and you'd swear you are at a Porsche dealer picking out options on a new 911 judging how expensive this stuff is. Looking at the data card, it does look like this car does have every option, including the yellow seatbelts, that probably put the sticker price right under $190,000. Essentially a $20,000 discount for giving up 2,000 which is great for the buyer, not so great for the seller. The big question is what these are going to do in another few years. Regular GT and GT S models seem to be holding their values well since they are a standalone AMG model and if you told me to guess, the GT R will probably do the same. That is until GT R Black Series comes in 2020.
– Andrew