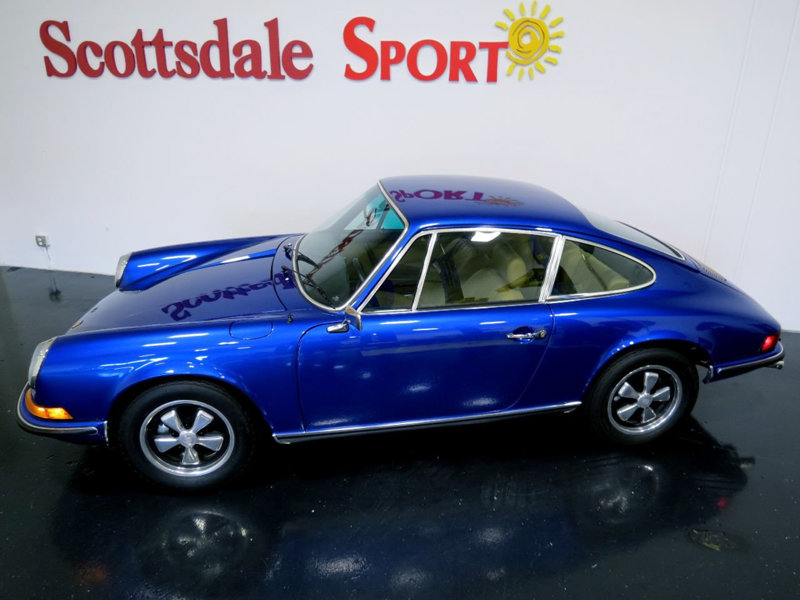 Here is a 1973 Porsche 911T Coupe, located in California, with just 22,598 miles on it. It comes from the latter part of 911 production in 1973 meaning it has the new Bosch CIS injection system rather than the mechanical fuel injection that had been used on all previous models. It is said to have recently been completely restored.
The very pretty exterior color is Dalmatian Blue, which I believe more commonly is known as Oxford Blue (Seeblau in German). It shows quite brightly here, perhaps a little brighter than other Oxford Blue 911s I've seen though I suspect that is down to the lighting of the pictures. Still, it's a nice shade of blue. Here it's contrasted with a Beige interior and I think the whole thing looks quite good. It's priced quite high for a 911T, but with such low mileage I guess we have to expect sellers to be seeking a premium.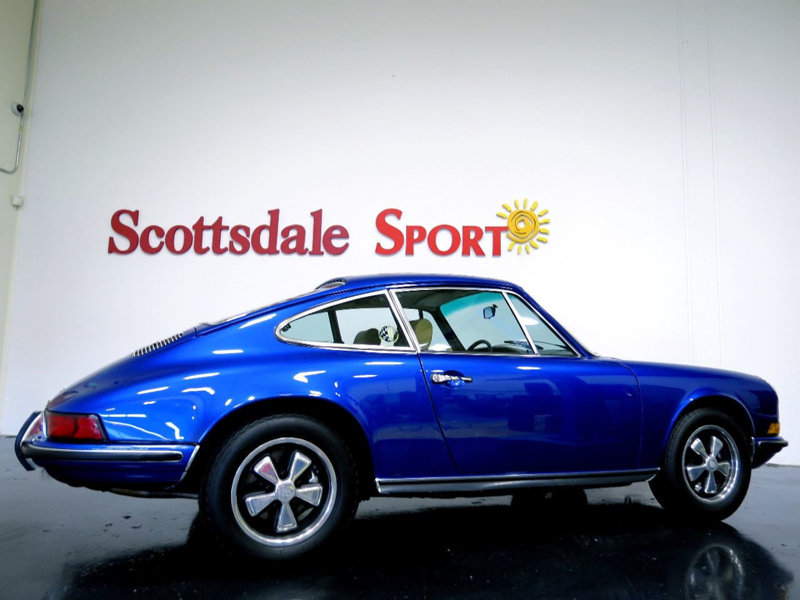 Year: 1973
Model: 911T
Engine: 2.4 liter flat-6
Transmission: 5-speed manual
Mileage: 22,598 mi
Price: $125,000 Buy It Now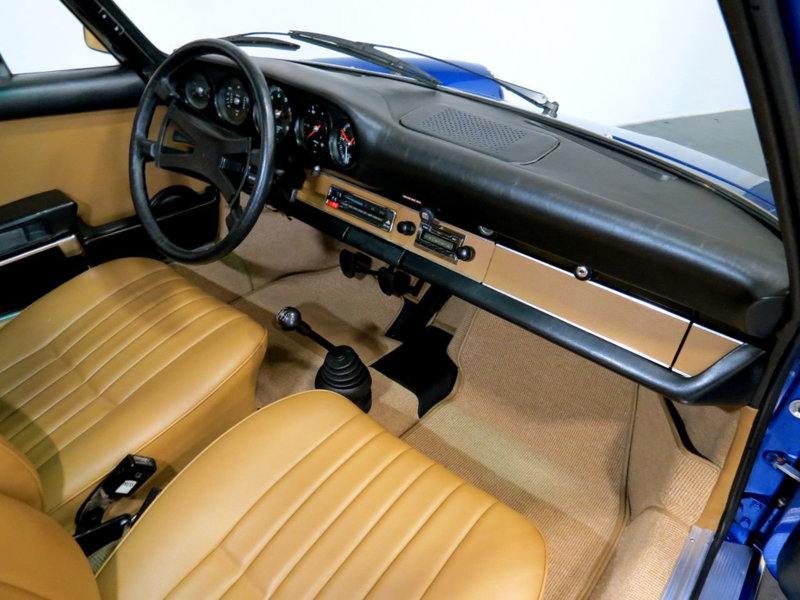 1973.5 PORSCHE 911 T COUPE
DALMATION BLUE MET. on BEIGE/TAN
22,598 MILES…
** January 1973. Last year production small bumper 911's. PORSCHE introduced a very limited production 911's know as "1973.5" 911 T (Targa's / Coupes) with upgraded 140HP 2.4L BOSCH "CIS" Continuous Fuel Injection and "915" Trans. of which ONLY 1,944 were ever produced…
** PORSCHE CERTIFICATE of AUTHENTICITY
** PRODUCTION DATE JULY/1973 * US SPEC * ALL MATCHING #'s

** 911 T Options: Aluminum Lower Rockers, H1 European Headlights, Factory Stabilizer Bar Option(F-R) Comfort Equipment Option, Reconditioned Factory 15″ FUCHS w NEW Period Correct Michelin XWX Tires.
** Extensive and Comprehensive Mechanical-Cosmetic-Interior Restoration Completed 2018…
** Feb 2018 Motor Out Complete Rebuild ($13K) w NEW SSI Stainless Steel Manifold-Heat Exchanger Set. (Pix-Receipts)
** Representing a rust free highly exceptional well sorted and rare sample of PORSCHE Vintage/Collectible History. $20k Windows Out, Bare Metal Color Change to Porsche Dalmation Blue. Fully Restored and Available for Enjoyment, Show/Display and/or Judge.
** Super Low Mile Last Year Body Style 1973.5 CIS 911 T TARGA… ** Rare Color Combo, Beautifully Restored and a GREAT Opportunity for Vintage Porsche Ownership!!
** Rare Original Hand Jack and Original 911T/E Owners Manual (Pix)
** EXCEEDING the EXPECTATIONS of OUR BUYERS!!!

SHOWROOM VIDEO:: https://www.youtube.com/watch?v=C2VB9eqm6CE&feature=youtu.be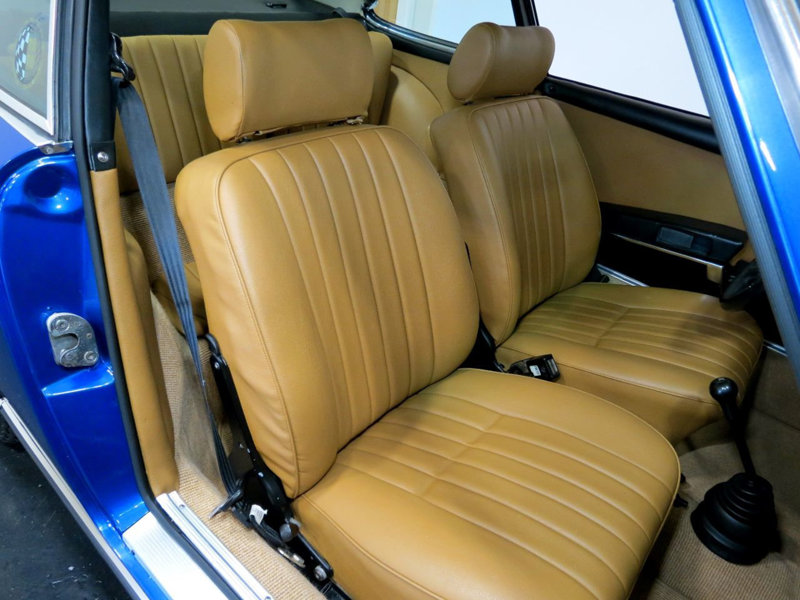 If we search a little bit we'll find that this 911T previously was listed at the Mecum Monterey Auctions back in 2012. Bidding only reached $32K and it appears it did not sell. As you can see the current seller is looking for quite a bit more money. The market for these early 911s has improved since 2012, but it's still a substantial increase. The condition now does look much better and we can see certain aspects of its cosmetic restoration. Of additional interest, the color in the Mecum ad is listed as Laguna Pear Blue over a Camel interior. I have not heard of that color so I'm not sure whether it's an error or whether it was repainted that color at some point, and has subsequently been returned to its original color. The current ad doesn't show us the CoA to verify its original colors. All of that just provides us with a few questions.
On the positive side the Mecum ad also says this 911 comes with meticulous service records. It doesn't mention the mileage, which I find strange given how low they are, but it's certainly possible that would have been mentioned during the actual auction. Either way, we can hope the service records help to verify the mileage.
So we have a very high price and a few questions. But I do like the look of this one and it's a pretty rare color combination. If its original specifications and mileage can be verified then it should garner plenty of attention though probably not this sort of price.
-Rob