Warning!
This post is in our archives. Links in this post may have been updated to point to similar cars available to bid on eBay.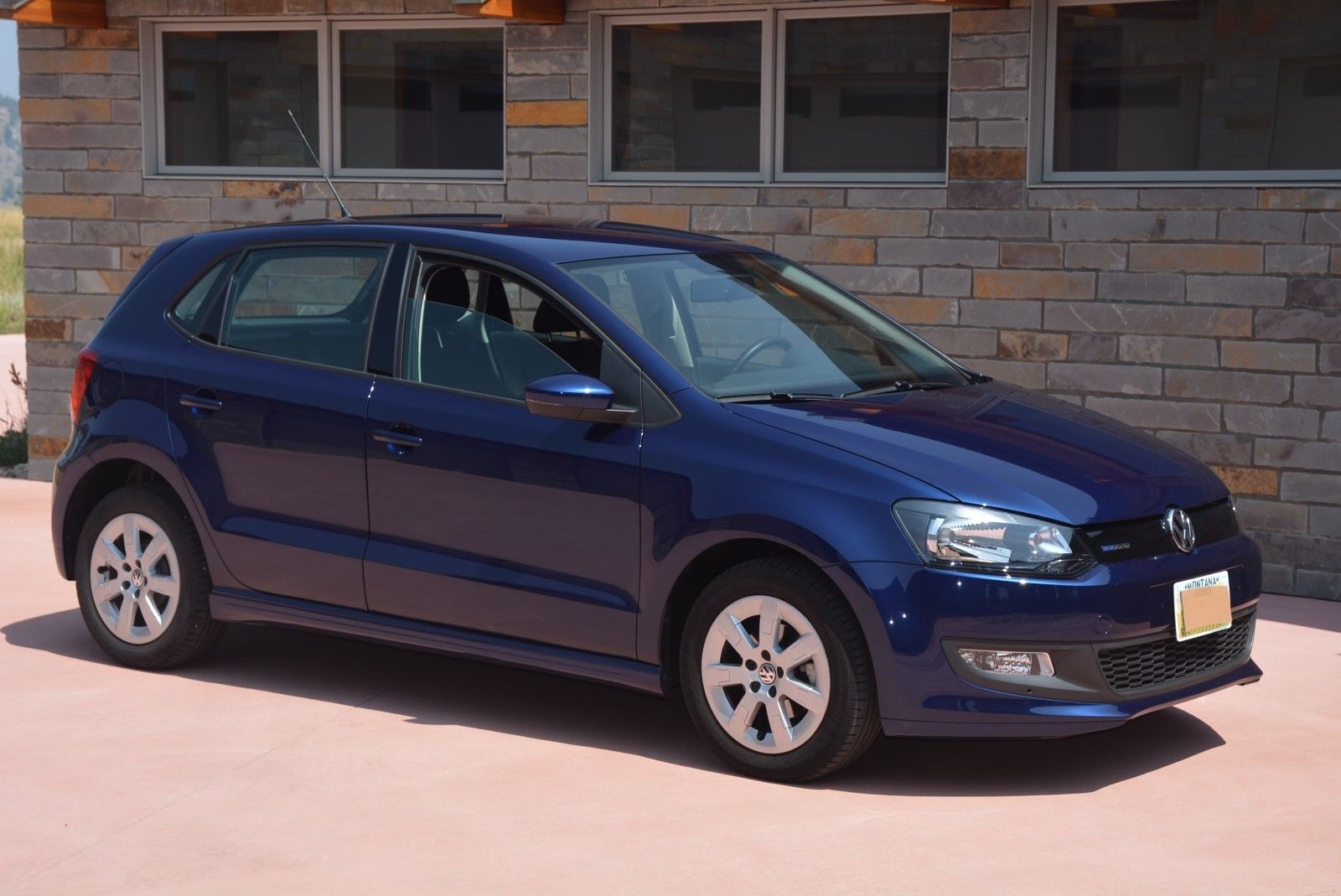 Every once in a while, eBay throw you a knuckleball – and this listing is more of a knuckleballer than you might expect. I usually search through chassis listings, and 'Volkswagen Golf' is usually on my list. This past week, though, an interesting 'Golf' turned up. What I noticed first was the wheels, which appeared to be OEM but of a variety I'm not familiar with. Wheels are something I take pretty seriously, so the wheels alone warranted further investigation. Looking closer, this 'Golf' was very strange. And, small.
Glancing from the screen towards my coffee, I needed to check if I was in some altered state. But no, it was the 'Golf' that was in an altered state, mostly because it wasn't a Golf at all. It in fact was a Polo 1.2 TDi Bluemotion, and for some reason which I'm sure makes sense to someone, the seller not only has it listed on eBay as a Golf (probably because the 'Other' category is full of duds, mostly) but more perplexing, they've actually de-badged the Polo and added a Golf badge. Maybe they were tired of questions at the pump?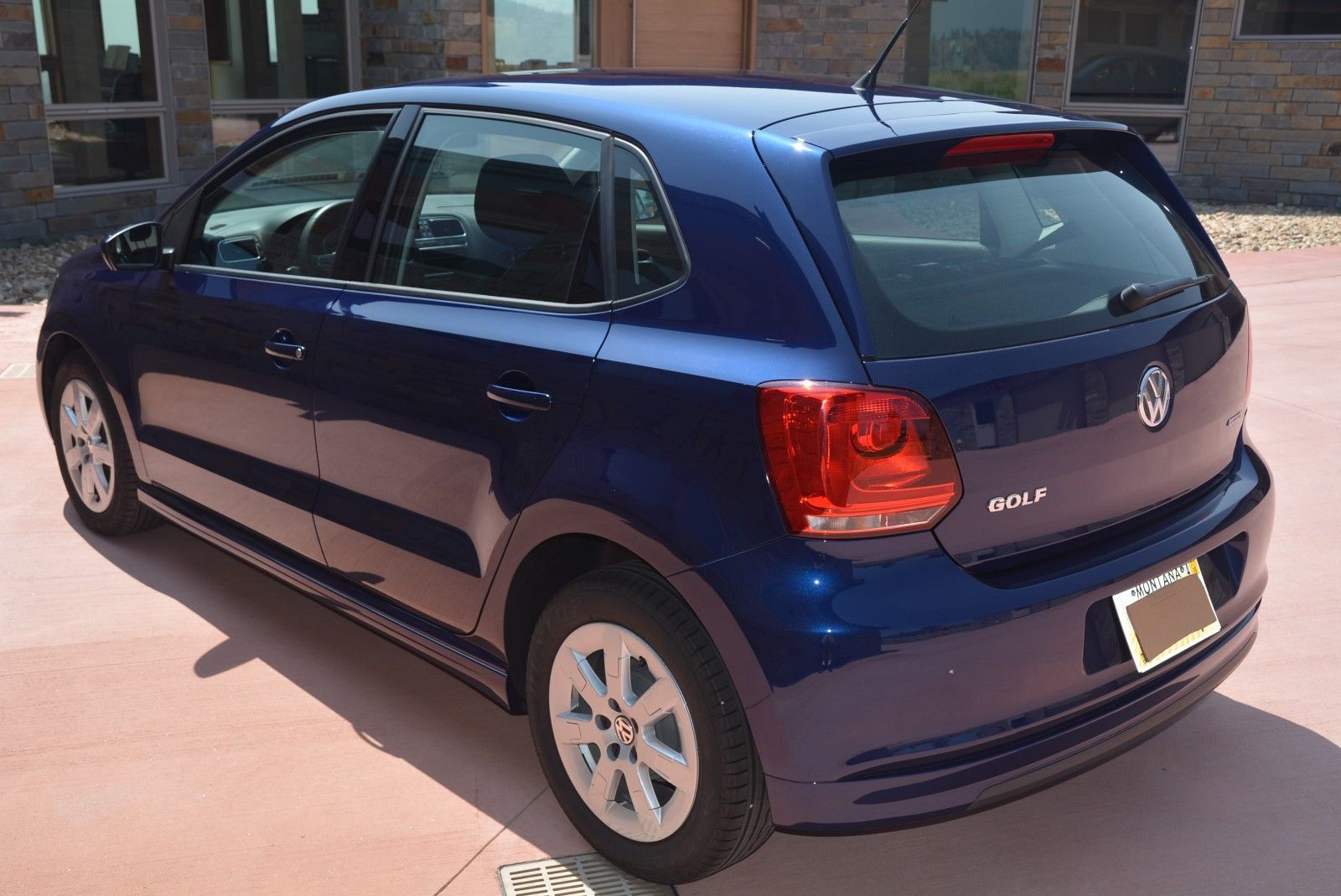 Year: 2013
Model: Polo 1.2 TDi Bluemotion
VIN: N/A
Engine: 1.2 turbocharged liter inline-3 diesel
Transmission: 5-speed manual
Mileage: 11,000 mi
Price: Reserve Auction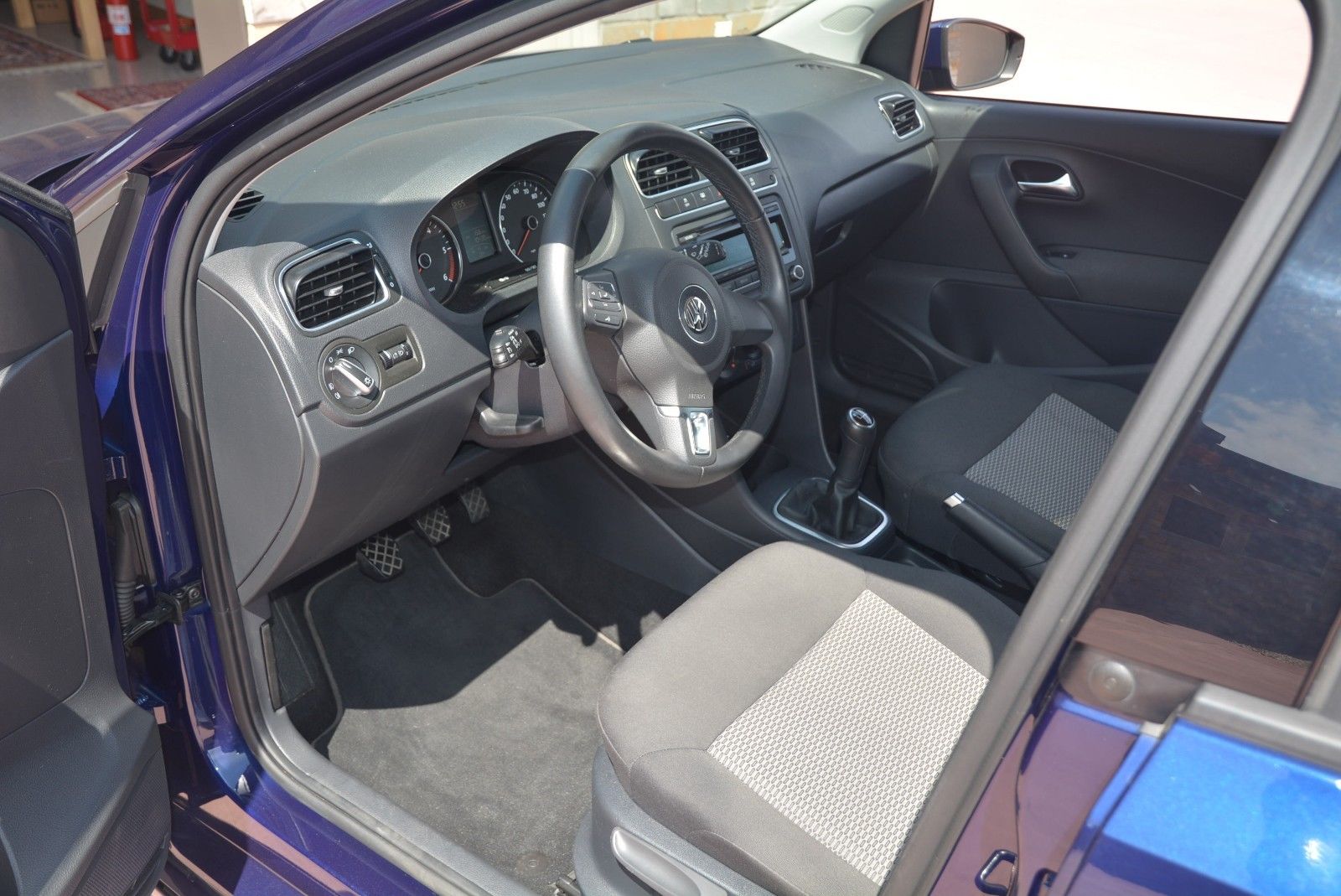 The reserve here is $8K. It cost me more than $8K to buy the car . . . in Spain. I will eat the shipping expense to get it here and titled. If $8K sound reasonable to you, and it certainly should, contact me and I will get you taken care of.

This Polo is the only one of its kind in the States, I believe. It represents the pinnacle of diesel technology for VW.

I went to Spain to find this car. Once bought, I had it shipped over here. The shipping cost more that the car did, by quite a bit. I have driven it around a bit, and it is quite the sweetheart! It weighs 1000kg. All the parking scratches on the rear facia disappeared after I had the facia repainted. The car has 11,000 miles on it, virtually new.

I had the UK's leading chip tuner give my ECU the "Performance" reflash. "Performance" is sort of a funny description for a 1,200cc car. This car isn't fast – it pumps out around 80 hp here at 6000′, supposed to make 95 peak at something closer to sea level.

I also sourced a mph instrument panel and made that work. The outside temperature gauge reads in Farenheit, and the odometer now reads miles.

Driving around town is great with the Polo. It is shorter and narrower than almost every car on the road, and weighs 1000 kg., so "nimble" is the word. It is easy to park also, for the above reasons. It is also great on the highway, where you can hardly hear the engine at 70. It gets over 40 mpg, but not 60-70mpg. There is a price to pay for a car that doesn't pollute, doesn't smell bad or smoke, and that price is mileage in the 40s. I have never taken it for a long drive on the open road – there, it may do way better than 40s.

It features start/stop for just a bit better mileage. It has manual seats and no seat heaters. The Polo is the "stripper car" of the VW lineup, just what I wanted. No human hands have touched the spare tire. It was a one-owner car, and he would put his kid in the car seat in the back and drive to work in Barcelona. He had four cars and one needed to go, the Polo. Something about looking under the hood and seeing three "intake runners" molded into the engine cover warms my heart.

If not polluting isn't your thing and performance is, then there are many things to do. The diesel particulate filter can be swapped out for a straight downpipe, then the ECU needs to be reprogrammed to NOT run rich periodically, which burns out all the particulates in the DPF. You can also do EGR block-off and again reprogram the ECU for this mod. At this point, I don't see why this lovely thing won't get 60-70 mpg. UK-based tuning houses are your friend.

The above mods are pretty much what I did to my '02 ALH-engined Golf along with lots of other airflow resistance reduction changes. The end result is that my '02 is fast as stink (for me, at least) and gets 40+ grinding around town and up and down my canyon road, substantially better on the open road. Of course, it smokes and doesn't smell that great in my garage!

It is your choice. People in the UK have all this stuff figured out to make the Polo 1.2 sing. Please contact me for more information, thanks!

Someone else now has a chance to own the only Polo TDI in the country. Note: VIN is for my '02 TDI, this site wouldn't put the ad through with the Polo's vin.

The car is titled in Montana and is insured, so all the tough work is already done for you. Please contact me about titling and getting inspections.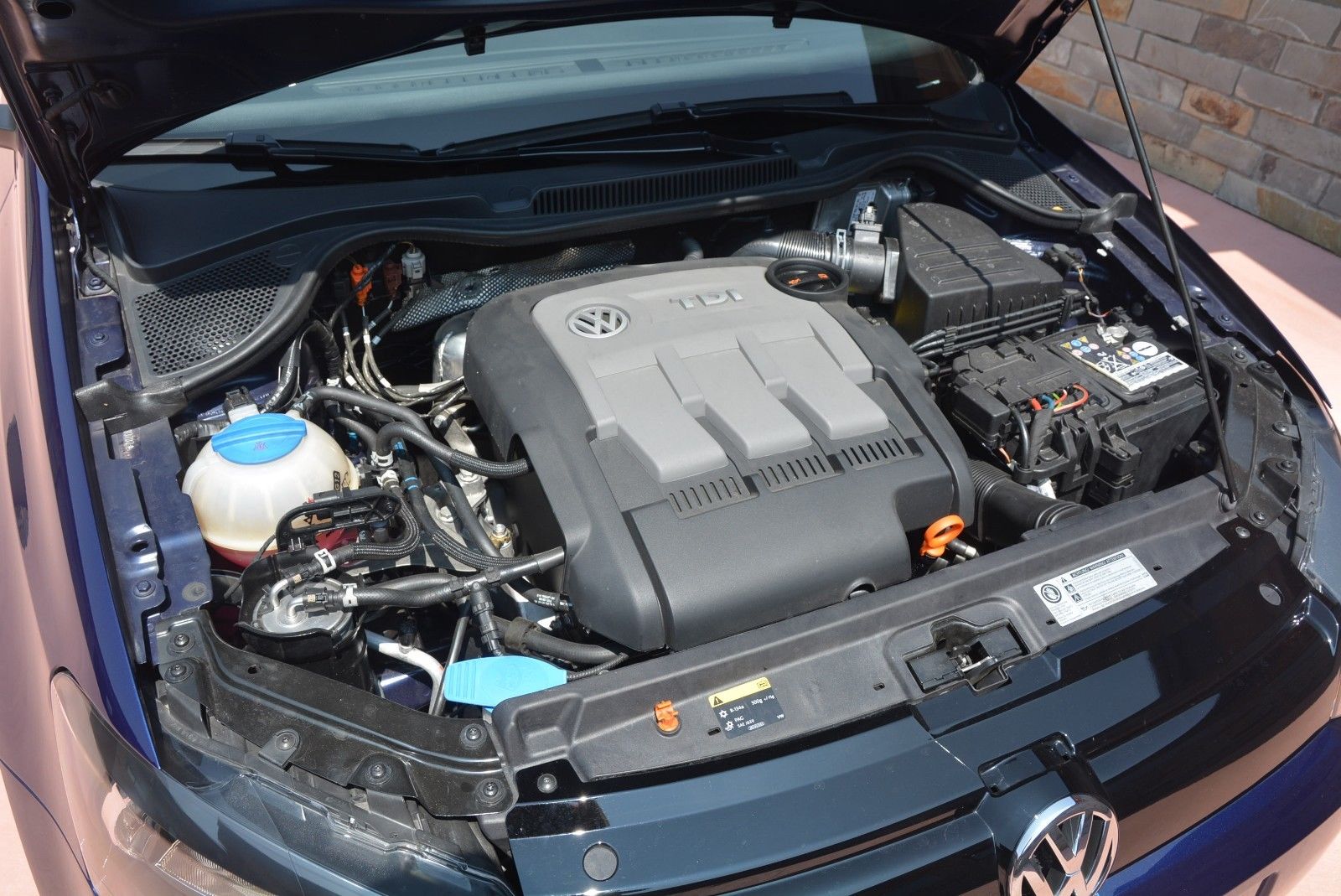 I'll be honest, I find this one a complete head-scratcher. Certainly it's possible to apply for a variance on a Euro car, but usually it's easier if it's a chassis which already exists in the U.S. and has an engine which already exists for U.S. production. For example, the B5 RS4 wasn't a heavy lift, but the R34 Nissan Skyline is (or at least, is moreso). Since neither the Polo nor the 1.2 TDi came here, I imagine there was a lot of paperwork to fill out and hoops to jump through. I also bet it wasn't cheap. And, it came over in the midst of the Volkswagen TDi debacle, as if to make the story even stranger. Further, it's not like a 11,000 mile 2013 Polo is cheap to being with. I mean, they're not the most expensive cars – here's a 2013 with 21,000 miles on eBay UK for GBP 4,795 ($6,250 today). Plus important and plus fees, this seller's suggestion that he'll part ways with this car for $8,000 seems quite reasonable if a bit strange after all the effort. It's claimed titled in the U.S., should be a hoot to drive, won't break the bank, gets great mileage and will certainly raise eyebrows at your local Euro show. For an efficient commuter that's an unusual set of characteristics, for sure.
-Carter