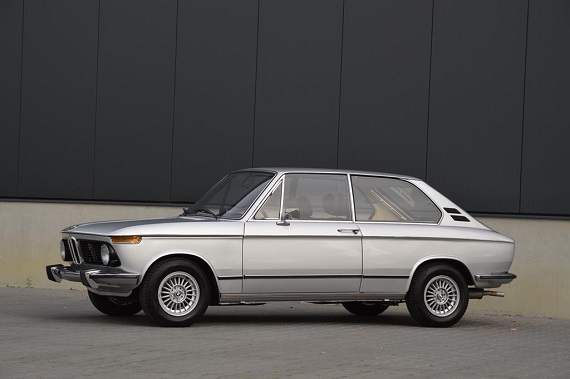 Long before "Clownshoe" mania, BMW had another slightly off-beat hatchback in its lineup. The company recently spent a fairly sizable sum advertising the lineage between the new 2 series and the original 2002, but as generally impressive as the new 2 is, the one thing lacking is a model similar to the E10 Touring model. Okay, the F45 and F46 tall hatchback models channel a bit of that, but let's be honest – they're not exactly what enthusiasts love. And similarly polarizing is the Touring model in the E10 lineup. The Michelotti design channeled some of the GT feel from the Glas acquisition, but while the fluid lines of the 1600GT worked well in a low slung sports car, moving to the taller and more upright E10 platform gave the Touring slightly odd dimensions. Shortened by about 6 inches and with additional glass, the Touring had modern conveniences like split-folding rear seats and was available in five different engine configurations over its short three year model life. From 1600 to 2002, the model designations referred to the engine capacity – imagine that! But the top of the heap was the 130 horsepower 2002tii Touring – for enthusiasts, one of the rarest variations of the E10 made: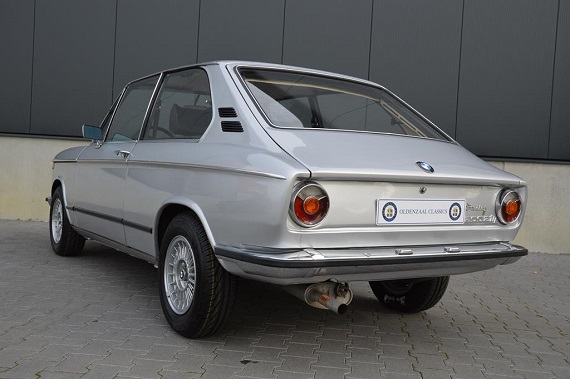 Year: 1974
Model: 2002 tii Touring
Engine: 2.0 liter inline-4
Transmission: 4-speed manual
Mileage: 87,612 mi
Price: Reserve Auction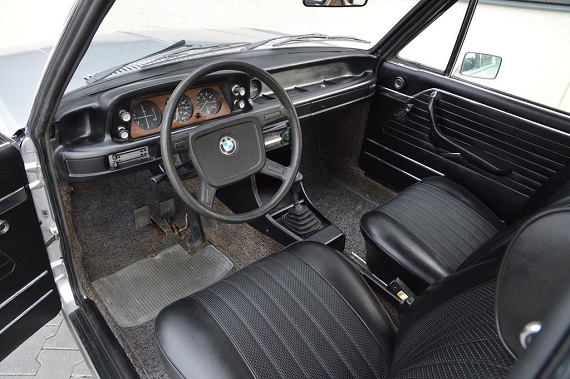 Very, very good BMW 2002 Tii Touring. Where could you find a good Tii? And then as a Touring? Very rare!

This is an 5/1974 Tii Touring. An original german delivered car, still featuring a german title. The car has been off the road since 1997 and after many years of being in a garage the car is ready for the streets again.

The car has recently been restored by us, Vintage BMW specialists. We specialize in these cars and have worked on many 2002's, Tii's, Turbo's and CSi's.

The body has been fully repainted in its original color, Polaris Silver Metallic. The paintjob was done beautifully; very straight and true, very good panels gaps and a perfectly smooth finish. After the gorgeous repaint the car was built up with many new parts. The bumpers were brand new NOS chrome parts, mounted with new rubbers. The windows seals and trim have been renewed, new emblems, all new chrom trim around the car. Much love, money and attention was put into the built of this Touring.

The interior is still very original. Carpetting, headliner, doortrim and dashboard are still like in 1974. Very rare in this original condition.

Technically completely sound: Fully overhauled braking system with all new brake cylinders, hoses, and brake Lines. 4 brand new powdercoated original BMW wheels with 4 brand new Uniroyal tires. New fluids in braking system, engine (incl. filter), gearbox and differential. The engine had a major, major service. Sparkplugs, plugwires, distributor cap + roter, breaker points, all new water hoses, new Battery. It features the original engine (matching numbers) and the cylinderhead was overhauled. We have properly set up the Tii injection pump so the car runs and idles great.

The car runs great and idles perfectly. Suspension and braking is like it should and it really gives 'Freude am Fahren'.

Many pictures below!

The car comes with its original set of keys, it's original german Fahrzeugbrief (German title) which proves it was off the road since 1997, the original Tii instruction manual. The car was valuated by classic car valuator Mr. Salco Hoogeweij (KFZ Oldtimer Sachverstaendiger Hoogeweij, google it, i may not place links). The condition of the car was rated at a 2+ (Near perfect, Classic Data) and the worth at €32.500,-.

All pages of the valuation rapport are to seen below, it's in German though.

To conclude: this is an original 2002 Tii Touring deliverd in Germany, with german documents. The car has been restored. There is no rust on the car and it can be driven directly.

The seller:

I'm selling the car through my company Oldenzaal Classics B.V, you can find me using Google, i can't place links due to Ebay Policy. I mainly specialize in Vintage BMW's

I'm a dutchman, my company is dutch. The car is located in Oldenzaal, The Netherlands. You can reach me on 0031 6 5521 2828 between 9:00 and 22:00, Dutch time. You can always contact me with questions about the car. Please mail me with any questions. I'll try to answer asap.

I have sold many cars in europe but to the USA as well. Ofcourse i will help in shipping and insuring the car in transport.

The buyer must contact me within 24 hours after end of auction. A deposit of 10% needs to be paid within 3 days via Banktransfer (No paypal). Then we'll discuss finalizing the deal.

For shipping qoutes just send me an email.

Examples below:

Jacksonville FL / Baltimore MD

All incl : ~1000 USD

Jacksonville FL / Baltimore MD / Brunswick GA

All incl : ~1200 USD

Houston TX

All incl : ~1300 USD

San Diego CA

All incl : ~1400 USD

Tacoma WA

All incl : ~2200 USD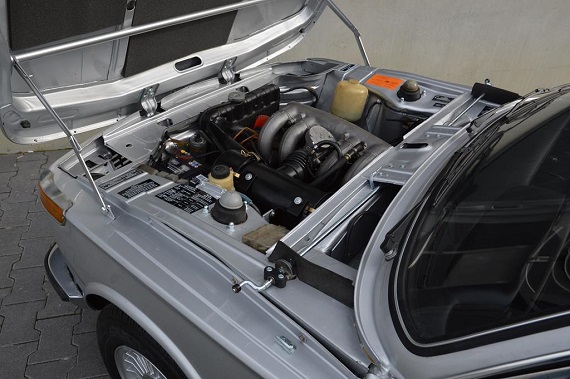 While the total reported number of 30,206 Tourings produced doesn't sound particularly limited, when put into the context of over 800,000 '02 models made worldwide the rarefied nature begins to show through. However, when you take the next step to tii Tourings, the numbers get quite small – 2,428 1971 models, 1,867 1972s, 1,269 1973s and only 219 1974s were made before the curtain closed on production. If my math is right, chassis 3430715 is the 9th from last Touring produced, with 3430724 being the final example. Although there are some minor condition issues such as pitted chrome and soiled carpet, overall the presentation of this example is top notch and it's certainly collector status. As with the E30 M3 Convertible from the other day (and the same seller), you'll have to import this car so add a few thousand dollars onto the final price. Speaking of, the bidding is relatively slow on this example and the reserve is still on; we can guess from the included valuation that the seller is probably looking for in the neighborhood of $35,000 – $36,000 for this car. Does that sound like a lot for a 2002? Perhaps, but ultra-clean tiis trade for considerably more than that amount and this Touring is much more rare. Unlike the Clownshoe, though, these Tourings don't seem to capture top value in their chassis market – that would be reserved for the currently unaffordable Turbo models with top-tier examples valued at $100,000 or more. As such, it's a relatively affordable and unique bit of BMW history with ties to the current trends. If classic BMW value trends continue, don't expect these Touring models to remain affordable much longer.
Production numbers came from the 2002 Terraweb site.
-Carter