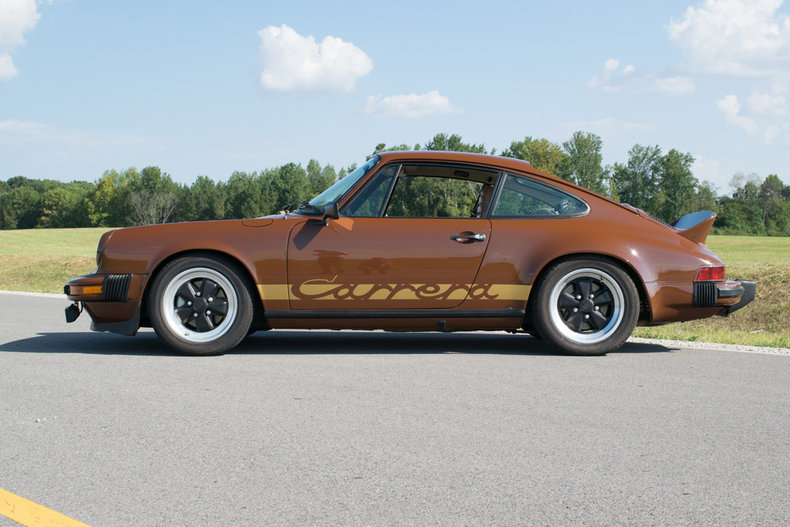 Here we have a Bitter Chocolate 1974 Porsche 911 Carrera Coupe. It has a Cork leather interior and what look to be Gold accents for the Carrera script. It's stated to have 81,519 miles on it, though the seller notes that the mileage cannot be verified and thus they are selling it as "true mileage unknown." In truth I thought that was a different Carrera; one I had featured more than three years ago on offer from the same seller. I was curious why it had not sold in all that time and figured I'd check in on it again. Lo and behold it's a different car that just so happens to be the same model, the same model year, and in a nearly identical color configuration.
Bitter Chocolate is not going to win any awards for most favorite Porsche color, but it does show surprisingly well on these early Carreras. It's a color that fits the period and the gold accents really stand out. I wish this one had the color-matched gold wheels as that previous Carrera did, but that's something you probably could change if you so desired. Overall, for a vintage 911 that doesn't tend to be the most popular, in the right colors these Carreras do attract a good bit of attention.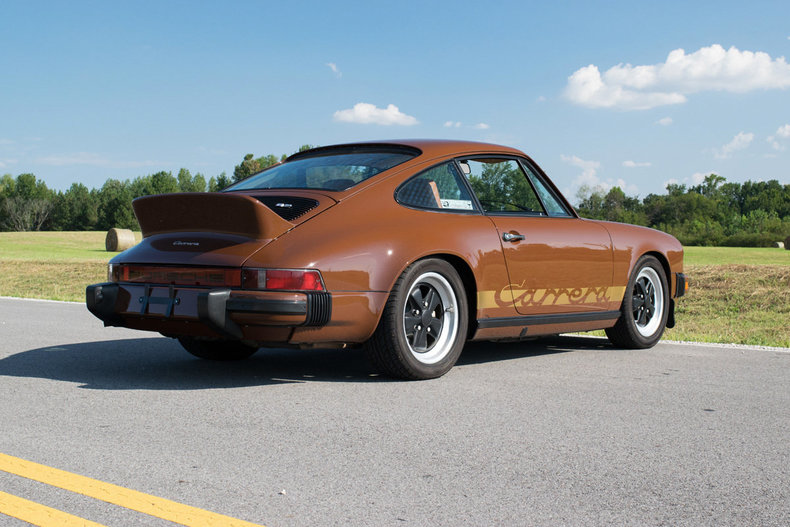 Year: 1974
Model: 911 Carrera
VIN: 9114400260
Engine: 2.7 liter flat-6
Transmission: 5-speed manual
Mileage: 81,519 mi
Price: Reserve Auction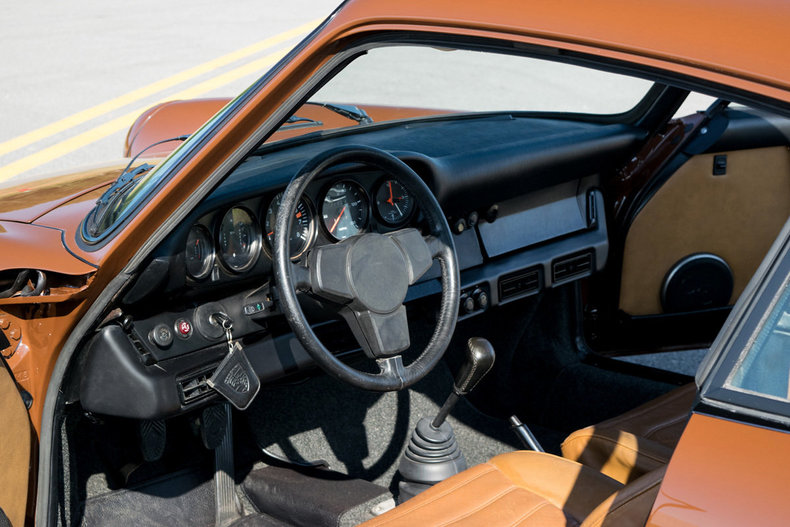 Rare #260 of #528, 2 Owner, Sunroof Delete 1974 Carrera Coupe

Numbers matching with COA. Original US Carrera, #260, sunroof delete coupe.
Vin # 888-417-2382, Motor # 6341472, Build Date 11/73. Â 81,432 miles.
Rust Free CA garaged car, purchased new at Neillo Porsche in Sacramento, CA.
This is a two owner car. The second owner is a well known industry enthusiast (owner/creator @ Performance Techniques)and had the Carrera since 1976.

I am sure I am missing something. This listing should give you a pretty good
general idea of what we have here. I am happy to discuss all the pros and cons with those interested in an opportunity like this. Priced realistically for the early Carrera market.

*NOTE: The miles shown on the odometer of this car are believed to be accurate, yet we do not have sufficient documentation to prove such explicitly, thus this car will be sold TMU (True Miles Unknown).

Feel free to call or text any questions 256.702.5185 or email: (*walk around videos available on request).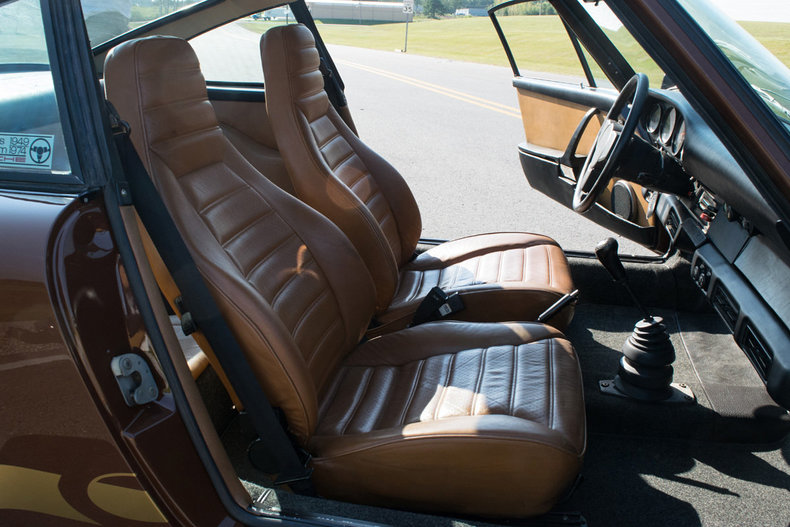 I know many people often wonder why it is that these Carreras command so much more money than the 911S of the same year. It's a reasonable question given that both models shared the same 175 hp engine and generally performance between them isn't much different. The Carrera is a much better looking 911 and does share some relationship with the much more expensive European models, but there is a very good reason why the Euro Carreras command the prices they do. They share their 2.7 liter mechanically fuel injected flat-6 with the Carrera RS and that relatedness drives prices up significantly. The US Carrera only shares its appearance with the wider rear and duck-tail rear spoiler. Still there weren't a lot of these Carreras produced and that fact, combined with the better looks, does tend to raise prices.
This one shows in pretty good condition. The exterior doesn't have the same pop to it that the previous Bitter Chocolate Carrera showed, but it generally looks in nice shape. The interior too looks in good condition, but we don't see a lot of it to really come to any definitive judgement. The exterior has been resprayed at some point in this Carrera's life, but the Cork seats are said to be original. It is a sunroof delete model and also appears to be a radio delete as well, though the seller makes no mention of whether that latter fact is original to the car. If both aspects are original that does provide an extra dose of rarity.
Generally speaking I do like this Carrera and really like the way these look in this color combination. Priced at $88K we'll have to see whether this auction, which currently sits at a paltry $18,300, can reach the likely reserve. That's definitely a high ask, especially given the statement regarding the mileage, so I'm not sure we'll get there, but it'll be worth watching.
-Rob