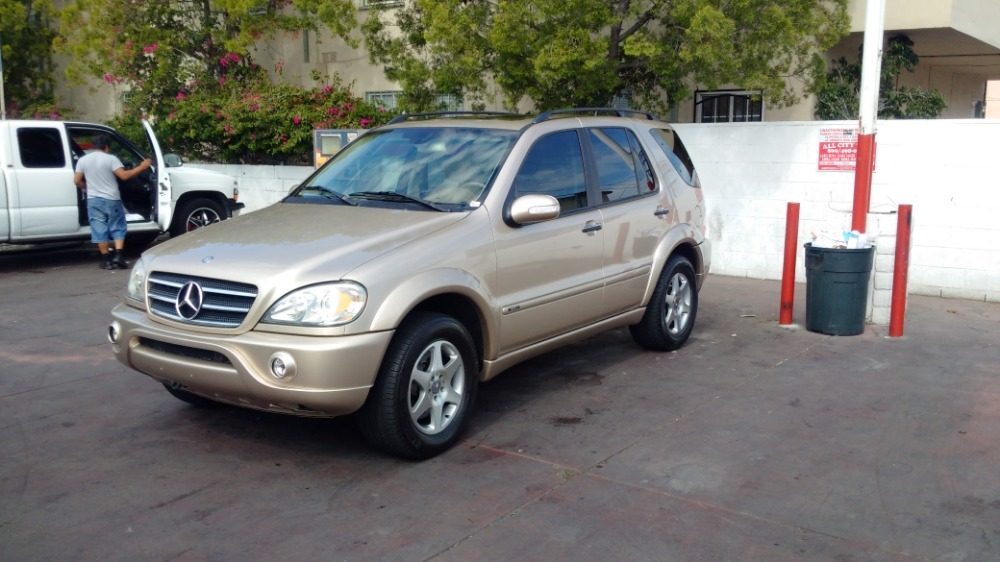 Last week I looked at the cleanest 2002 Mercedes-Benz ML55 AMG that I've seen and the comments on it were a mixed bag. We actually had a few owners of ML55s chime in and report their experiences with them. There were no "Alabama trashcan" comments, but we were awfully close. I thought that would be the end of me looking at the W163s for a while outside of something really crazy and it turns out something crazy did pop up. This 2002 ML500 in California comes with an impressive 325,000 miles and looks like it has about a third of that. Chalk it up to some loving owners and the California climate for keeping this thing looking as nice as it does but maybe it is time to give the W163 some credit. Just a little?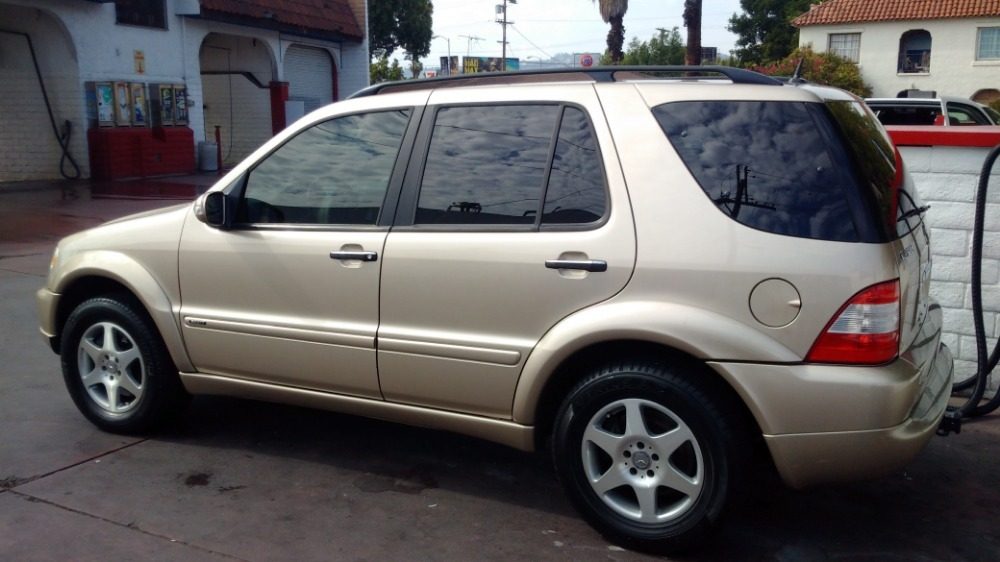 Year: 2002
Model: ML500
VIN: N/A
Engine: 5.04 liter V8
Transmission: 5-speed automatic
Mileage: 325,000 mi
Price: $2,999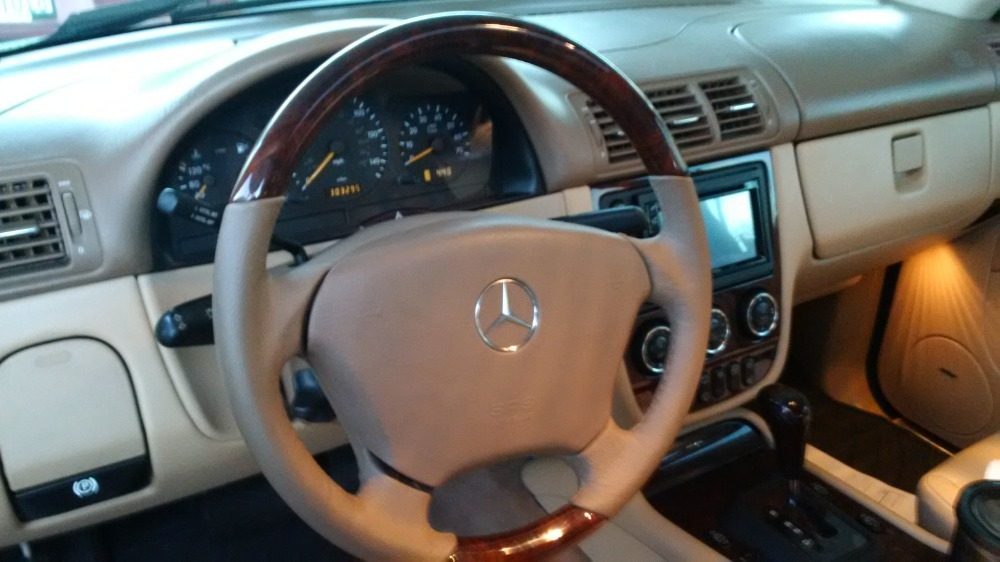 This is an EXTREMELY rare, 2002 Mercedes ML500, Sport Edition. It has been in my possession since 2004, when it had 30,000 miles on it. It has a CLEAN Title/

It has been meticulously maintained, serviced, and garaged all of its life. It was primarily was driven on the highway until coming to Los Angeles. The interior is in immaculate shape. I also have 90% of the service records.

This car has been an absolute joy to drive, never misses a beat, has never left me stranded, and has one of the most solid engines (the M113 V8), and transmissions (the 722.6) that Mercedes has ever made. I am selling the truck as had a baby and looking for something newer while transporting precious cargo.

**For those specifically looking for an older ML, this is the 2002-2005 variant, which received a complete overhaul from the first generation of ML's Mercedes produced from 98-2001. This is known as the "facelift" model.

Happy to answer any and all questions. The datacard with all of the factory options is in the pictures.

In addition to the factory options, here are some recent upgrade/maintenance on the truck all done in the last 2 years:

— Updated radio with SiriusXM, Navigation, Bluetooth, Pandora, and Backup Camera (Car has 9 Bose speakers as well)
— Wood Steering Wheel
— New Shocks and Shock Abs
— 2 New Tires
— AC Compressor, Condenser, Expansion Valve, Dryer replaced @ 290k miles with OEM equipment
— New Battery
— New Fuel Filter
— New Power Steering Pump
— New Serpentine Belt, Idler Pulley, Water Pump
— New Spark Plugs & Wires
— New Valve Cover Seals
— New Radiator, Cooling Hoses, Coolant Reservoir Tank
— New MAF sensor
— New EGR tube
— New Thermostat
— New Engine and Transmission Mounts
— Transmission recently serviced with flush/fill, new conductor plate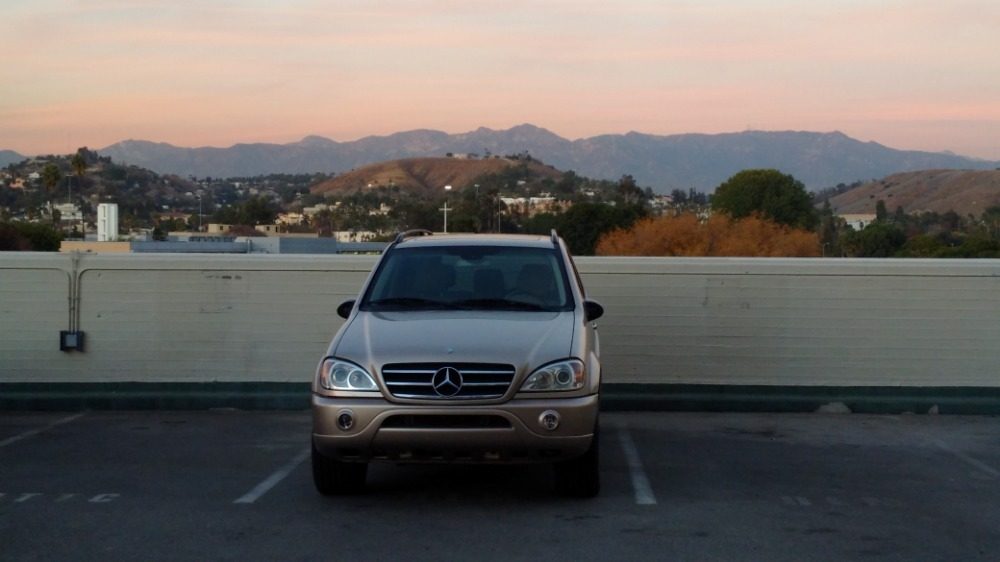 This ML500 actually has the Sport Package that is the same as the ML55 body with the bumpers and extended wheel arches. You also received a different set of wheels called the Evo 2 that actually look right at home on this W163. Bravo to this owner for keeping it for 300,000 miles and keeping it in excellent condition. Usually by now all these MLs look like they've been running around Jurassic Park for the past 15 years both inside and out. Even better, the owner did a giant list of repairs, including a full air condition system rebuild, to keep up with this car mechanically. I've said it before, the M113 V8 paired with the 722.6 transmission is one of, if not the most, durable engine and transmission combinations in Mercedes history. This just proves they can make it 300,000 miles or more without much fuss at all.
The owner is asking a reasonable $3,000 which I think is totally fair. The 325,000 miles will probably scare off a lot of people just with that number alone, but this one probably won't have trouble finding a buyer in Los Angeles. There are enough Mercedes lovers out there who can see how nice this thing and how little money it is for something nice. It isn't the most desirable color combinations in the world, but beggars can't be choosers when talking about $3,000 Mercedes. A cool example that I'm I got to see. I just wish it was closer.  
– Andrew