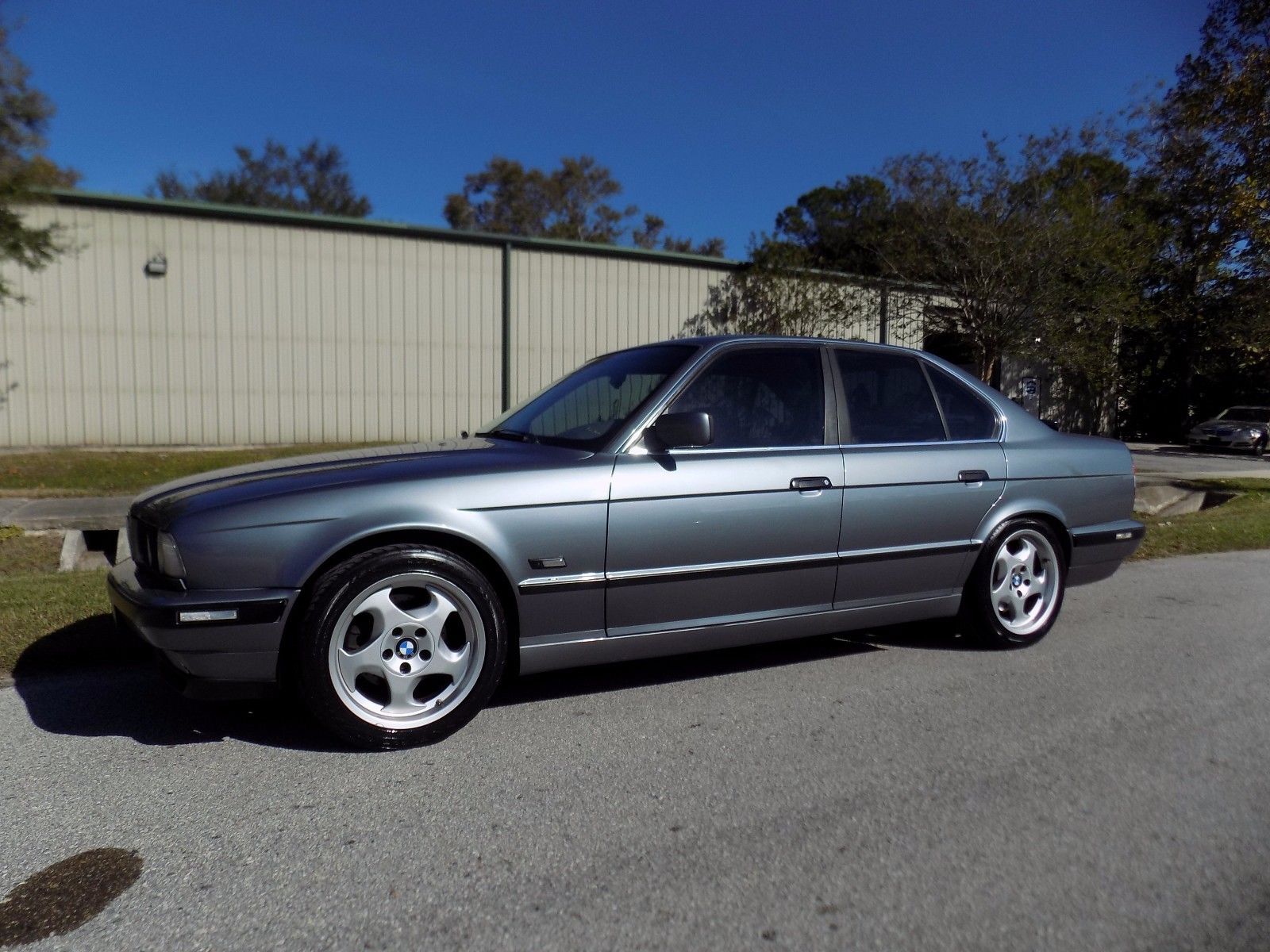 Update 5/28/18 – further price reduction from $14,950 to $12,995.
Update 3/23/18 – The asking price of this 540i has dropped from $15,995 in November to $14,950.
By the early 1990s, even though the S38 was an incredible engine there was no denying that it was from another era. BMW's new lineup of V8s – all-aluminum, quad-cam units were cheaper and easier to build, run and nearly as powerful – especially so in everyday use. As a result, BMW phased the S38 M5 out of production for the North American market. Yet there were still cadres of M-devotees who wanted to fly the 5-series flag here. The result was two special models for Canada and the U.S..
The more rare of the two was the Canadian market M540i. For all intents and purposes, it was a European-specification M5 without the inline-6 – they even moved production of them from Dingolfing to M's home base of Garching. In total, they built 32 of them – making them one of the least-frequently seen M products out there. It's no surprise that it's been quite a while since we last saw one for sale.
The U.S. market got a slightly de-tuned version of the M540i. Known as the 540i M-Sport, unlike the M540i it was available as either a manual or automatic and didn't carry quite as much M-content as the Canadian car. But you did get M5 looks, M5 suspension and M5 wheels – in this case, the M-system II "Throwing Stars" found on later U.S. production cars opposed to the M-Parallels found on the M540i. They were also not finished at Garching, but alongside normal E34 production. A reported total of 205 were produced for the U.S. market and we last saw one about a year ago.
So when today's car popped into my recent searches, I was immediately pretty excited as it appeared at first glance to be one of the elusive examples of the M-Sport. And it was certainly priced like one, as asks are usually in M5-territory. But was it love at first sight?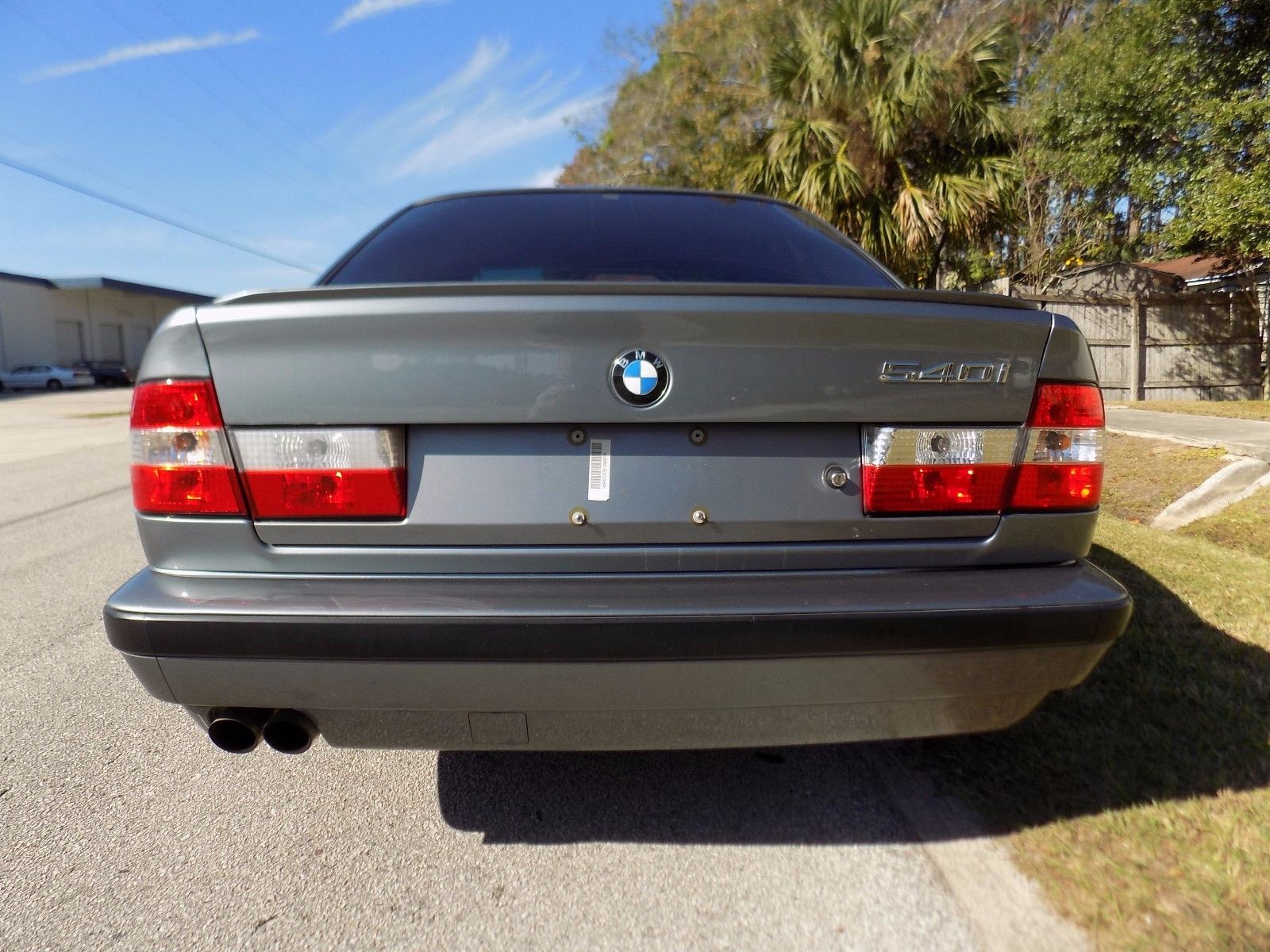 Year: 1995
Model: 540i
Engine: 4.0 liter V8
Transmission: 6-speed manual
Mileage: 154,806 mi
Price: $12,995 Buy It Now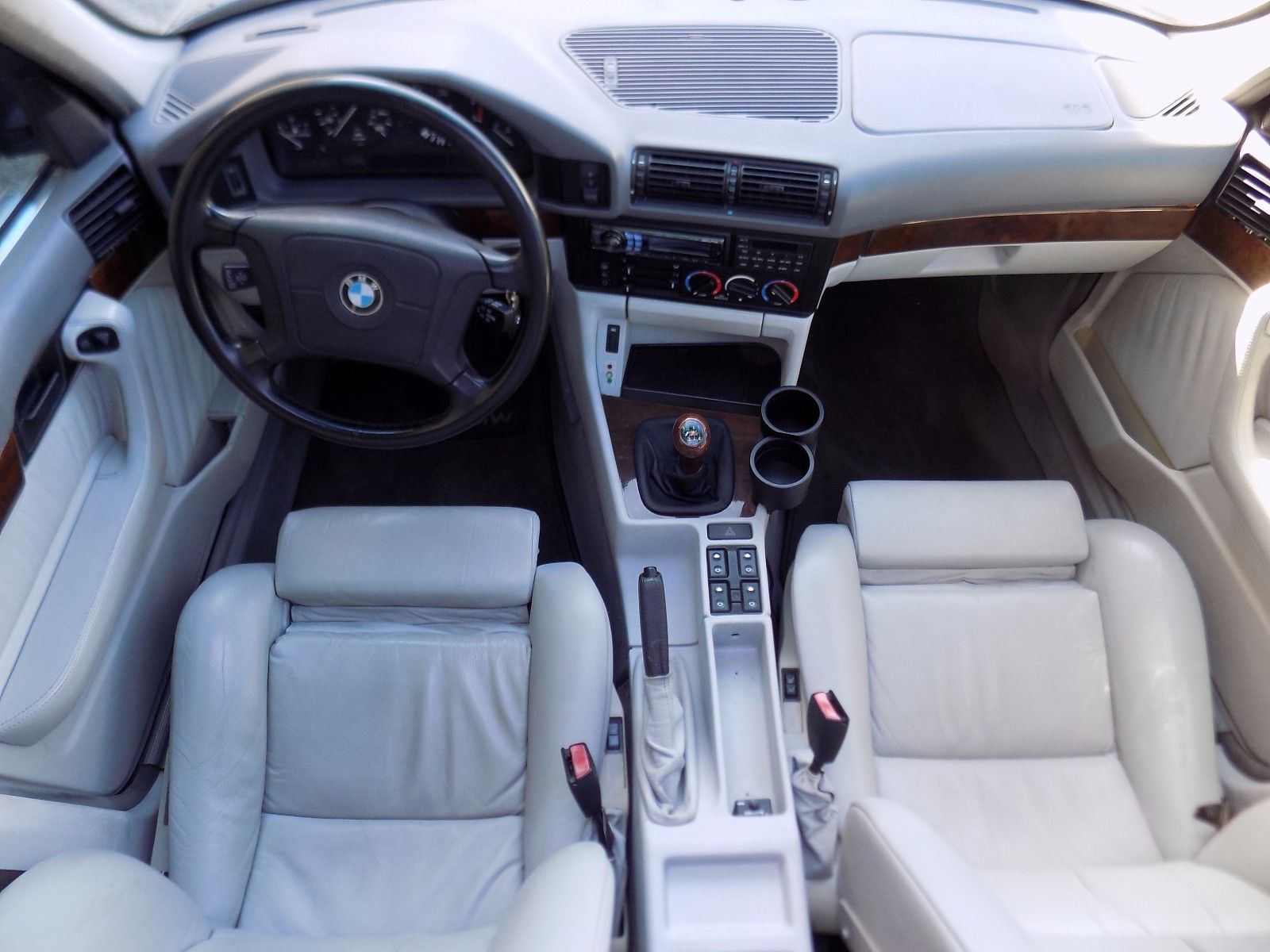 Please scroll down to see 80 plus pictures of this beautiful 1995 BMW 540 I 6 speed highly serviced 67 k miles on replacement alusil engine

I am listing my Beautiful 1995 BMW 540 I 6 speed for sale. This is no a easy decision since i have owned it for over 7 years. The car is everything you would want in a 5 series and more. I bought it from a Pilot in Colorado and he always kept the car in his Hanger . He was a true enthusiast and so am I. This car was always babied and detailed. Serviced when needed and never been in a accident. The original miles on the Body is 154,806 . But I replaced the Original Nikasil engine with the Hard to find Alusil that came out of damaged car that was hit in the rear. The engine had only 66,945 miles when i purchased it. Read below for what I did. This car is very rare Because of what was done and how beautiful it looks today..

The paint is called Arctic Grey and its stunning. Its very glossy and shines amazing throughout. There are no dent's or scratches . Overall the car show's very well and will not disappoint it's new owner. The undercarriage is Spotless . I mean Really clean . No Rust . It's bone dry no leaks whatsoever . All the suspension is very clean as well.

The light grey leather is Stunning. It almost looks white. The Sport Seats are super soft and supple and show no wear. The carpet is excellent as is the door panels. The dash is pristine as is all the wood. Its very glossy and crack free. The shift knob is also wood and it lights up at night showing the 6 speeds along with the M logo. Its amazing. Overall the interior is excellent and looks like a low mileage car.

Inside you will find everything to be working properly. I replaced all 4 window motors and regulators. They all work perfect now. The climate control switches from Heat to ice cold Ac. The power sunroof works perfectly. All the lights in the display are really bright and the pixels are clear as well. Dual Power heated seats with memory and cruise control complete the power options of this car. The stereo is a Alpine Cd player with I pod connection and Factory CD changer in the trunk. It has a 10 in Sub in the trunk along with a AMP to make it truly sound amazing . I do have the Original BMW Cassette radio that comes with the car. The car has a Built in Passport Front and Rear Radar Detector as well.

Now for the cars mechanical history .The engine swap was done less then 1500 miles ago. 68,240 miles on current Engine. I had Auto Bahn Performance in Fort Lauderdale do the engine swap and I also rebuilt the transmission with all new Syncro's. When we got the New Alusil Engine I had them completely go through it. All new seal's new water pump , New Valve cover gaskets , New Injectors and seals , New Cruise control cable , They did a Compression check on the new engine and each Cylinder was over 200 LBS these specs are almost as new. I was so excited to have finally found what I was looking for. This car is a Monster and has a ton of power. It has a K& N air set up with a Dinan Chip and I had the Exhaust done Custom with a Magna flow muffler deleting the Cat's as well. It sounds Amazing and has the true V8 growl but not Obnoxious. I would say it has over 325 HP and it truly drives better then any 80 's 911 and its a sedan. The car is lowered with H&R springs . Drilled rotors with Ceramic brake pads that make it stop with ease. The suspension is my car is super tight and you can take a corner at 100 mph and it sticks.It rides on 17 " M throw star wheels with excellent tires . I know my emotion cant be seen through the computer but I am looking for the right person to want this car and love it as Much as I do. When you drive it you will never want to get out of it. Its truly the best daily driver on the planet and has monster power and needs nothing in the way of service for many years to come. I know people might think he is Crazy to ask what he is asking. But try to build a car of this caliber. 1995 Being the last year of the E 34 540 6 speed and not many Manual cars were made. Now throw in the color combination which is stunning in itself.

So if your a enthusiast like me and want a Car you can drive every day and have amazing performance and one that is super Reliable then here is your New car. I spent over 10 k to make this car what it is today and I am proud of it. If it doesn't sell I will happily keep it in my collection and keep enjoying it. Like I said I would drive this car anywhere and everywhere and know it will never let me down.

Please read my feedback as I take pride in selling great cars. It's not often I sell a car that I have so much love for. I am moving onto a 560 Sec Amg coupe that will hopefully not bore me. Please call me if you have any questions about this amazing car. Steve 954-464-3515

I have clear title in my name. Perfect car fax . Original air box Bmw tool kit along with reset tool .. Original Radio and BMW Sun Visor. I have receipts from Auto Bahn performance for the work that was done to my car.

I hope to find one lucky person who values this car as Much as I do. There is no way you will find a car of this caliber for less with this type of performance.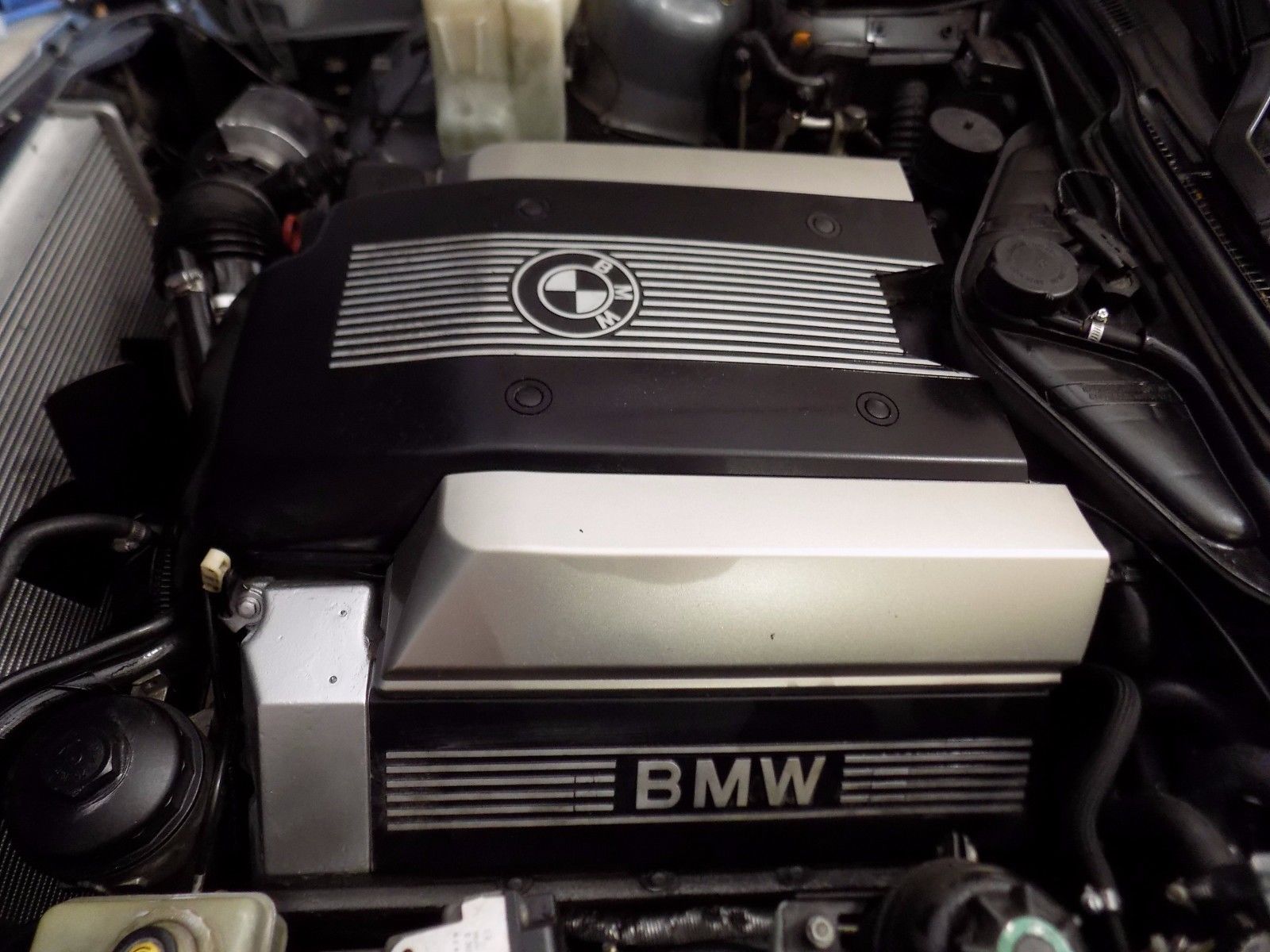 The more well-versed E34 fanatics by now have already started typing shouty comments about how this is not a M-Sport. They're right. The dead give away from the outside is the lack of the M5 mirrors and air dam, but it goes to show how convincing just adding the M-System II wheels can be. Some may further be incensed by the use of the term "Sport" after 540i, since BMW occasionally did and occasionally did not do so. They also interchanged the use of "Sport" and "M-Sport" on the later 540is. But as an early 540i Sport package, I think that properly this car can wear the title. It was produced in November 1994 at Dingolfing, and was opted with ASC-T (214), a leather steering wheel (240), passenger airbag (243), electric steering column adjustment (245), alarm (302), electric heated sport seats (459,481,494), telephone prep (640,686), CD prep (694), and M-Sport suspension (704). The Arctic Gray Metallic (269) over Silvergray Leather (L4SH) is a great combination.
This car deviates from stock with a Alusil engine swap with far fewer miles than the chassis. It seems well documented by the owner and included a transmission refresh at the same time. It's further been chipped and has a free-flow exhaust. The car doesn't have the original M-Sport suspension anymore either, with lower H&Rs replacing the standard springs, and gone too is the original radio. For all of the love and expensive maintenance that has been poured into this car, the result looks to be above average for a 5 of this ilk and a lot of heavy lifting has been done. Now, that said – is it worth nearly $3,000 more than the almost perfect example with less than half the mileage I looked at a few weeks ago? Perhaps for the right person who wants this exact car that might be the case, but I'd suspect that person already owns it. Since the $15,000 example with 67,000 miles was a hard sell, my guess is that this car's asking price will have to come down quite a bit before it changes hands.
-Carter