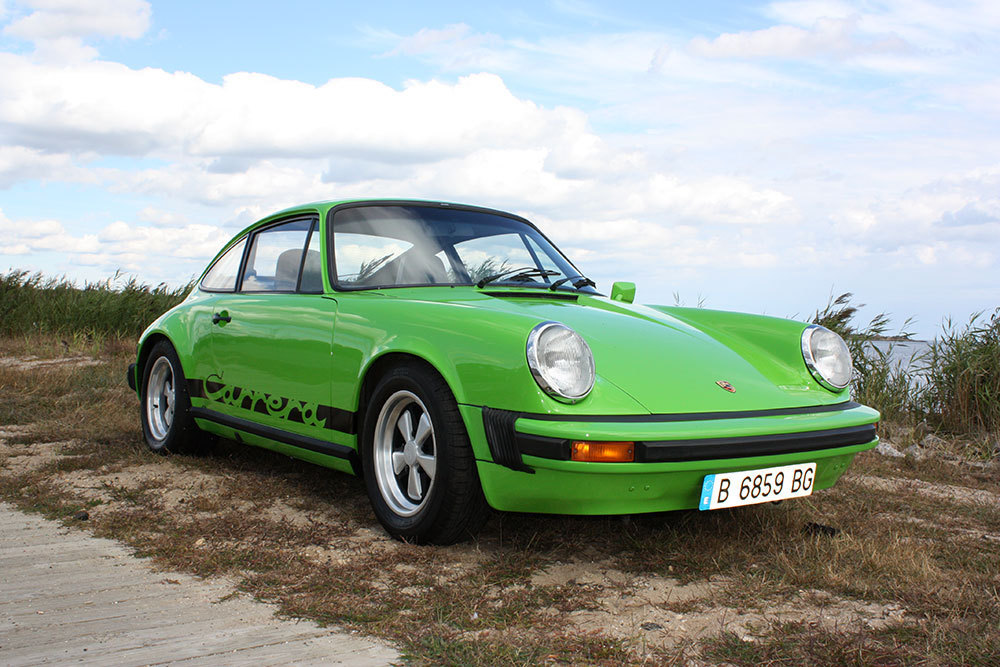 Here in the US, the 1974-1977 911 is the red-headed stepchild of the 911 lineage (at least among collectors). These cars featured neither the original long-hood design of the pre-1974 911 nor did they possess the fuel-injected 3.0 liter engine and 915 transmission of the 911SC. As such, they remain confined to no man's land. There is, however, an exception: the Euro 2.7 Carrera, which utilized the 2.7 liter MFI engine from the 1973 Carrera RS. Rather than the 173 hp produced in the top of the range 911S of the period, the Euro model's engine produced 210 hp and had the same widened rear fenders and lower weight as the RS Touring. Which brings us to the car featured here: a Lime Green(!) 1975 Porsche 911 2.7 Euro Carrera Coupe.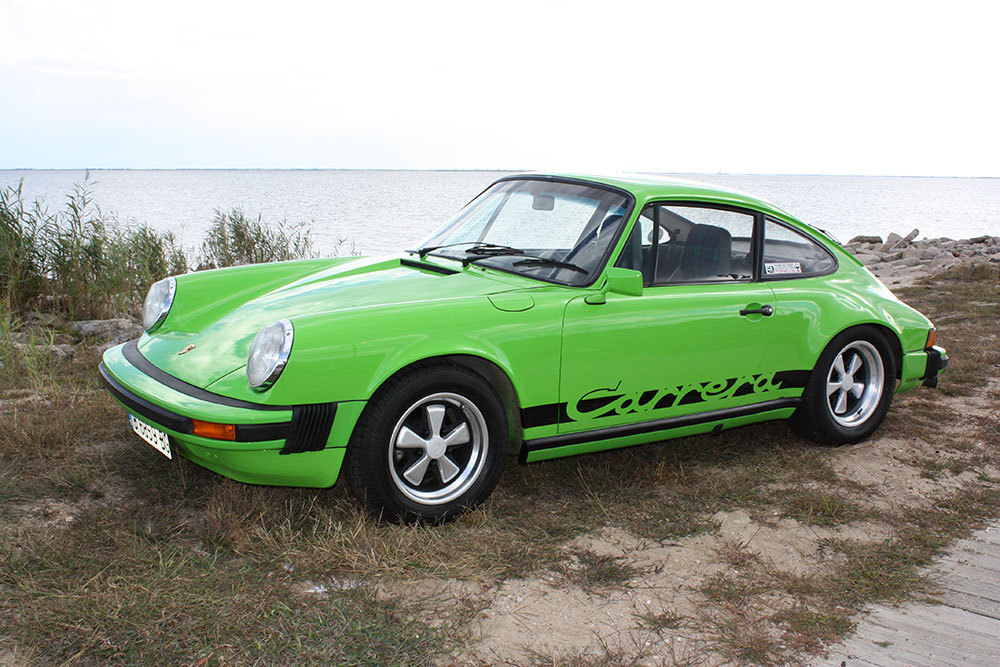 Year: 1975
Model: 911 2.7 Euro Carrera Coupe
Engine: 2.7 liter flat-6
Transmission: 5-speed manual
Mileage: 86,685 mi
Price: Reserve auction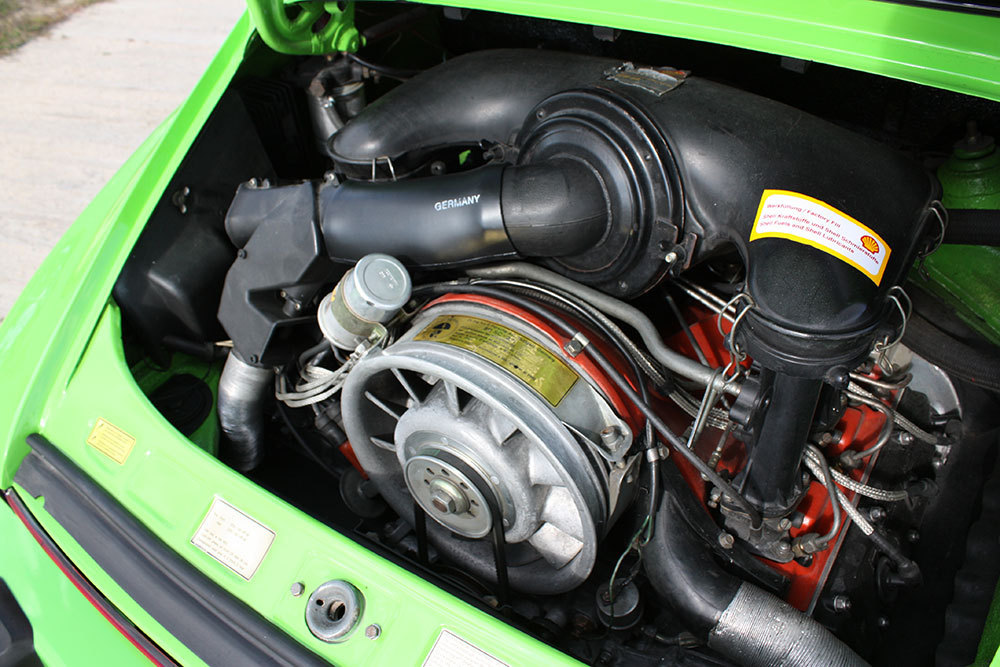 Beautiful and rare Lime Green 2.7 RS MFI Carrera in Excellent condition throughout. Recently imported from ideal European climate. Older, very nice paint. Excellent interior. 7 and 8 inch Fuchs wheels with new Pirelli P6000, Legendary 2.7 Mechanically injected 2.7 RS runs and drives very strong. More pictures here: Porsport.com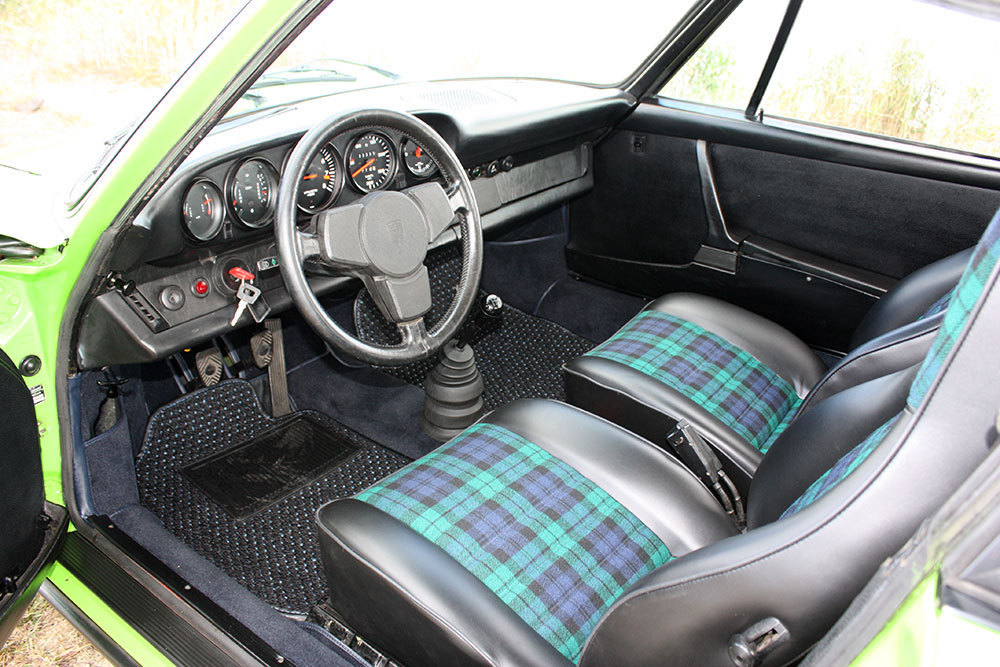 The seller of this car has left the buyer to do a lot of the leg work to determine this car's present state. It looks good and the Lime Green paint is such an eye-catching color on the classic 911 body. The interior is…interesting. I'm not sure I've come across a scotch plaid interior so it's certainly rare! Otherwise, the interior looks to be in equally good condition as the exterior and given the cleanliness of the engine compartment I would hope this is a well maintained example. It needn't be stated that any serious buyer will want to know the full state of the mechanicals and make sure that the service history has been suitable. I have seen these cars listed anywhere from $80,000 to $200,000 so I will not hazard a guess at a reasonable price for this particular car, but bidding is currently at $70,100 with reserve still on. Value aside, this a rare and eye-catching car that would be a joy to drive, but will likely come at a very steep price. I definitely will have my eye on this one to see if it sells.
-Rob