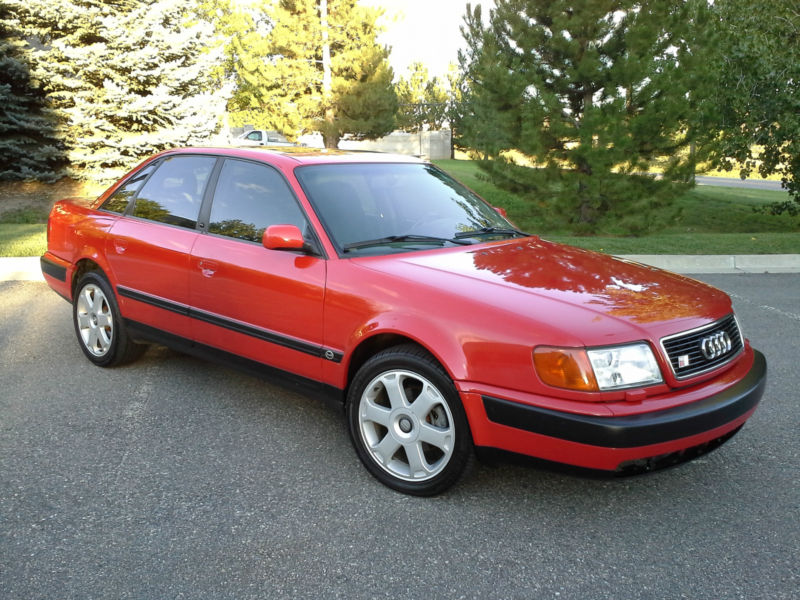 Last week I wrote up one of the nicest S4s I've seen in a while; and like death and taxes, immediately afterwards another popped up. Point to you, Internet Gods. It got me thinking a bit, though; prices of the three first generations are all falling into line with each other, with good examples of early cars rising, B5 generation static and affordable, and the B6 still falling slightly. It offers a unique chance to own one of three cars with the same name, same purpose, and same manufacturer but very different personalities. Today's 10K Friday then is between the venerable C4 1994 S4, the beloved B5 2000 S4, and the silky smooth B6 S4. Let's start where it all began with the 1994:
Year: 1994
Model: S4
Engine: 2.2 liter turbocharged inline-5
Transmission: 5-speed manual
Mileage: 82,651 mi
Price: $11,500 Buy It Now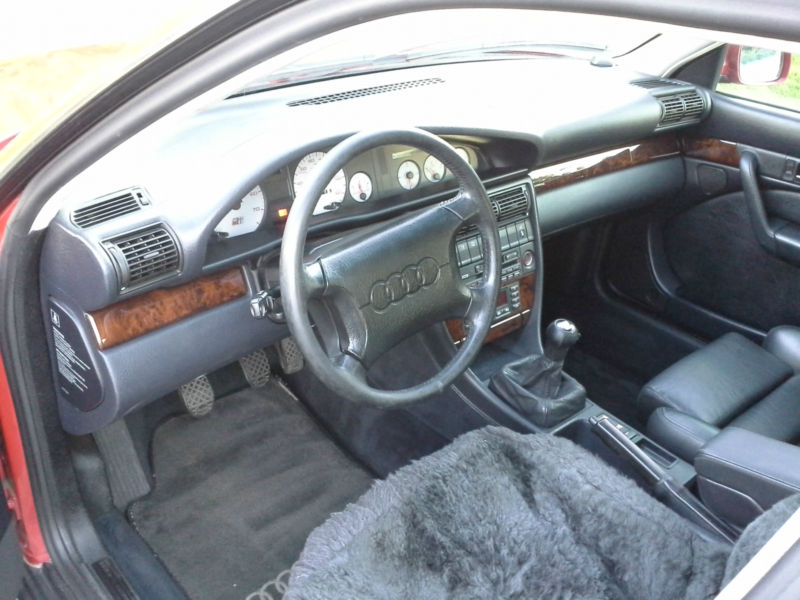 You are looking at an impressive piece of AWD German engineering that is advanced even by today's standards. This is an original Audi S car with the 20-valve 5-cylinder turbocharged AAN born of Audi's World Rally Championship heritage. It is increasingly rare to see this kind of S4 in this condition, color and low original mileage. I am a meticulous Audi enthusiast and have cared for the car accordingly.

Condition:
Mechanical – very good – No fluid leaks, maintenance is up to date, only synthetic oil (either Castrol GTX or Mobil 1) with BG MOA oil additive was used. The timing belt is up-to-date as conveyed to me by previous owner and good to go until 100k miles. I of course had my certified Audi mechanic inspect it anyway upon purchase and he confirmed the condition of the belt (good with no cracks/imperfections) corroborates this. November of last year I flushed all the fluids including brake fluid, transmission fluid and coolant (Audi red). The clutch is original to my knowledge, is tight and in great shape. I only ran Shell, Conoco or Diamond Shamrock premium gasoline.

Notable mechanical repairs under my ownership include: stainless steel brake lines installed, valve cover gasket replaced, starter replaced, new brakes and rotors two months ago, and new power radio antenna. NOTE: Pre-purchase mechanical inspections at local and reputable Audi shops are welcomed at the expense of the interested party provided my schedule will allow it and it isn't too much of an inconvenience. These must be completed prior to the close of the auction sale.

Interior – Immaculate. No rips, tears, odors or stains. The driver's floor mat is somewhat worn.

Body – very good condition. No dents or door dings that I am aware of, nor other imperfections. I wash it, wax it and condition the interior leather on a monthly basis if not more frequently.

Paint – Freshly waxed it looks brand new.

Upgrades – I've upgraded the brake lines, the wheels to the B5 S4 Avus 17″ wheels (perfect shape), had an aftermarket power antenna installed (black instead of silver) and the balance of the car is OEM.

Features: You get an AWD platform that excels in all weather conditions, a legendary and very reliable power plant in the 20-valve turbo, 5-speed manual transmission, wrapped in a gorgeous body and it comes with every option Audi could dream of for that year. It doesn't get much better.

History: This is an original Colorado car. The first owner bought it here, retired eventually and liked the car so much he took it to Hawaii with him. After a period of time there, he sold it. I believe I bought it from the second owner there in Hawaii and had it shipped back to Colorado, making me the third owner. I am selling it because I am saving up for a home purchase. This car comes with a clean Colorado title and clean Carfax available upon request. NOTE: This is my daily driver at present and mileage will go up accordingly.

Payment: This sale is an auction-style sale. To retain the vehicle, the winning bidder must provide a non-refundable $500 deposit via Paypal within 24 hours of the conclusion of the auction. The balance of the funds must be paid to me through certified check drawn off a verifiable bank or cash when the agent, shipper or buyer arrives to pick up the vehicle and title no later than one week after the close of the auction sale.

Shipping: I will help out with this as much as is reasonably possible, but the buyer is responsible for all shipping arrangements.

Finally, please feel free to ask me any questions and I will answer them to the best of my ability in as timely a manner as possible. Thank you and good luck!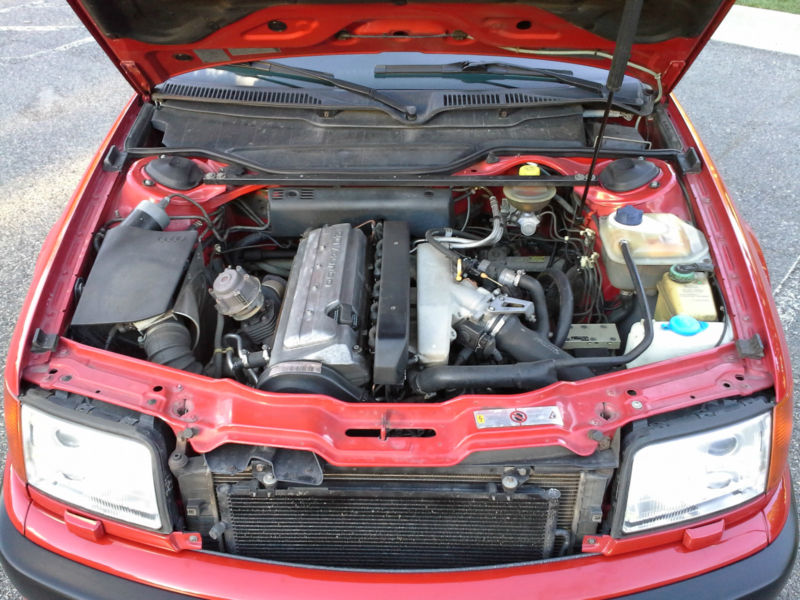 The "Ur-S"s are loved by there owners and desired by many in and out of the Audi crowd. Although they were really an evolution of the 200, they were a revelation in the all-weather high-performance sedan and wagon category. The seller notes that the AAN is legendary, and these cars are pretty bulletproof through 300,000 plus miles. As we've mentioned many times, these cars hit the bottom of the market a few years ago and it has become hard to find clean examples. This particular model is one of the lower mileage examples that has come up for sale recently, and one of the very few that remains nearly stock. I have to admit that Tornado Red isn't my favorite color on the big-body Audis, and the Avus alloys never seem quite right to me on this generation. Source a set of early D2 18″ Avus wheels (that never came to the U.S. – think the Ronin car), the 17" Boleros I mentioned in the last post, or properly the original 16×8 light and strong Fuchs to correct that problem. With the right wheels, I could probably live with the color. The maintenance and history seem good, so that just leaves the price – a little high to me, but as we've stated before – go find another. Maybe the C4 isn't your thing, and you like the slick packaging of the car that replaced it – the B5 S4: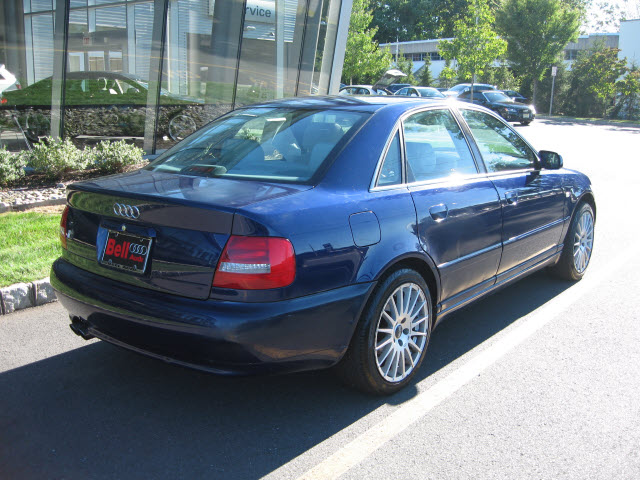 Year: 2000
Model: S4
Engine: 2.7 liter twin-turbocharged V6
Transmission: 6-speed manual
Mileage: 102,498 mi
Price: $8,883 Buy It Now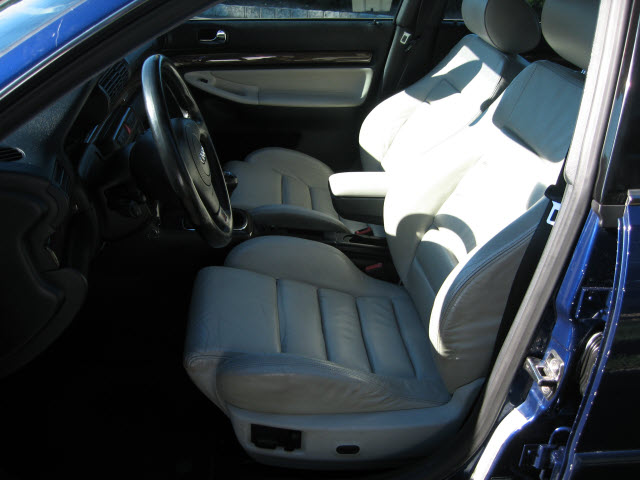 Check out this older Audi S4 manual transmission car. Overall for a 14 year old car it's in good shape. An older couple owned the car. The exterior is in decent shape and the same with the interior. This car because of age and mileage is being sold as-is no warranty expressed of implied. This car has not been through our shop and we recommend an independent inspection.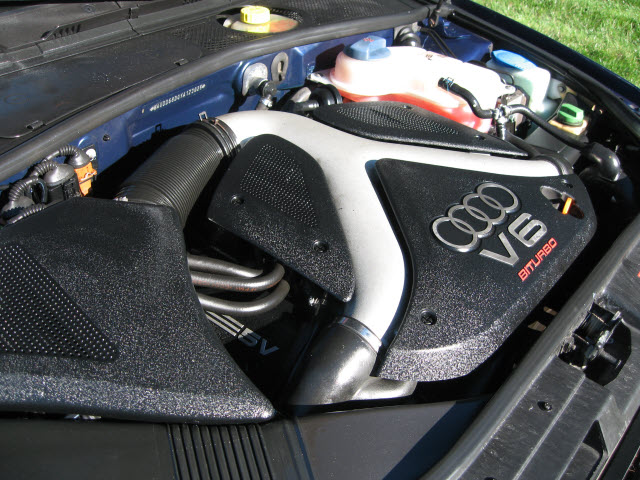 There's a lot to like here; the color combination, while not the most popular on the B5, looks sharp and fits the car's profile well. I like the lighter interior to the often-specified black. I'm not a fan of the wheels, though that could be sorted with a quick call to the owner of the above 94. The 2.7 twin-turbo V6 has proven to be pretty reliable through high miles too; I have a friend with a highly modified 2000 that has just crested 300,000 miles with no sign of slowing down. That motor is also nearly as tunable as the AAN, with many pushing 400 plus horsepower. There are drawbacks; the more electronically dependent quattro system in the B5 doesn't handle high power upgrades or snow quite as well as the more simple earlier C4 and turbo replacement is just about a guarantee on these cars as they get older; that necessitates pulling the motor and is an expensive job. Additionally, the B cars with their 4 link suspension often have a fair share of squeaks and rattles, but it's nothing that any older German car wouldn't experience. You could argue, then, that if the original car wasn't your bag, maybe you should get the newest one you can on a budget – enter the B6 2004 V8 S4: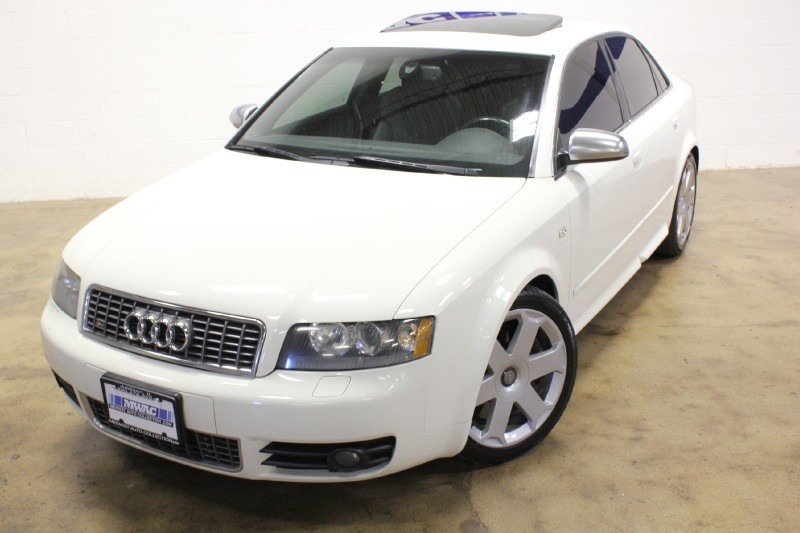 Year: 2004
Model: S4
Engine: 4.2 liter V8
Transmission: 5-speed automatic
Mileage: 141,123 mi
Price: $10,995 Buy It Now
2004 Audi S4 100% Carfax Serviced

Clean vehicle history report

100% Carfax certified

100% Autocheck certified

Bose stereo system

Heated seats

Factory Recaro seats

Best color combo

White over black

2 master keys – 1 valet key

Arctic White exterior – Ebony Nappa leather interior

340HP, 4.2 LITER V8 engine – automatic transmission

Premium package – Originally $1,650 Package

Glass power tilting sliding front sunroof with sunshade and one-touch opening; Coming home device; Garage door opener; Driver power heated chrome door mirrors with automatic operation, passenger power heated chrome door mirrors with automatic and automatic operation; Memorized adjustment on door mirror position with six driver's seat positions; Automatic operation rear view mirror; Compass; Headlight control with time delay switch-off and dusk sensor; Electric foldable mirrors

Heated seats – Originally $450 option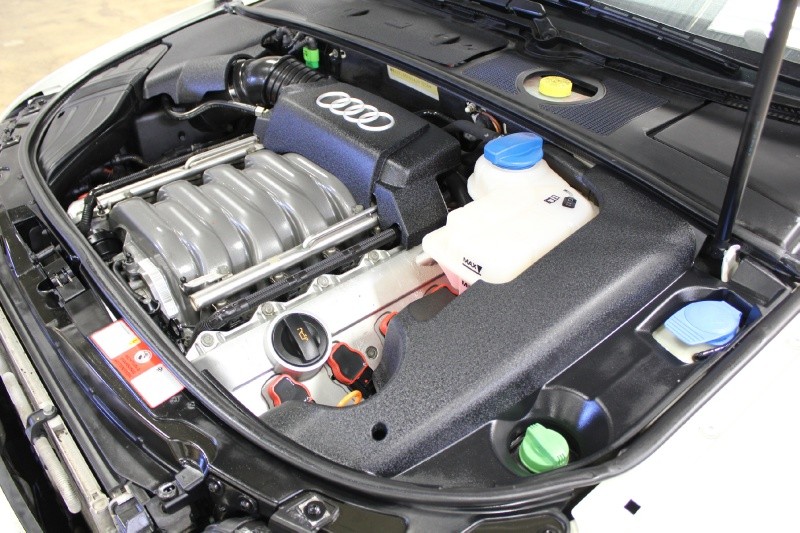 Before you start in on me, I get that it's an auto, but these are on the downward swing still and the tiptronic models are in general worth a bit less, so they fall into the 10K category a little more easily. The tip S4s with the V8 don't have the lag issues the B5 experienced because of the nature of the V8 versus the blown V6 unit, so while it's not for everyone the tiptronic isn't as bad for a daily driver as you might think. I love the white on these S4s; they stand out and look properly German and clean. As I mentioned before I'm not as big a fan of the black interiors, though. Like the B5, the B6 has some known engine gremlins that will result in the mill being pulled out, but repairs between the two seem to be about the same cost if not slightly less on the V8.
If it were my money, I think I'd find it hard to pass up the B5. While that C4 is very nice and 9.9 times out of 10 I'd choose the earlier car, like the GTis I wrote up yesterday if I were paying top dollar for a particular model I think I'd hold out for a color I'd prefer as they do still pop up, albeit infrequently. The B5 seems to be the deal of the group; miles, color combo, and platform are right for a daily driver that you can have a lot of fun in on a budget, or modify into your dream RS model. Which would you prefer?
-Carter