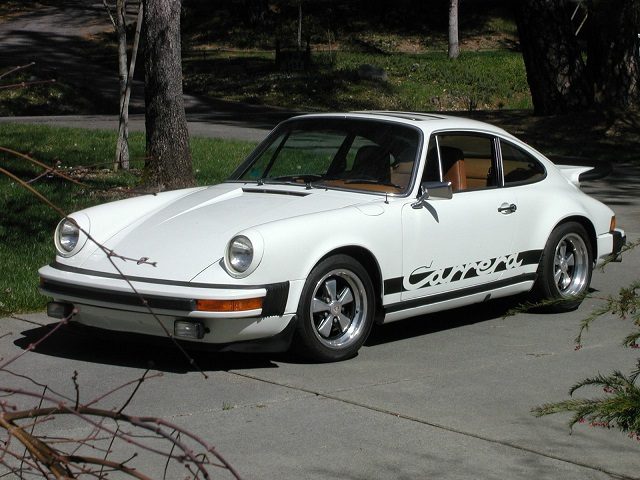 In a recent post on the Carrera 3.0 I wondered a bit about the relative values of those 911s compared to their predecessor the Carrera 2.7 MFI. There are large differences in those values mostly due to the shared engine of the 2.7 liter and the very highly sought after 911 Carrera RS. Here we have the lesser sibling of those cars. The pedigree isn't the same as this Carrera lacks that magical RS engine, but it shares similar looks and that lack of pedigree brings with it a substantially lower price. The one we have here is an attractive combination of Grand Prix White over Cinnamon and sits with fewer than 50K miles.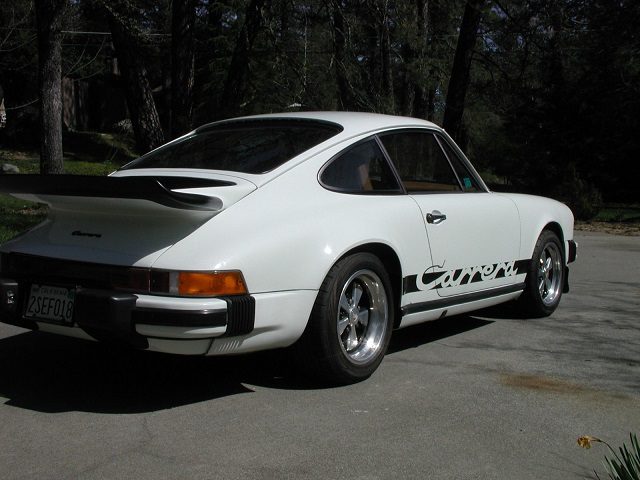 Year: 1975
Model: 911 Carrera
Engine: 2.7 liter flat-6
Transmission: 5-speed manual
Mileage: 49,198 mi
Price: $65,000 Buy It Now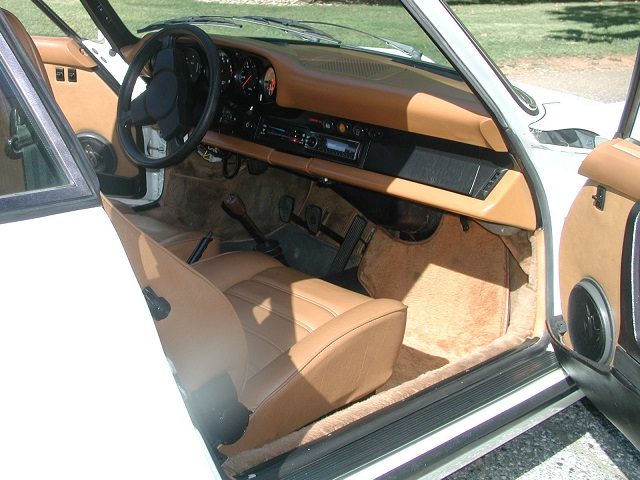 For sale is a 1975 Porsche 911 Carrera sunroof coupe. This is a numbers matching car per the Porsche COA. The mileage is 49,198. It is car #67 of 395. The car has had 3 owners and the current owner has had it for the last 9 years. The paint is the original Grand Prix white and the interior is the original cinnamon leatherette. The paint and body are in very nice condition. The interior is in excellent condition. The rims are the original 7 & 8 inch Fuchs with new tires all around. The brake calipers were recently rebuilt and work great. The engine runs strong and the trans shifts very smooth. This is a great running and handling car and could be driven anywhere. It was recently serviced and is ready to go. This is a very nice example of a very rare car for a discerning collector, investor or enthusiast.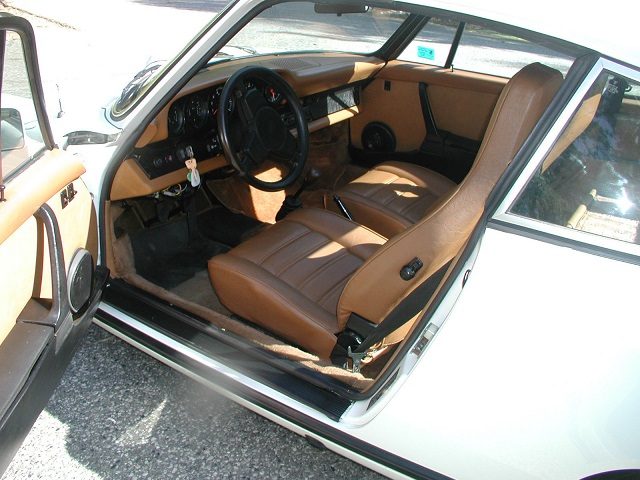 For its age and reported originality this is a very nice looking Carrera. It hasn't seen a lot of miles and looks to have been well cared for during its life. We are told that the paint and the leatherette seating is original to the car and verifying those claims, especially with regard to the paint, would be priority #1. It also possesses its original wheels and they do look great. Altogether, while there are a few non-original items seen here the major stuff sounds like it is original.
That said, we are simply relying on the word of the seller here so a bit of digging and a conversation will be necessary to begin validating the apparent condition, but if everything checks out then I think this would make a very worthwhile addition to someone's stable. We've seen prices for these Carreras approach six figures for really fine examples and I don't think this one is in that sort of condition, but it hasn't been priced as such either. At $65K the asking price at least makes for a very workable starting point and some may even be content to jump right in. There's certainly validation to be done, but this one could be worth that additional legwork.
-Rob