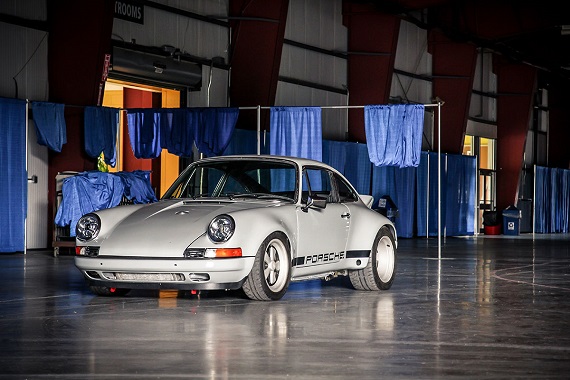 I wasn't alive in the early '70s so I don't have the context for this, but I can imagine that during those years encountering a car like the 911 RSR on the street (bear with me on that) would be somewhat mind blowing. It has the muscular appearance we might associate with a muscle car itself – perhaps like an early Camaro – but in a much more compact design further drawing our attention to those muscular lines. It appears distilled to its essence. As a race car this all makes sense. Which is perhaps why seeing one built for the street – even if it is a fabrication rather than the real deal – always attracts my attention to such a high degree. Put simply: done right they look wonderful. They're hard edged in their appearance, but also not. Showcasing beautiful curves and taut lines. For a build like this it is the details that matter and that ultimately will decide whether its asking price is worthwhile, but strictly on appearance the look is fantastic. This build began life as a 1975 Porsche 911 Carrera Coupe. It sounds like it was in an accident in the '80s and converted to a Slantnose so I'm assuming mostly front end damage. Some time later the current builder got a hold of it to develop what we see here. The engine is a built and turbocharged 3.4 liter flat-six mated to a 4-speed manual from the 930. From there, well, you'll just have to read through the ad because there's been a good bit of work. And it all comes together quite well.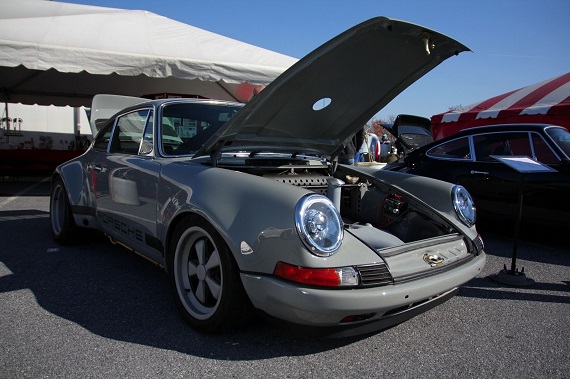 Year: 1975
Model: 911
Engine: 3.4 liter flat-6
Transmission: 4-speed manual
Mileage: 115,000 mi
Price: $110,000 Buy It Now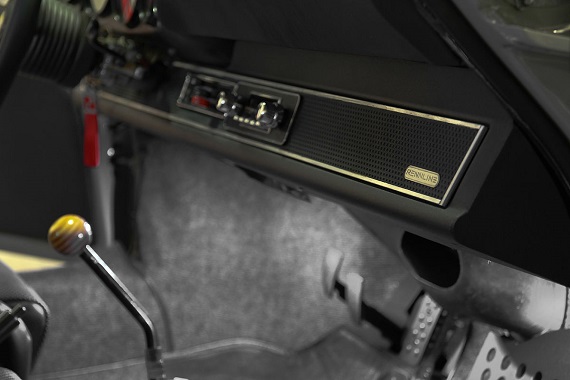 After countless hours or work, I am putting my RSR Tribute up for sale. This car started life 1975 as a Carrera (one of ~395), and then was hit in the late 80's and converted to a slantnose. Fast forward 30 years, and this rust free shell was the perfect donor for an RSR Tribute that I've wanted to build for years. After being to strip to bare metal and put on a rotisserie, the car went through a 2 year restoration, where everything was upgraded. There is a huge amount of custom fabrication and one off parts on this car.

I have put about 1000 miles on the car since the restoration and it has been an absolute riot. I have never owned a car with a power delivery quite like this.

The car is powered by a 3.4L motor built by Poudre Sports Cars in Colorado. The Motor has 3200 miles on it since the rebuild. I have a receipt for $21k worth or parts and labor including all the bells and whistles from LN Calendars to Webb Cams as well as a K27 7200 Turbo.

The 4spd transmission has 300 miles since its rebuild at Eisenbuds, also in Colorado. The clutch/LWFW (KEP and Patrick Motorsport) also have 300 miles on it.

The interior has alot of one off parts installed, along with the full Rennline product line, and Vintage Racing Seats.

As for a mod list, I know I'm probably forgetting some things but here are the basics:

Engine:
98mm LN Cylinders
3,4L 7.5:1 JE Pistons
964 Grind Web Cams
ARP Head Studs/Hardware
K27 7200 *Freshly Rebuilt
Custom Intercooler, Bell Cores build to fit under ducktail
Clewett Plug Wires
B&B Headers w/heat exchangers
Custom Exhaust
B&B Oil Cooler
Rennline Motor Mounts
Rennline Valve Covers
Rennline Engine Carrier
Rennline Alternator Strap

Transmission/Clutch:
78 930 4 Speed
Patrick MS RSR Scalloped Flywheel
Kennedy Engineering Organic Disc
Kennedy Engineering Street/Race Pressure Plate
Kennedy Engineering Ring Gear
Custom Transmission Carrier
Rennline Transmission Mounts

Suspension:
Bilstein Sport Shocks
Raised & Gusseted Spindles
Rennline DeCambered Balljoints
Sway Away Torsion Bars
Tarett Engineering Sway Bars
Tarett Engineering Drop Links
Rennline RSR Weld in Strut Brace
Rennline HD Stru Mounts
Rennline HD A-Arm Bushings
Steering Rack Spacers
Turbo Tie Rods
Rennline HD Spring Plate Bushings
930 Trailing Arms
Rennline HD Trailing Arm Bushings

Brakes:
930 Calipers – Milled
930 Rotors

Exterior:
Steel 930 fenders, further widened and dolly-ed to smooth edges
Steel early front latch support
Steel early hood
Steel Fenders
Steel Early front bumper widened and opened the center up for cooling
Getty Design Rear Bumper
Getty Design Rear Ducktail
Center Hood Custom Machined Gas Cap
Shaved Jack Points

Electrics:
Completely custom wiring harness/fuse box
HID Bi Xenon Headlights
Retro Sounds Radio
930 Gauges
Rennline Battery Relocation Kit
Rennline Kill Switch

Interior:
Vintage Racing Seats with Basketweave
RS Door Panels with Basketweave
Dash Wrapped in Leather
RSR Dash Backdate Kit (Rennline Prototype)
Rennline Floorboards
Rennline Adjustable Pedal Set
Rennline Short Shift
RSR Style Shift Knob
Rennline Shift Linkage Cover
Rennline Ignition Switch Bezel
Rennline Billet Knobs
Early HVAC Controls
Momo Prototipo Steering Wheel
Rennline Smugglers Box Cover
Rennline Blower Motor Cover

I'm sure there's plenty more. I do have a couple more things to do to the car (install the speaker and heater hoses), so I am not in a rush to sell, but I would like to free up some cash to purchase a second house. Price is firm $110k. Fell free to message me with any questions.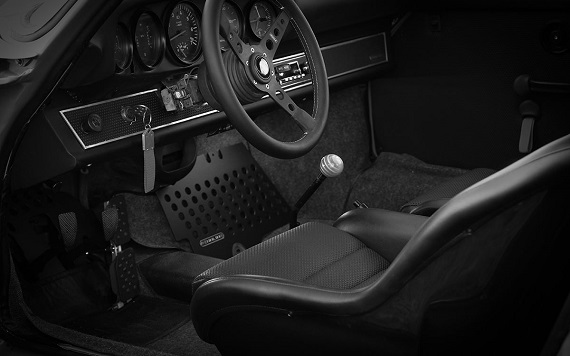 While I'm sure it isn't the only such example, this is the first of these builds I recall coming across that utilized a turbocharged engine rather than retaining the natural aspiration we'd normally associate with a RSR. We aren't told what sort of power it's making, but given that this 911 should be relatively light I imagine performance will be quite good. It's an interesting decision and should result in a good deal more power per dollar relative to remaining full NA. Inside the car we don't get to see much, but what we do see looks spartan and purposeful and also well executed. Still, a few additional pictures would be helpful. Regardless, like many of these builds it is the performance that will be most paramount and decide the day with regard to price. I imagine it's a hoot to drive and will draw plenty of eyes as it moves down the road. On pure joy it's surely worth a good bit. Is it worth $110K? That will remain to be seen, but the seller appears in no rush to sell so the right buyer may just have time to come along. We've seen a lot of these types of cars and prices tend to be all over the place and this certainly isn't the only one priced above six figures. Nor is it even remotely the most expensive. It is one of the better looking.
-Rob