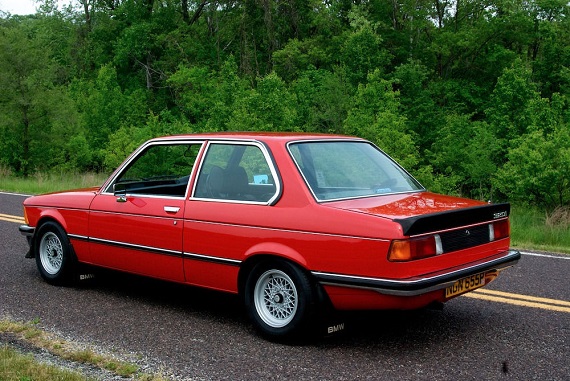 With the longtime popularity of the 2002 model and the more recent rise of the E30 models as popular tuning and collector platforms, it's really amazing that the E21 continues to be generally ignored. The ingredients are all there; classic, rear drive platform, small sedan versatility, Paul Bracq design – they're really perfectly placed as a small coupe with design elements from both the big brother 5 and 6 series. Sure, shipped to the U.S. they were a bit of a wet noodle, with low horsepower and heavier weight than the '02s they replaced – which, themselves by the end of the run had lost a bit of the original magic. On top of that, as with the end of the run '02s and all U.S. bound BMWs until 1988 they carried the heavier "diving board" bumpers. Some aren't bothered by them, but I don't think anyone will claim that the 5 m.p.h. DOT-mandated bumpers compliment the original designs of Mr. Bracq particularly well. But, as with all European models from this time, seeing a ROW-spec model is always a treat.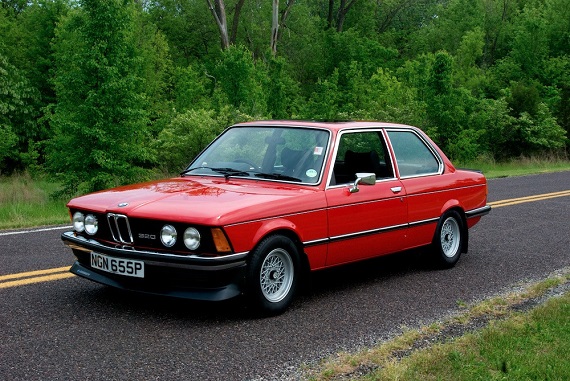 Year: 1976
Model: 320i
Engine: 2.0 liter inline-4
Transmission: 4-speed manual
Mileage: 71,480 mi
Price: Reserve Auction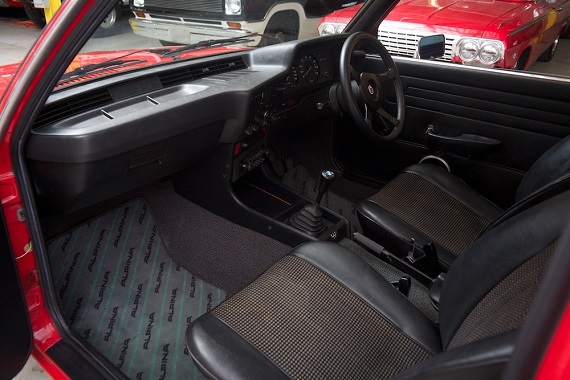 1976 BMW 320i

Euro-Spec
Rare Alpina Accessories
M10 Engine
Right-Hand Drive
Alpina BBS Wheels
Getrag 4 Speed Transmission

MotoeXotica is pleased to announce our latest, a 1976 BMW 320i with numerous rare Alpina parts. BMW's first 3 Series was the E21; introduced in 1975 to an warm reception from the German people. The series E21 featured for the first time many of BMW's trademark design details that are still used today. For instance the kidney grille is unmistakably BMW but most important aspect was that the car appealed to their market base of driver oriented road cars. Wilhelm Hofmeister's box-wedge design was uniquely BMW and would be used in different variations, arguably, until the E46 ending 2006. The E21 has been increasing becoming more valuable recently; this is mainly due to the platform being simple, stylish, and considered a classic. Especially since this car was only offered to the European market and recently legally imported to the States.

This specific '76 320i is in fantastic condition and benefited from many rare Alpina aftermarket additions. Alpina is a German tuning house that specifically tunes BMW's and is recognized by the company for doing high quality upgrades. This 320i is powered by the M10 4 cylinder engine that has become legendary for smoothness and displacement-to-power ratio. Mated with a 4-speed Getrag transmission and the optional limited-slip differential, this car is a true driver's car. The engine was given Bosch's all new exclusive K Jetronic fuel injection system, with the other application going to the Ferrari 308GTSi. The suspension is equipped with high quality Bilstein shock and springs that lowers the car slightly and vastly improves handling. With most of the hardware being mechanical and no power steering, the feedback from the car is unbelievable. It should be noted that all of the feedback is coming into a right-hand drive steering wheel.

Painted in a beautiful pale red with black trim accents, this car screams classic BMW! Overall the paint is in very good condition with only minor imperfections showing. All of the body panels are very straight, dismissing body work suspensions; however there is a very minor ding on the hood. Outfitted with Alpina front splitter, headlights, mud flaps, BBS basket weave wheels, and a BBS rear spoiler this car distinguishes its' self from normal 320i's. These additions are extremely rare an even more rare to be found in such excellent condition as well.

Taking a step into the interior of the car, many more rare Alpina additions have been added. These include an Alpina leather steering wheel, floor mats, and shift knob; all of which are in fantastic condition. The black vinyl seats do not seem to be Alpina's seats, but they certainly have a different material and pattern than what would be stock on the 320i. Regardless the seats are in very good condition with only minor signs of wear, much like the rest of the user inputs. This car is something very special!

What are you waiting for? This is your chance to own a rare E21 series BMW from the European market with many extremely rare Alpina parts. GET OUT AND DRIVE VIN 3780036 and the mileage currently shows 71,481.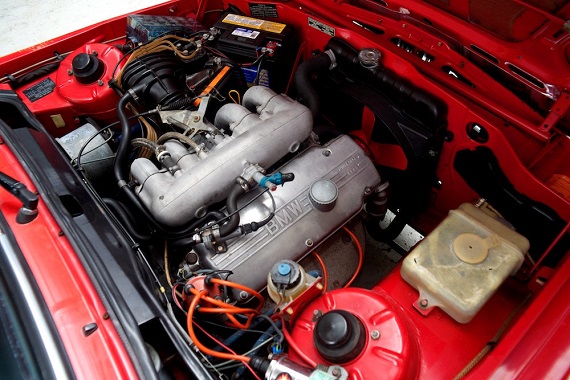 Throw in some period aerodynamic bits, a few Alpina details and a set of BBS wheels with a lowered stance and this 320i is quite a looker. Condition overall appears to be well above average compared to how we usually see these E21s, and with some pounds of dead weight removed it should be a more entertaining drive than the U.S. spec cars if you don't mind shifting with your left hand. Part of the BMW scene, especially the 3-series scene, is doing something a little different than everyone else; what better way to show up the E30 crowd than by showing up to a show in the E30's father sitting on the "wrong" (right?) side of the car. Though the auction is reserve, the price should stay well below what an equivalent 2002 or even some E30s would bring in today's market.
-Carter