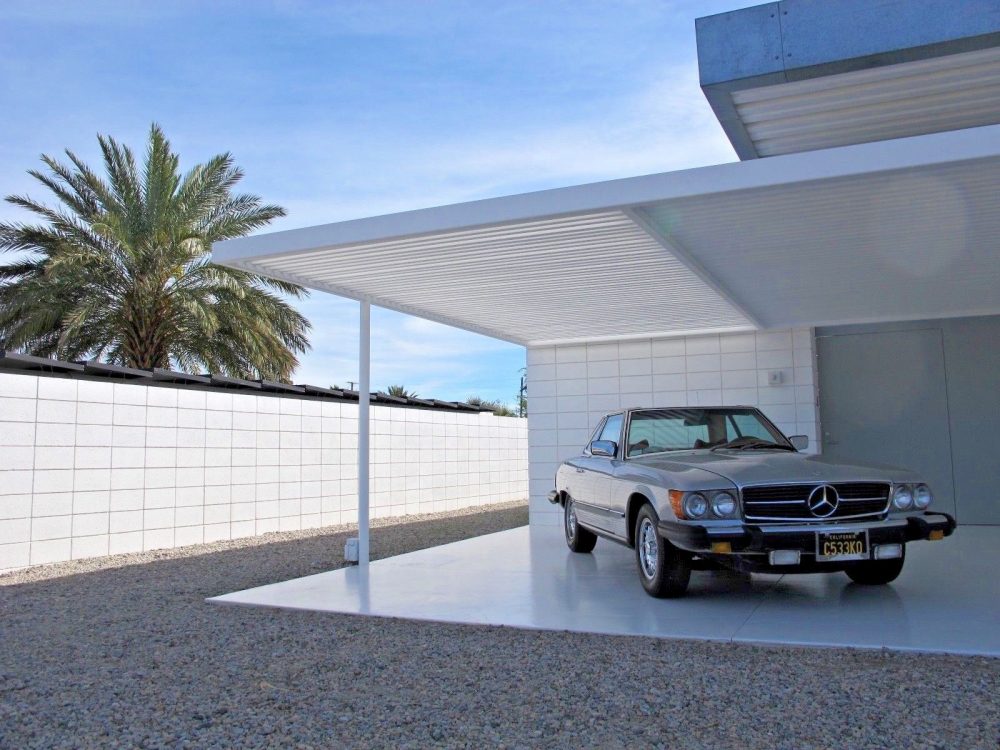 One of my favorite configurations of cars is 'business on the outside, party on the inside'. A reverse mullet of sorts. What I mean is, a car that has a standard appearance on the exterior, usually a subdued color, but a totally bright and wild interior. Usually you can just peak inside the windows to see something happening in there and it is all the more interesting once you finally get a full look inside. Today's car, a 1976 Mercedes-Benz 450SL up for sale in California, is exactly that.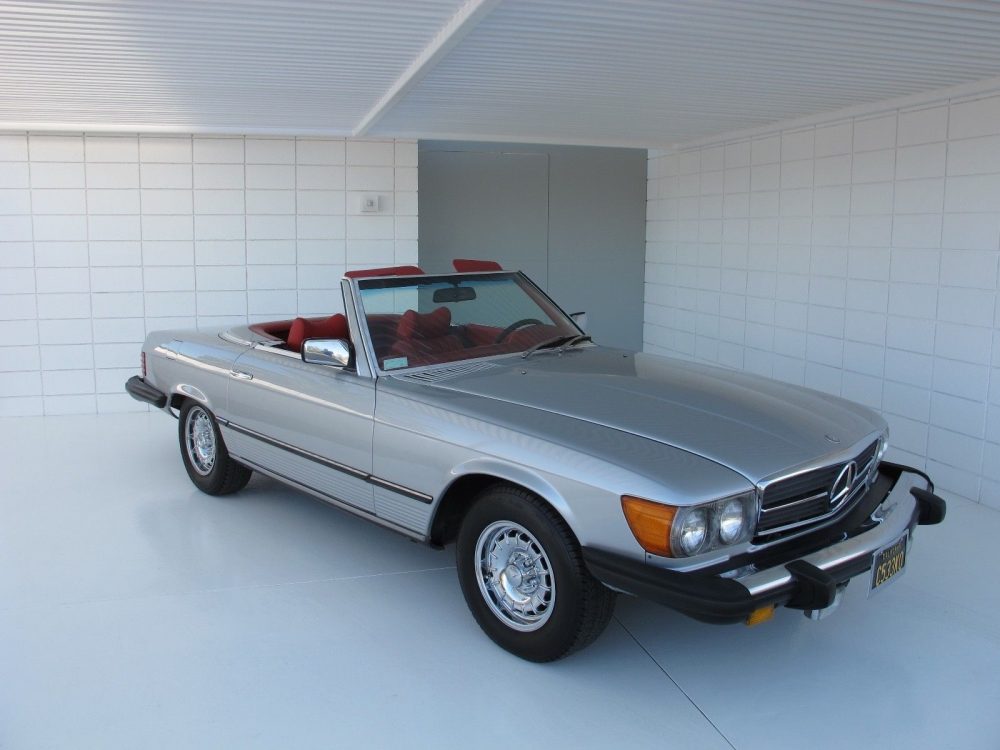 Year: 1976
Model: 450SL
Engine: 4.5 liter V8
Transmission: 3-speed automatic
Mileage: 49,250 mi
Price: $22,500 Buy It Now
RE-LISTED – BUYER DID NOT PERFORM.
PRIVATE COLLECTOR.
RUST-FREE CALIFORNIA ROADSTER.
49,250 ORIGINAL MILES.
CHROME WHEELS.
CORRECT BECKER EUROPA AM/FM RADIO.
COVERED/GARAGED IN CLIMATE CONTROLLED WAREHOUSE.
DESIRABLE COLOR COMBO; ASTRAL SILVER/RED INTERIOR/BLACK FOLDABLE TOP.
RESTORED/EXCELLENT CONDITION INSIDE & OUT.
NEW PAINT FROM THEATRICAL AUTO RESTORATION HOLLYWOOD.
MAINTAINED AT BEVERLY LAUREL MERCEDES SPECIALISTS.
AC NON FUNCTIONING. CURRENTLY REGISTERED & CA SMOGGED UNTIL DECEMBER 2018.
MORE DETAILED PHOTOS UPON REQUEST.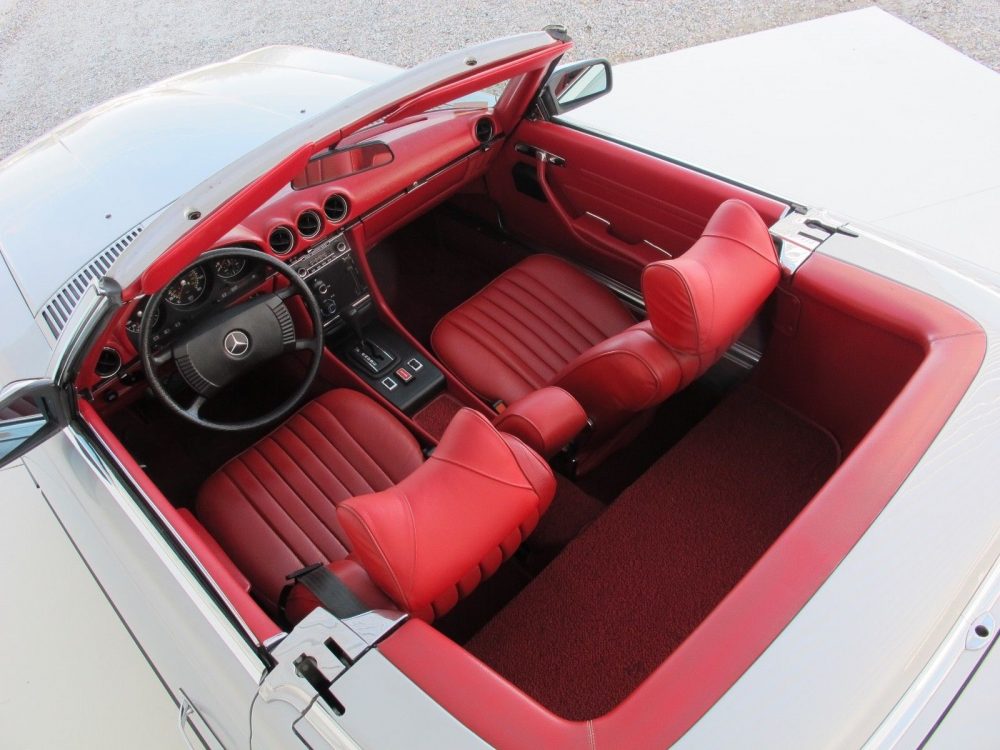 While I generally don't care much for the R107, I really like this example. Maybe it is just the outstanding photos this seller took at the matching mid-century modern home or it's extremely clean appearance, either way I'm on board. Yes, the chrome wheels are take them or leave them, but I look at this SL for its entire package. At a hair under 50,000 miles, it probably should look this good but whoever had it obviously cared for it. I think if you drove this car everyday you would tire of the red dash pretty fast, but the key to this car is only to use it sparingly. It's like eating spicy food. Eat it everyday and you'll hate yourself. Eat it a few times a month? It's a fun experience. And that's what this 450SL is. A fun car for an owner who doesn't want to go crazy with their exterior paint choice, but still wants something different from the typical black or grey you'll usually find inside these.
At $22,500, this isn't a terrible price at all. I've seen much lesser R107s sell for much more money. For something as unique as this car, I don't think you'd be in a bad position if you bought it, put some miles on it, then decided to part ways with it after enjoying. Just keep it clean and keep it maintained and you really can't lose. Will I ever love these are much as a Pagoda or a late year R129? Of course not, but they are growing on me.
– Andrew